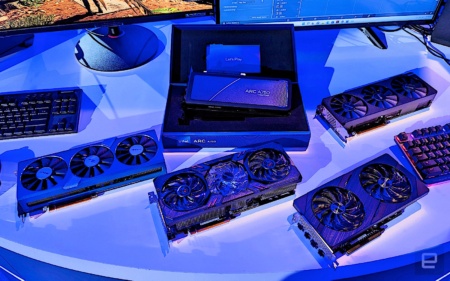 At Innovation 2022, Intel unveiled the first A770 and A750 partner graphics cards from GUNNIR and ASRock (the event was also a "silent" presentation of the A750). Obviously, traditional video card manufacturers, whose names everyone is used to hearing in context, are not in a hurry with the release of Intel graphics adapters. Prior to this, the company had only demonstrated video cards of its own design.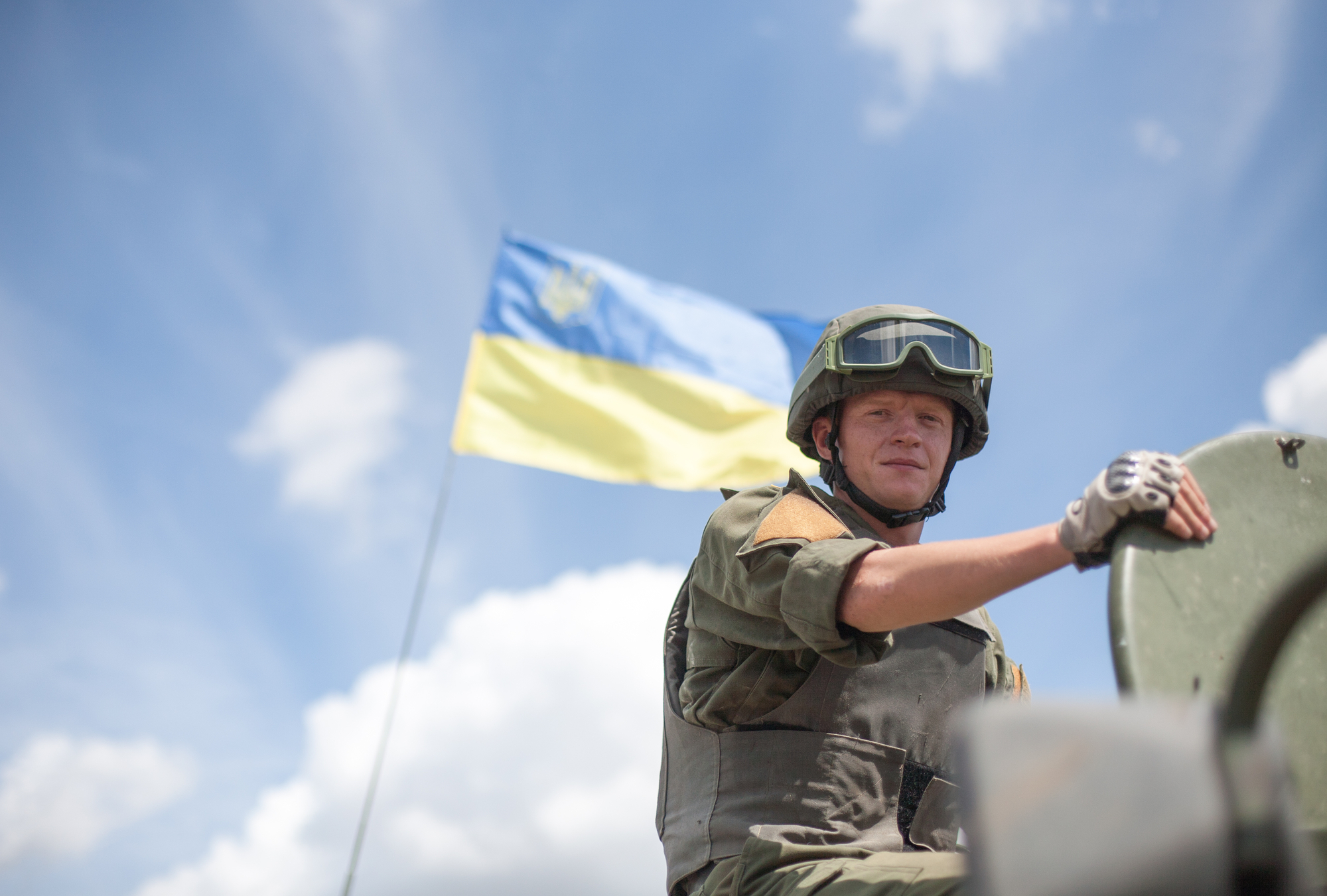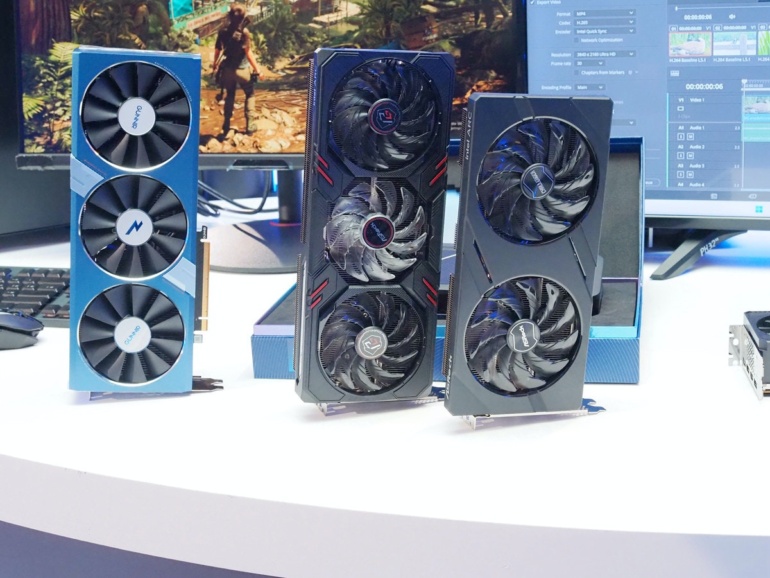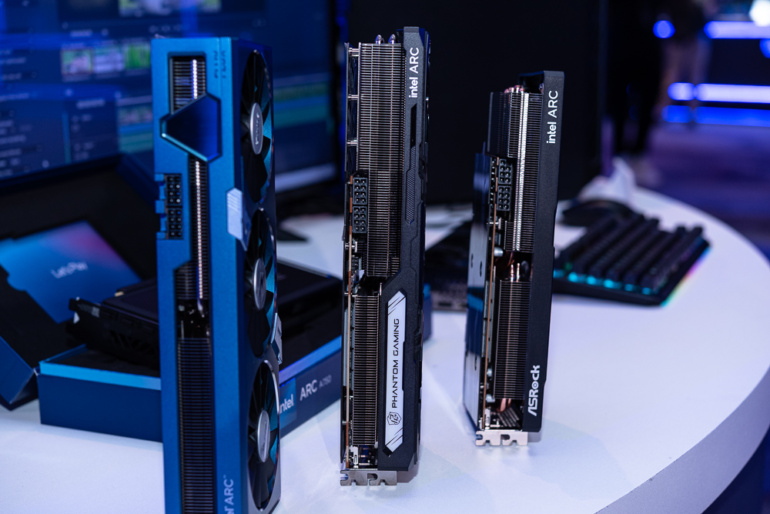 GUNNIR confirmed their cooperation with Intel a long time ago, but only now they showed specific products. The company introduced the Arc A770 video card with three fans – its cooling system occupies 2.2 slots. The video adapter is powered by two 8-pin connectors, which is different from Intel's reference 8+6-pin design. The card also features a metal shroud and an open back panel. Other versions of the Arc A750 and A770 from this manufacturer can be seen in the title photo of the article.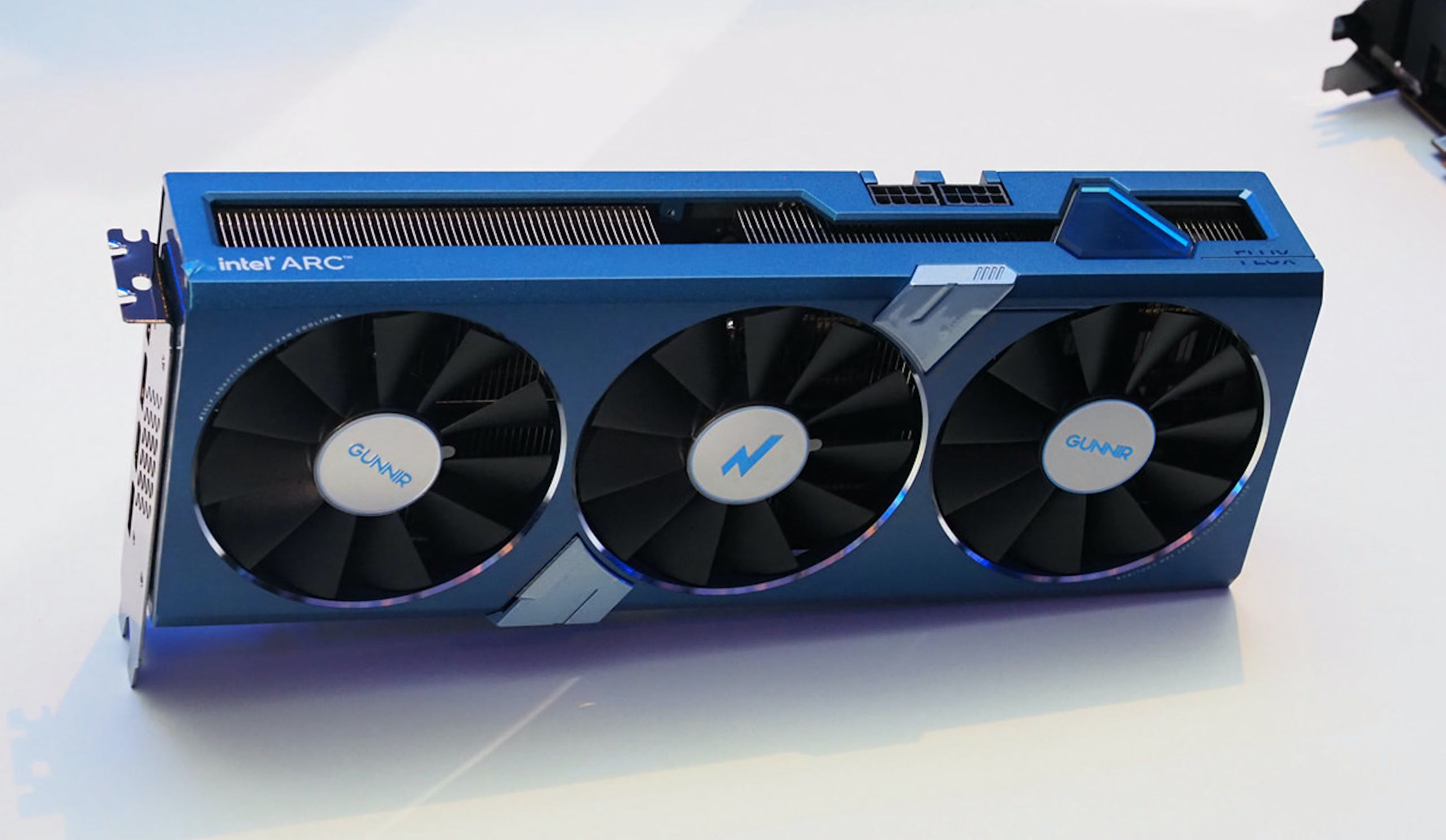 ASRock offered two design options for Intel Arc graphics adapters. The Arc A770 graphics card belongs to the Phantom Gaming series, the A750 is produced as part of the Challenger series. One of the cards is marked with the OC index and will obviously be more powerful than the Intel Limited Edition. Both graphics cards are equipped with a dual 8-pin power connector – it seems that this will be a feature of all premium options.
Learn important technologies for the tester at hand, and get $1300 already through the robot
REGISTER!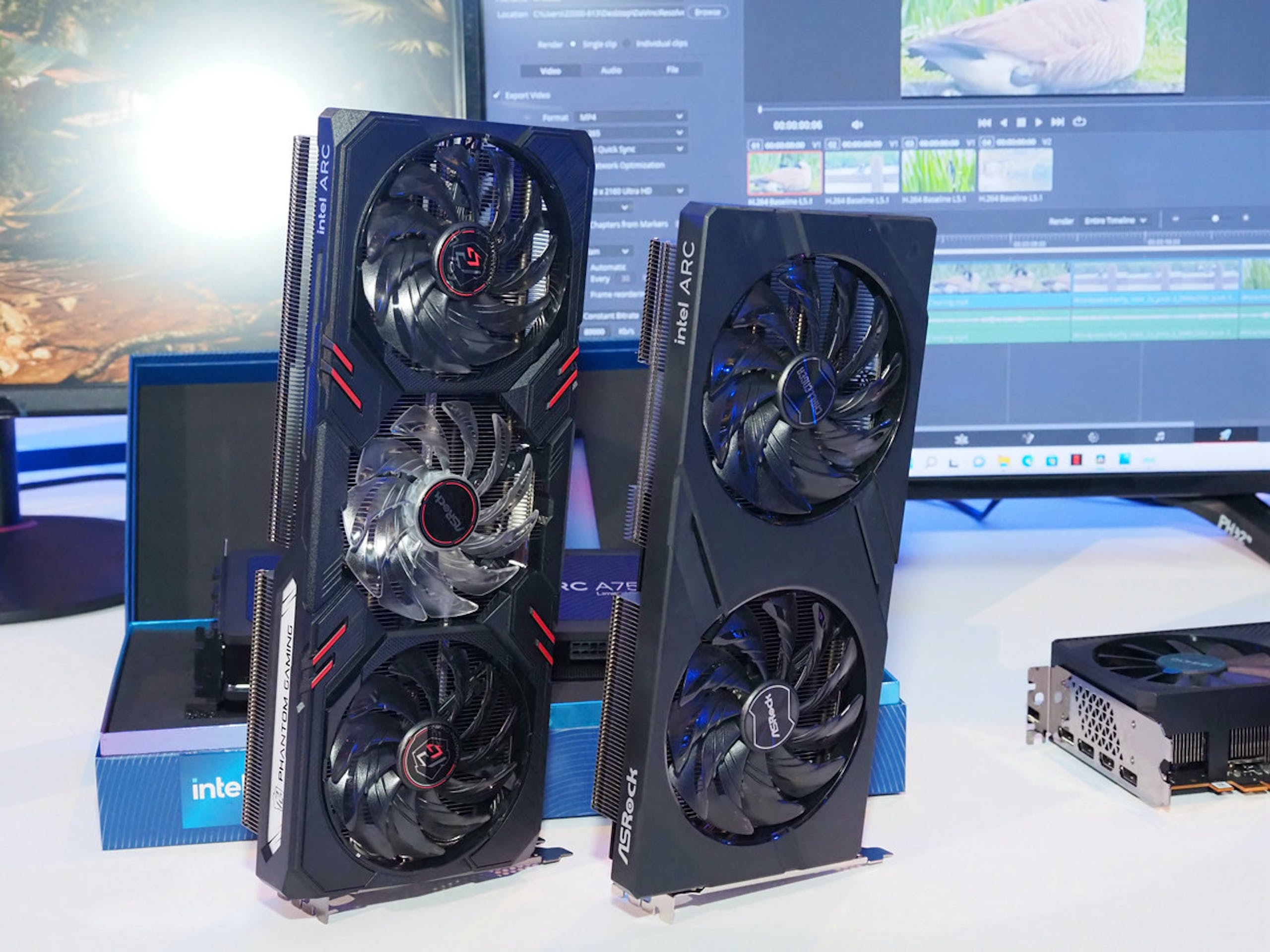 The design of the models shown speaks of considerable design freedom for manufacturers. The date of appearance on sale of specific demonstrated video cards is unknown, Intel information says about the start on October 12th .
Another notable release was the entry-level Intel Arc A310 graphics card. Yesterday the A310 appeared on the Intel website with official specifications . The model is equipped with a stripped-down ACM-G11 GPU with 6 Xe cores and 4 GB of GDDR6 memory with a 64-bit interface. Apparently, the video card will be produced in a low-profile version.
The clock frequency of the video core is still intriguing (if one can say so about the interest in the ultra-budget "plug") – some official sources say about 2100 MHz, others say 2000 MHz.
Intel dropped support for DirectX 9 in Xe and Arc graphics cards – old games will work through the DirectX 12 emulator
Source: videocardz