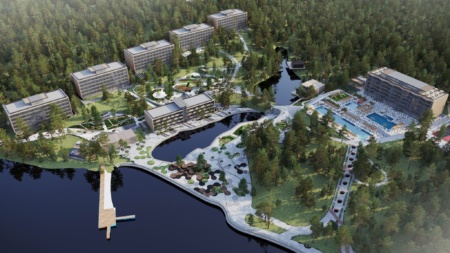 Isatex Invest Group is a diversified holding of 70 companies that started as a small private business in Melitopol. The company develops agriculture, is engaged in renewable energy and others. But its main direction is to build recreational, industrial and residential real estate.
After the full-scale invasion of Russia, Isatex began to help IT companies with relocation

Moving business from one region to another, or from one country to another in Transcarpathia and building apartment complexes there.
In the partner material of Isatex Invest Group , co-founder and head Oleksiy Fokardi talks about relocation services and construction of apartment complexes in Uzhgorod. Very soon, Ukrainians who were forced to leave their homes due to the war will be able to live and work there.
Project partner ?


How Ukrainians choose real estate during the war
The war affected real estate requirements. First of all, it concerns safety. People choose safe areas and regions of the country, they are always interested in whether there are safety rooms and shelters.
In addition, they seek to buy housing without risks, that is, with a guarantee that construction will not stop, the project will not be frozen. The requirements for the comfort of housing and its cost remain relevant.
According to our observations, even now, during the war, Ukrainians continue to invest in real estate, because this is one of the most reliable options for investing.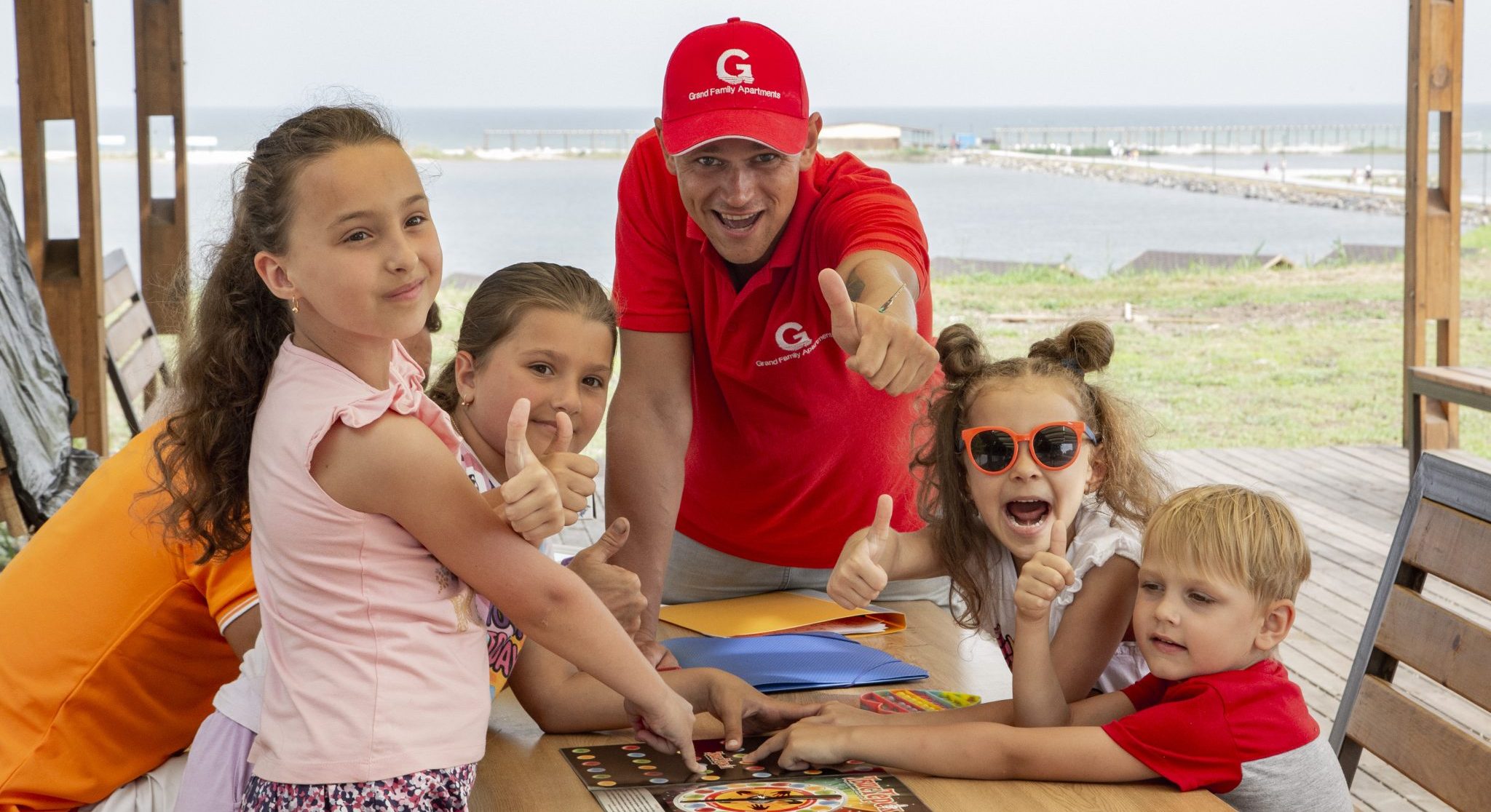 You can learn more about Isatex Invest Group here .
How did the idea of relocation services for Ukrainian companies come about?
After February 24, in spite of everything, we strove to continue working and maintain our team and capacities. To do this, we moved one project of the network of our complexes to a safe region of the country – in Transcarpathia. We got a location here and we are working on the design. Unfortunately, the office with all the equipment remained in the occupied territory.
We have seen that many enterprises have moved to Transcarpathia in recent months. The majority are representatives of the IT industry. Isatex has extensive experience in construction and such a successful project in its portfolio as the Melitopol industrial park with an area of more than 80 thousand square meters. m. Therefore, the idea arose to create projects for IT people and not only: different in location, format and construction time.
The first of them is the TISA Renovation apart-complex. These are apartments, office space and commercial real estate. Construction is proceeding quickly, the first homeowners will be able to meet the new year 2023 in new homes.
Another project is the Grand Family Transcarpathia apart-complex. Since it is larger and involves a developed infrastructure, it takes more time for construction.
Residents of the Grand Family complex in Transcarpathia will be able to move into apartments near work in the third quarter of 2023. And homeowners in TISA Renovation will start in December 2022.
By the way, even citizens of Great Britain and Israel have become residents of our facilities.
You can see what services Isatex Invest Group provides on the website .
What do we mean when we talk about business relocation service
When we are approached by companies that want to move their business and team to a safer place, we help find production facilities, housing for employees, and advise. We help transport cargo, unload equipment and assemble it, renovate premises for future offices, and recruit additional staff.
We also introduce companies to local authorities and potential partners, for example, to supply the necessary raw materials and components.
We determine the cost of business relocation services individually, it depends on the composition and tasks that the customer sets for us. For businesses that have moved, we can offer our construction projects – both as housing and as office space.
For whom we build apart-complexes
First of all, these are Ukrainians who left the frontline zones: from Nikolaev, Zaporozhye, Dnipro, Kharkov, Sumy, Chernihiv. Although many Kievans have already returned to the capital, with the constant threat of a second invasion, they may also be interested in relocating to Transcarpathia.
We are also building our complexes for those Ukrainians who want to leave and work in safe regions, for example, from Melitopol, Mariupol, Kherson, Donetsk, Lugansk. Our apartment complexes can become a new home for those who have lost theirs and are suffering from rocket attacks in Krivoy Rog, Kropyvnytskyi, Poltava, Vinnitsa and so on.
About our apartments
The housing stock consists of apartments ranging from 18 sq. m. You can create a layout for an individual project of the homeowner or choose standard planning. We offer a choice of premises with or without completed interior work, then the owners can make repairs to their liking.
Living with pets in the apartments, of course, is possible, provided that the owners do not violate the rules for the treatment of animals.
And near the apart-complex "TISA Renovation" there is a bomb shelter of the former engineering plant Tisa, which can be used for its intended purpose. When designing "Grand Family Transcarpathia", we provided for security rooms and places for temporary stay of people during the bombing.
By the way, the price we offer to buyers is now equal to the cost of construction.
See what projects Isatex Invest Group is implementing.
What the apartment complexes from Isatex Invest Group look like
Apart-complex "TISA Renovation"
The advantages of the complex:
good location – in Transcarpathia, in a safe region of the country;
multifunctionality – here you can live, work or buy an apartment to rent out and make a profit from the investment;
availability – real estate in the complex can be purchased with installments and an individual payment schedule;
a large selection of areas , from 18 sq. m, and layouts, it is possible to purchase housing with a layout for an individual project;
Until the establishment of the OSBB, the owners of the OSBB will maintain and operate the complex by the management company.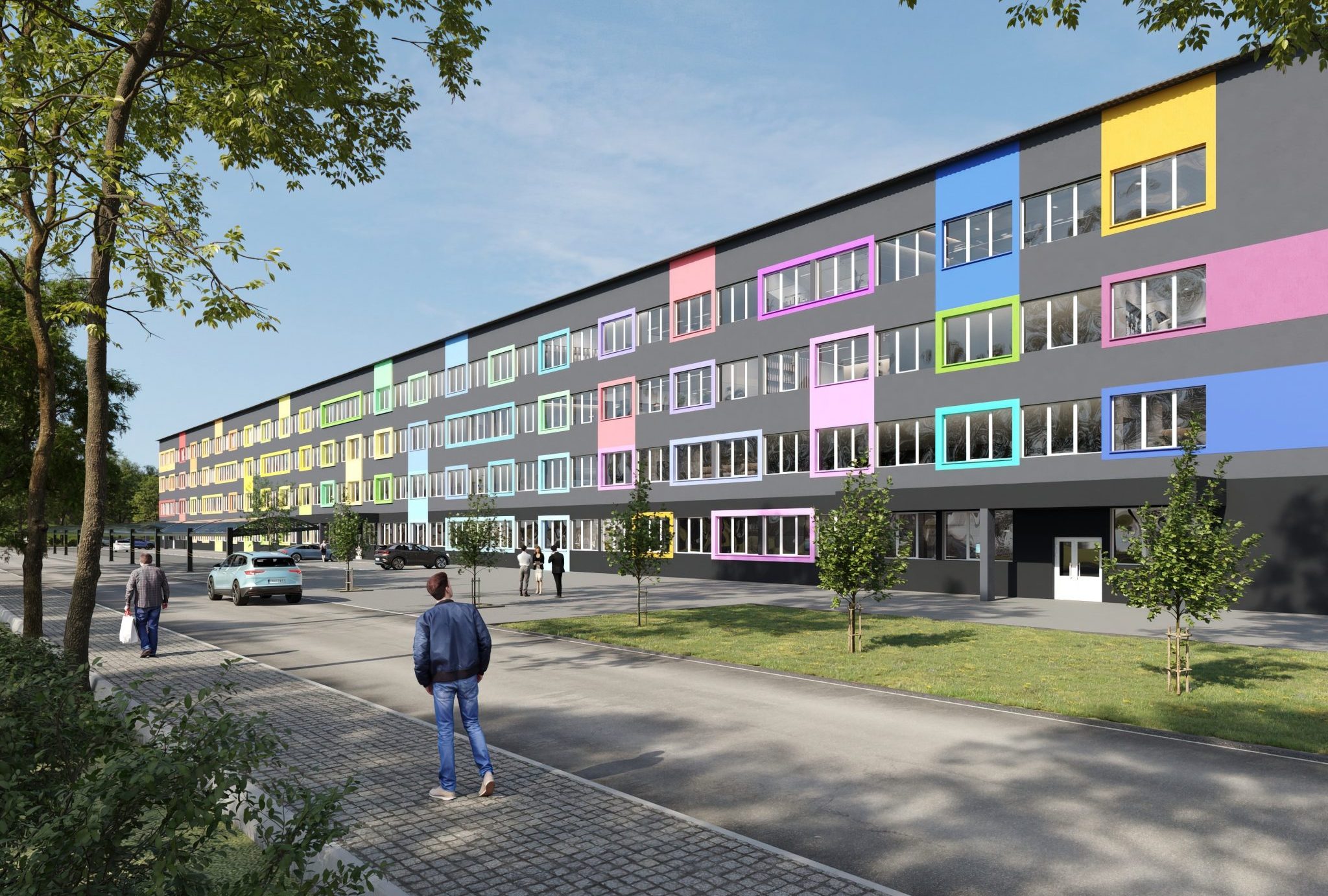 The most important, in our opinion, is the socio-economic effect of the project. We not only provide Ukrainians with housing, but also create conditions for the transformation of the industrial zone of Uzhgorod into a multifunctional residential and business space.
Apart-complex "Grand Family Transcarpathia"
Among the advantages of the project:
safe location – a cozy city of Uzhgorod in a quiet corner of Transcarpathia;
good ecology – the complex is located among the Carpathian forests and lakes;
versatility – just like in TISA Renovation, here you can live, work, relax, hold business events, and also earn money on rent;
a large selection of areas (from 35 sq. m.) and layouts, the ability to plan housing according to an individual project;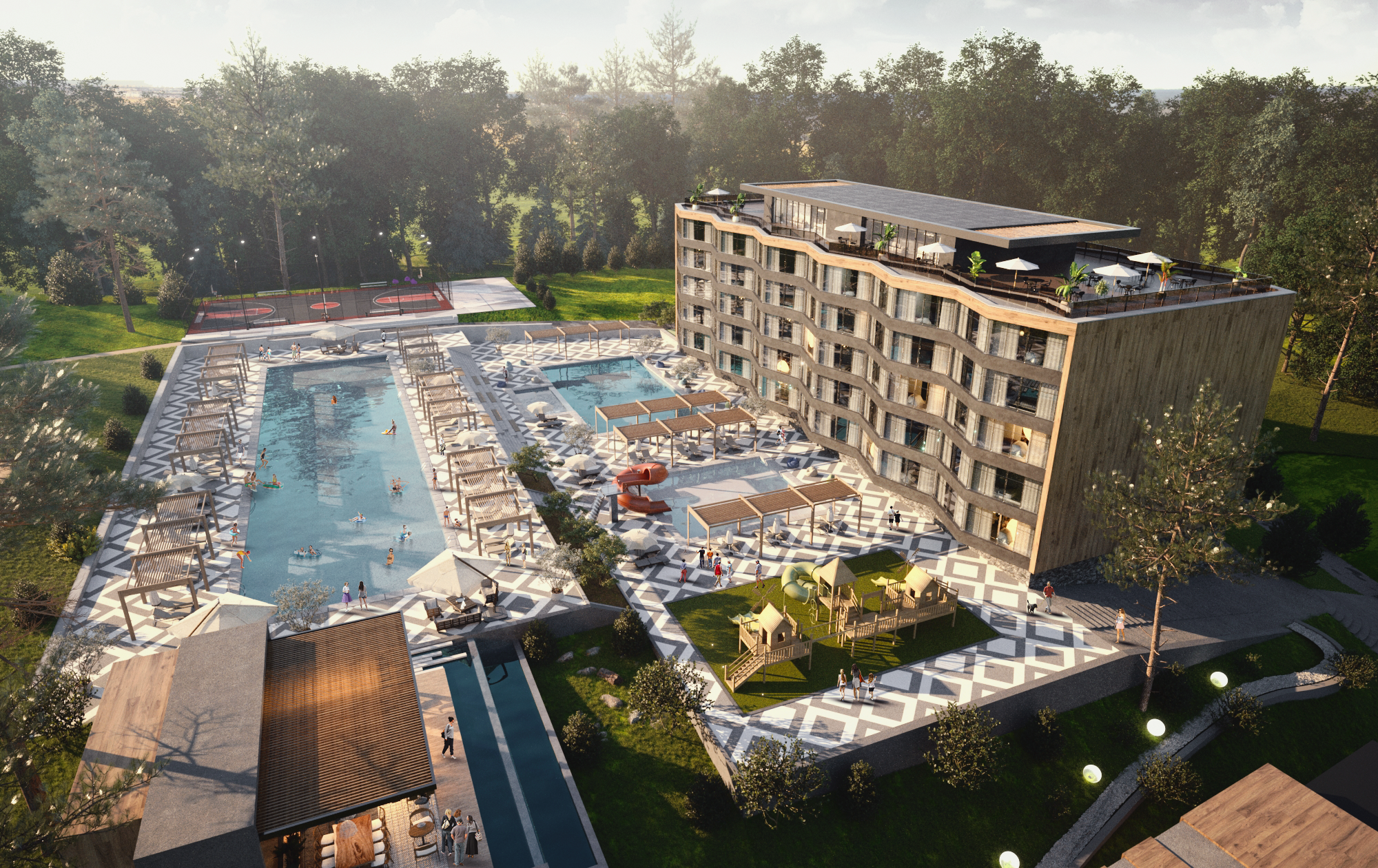 infrastructure and service – a well-groomed and landscaped area with swimming pools, recreation areas, which is taken care of by the management company;
availability – real estate in the complex can be bought with installment payments and an individual repayment schedule;
the residential complex is located at the intersection of tourist and recreational routes, so residents will be able to plan their vacation and save time on the road.
The main advantage is that everything you need for work and leisure is available on the territory of the complex or next to it.
You can learn more about Isatex Invest Group apartment complexes on the website .
How do we account for risks
During construction, we spend 30% of our own funds, 50% are invested by future property owners, and we receive another 20% from investors.
We carefully plan and analyze each project at all stages from the idea of creation and design to its implementation. Be sure to take into account risks, including financial ones.
For example, we are building the Grand Family Transcarpathia apart-complex in several phases. First of all, there is full funding. After construction and commissioning, the second stage begins. In the meantime, we are already conducting preparatory work in the third and fourth phases.
Each stage of construction is a separate object that can independently exist and be operated even without the construction of subsequent ones. This approach ensures that future owners will fully receive the desired property.
How the war affected the holding
For 15 years of Isatex we have built many facilities in our native Melitopol and other cities and we are proud of it. In Melitopol, these are also residential buildings, for example, "Vienna Quarter", "Southern Quarter", LCD "Solnechny". And commercial projects: the Vorontsovsky hotel complex, the Asturus office center, the Centrum shopping and office center, and so on. And, of course, the Melitopol industrial park. There are also projects in common with the city authorities – an ice arena and a city swimming pool. And this is not a complete list.
Recently, the holding has been looking for an investment partner to expand the production of wooden houses in Canada. We searched and selected land plots for purchase and construction. But Russian aggression and occupation resulted in the loss of a large number of our assets.
In August 2021, the holding's assets amounted to $30 million. Now our projects, which remained on the territory of Melitopol, Berdyansk, Primorsk, Kherson, have been stopped, partially seized and looted. Construction projects in Dnipro and Dnepropetrovsk region have been stopped. Also, because of Russia's military aggression, the construction of apartment complexes in the suburbs of the Dnieper, Odessa, Kyiv and Kharkov was stopped.
Now our goal is to save the team and create projects that can provide them with work. The war stopped many of our promising projects not only in the field of construction and not only in the occupied territory. But we continue to work and build the future.
Project partner ?


About Isatex Invest Group
This is partner material. Information for this material was provided by a partner.
The editors are responsible for the compliance of the style with editorial standards.
You can order material about you in the format of a PR article here .