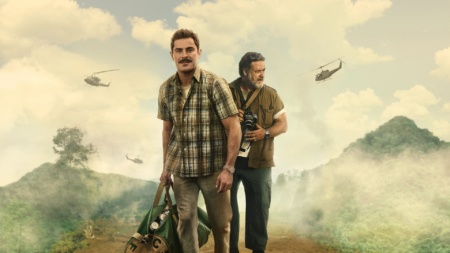 On September 30, Peter Farrelly's new film, "For a Beer!", was released on Apple TV+. Following the example of the Wachowski sisters, this director has recently been working separately from his brother Bobby. The tape is based on real events that occurred in 1967 during the Vietnam War. In the review below, we tell what this story is like and reflect on how it resonates with the present.
"For beer!" / The Greatest Beer Run Ever
Genre military comedy drama
Directed by Peter Farrelly
Cast : Zac Efron, Russell Crowe, Bill Murray, Cale Allen, Jake Picking
Premiere of Apple TV+
Release year 2022
IMDb site
1967, New York. 26-year-old loafer John "Chicky" Donoghue prefers to spend carefree evenings in a local bar with friends over a glass of foam, and after noisy parties, sleep in a warm bed for half a day. As President Lyndon Johnson speaks on TV about phantom victories over communism, Chicki strongly supports government policies and gets into arguments with protesters who oppose the war and US participation in it.
Probably, the young man would have led such a useless lifestyle for a very long time if one day he unexpectedly volunteered to fulfill the dream of an old bartender – a World War II veteran, who expressed a desire to go to the front line and treat the soldiers with good beer so that they could feel support and at least a little to relax.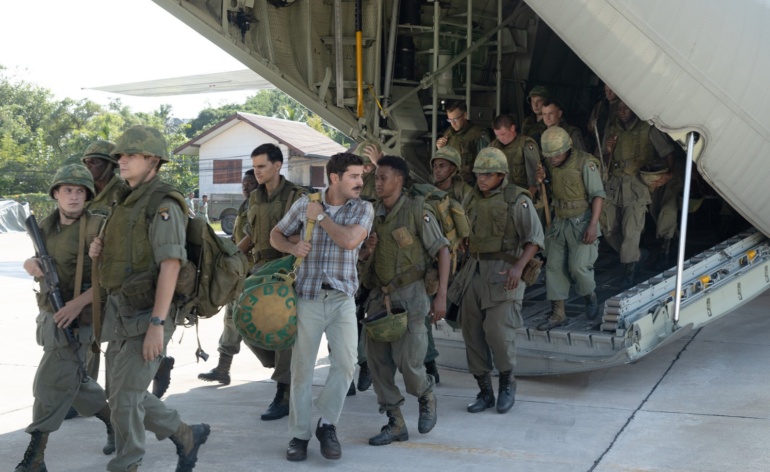 Perhaps someone around at that moment thought that Chiki was only showing off, but the news quickly spreads around the district, mothers begin to bring him all sorts of little things so that he passes them on to their sons at the front, and now the main character already has to look for ways in which he can go to war. To John's surprise, the opportunity comes along pretty quickly, so he grabs a bag filled with cans of Pabst Blue Ribbon kindly provided by the bartender, boards the ship, and embarks on a perilous journey to hell. This will radically change his attitude to what is happening in Vietnam.
After the wonderful Green Book, Peter Farrelly continues to talk about the difficult, but at the same time decisive sixties for the States, however, from the other side. The director's new film is based on real events, as well as on the book The Greatest Beer Run Ever, written by Donoghue himself in collaboration with former New York Daily News columnist Joanna Molla. In a magical way, this somewhat strange story has something in common with the current war in our country: it mainly concerns Russia, its propaganda zombies, provocations and the society that supports the war.
Here, the characters directly pronounce the familiar answer to the question "what are you fighting for?", which is familiar to each of us. For the Motherland, for the safety of citizens (even if nothing threatens them, and their country turns out to be the aggressor), for some kind of illusory salvation – in general, the same loud pseudo-patriotic slogans are heard that Russians today, but these words are still don't make any sense. People scatter them, support the war and do not think at all what is happening, in particular, there, in the meat grinder, somewhere far away. For even the soldiers themselves, who are thrown into this hell as cannon fodder, cannot answer for what they shed blood. Familiar, isn't it?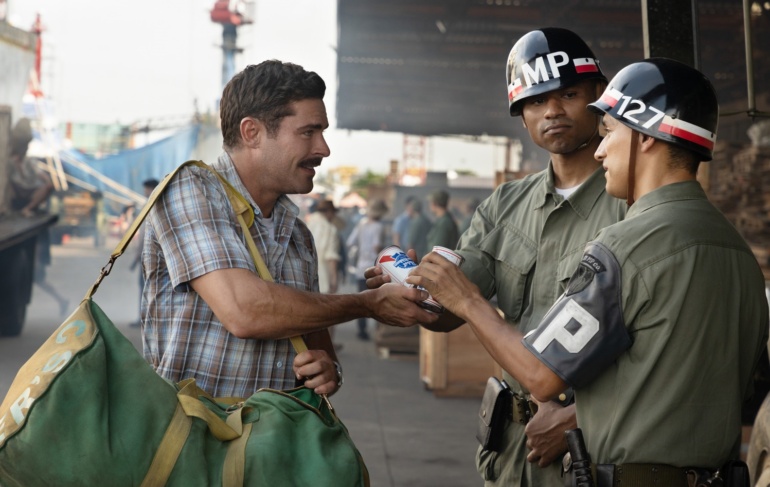 Only then the States relied on the fight against communism, which the average American had nothing to do with, and now Russia adheres to similar rhetoric regarding some kind of fictitious neo-Nazism. At the same time, the tape also raises the topic of the importance of the information component and mentions the expediency of rallies at a time when the authorities are trying to keep their own people for fools. Here the main character is having breakfast with his family and at this time he learns that his comrade, recently sent to the front, has died, to which John's father reacts with a traditional speech about heroism and the defense of his country, which no one attacked. But at this moment, his rebellious sister allows herself to disagree with these seemingly beautiful, but empty words, referring to a large number of senseless deaths (here, by the way, it is easy to see analogies with Putin's recently announced mobilization).
The merit of the authors of the film is seen in the fact that this is not just another anti-militarist manifesto, but also an attempt to criticize imperialism and a statement about the senselessness of the very phenomenon of war. That is, it is evil, and also absurd. And wars arise at the suggestion of politicians-puppeteers, who mask their own intentions and ambitions with beautiful speeches, but by their actions cause only continuous suffering and grief.
Peter Farrelly is already working in his usual genre of socially significant drama, slightly seasoned with comedic notes. Of course, talking about such important things, you can't joke much, but the local, unobtrusive humor is served from a satirical side, and therefore is perceived accordingly. Zac Efron, it seems, on the contrary, finally decided to do away with unpretentious comedies and somehow imperceptibly rebooted his career, acting in more serious films. In "Beer!" he is superbly assisted by Russell Crowe and Bill Murray in supporting roles.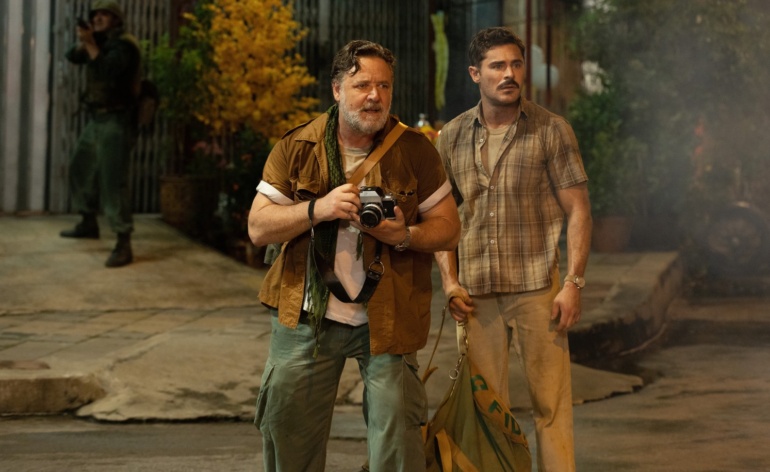 However, despite the above topicality, dramaturgically this is not a very powerful story, because the creators adhere to some kind of cautious tone of the story, as if they do not seek to evoke an emotional response from the viewer. It's all the more surprising that Donoghue's frantic journey only gets real action at the climactic act, when the Tet Offensive begins. And before that, his adventures take place mostly at a far distance from the real mortal danger. But the main thing is that this beer lover, blinded by propaganda rhetoric, learns the most valuable lesson in life, after which he becomes a completely different person. For the public behind the curb, this is simply a must see.