The graphs will not work until they stabilize the situation.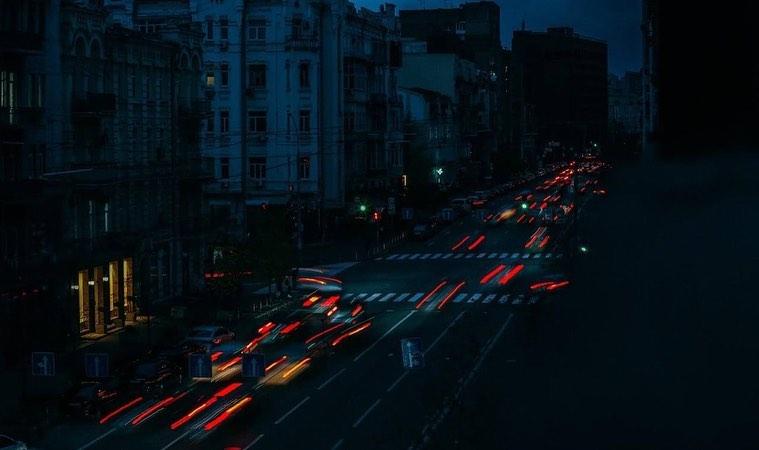 Today, November 28, emergency power outages are again being used in Kyiv by order of Ukrenergo.
According to Yasno, the schedules will not take effect until the situation stabilizes. At the same time, as noted in "Ukrenergo", today there are emergency shutdowns throughout Ukraine, the power deficit is 27%.
The reason for the increase in the power deficit was the emergency shutdown of units at several power plants. After eliminating the causes of these emergency shutdowns, the units will return to work, which will reduce the deficit in the power system and reduce the volume of shutdowns.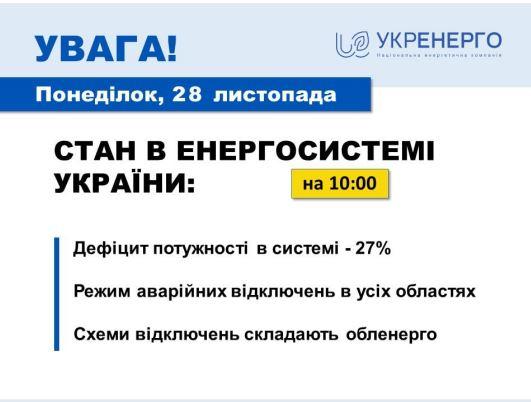 A blow to the energy system of Ukraine:
On October 10, 2022, the Russian Federation launched attacks on critical infrastructure facilities in Ukraine.
The occupiers are hitting power stations, hydropower and heat generation facilities. An emergency power outage began across the country.
On November 15, Russia fired 100 missiles into the territory of Ukraine. It was the most massive shelling of Ukraine's energy system since the beginning of the war.
Russia is trying to stop Ukrainian nuclear power plants On November 17, Kyiv set a new record for power outages.
On November 18, 2022, the KMDA advised Kyiv residents to stock up on water and food. DTEK urged Ukrainians to think about leaving the country for the winter in order to save energy.
On November 19, the President of Ukraine, Volodymyr Zelenskyy, said that the occupiers had destroyed about 50% of Ukraine's energy infrastructure.
On November 23, Russia again struck the energy system of Ukraine. The Zaporizhzhia NPP went into full blackout mode. The NPP was stopped. The Ministry of Energy of Ukraine announced that a blackout had begun in the entire energy system of the country.
On November 24, 70% of residential buildings in Kyiv were cut off. DTEK reported that the lights in Kyiv will be turned on for 2-3 hours.
On November 25, Ukraine confirmed the connection of all nuclear power plants to the network.