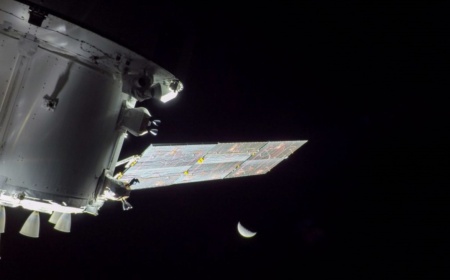 On Saturday, NASA's Orion capsule traveled further than any human-carrying spacecraft before.
The Orion crew of the Artemis I mission set a new NASA flight record. On November 26, Orion flew farther than any spacecraft designed to carry astronauts, surpassing the previous record set by Apollo 13 in 1970. As of 10:17 a.m. ET, Orion was 401,798 kilometers from Earth.
Houston, we have a new record 🌎

On Saturday Nov. 26, at 8:40 am ET, @NASA_Orion broke record for farthest distance traveled from Earth by human-rated spacecraft. The record was originally set by Apollo 13 at 248,655 miles from Earth. Go Artemis! pic.twitter.com/B4hcXHJESC

— NASA's Johnson Space Center (@NASA_Johnson) November 26, 2022
"Yes, we were able to break the record of Apollo 13, but more important was to push the boundaries of exploration and send spacecraft further than we've done before," said Jim Geffre, Orion's spacecraft integration manager.
As noted by Space.com, the original flight plan of Apollo 13 did not include overcoming the record distance. Only after a mid-mission accident forced NASA to chart a new re-entry course did the Apollo 13 Odyssey command module set a previous record of 400,171 kilometers from Earth.
Learn to design web interfaces that customers will love in your spare time and earn from $1000
REGISTER!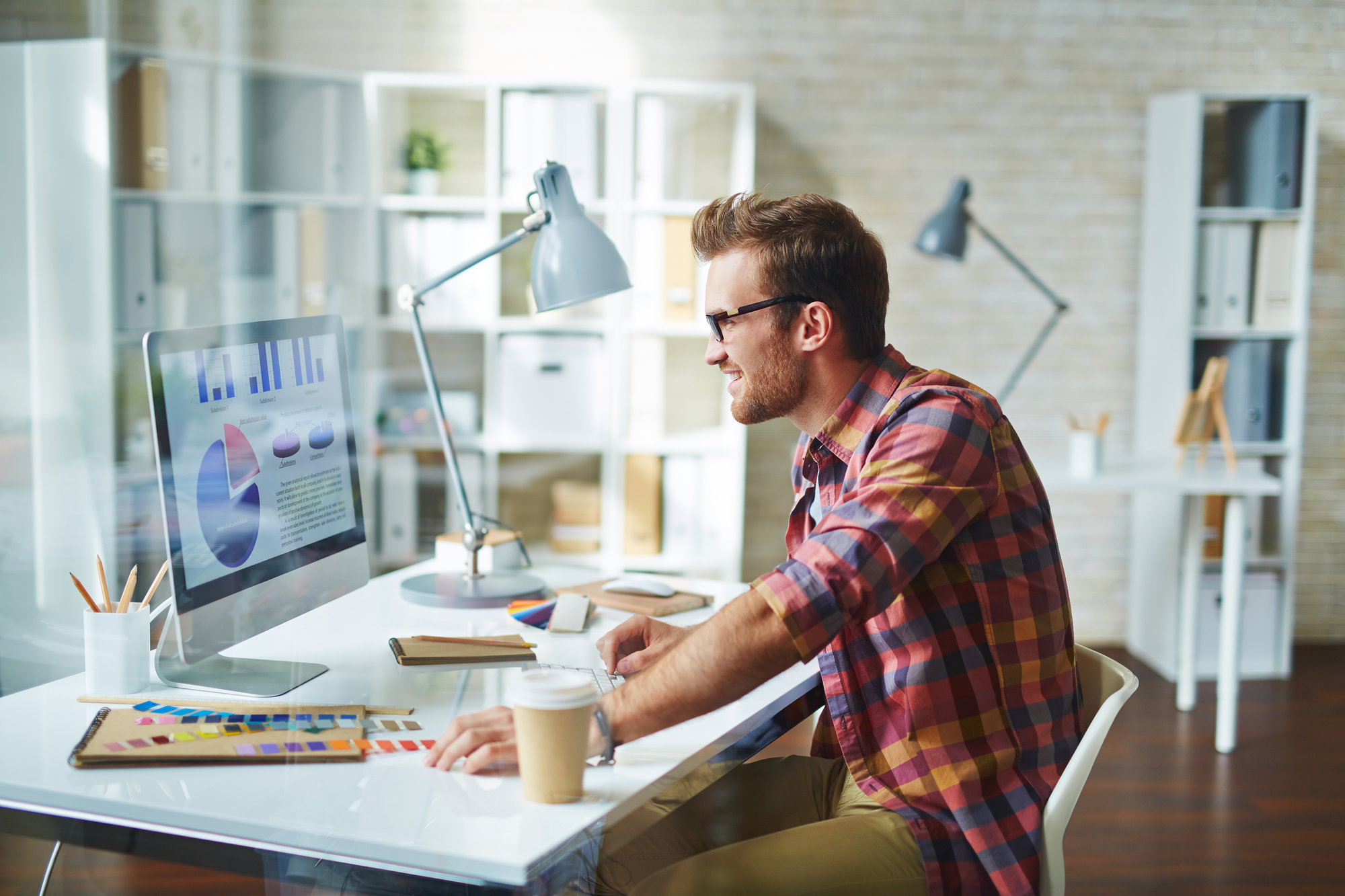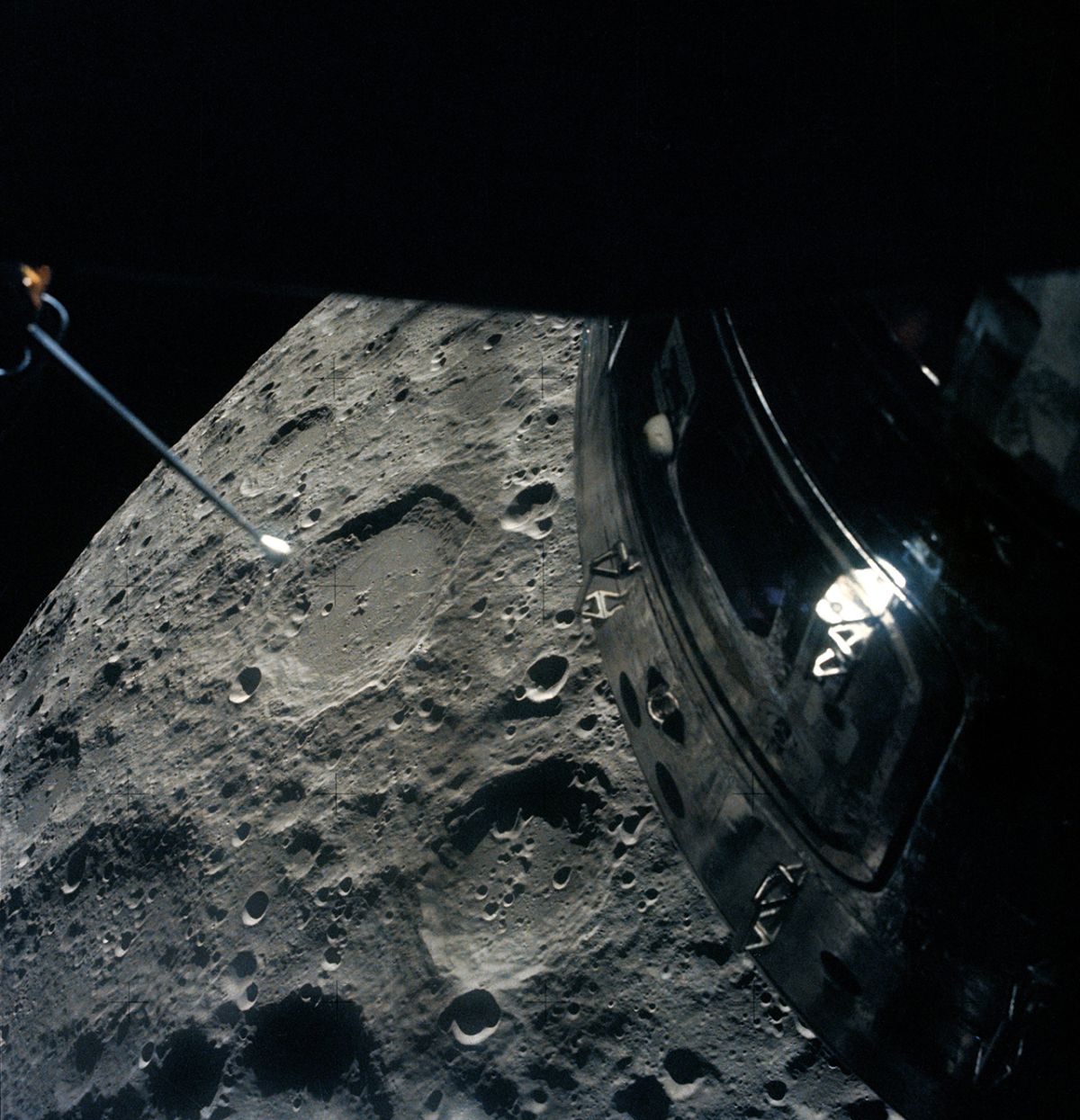 Due to the limited supply of oxygen on the lunar module Aquarius, NASA needed to return Apollo 13 to Earth as soon as possible. Ultimately, the agency settled on a flight path that used the moon's gravity to return the craft. NASA employee Arthur Campos wrote a contingency plan that gave the Command Service Module enough power to return astronauts Jim Lovell, Jack Swigert and Fred Hayes to Earth.
"Moonikin Campos" is a test dummy aboard the Artemis I mission, named after the late Arturo. Because the mannequin is not human, the Apollo 13 astronauts still hold the Guinness World Record for "farthest distance traveled by humans," but they may be overtaken by the next Artemis mission — the first with astronauts — tentatively scheduled for 2024.
After numerous cancellations and postponements, the space agency NASA has finally launched the Space Launch System rocket as part of the Artemis I mission. Previous attempts were hampered by technical problems and weather conditions. About 5 days and 6 hours after launch, the Orion spacecraft approached the Moon at a distance of about 129 km from the surface. The approach to the Moon was carried out as part of a maneuver required to launch Orion into a distant retrograde orbit (DRO).
After the spacecraft has completed half its orbit around the satellite, it will head towards Earth. NASA expects Orion to arrive off the coast of San Diego on December 11.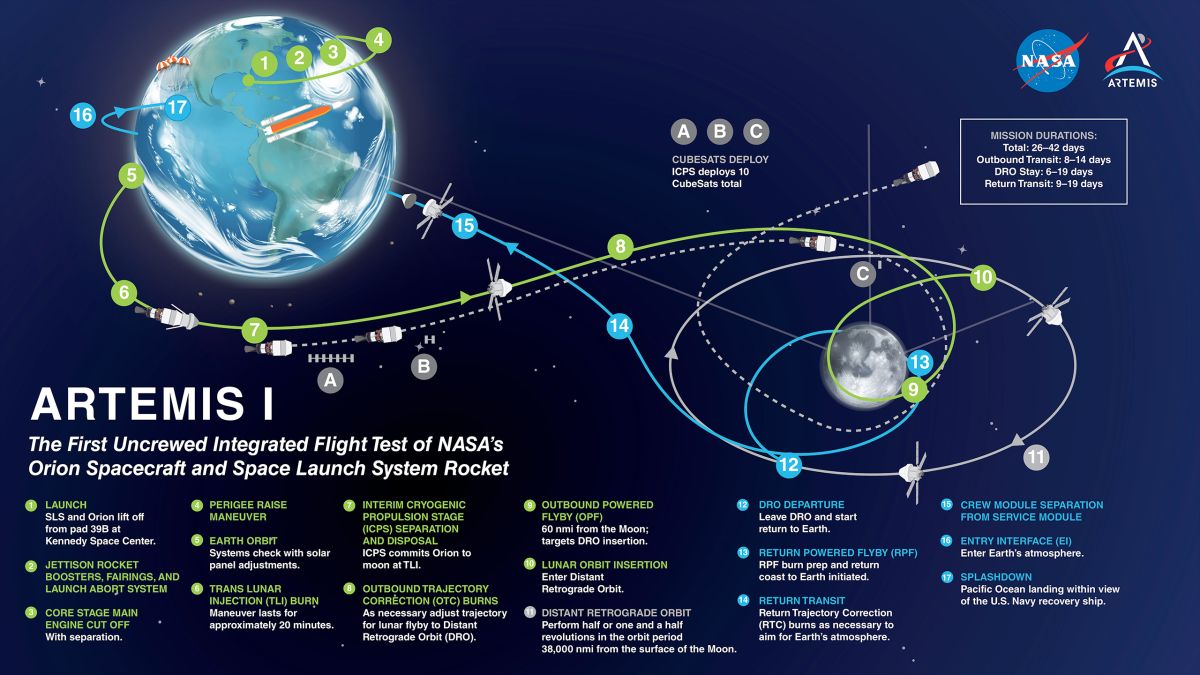 The flight of the Orion spacecraft can be tracked on the NASA website.
Source: Engadget, Space