They also collected intelligence on the deployment locations and movement routes of the units of the Defense Forces in the region.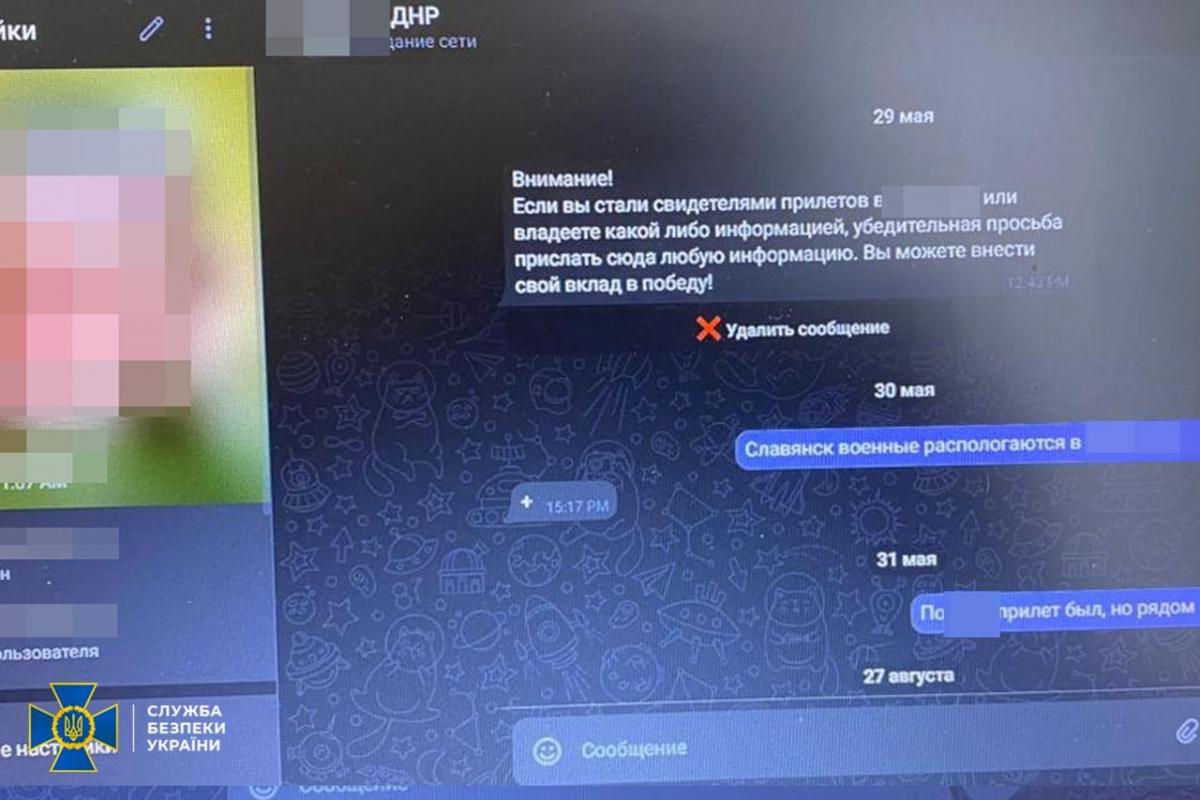 The Security Service of Ukraine neutralized enemy agents who were aiming Russian missiles at schools in Slovyansk, Donetsk region.
In a message on the Telegram channel of the SBU, it is noted that the special service detained two more Russian agents during counter-subversive measures in the front-line areas of the Donetsk region.
"The perpetrators gathered intelligence on the location and movement routes of the units of the Defense Forces in the territory of the region. In addition, they gave the aggressor the locations of social facilities, including general educational institutions in Slovyansk," the report says.
The occupiers planned to use this information to launch targeted missile strikes on the Ukrainian city.
At the same time, SBU employees worked ahead of time and detained both Russian agents trying to pass intelligence information to the occupiers.
"According to the investigation, the enemy accomplices turned out to be two local residents who worked for the "people's militia of the DPR" under the control of the special services of the Russian Federation. Communication was maintained through anonymous messengers, and a specially created chatbot was used to transmit closed data," the SBU said.
It is noted that it was there that the attackers placed information about the movement of military equipment of the Armed Forces of Ukraine, as well as the geolocation of Ukrainian schools.
"They supplemented their 'reports' with photographs and a detailed description of the surrounding area. For the sake of conspiracy, one of the informants called his account a female name," the SBU added.
During searches of the places of residence of both criminals, law enforcement officers found mobile phones and laptops with evidence of subversive activities.
They were informed of the suspicions. The court chose a preventive measure for them in the form of detention.
Traitors and collaborators in Ukraine: what is known
On November 28, the Prosecutor General's Office reported that a physics teacher from Slovyansk had been notified of suspicion of distributing data on the location of units of the Armed Forces.
An FSB agent was detained in Odesa, who recorded the positions of the Defense Forces on a hidden video recorder.
In Kyiv, law enforcement officers discovered two traitors who justified the armed aggression of the Russian Federation against Ukraine and glorified the occupiers.