Also, five enemy armored combat vehicles were destroyed during the day.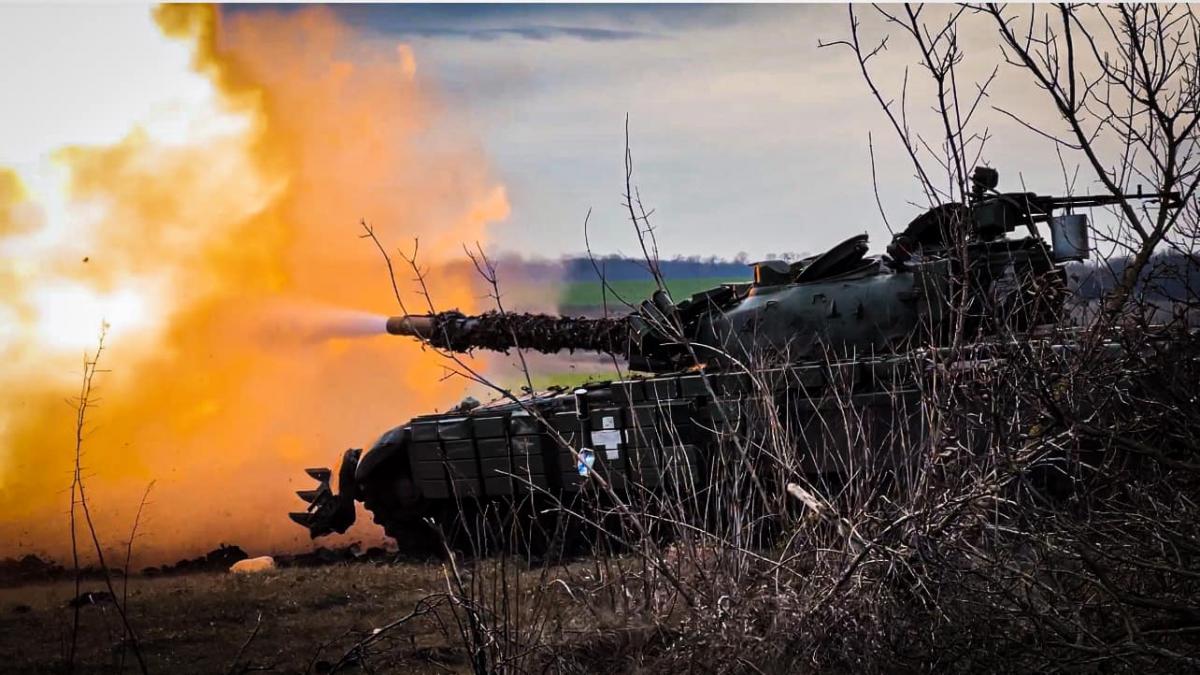 Yesterday, the Armed Forces of Ukraine sent about 590 occupiers to hell. The losses of the Russian Federation continue to grow.
As reported on the Facebook page of the General Staff of the Ukrainian Armed Forces, during the day the defenders of Ukraine "passed" not only the manpower of the enemy, but also a lot of equipment.
Thus, the total combat losses of the enemy from 24.02 to 28.11 approximately amounted to:
personnel – about 87,900 (+590) people were eliminated,
tanks – 2908 (+3) units.
armored combat vehicles – 5861 (+5) units,
artillery systems – 1,899 (+2) units,
RSZV – 395 (+0) units.
air defense equipment – 209 (+0) units,
aircraft – 278 (+0) units,
helicopters – 261 (+0) units,
UAVs of the operational-tactical level – 1555 (+0),
cruise missiles – 531 (+0),
ships/boats – 16 (+0) units,
automotive equipment and tank trucks – 4416 (+4) units,
special equipment – 163 (+0).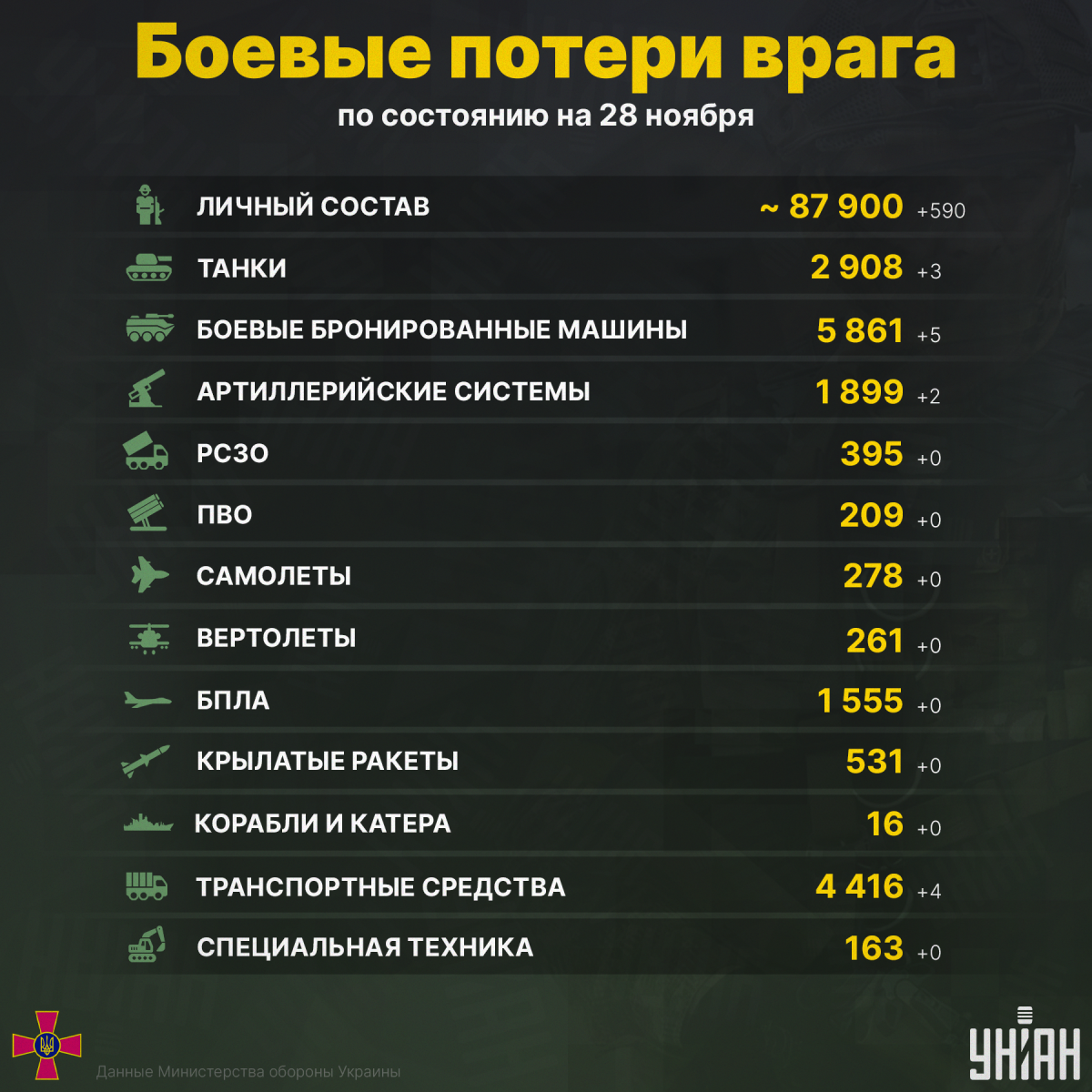 Losses of the Russian Federation in Ukraine: how the Armed Forces destroy the occupiers
As has already reported, against the background of the offensive of the defenders of Ukraine, the Russian military understands that the Armed Forces of Ukraine can force the Dnipro River and launch a counteroffensive in the eastern part of the Kherson region. That is why they intensively prepare for defense, because they are afraid of death.
Well, while the Rashists are panicking, the Armed Forces are confidently destroying them. The General Staff said that yesterday defenders of Ukraine destroyed dozens of units of Russian equipment and injured more than 110 occupiers. In addition, the co-founder of the fake "MDB DNR" was liquidated in Ukraine.
Also yesterday, Ukrainian soldiers repelled enemy attacks in Donetsk region. The Armed Forces of Ukraine arranged a new "roasting" for the occupiers and hit 4 areas of concentration of personnel, weapons and military equipment.