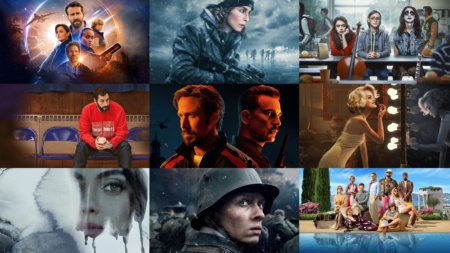 Recently, we published a selection of the most interesting series that appeared on Netflix. And now it's the turn of the films that aroused the greatest interest among the audience. Among them there are those that are only planned before the release, because the public is waiting for them with great impatience, and therefore – a priori shows great interest. In this selection, we offer to trace which projects attracted the streaming audience in 2022.
The Adam Project / The Adam Project
Genre: fantasy, adventure, comedy
Premiere date: March 11th
IMDb
Course
Python development
Master a popular programming language to earn from $1300 a year
REGISTER!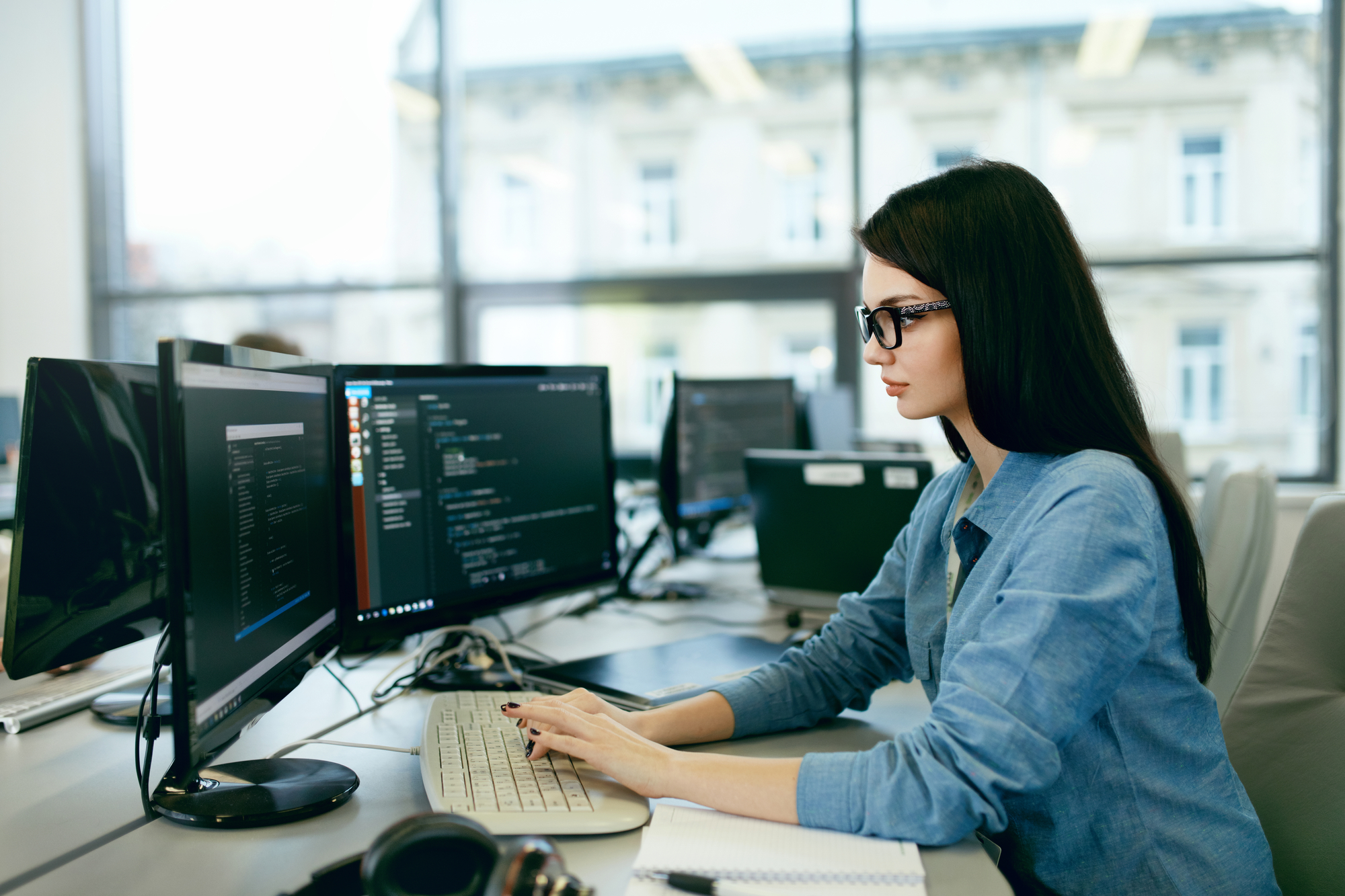 Pilot Adam Reed travels from 2050 to the past to prevent a catastrophe that awaits humanity. Trying to get to 2018, Adam is forced to make an emergency landing in 2022, although it's in vain, because the year is so-so, to be honest.
In this timeline, the protagonist meets a 12-year-old version of himself and teams up with the boy to fix his ship and complete the mission. The tape turned out to be a good adventure fiction for family viewing.
"Black crab" / Svart krabba
Genre: fantasy, adventure, action
Premiere date: March 18
IMDb
Sweden is drowning in blood because of the civil war that broke out in the country not long ago. Fighting woman Carolina Ed is ordered to deliver an important package, but in order to do so, she and her team must cross the frozen surface of the sea on ice skates.
This extremely difficult task is further complicated by the fact that the heroes can deal with enemy patrols. But Karolina is ready for anything to reach her goal, because this way she will be able to meet her daughter, from whom she was separated at the beginning of the war. "Black Crab" is a product of purely Swedish production, and this dark film really makes you root for the characters.
"Gods of heavy metal" / Metal Lords
Genre: comedy, drama, music
Premiere date: April 8
IMDb
Two teenagers Hunter and Kevin love heavy metal. The children rehearse carefully to win the Battle of the Bands and become famous throughout the world. But it will not be so easy to complete this task, because busy school life is so unpredictable! It's no secret that Netflix offers a lot of content specifically for teenage audiences. "Heavy Metal Gods" became another cute project that is recommended for viewing by everyone who is young in body and soul.
"Break into the NBA" / Hustle
Genre: sports drama
Premiere date: June 8
IMDb
Experienced basketball scout Stanley Sugarman finds himself in Spain and decides to watch a street basketball game. When he notices a young and very talented boy Bo Cruz on the court, he offers to try himself in the NBA.
However, not everyone can overcome the thorny path to sports achievements. A solid sports drama with an unusually serious Adam Sandler, where he once again has a great opportunity to demonstrate his dramatic talent. Our review is here.
"The Gray Man" / The Gray Man
Genre: action thriller
Premiere date: July 22
IMDb
Cool CIA agent Cortland Gentry, during a new assignment, learns information that discredits his superiors. Meanwhile, he is already being hunted by the unscrupulous mustachioed mercenary Lloyd Hansen.
The latter worries about his own hairstyle much more than about the case, which, however, does not prevent him from seriously injuring Gray. Another blockbuster from the Russo brothers, who don't seem to have had enough of all these big-budget shooters. You can read our review of the film here.
"Blonde" / Blonde
Genre: biographical drama
Premiere date: September 28
IMDb
A very controversial look at the life of Norma Jean Baker, better known as Hollywood star Marilyn Monroe. Director and screenwriter Andrew Dominik did not make a biopic in this way, in which the main thing is to tell about important events in the life of a famous person.
Rather, it is an essay-reflection on the topic, which is only based on real facts. And sometimes there are scenes in the frame at all, the veracity of which raises many questions. However, the tape caused a wide response, and it seems that Dominik sought this. Our review is here.
"Lucky girls don't die" / Luckiest Girl Alive
Genre: drama, detective, thriller
Premiere date: October 7
IMDb
Successful New York journalist Ania Fanelli has everything every girl could dream of. An interesting and prestigious job in a fashion magazine, a beloved and wealthy man who offered her his hand and heart, as well as excellent prospects for the future.
In fact, the heroine has a dark past related to school shootings. The film is an adaptation of Jessica Knoll's novel of the same name and touches on important topical issues. A good dramatic part performed by Mila Kunis.
"No changes on the Western Front" / Im Westen nichts Neues
Genre: military drama
Premiere date: October 28
IMDb
We have already written about this film before, and you can read a review of it here. German-filmed adaptation of Remarque's classic anti-war work. Ukrainians, in turn, perceived this tape in different ways because of the bloody war on their land.
But the film does not try to somehow justify the occupiers, although it makes them victims of propaganda. Production took place even before the full-scale invasion of Russia, so the scenario was created without regard to the actual war. But the pity is not that now this plot can be perceived differently, but that one has to live with idiots.
"Pinocchio Guillermo del Toro" / Guillermo del Toro's Pinocchio
Genre: cartoon, fantasy, musical
Premiere date: December 9
IMDb
One of the most anticipated and most interesting premieres of December. Given that one of the directors and screenwriters is Guillermo del Toro, it can be assumed that this will be a dark reinterpretation of the famous tale by Carlo Collodi.
In addition, this is not just a cartoon drawn on a computer, but puppet animation, which requires special efforts. In addition, the action will take place in fascist Italy in the 30s, and this factor will obviously also affect the plot.
"Glass Onion: A Knives Out Mystery".
Genre: detective, crime comedy
Premiere date: December 23
IMDb
For the New Year holidays, Netflix has prepared a film, the events of which will take place on a hot and sunny Greek island. But no problem, because the first part turned out to be so successful and successful that the second is eagerly awaited.
This time, detective Benoit Blanc will once again start a complex case, and solid stars will appear in the frame. We hope that the sequel will be at least no worse than the 3-year-old project.