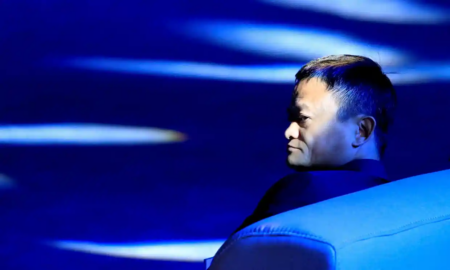 The Financial Times reported on Tuesday that Ma has been living in Japan with his family for the past six months. The former English teacher, then tech superstar and billionaire, runs a business in Tokyo and makes occasional ski trips and regulatory trips to the US and Israel.
Recently, Ma, whose fortune has more than halved (from nearly $50 billion to $21.7 billion) as regulators cracked down on his vast Chinese technology empire, has kept his public activities to a minimum.
Alibaba, a group of online businesses, has been hit after the eccentric Ma accused Chinese regulators of stifling innovation and compared local banks to pawnshops. His comments reportedly angered President Xi Jinping (who is now facing protests over China's "zero covid" policy), and Ma subsequently disappeared from public view.
Aside from appearing in a 48-second clip online early last year that one analyst described as akin to a "hostage video," a brief trip to the Netherlands and a sighting of his 88-meter superyacht Zen off the Spanish island of Mallorca last summer, the 58-year-old billionaire behaves quite discreetly, living outside China.
Learn important technologies for a tester at a convenient time, and get $1300 after a year of work
REGISTER!
#Alibaba founder Jack Ma Yun @JackMa, an English schoolboy studying entrepreneur, met with 100 Russian schoolboys from cross country via video link on Wednesday. "We'll meet again after the [COVID-19] epidemic is over," he told them: report pic.twitter.com/oj2JQqZGnI

— Global Times (@globaltimesnews) January 20, 2021
In November 2020, Chinese regulators abruptly halted the $34 billion IPO of Alibaba subsidiary Ant Group, which would have been the largest IPO in history. Beijing also ordered a group of companies to sell some of its media assets, including the Hong Kong edition of the South China Morning Post. Within a few months, Alibaba was fined a record $2.8 billion for anti-competitive practices.
Last week, it was revealed that China's central bank, which regulates the financial sector, is ready to impose a fine of more than $1 billion on Ant Group. The People's Bank of China has been conducting a regulatory review of the company since 2020. Reuters noted that the fine could be the first step in Ant obtaining a license as a financial holding company and renewing its plans to list on the stock market.
China fines Ant Group more than $1 billion, signaling the end of its restructuring — Reuters
Management of Ma's technology interests in China is now largely delegated to other executives.
In August, Japan's Softbank made a historic move by selling its $34 billion stake in Alibaba. The company's chief executive, Masayoshi Son, who invested $20 million in Alibaba in 2000 (which helped build the Japanese tech investment firm's global reputation), made the decision after a global selloff in tech stocks led his conglomerate to report record financial losses.
Source: The Guardian