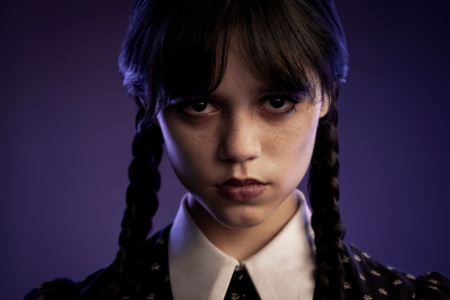 The Netflix series starring Jenna Ortega as Wednesday Addams has already amassed 341.2 million hours of viewing despite the show debuting just last week. The novelty may very well displace "Stranger Things" from the first place – the fourth season of this series broke the overall record for the number of views, gaining a whopping 1.15 billion hours in the first 28 days on the service.
"Being an outcast has never been so exciting – the supernatural mystery of Wednesday Addams' life at Nevermore Academy debuted at number one with a record 341.2 million views," Netflix said in a statement. — This series currently holds the record for the number of views per week among English-language series on Netflix. Starring Jenna Ortega in Wednesday and an impressive cast of characters, directed and executive produced by Tim Burton and showrunners Al Gough and Miles Millar, the series was #1 in 83 countries."
The series is off to a great start, with the debut week of the demo already racking up record numbers, and it looks like it has a lot of potential. Unlike many shows that focus on a famous title, season opener, and season finale, "Wednesday" features exciting plot and character development throughout the story, as well as great performances from the cast.
"Ortega's ability to play with his eyes and hold back his emotions until the moments when they really matter make Wednesday an effective central character," Amelia Emberwing, IGN.
Review of the series "Wednesday" / Wednesday