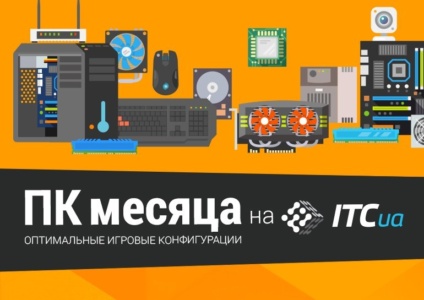 We continue the traditional column "PC of the month". This time we will consider the "Optimal", "Progressive" and "Full Minced" configurations. New CPUs from Intel/AMD have been released, which open additional horizons for computer assemblies. For those who are still looking for cheap options, we offer current budget options.
Multimedia PC (October)
Budget PC (September)
Budget + PC (October)
Course
Python development
Master a popular programming language to earn from $1300 a year
REGISTER!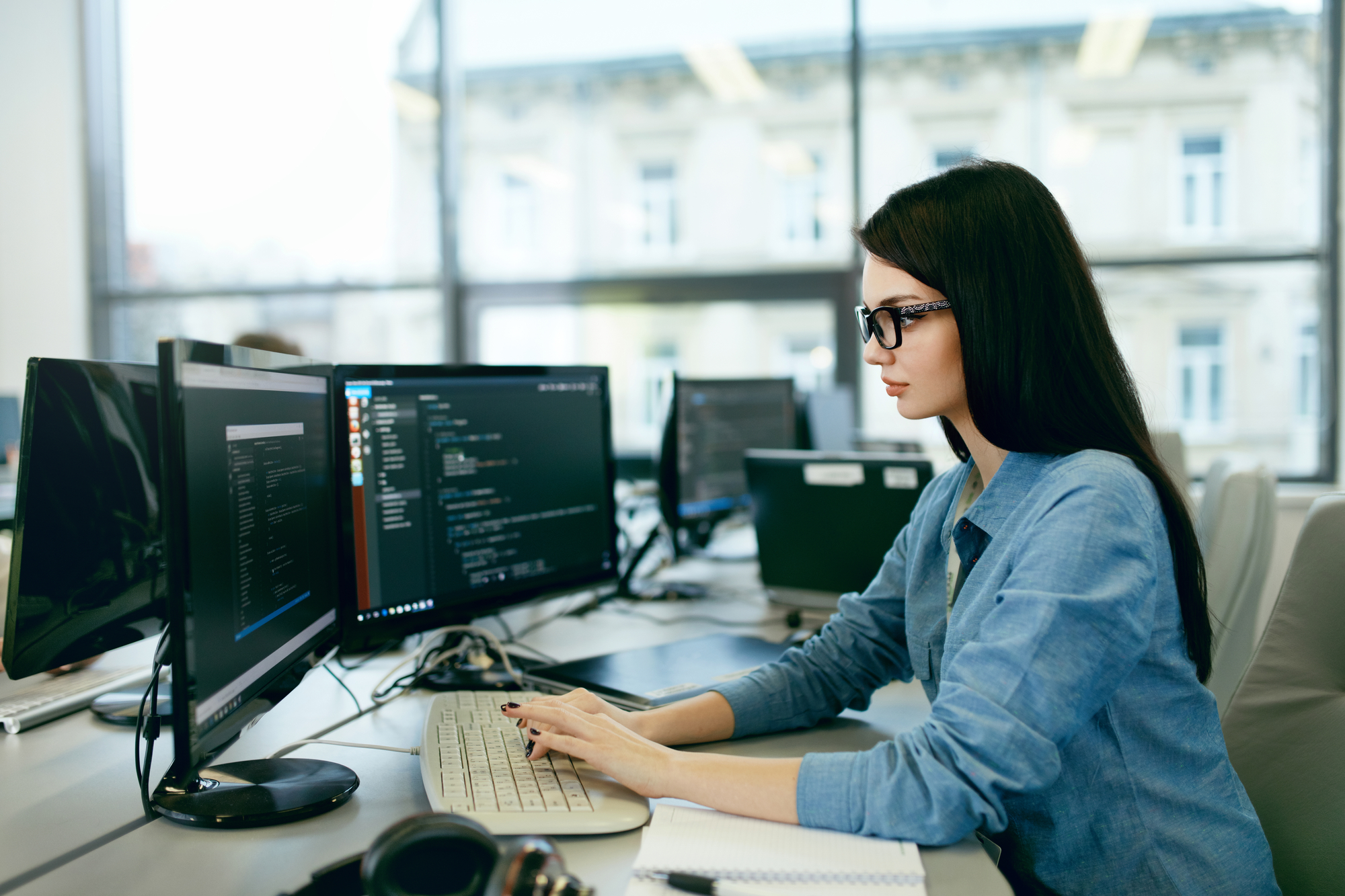 Prices for inexpensive components have hardly changed. Unless some models of video cards have dropped in value. Therefore, the basic autumn collections are relevant until the end of the year.
Optimal computer from 835 to 860 dollars
The optimal PC of the end of 2022 is based on six-core processors, which have become the favorites of the public. Intel Core i5-12400F and AMD Ryzen 5 5600X.
PC "Optimal"
USD $
Processor
Intel Core i5-12400F
190
AMD Ryzen 5 5600X
215
Motherboard
Intel B660
95
AMD B550
95
RAM
16GB (2x8GB) DDR4 3200 MHz
50
Video card
NVIDIA RTX 3050/Radeon RX 6600
345
Accumulator
SSD M2 PCI-E 3.0 1 Tb
75
Body and PSU
Midi / Mini Tower ATX, 600W Bronze
80
Cooling
BOX
30
All Intel PC
835
All PC AMD
860
AMD Ryzen 5 5600 X is not the first freshness, but it still remains relevant. Just what you need for optimal assembly. Consider the low cost of DDR4 RAM and AM4 motherboards. The new AM5 platform will not soon displace its predecessor from the budget segment.
As an alternative, you can consider Ryzen 5 5600/5600G. Of course, they are somewhat weaker, but the price is quite attractive.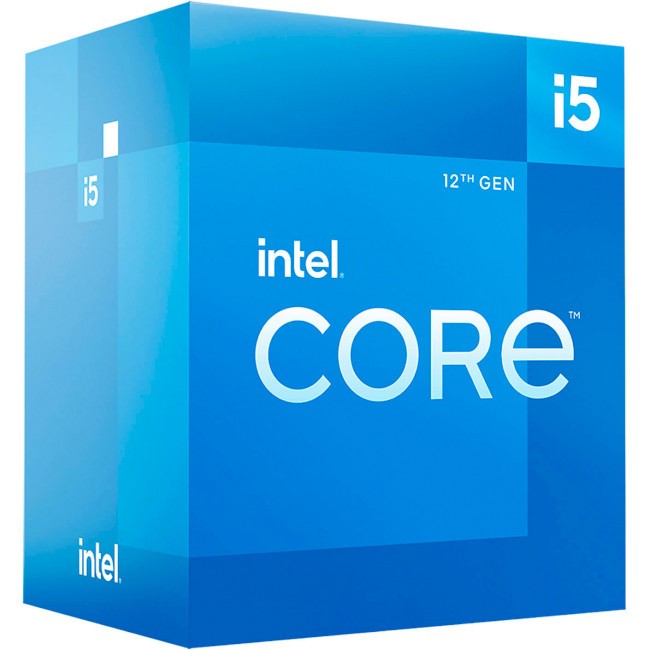 Intel Core i5-12400F is a balanced and powerful CPU with low power requirements. The very successful generation of Alder Lake is showing itself well on all fronts. You can save a little and buy an Intel Core i3-12100F. It is also very productive. Enough for video games or home use.
In the "Optimal" PC, there is no need to overpay for the motherboard. But we will not save too much. We choose mid-level chipsets without unnecessary bells and whistles. Wi-Fi, Bluetooth, the best audio codec are all very nice to have, but we are looking for minimalistic boards with reliable power supply. We choose motherboards B550 for AMD Ryzen and inexpensive B660 for Intel Core.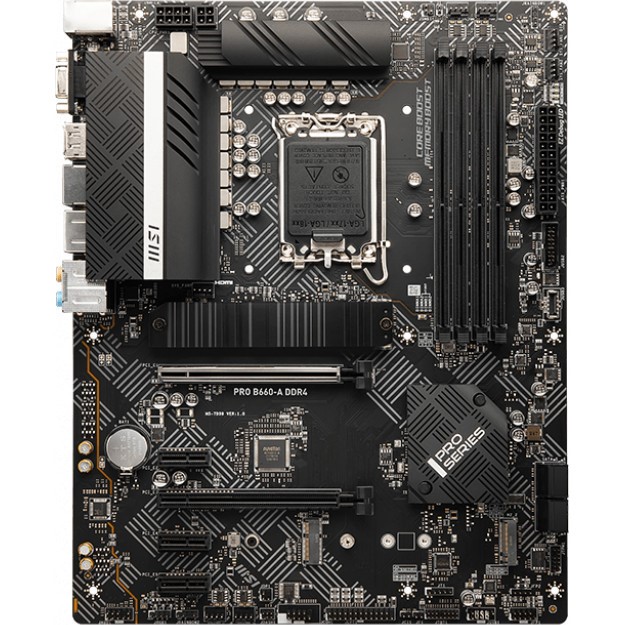 Very good RAM offer. Fast RAM from a well-known manufacturer for only 1900 hryvnias. Good frequency of 3200 MHz, low latency CL 16 and massive heatsinks. It is possible to overclock this RAM. A set of 2×8 GB will be enough. While DDR5 is increasingly taking over the market, DDR4 is becoming profitable earlier.
Everything is simple with video cards. NVIDIA RTX 3050 and AMD Radeon RX 6600 fall into the same price category. Inexpensive and productive. Ideal choice for 1080p resolution. Both models have an 8 GB video buffer. The RX 6600 may seem faster than its competitor, but let's not ignore DLSS.
This technology shows itself much better than software analogues from AMD/Intel. In addition, ray tracing on NVIDIA will work with less loss of performance.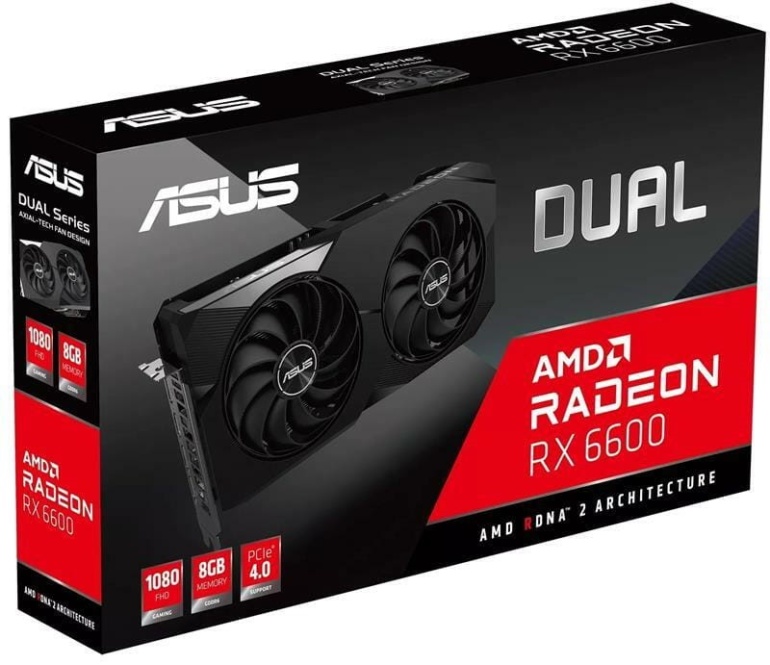 A PCI-E 3.0 M2 standard SSD is suitable for data storage. Quite an inexpensive 1000 GB model. The volume will satisfy the needs of most users. If you want, you can buy a SATA model. We do this only if it is much cheaper. Priority NVMe SSD.
It is necessary to pack the "Optimal" PC in an economical case. It is not worth overpaying for thick metal. Let's leave expensive cases for computer fetishists who like to look at the insides of PCs. We choose a simple case with the lower placement of the power supply unit to our taste. The PSU will be enough for 500-600W. It is difficult to make a mistake in the price category up to UAH 2,000. Almost all models have certification. We take a proven brand.
It will not be very difficult to cool the processors. A simple 150-180 W tower is enough. Adequate temperatures and relative silence are guaranteed in most scenarios.
As of December 2022, the "Optimal" PC configuration will cost $835 if built on Intel. AMD enthusiasts will spend more – $860.
Progressive computer from 1995 to 2000 dollars
We assemble the "Progressive" PC on the latest AMD AM5 and Intel LGA1700 13th Gen platforms. Good competition on the market makes the buyer think about the choice.
PC "Progressive"
USD $
Processor
Intel Core i5-13600 KF
345
AMD Ryzen 7 7700X
375
Motherboard
Intel Z690/B660
250
AMD X670/B650
225
RAM
32GB (2x16GB) DDR5 5200 MHz
165
Video card
NVIDIA RTX 3080/AMD Radeon 6900 XT
825
Accumulator
SSD M2 NVMe PCI-E 3.0 2 Tb
130
Body and PSU
Midi / Mini Tower ATX, 750W Gold
215
Cooling
260W Dual 120mm Air Tower
65
All Intel PC
1995
All PC AMD
2000
The processors of the Ryzen 7000 series turned out to be quite productive, but the prices are not in a hurry to fall yet. For its part, Intel offered a very good middle-of-the-road Intel Core i5-13600K, which is nominated for the title of the best processor of the year.
14(20)-core Intel Core i5-13600KF vs. 8(16)-core AMD Ryzen 7 7700X. In terms of single-threaded power, AMD is slightly ahead, but with the use of all cores, Intel gains the advantage. Ryzen 5 7600X can also be compared.
The user will save quite a bit, but only lose synthetic performance. Ryzen loses to the new Intel Core i5 by 30-40% in the multi-core test, but in many real-world scenarios it can bypass the competitor.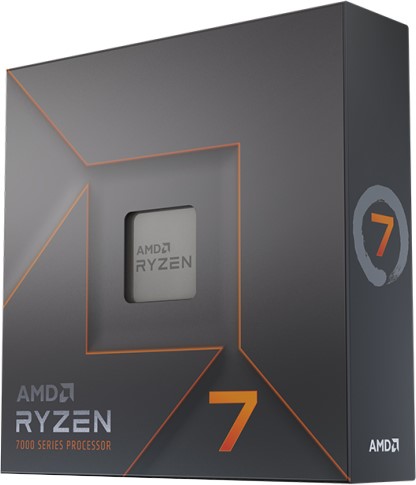 The 7600X is a good processor that has fallen in price quite a bit over the past month. Whether it is worth overpaying for Ryzen 7 7700X – everyone decides for himself based on the needs of CPU disposal. But for a "progressive" PC, the Ryzen 7 model is better suited.
A motherboard for AMD Ryzen 7000 series will not be cheap. Optimal B650 options start at 7,500–8,000 UAH. A "progressive" PC can also be supplied with an inexpensive X670. Not too much overpayment for a top chipset.
There are cheaper motherboards for Intel than the B660 DDR5. If the client wants to save money, you can look at the version with DDR4 RAM. There are good models for 150-200 dollars. Not so productive RAM, but the price is attractive. Some kind of "economy-progressive PC". On the other hand, we can look at the more expensive Z690 chipsets. The overpayment will not be significant.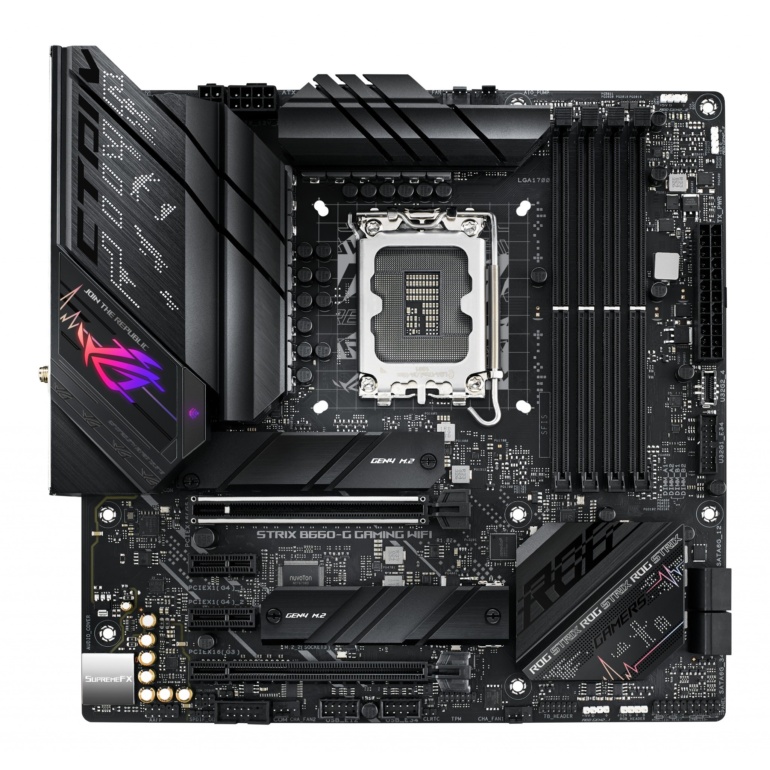 DDR5 memory dropped a little in price, but is still expensive compared to DDR4. For a computer of this level, it is optimal to install two strips of 16 GB each. You should not chase the frequency. The overpayment will be more noticeable than the increase in productivity. We are looking at models with frequencies of 4800-5200 MHz.
The video card for such a PC should be of the appropriate level. NVIDIA RTX 3080 and Radeon RX 6900 XT are sold at similar prices. Ray tracing, DLSS is an absolute plus. But on the Radeon side, there is a larger amount of video memory. If the user plans to work in professional programs, then definitely NVIDIA. It will show several times the best result. Both options are relevant for games.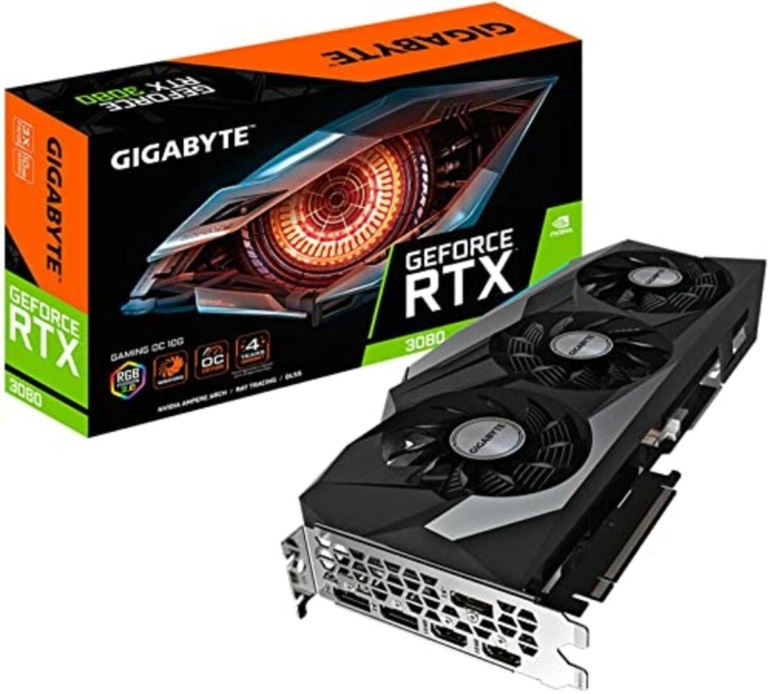 As a drive, we install an inexpensive SSD with a volume of 2 TB. A speed of 1500-2000 Mb/s is quite enough. We choose M 2 NVMe PCI – E 3.0 format models.
All these accessories can be inserted into the Midi/Mini Tower case. We choose according to our taste. We pay attention to the limitations of installing video cards in length and CPU cooling in height. A gold standard 750 W PSU will handle it easily. The modular model is a priority, but those who want to save can look at simpler options.
Cooling these processors is not easy. They consume a lot of energy. It is not worth saving on cooling. It is quite expensive to put dropsy. You need to look for good towers. We offer a good option at a minimal price. This tower is quite cheap, but dissipates up to 260 watts. Two 120 mm fans, 6 heat pipes and a weight of one and a half kilograms. A product from the "top value for money" category. But you will have to take care of the adapters for AM5/LGA1700 yourself.
The "Progressive" PC configuration for December 2022 will cost the buyer $1,995 if you choose the Intel platform. If you prefer AMD Ryzen, you will have to spend $2,000 on such an assembly. The difference is no more than an error.
Computer "Full Mince" from 5950 to 6150 dollars
This month, we will return to the category of the most expensive PC configurations "Full Mince". New powerful processors and motherboards for them have been released. And most importantly, gamers saw the capabilities of the flagship video card NVIDIA ADA RTX 4090.
PC "Full Mince"
USD $
Processor
Intel Core i9-13900KF
800
AMD Ryzen 9 7950X
650
Motherboard
Premium Intel Z790/Z690
675
Premium AMD X670
625
RAM
64GB (4x16GB) DDR5 6000 MHz
475
Video card
NVIDIA RTX 4090 24 Gb
2750
Accumulator
SSD M2 Nvme PCI-E 4.0 2 Tb
275
Accumulator 2
SSD M2 Nvme PCI-E 4.0 2 Tb
275
Body and PSU
Midi Tower ATX, 1000W, Gold
600
Cooling
Liquid Cooling 3x120mm
300
All Intel PC
6150
All PC AMD
5950
We put the most powerful processor in the heart of the assembly. The Intel Core i9-13900KF significantly improved the results of its Alder Lake predecessor. You can choose a version with the KF index (without a built-in video core). CPU performance will not be affected.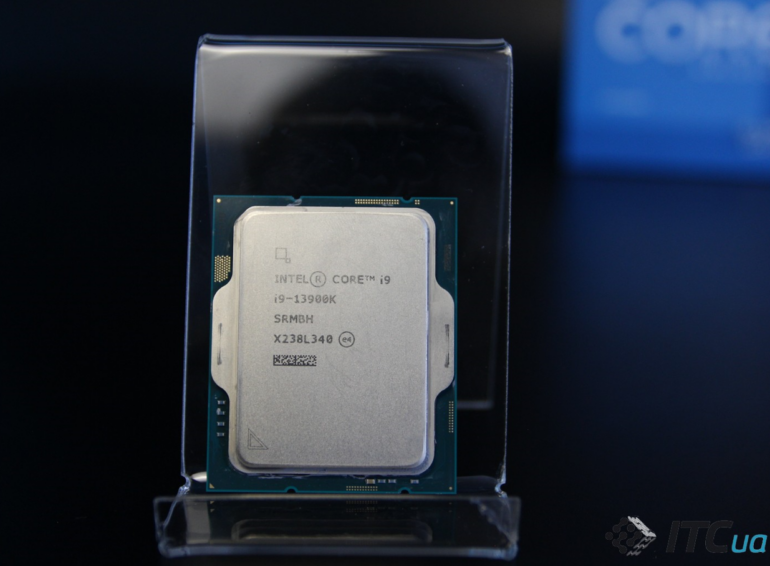 From AMD, the competitor in this release will be the new Ryzen 9 7950X. The new generation of CPUs from AMD has proven itself well and is a good competitor to Intel's new products. The comparison of these processors will be as close as possible in terms of computing power. The option from AMD is somewhat cheaper.
For stable operation of the entire system of elite PCs, we look at the top Z790 chipset motherboards. Note that the Intel Core i9-13900K feels great on Z690 motherboards as well. We are considering configurations with a powerful power supply. The processor is quite "hungry" in terms of power consumption.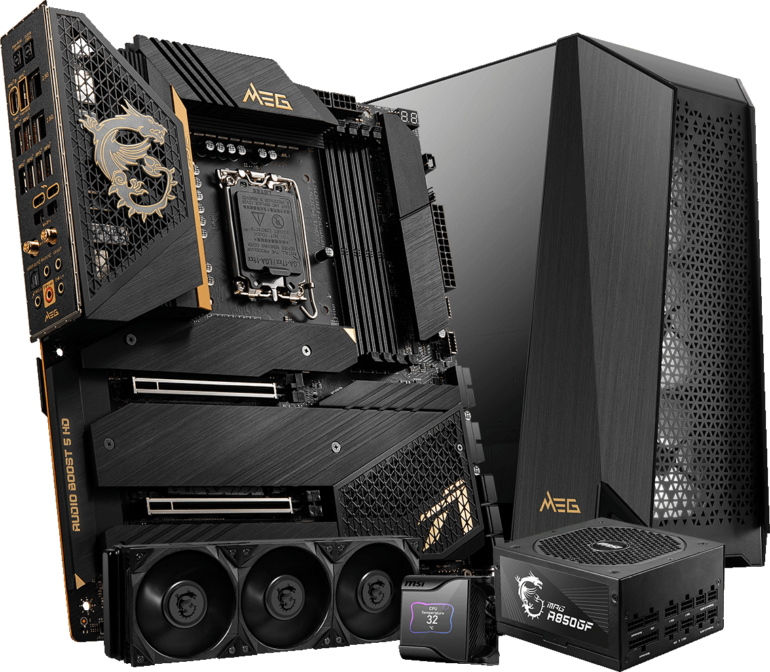 For AMD assembly, we also choose an elite X670 chipset motherboard. It's a top-of-the-line PC base that gives plenty of upgrade room for the future. We hope that the AM5 will be as long-lived as its predecessor, the AM4.
We use fast DDR5 RAM. The frequency of 6000MHz will be a good addition for both systems. We do not exclude the possibility of acceleration. We take four modules of 16GB each. 64 GB for "Full Mince" is exactly what is needed.
Radeon RX 7900XTX video cards have not yet reached store shelves. Therefore, NVIDIA RTX 4090 is added to the flagship assembly without alternatives. The video card has doubled the performance compared to previous flagships.
This is definitely the best that a computer gamer can get. She shows herself very well in professional programs. An excellent tool for developing games, virtualizing processes, training neural networks, rendering 3D graphics, etc. Read more about the MSI RTX 4090 Suprim X graphics card in our editorial review.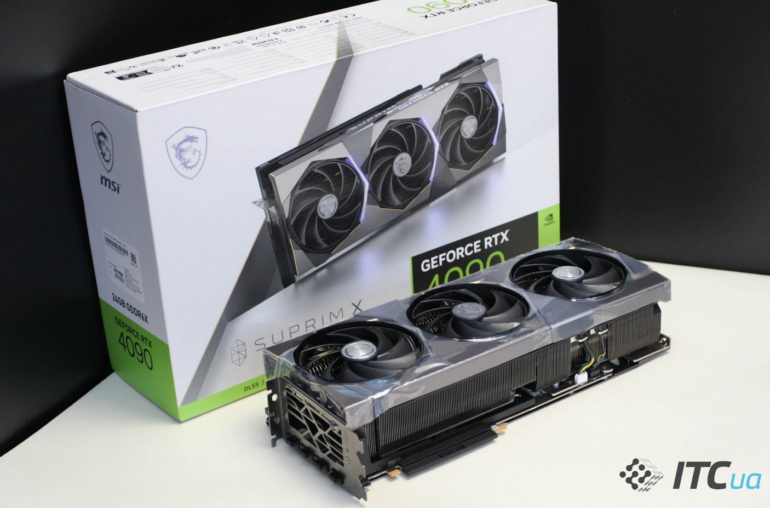 M2 PCI-E 4.0 with high reading speed will serve as a drive. We choose a model from a proven manufacturer. Two SSDs of 2000 GB each will be enough to store the system, games, programs, personal files, and additional media content. This volume will satisfy the needs of demanding gamers or professional content makers.
We will store all this elite set of components in a beautiful case. A spacious Full/Midi Tower with a classic design is suitable. For such warm processors, it is important that the case is equipped with a well-thought-out ventilation system.
We also add here a 1000W power supply of the 80 Plus standard. For the RTX 4090, a 650-750 W PSU is quite enough, as the ITC editors have confirmed from their own experience. But the "Full Mince" assembly always includes a selection of parts "with a margin", so we take the top kilowatt unit.
Water cooling for such CPUs is a mandatory attribute. A classic three-section "water bottle" will be enough. Relatively quiet fan operation and good temperature indicators are ensured. This model of liquid cooling is suitable for any modern CPU. And it is fully compatible with AM5/LGA1700.
As of December 2022, the "Full Stuff" PC configuration will cost the buyer $6,150, provided he chooses an Intel Core i9-13900KF build. Those who prefer the AMD Ryzen 9 7950X will have to shell out $5,950 for such an ultimate system.