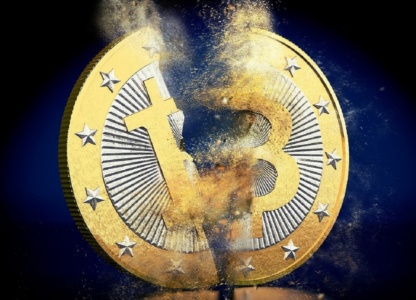 In a blog post titled "Bitcoin's Last Stand," ECB CEO Ulrich Bindseil and analyst Jürgen Schaff noted that to bitcoin supporters, the apparent stabilization of its price this week appears to "signal a respite on the path to new highs."
"However, it is more likely that this is an artificially induced last gasp before becoming irrelevant – and this could have been predicted even before FTX went bankrupt and the price of Bitcoin fell well below $16,000," the article says.
Bindseil and Schaff stated that Bitcoin is not suitable for investment and cannot be a convenient means of payment:
"Bitcoin's conceptual design and technological flaws make it a dubious means of payment: real-world transactions are cumbersome, slow and expensive. Bitcoin has never been used to any significant extent for legal transactions in the real world."

"Bitcoin is not a good investment. It does not generate cash flow (like real estate) or dividends (like stocks), cannot be put to productive use (like commodities) or provide social benefits (like gold). Thus, the market valuation of Bitcoin is based solely on speculation."
Analysts say FTX's insolvency is likely to accelerate measures to regulate digital currencies. An EU law called Markets in Crypto Assets, or MiCA, is expected to harmonize the regulation of digital assets across the union. At the same time, Bindseil and Schaff said it is important not to take regulation as a sign of approval.
"The belief that the way for new technologies must be cleared at any cost stubbornly persists."

"Firstly, these technologies have limited value for society – no matter how great the expectations are for the future. Secondly, the use of a promising technology is not a sufficient condition for the added value of the product based on it."
Experts have expressed concern about Bitcoin's environmental impact and praised Ethereum for addressing the issue.
Learn important technologies for a tester at a convenient time, and get $1300 after a year of work
REGISTER!
"This inefficiency of the system is not a deficiency, but a feature. This is one of the features that guarantees the integrity of the decentralized system."
Bitcoin surpassed the $17,000 mark on Wednesday, marking a two-week high for the world's largest digital currency. It struggled to hold that level, falling slightly to $16,875. Vijay Aiyar, vice president of corporate and international development at crypto exchange Luno, warned that the rebound was likely just a bear market rally and would not be sustainable.
It is not the first time that the ECB has expressed doubts about digital currencies. ECB President Christine Lagarde said in May that, in her opinion, cryptocurrencies are "worthless." Her comments came amid a scandal in the industry – the multibillion-dollar collapse of the so-called terraUSD stablecoin.
Sources: ECB, CNBC