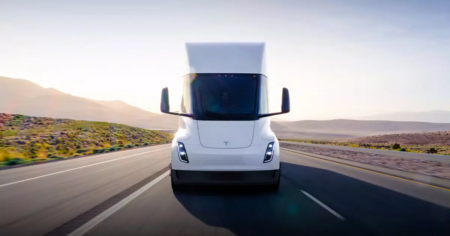 The Tesla Semi was first announced in 2017. Its production was supposed to start in two years, but was delayed due to the COVID-19 pandemic and a global shortage of spare parts. PepsiCo representatives, who reserved 100 Semis almost immediately, eagerly awaited the first batch of trucks, but the cars did not reach them until 5 years after the announcement.
The Semi is equipped with four independent electric motors on the rear axles and can accelerate from 0 to 96.56 km/h. in 20 seconds and has a battery range of up to 800 km. Prices start at $150,000, and since the announcement, Tesla has received several large orders from companies such as Walmart and FedEx.
The greatest driver experience: max road visibility, space to stand up, 2x 15-inch touch screens, wireless phone charging & more pic.twitter.com/ktrh602Krd

— Tesla (@Tesla) December 2, 2022
During the presentation, Elon Musk, standing on stage between four Tesla Semis (two of which had Pepsi and Frito Lay logos), said very little about the need to reduce carbon dioxide emissions and moved on to talking about trucks.
Course
Frontend development
Earn from $1,800 in two years and learn in your spare time
REGISTER!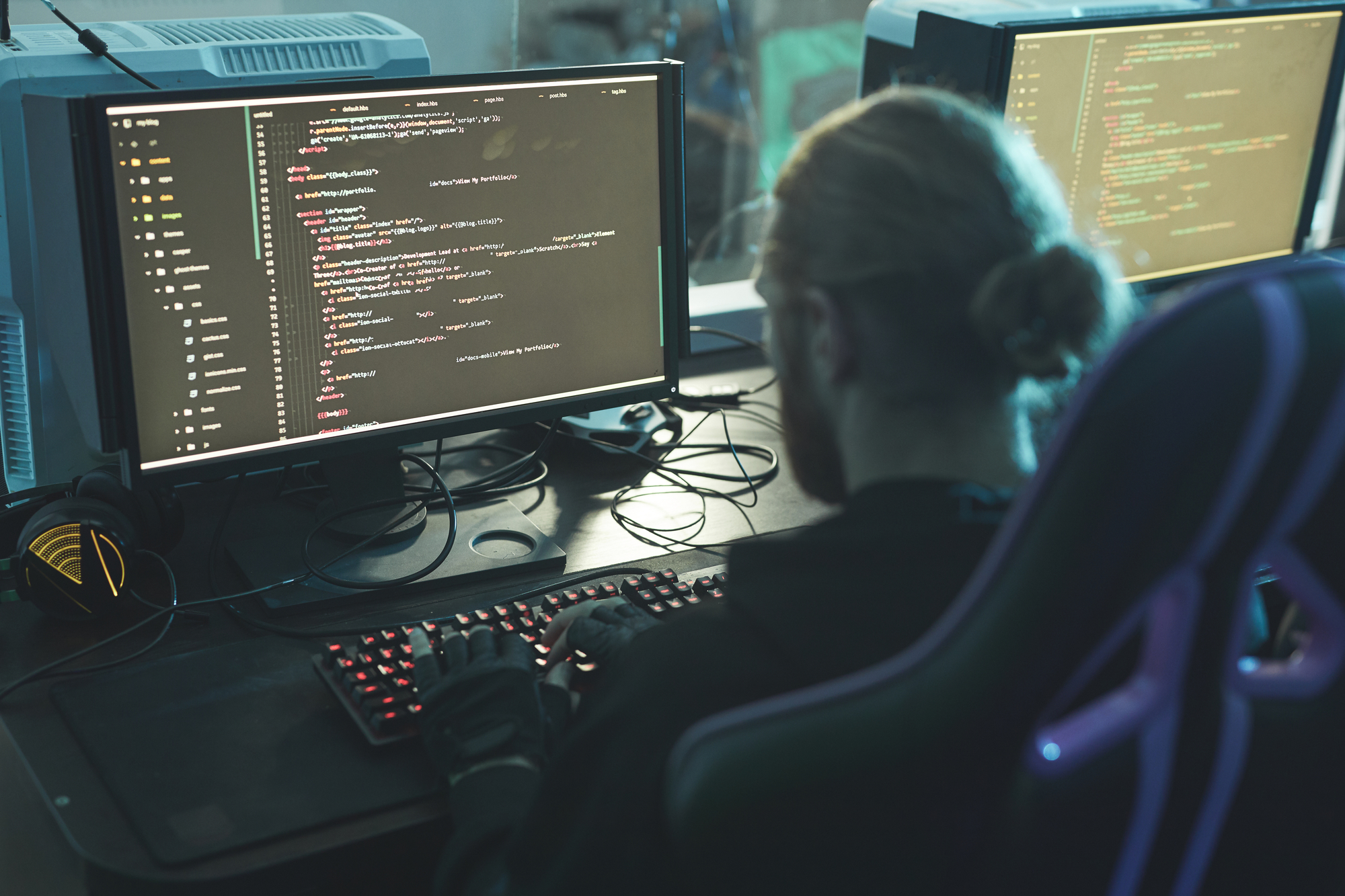 "This thing looks like it came from the future," Elon Musk said on stage at the event and later called the Semi a "beast."
The truck will feature a new 1,000-volt drivetrain architecture that Musk says will be factored into Tesla's future product development, along with traction control, regenerative braking for battery efficiency, and an automatic clutch for smooth highway driving.
Semi has a three-motor system & carbon-sleeved rotors just like Plaid. 1 unit for efficiency, 2 acceleration units for torque pic.twitter.com/MDn4cj0jzO

— Tesla (@Tesla) December 2, 2022
"This is a radical change in technology in everything," Musk said.
Over the weekend, one of Tesla's Class 8 battery-powered trucks completed a 800-kilometer trip fully loaded (over 30 tons of cargo). The car was traveling from the Tesla factory in Fremont to San Diego in southern California. At the event, Musk clarified that the trip was made without the need to recharge the battery.
Tesla team just completed 500 mile drive with Tesla Semi weighing in at 81,000 lbs!

– Elon Musk (@elonmusk) November 27, 2022
Completed at highway speed, without way adjustment & over 4,000 ft elevation pic.twitter.com/9MB0ejk2o6

— Tesla (@Tesla) December 2, 2022
Here's a timelapse of the Tesla Semi's journey:
Tesla is positioning the Semi as the future of trucking. But when the company tried to start its own production, other freight carriers had already started using electric vehicles. Major equipment manufacturers such as Daimler, Volvo, Peterbilt and BYD are working on their own electric trucks. The Tesla Semi, just delivered, was the final piece of a $30.8 million project funded in part by the California Air Resources Board, according to Bloomberg. Even Nikola Motors, which has been battling fraud allegations, delivered a hydrogen-powered truck before Tesla.
Still, battery electric vehicles will face serious challenges, from weight restrictions to the availability of convenient charging stations, before they can be widely adopted. For example, truck stops are largely unprepared to meet their electricity needs. Two years ago, Bill Gates said that even with major breakthroughs in battery technology, electric vehicles are simply not ready for long-distance transportation.
"Electricity works when you need to cover short distances, but we need a different solution for long-haul vehicles," Gates wrote in a blog post.
Musk responded to Gates with a rude meme:
in case u need to lose a boner fast pic.twitter.com/fcHiaXKCJi

— Elon Musk (@elonmusk) April 23, 2022
During the event, Musk also talked about charging, showing that Tesla has developed a new liquid-cooled connector capable of delivering 1 megawatt of direct current.
"This will also be used for the Cybertruck," added Musk to cheers from the audience. (Production of the Cybertruck, which has also been delayed, is expected to begin in the second half of 2023.)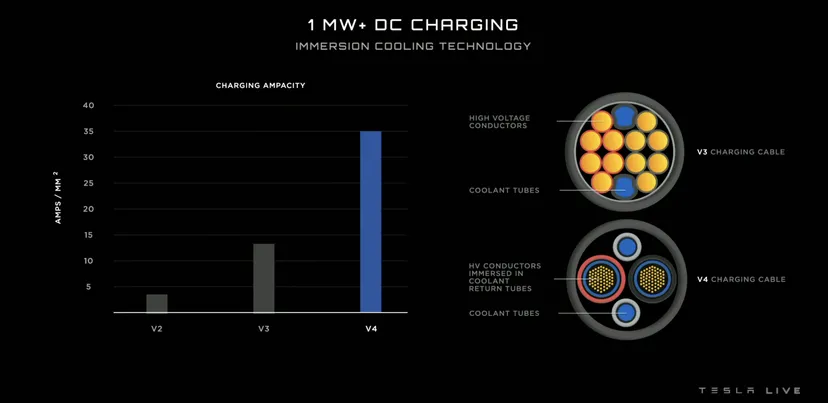 Elon also talked about the need for Tesla's chargers to work off-grid so that they can supply power during an outage.
Semi is built like a bullet, no barn wall—optimized for efficiency pic.twitter.com/VeHue9gcaE

— Tesla (@Tesla) December 2, 2022
Trucks are a key component of the second part of Musk's "Master Plan," where he promised to expand the company's vehicle lineup to "cover the major types of ground transportation," including trucks.
Tesla's current product line has been criticized as outdated compared to other automakers, which often release updated versions of past models. Musk commented on it as follows:
"What is our real mission? It is to accelerate the emergence of sustainable energy. That's why we're creating a wide range of cars that really don't make sense from a brand perspective."
Full broadcast of the Tesla Semi Delivery event on YouTube:
Source: The Verge