Technically, the Motorola Edge 30 Fusion is no different from the regular version, except for the color.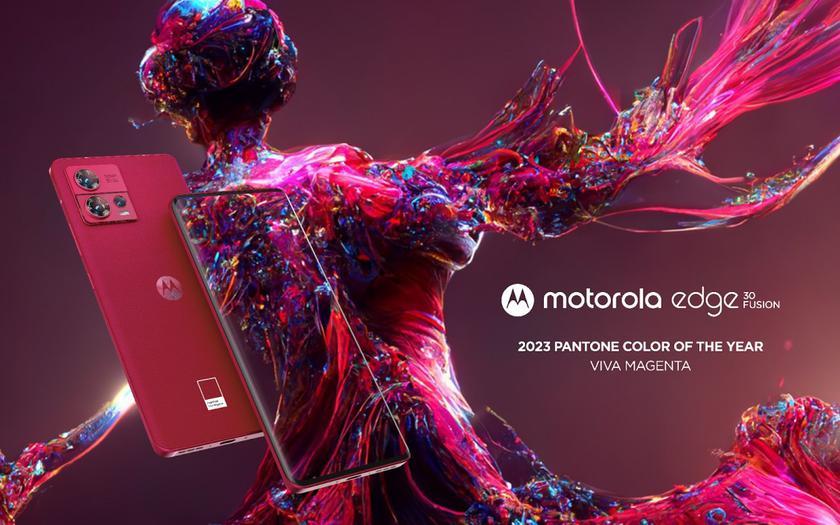 The Motorola company decided to be on trend and was the first of the major manufacturers to present the Edge 30 Fusion smartphone in the Viva Magenta shade, which the Pantone color institute named the color of 2023.
According to a Motorola press release, Pantone experts select a color each year, predicting upcoming trends. In 2023, the leagues' choice is Viva Magenta because it is a "bold and fearless, pulsating color" that "encourages experimentation and unrestricted self-expression."
Technically, the Edge 30 Fusion is no different from the regular version, that is, it offers a Snapdragon 888 Plus, a 50-megapixel main camera, 68-watt charging and a 6.55-inch OLED display with a frequency of 144 Hz.
The only thing that will change, apart from the color, is the equipment. The smartphone will be sold in a pair with the Moto Buds 600 wireless headphones. However, they are painted in a different color – Winetasting – which was chosen by Pantone to complement Viva Magenta.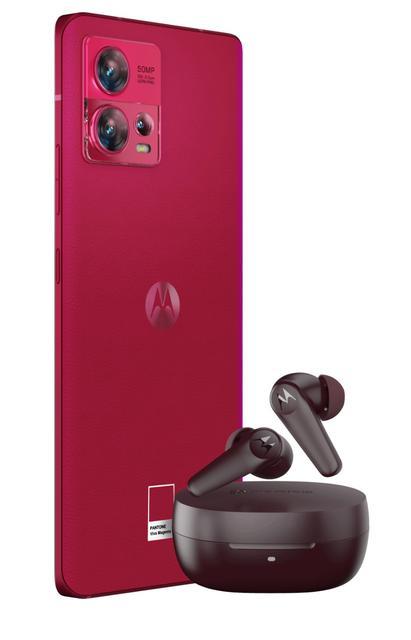 The novelty of Motorola in this color, unfortunately, will be exclusive to the US market, but at the same time, the company may well release its new flagship in the same color. The price is 800 dollars.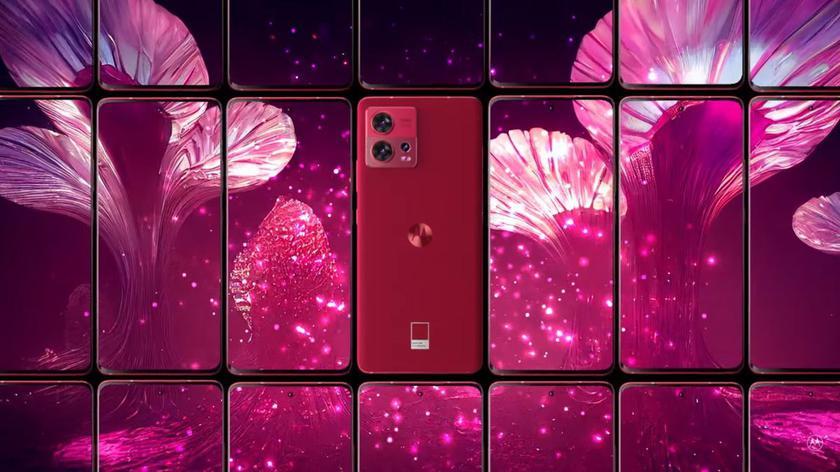 Pantone Color Institute: What's Known
Every year, starting in 2020, Pantone chooses the main color of the year, predicting upcoming trends. Experts explore various aspects of society: from movies and art to fashion and tourism. Sometimes the choice of color can also be influenced by new technologies, materials and textures.
As reported, for 2020 Pantone chose the lilac shade 17-3938 Very Peri, and for 2021 – two at once: yellow 13-0647 Illuminating and gray 17-5104 Ultimate Gray.