Four more police officers are in the hospital. Doctors are fighting for their lives.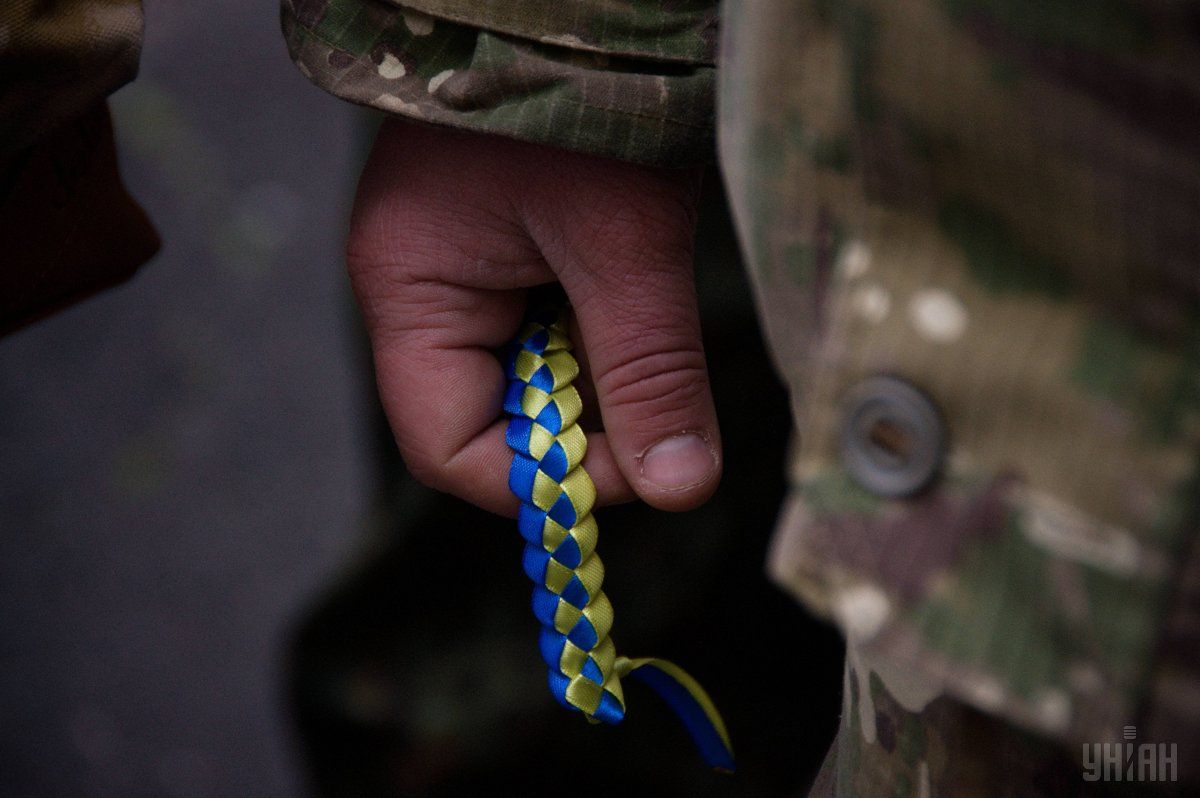 In the Kherson region, four police officers from the Cherkasy region were killed while on duty.
As reported by the National Police, four more law enforcement officers were injured, doctors are fighting for their lives.
"The head of the Main Directorate of the National Police in the Cherkasy Region, Mykhailo Kuratchenko, explosives technician Ihor Melnyk, dog trainer Serhiy Nenada, and assistant on-duty SRPP of the Uman District Police Department, Vadym Peryzhok – our colleagues are forever in the ranks," the National Police announced the names of the dead.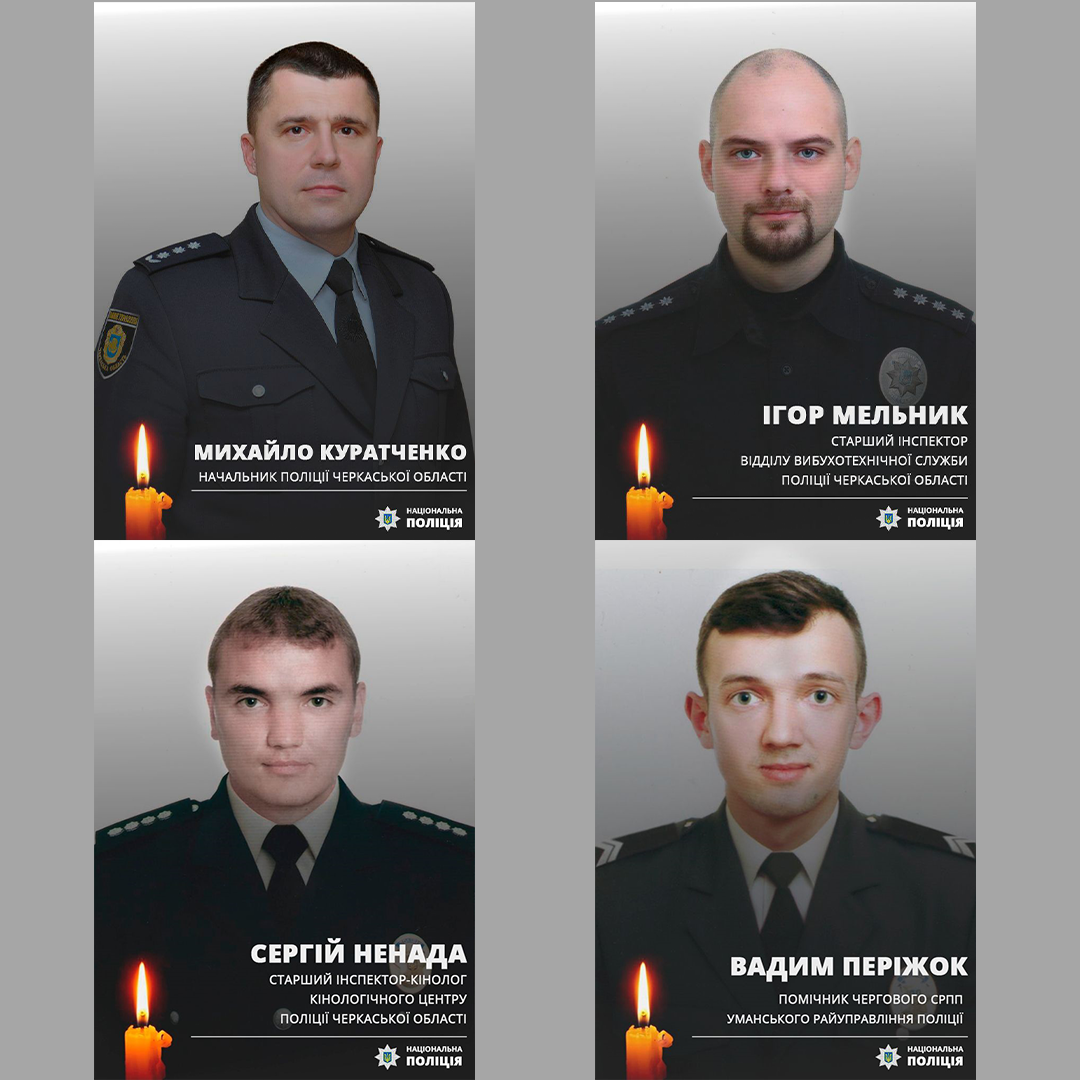 Police officers of the Cherkasy region served as part of a consolidated detachment in the Kherson region. In the de-occupied territory, they carried out stabilization measures: documented the crimes of Russian servicemen, discovered places of burial, detention and torture of people, exposed collaborators, seized weapons and ammunition, demined populated areas and enemy positions.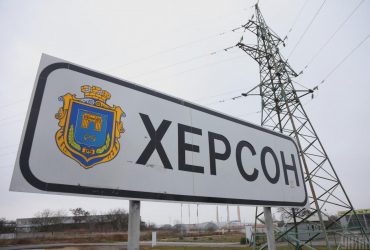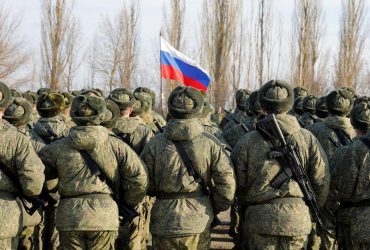 Mykhailo Kuratchenko, the head of the Main Department of the National Police of Ukraine in the Cherkasy region, was the head of the combined squad, who always went to dangerous locations together with the policemen, participated in the most difficult operations.
"Today, our colleagues went on another task to verify information from local residents about the hiding place left by the occupiers. A specialized operational group, a dog trainer and an explosives technician headed by Mykhailo Kuratchenko arrived at the place where the enemy positions used to be, near the village of Fedorivka. They removed ammunition, explosives substances and weapons for destruction. And on the way back, the policemen fell into a mine trap of the occupiers, which set off a buried landmine made of ammunition for large-caliber artillery. The guys blew themselves up on a cascade of enemy mines and ammunition. in the hospital. Doctors are fighting for the lives of four more policemen ", – the details were told in the National Police.
The liberation of Kherson from the Russian invaders
On November 11, the Ukrainian military entered Kherson, which was occupied in the first days of the full-scale war of the Russian Federation against Ukraine.
On November 13, the operational command "South" reported that 179 settlements on the right bank of the Dnieper had been deoccupied, including the cities of Kherson and Snigurivka of the Mykolaiv region. Stabilization measures are being carried out in liberated settlements, sappers are working. Also, the operational command emphasized that the occupiers mined many objects in the liberated territories.
On November 14, the President of Ukraine, Volodymyr Zelenskyi, visited Kherson, which was liberated from the Russian occupiers.