The court found the mayor guilty of an administrative offense: in addition to depriving him of the right to hold office, he ordered 6.8 thousand hryvnias. fine
The mayor of Chernihiv, Vladyslav Atroshenko, was found guilty of an administrative offense by a court decision, and was sentenced to a year's deprivation of the right to hold office and a fine of UAH 6.8 thousand.
This is reported in the Telegram of the National Agency for the Prevention of Corruption.
"On December 7, according to the NAC protocol regarding the conflict of interests of Chernihiv mayor Vladyslav Atroshenko, the Yavoriv district court of the Lviv region issued a decision that the official acted in conditions of a real conflict of interests," the NAC informs.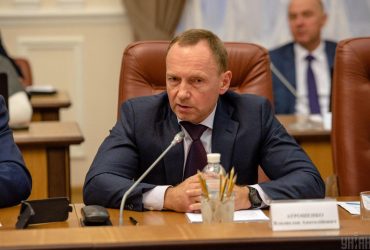 According to the agency, in August 2022, Atroshenko ordered his driver to take his wife's Tesla Model X car abroad.
"The official acted in the conditions of a conflict of interests, because the driver provides transportation services for the mayor exclusively within the framework of his official duties," – the NAC noted.
In September, the NAKC drew up a protocol on the conflict of interests of the Chernihiv mayor – violation of the requirements for the prevention and settlement of conflicts of interest.
"The court decided to find the mayor of Chernigov guilty of the administrative offense provided for in part 1 and 2 of article 172-7 of the Criminal Procedure Code and to impose a fine of 6,800 hryvnias on him. In addition, the official is now deprived of the right to hold positions related to the performance of functions for a year of the state or local self-government," the message reads.
The official resources of the Chernihiv City Council have not yet commented on the court's decision. However, in social networks, residents of the city are outraged and consider it unfair.
A scandal surrounding Atroshenko
September 5, Chernihiv City Council made public the administrative protocol, which the representatives of NAZK handed over to the mayor Vladyslav Atroshenko. It follows from the published protocol that on July 2 of this year, during a work trip to Lugano, Switzerland, Atroshenko, who was refused border crossing by border guards at the Krakovec checkpoint, instructed his driver to transport his family's Tesla Model X car abroad .