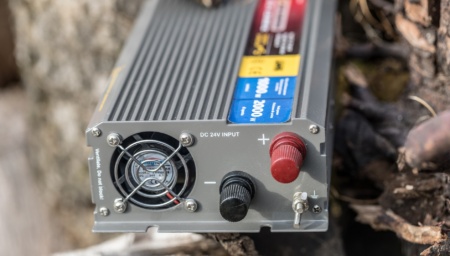 An inverter with a car battery can become a lifeline during a long power outage. Branded portable charging stations are not affordable for everyone. And it is quite possible to assemble a home version. For this, you will need a car inverter, a 12V lead-acid or gel battery (recommended traction, not starter) and a 14.4V charger.
To begin with, let's deal with the nuances that the future owner of such accessories may encounter. How to connect, why you don't need to be afraid of a modified sine wave, why use a serial connection and what is the optimal charging current?
Inverter sine wave
There are a lot of horror stories about inverter types on the Internet. Like, they are not suitable for connecting household appliances. There are two types of sine waves in total.
A normal sine wave. An expensive type of inverter that simulates the ideal conditions of a conventional electrical network. Any household appliance will work without deviations. This type of converters can be connected to almost all devices operating from 220 V voltage.
Course
BUSINESS ANALYST IN IT
Master the profession of a business analyst in IT and earn from $700 at the beginning of your career.
REGISTER!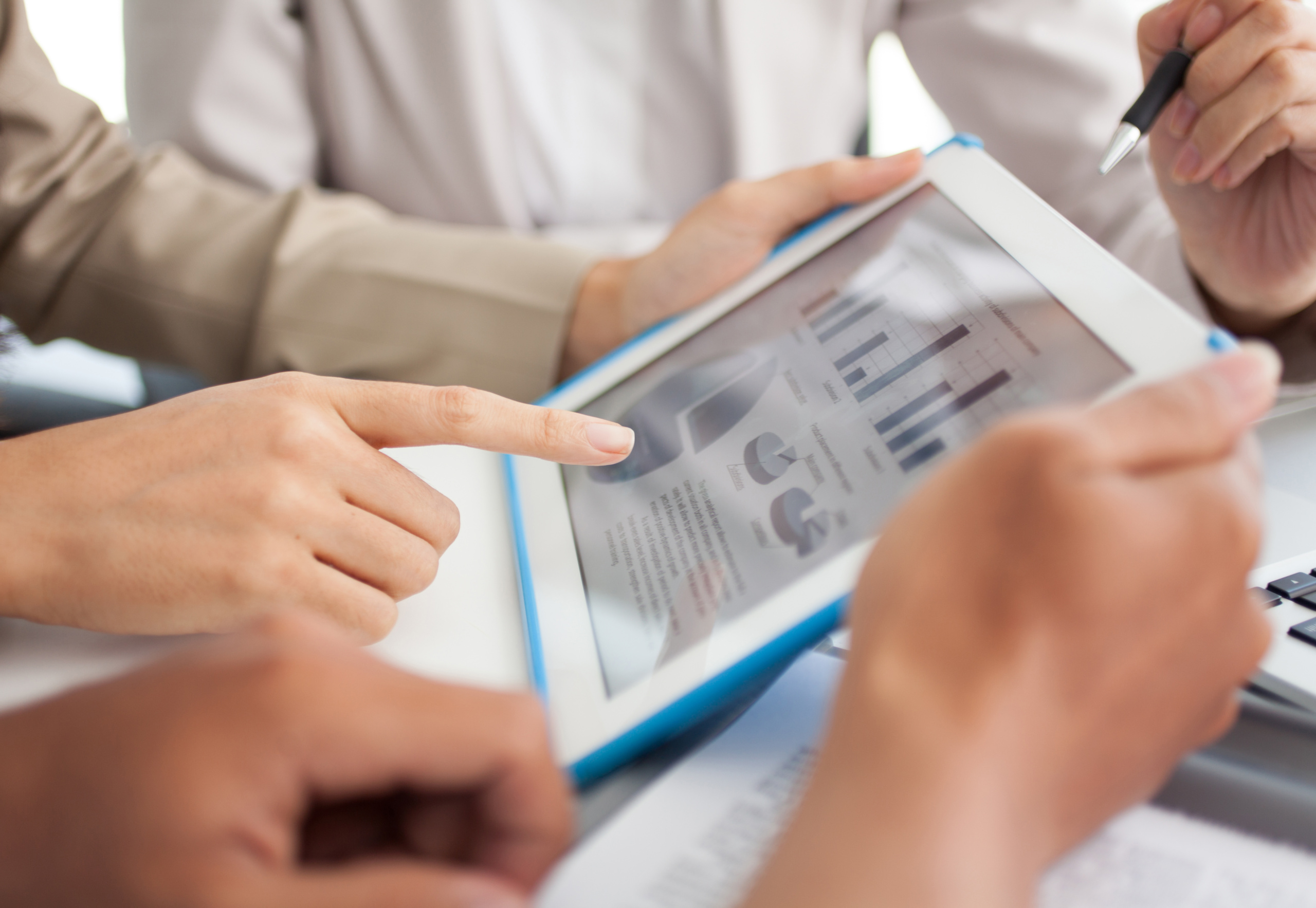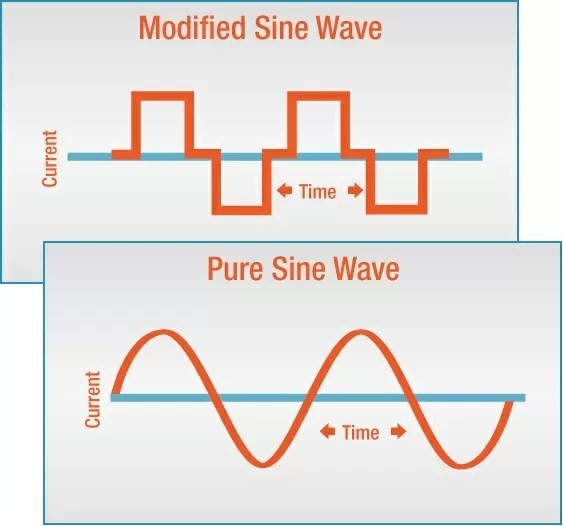 Modified sine wave. It has small deviations in voltage. These inverters are not only suitable for connecting high-precision medical and measuring devices. Ordinary household appliances can be used with this type of converters.
The procedure for turning on the equipment

For stable operation, elementary rules should be observed. Make sure the battery terminals are locked. Be sure to turn on the inverter, then the TV, refrigerator or other appliances. Some electronics/appliance manufacturers save on everything. The equipment can be very sensitive, so follow these safety tips.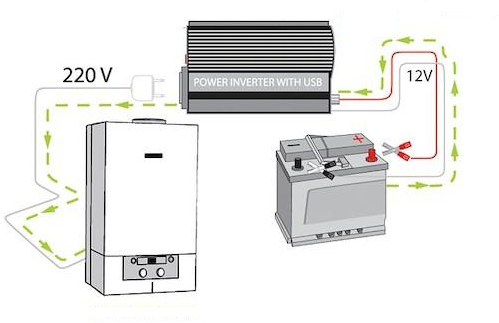 Battery charging
What to do if the battery is dead? You can replenish the energy reserve of a lead-acid battery at the expense of car chargers. They usually work with a voltage of 14.4V. Such batteries are charged for a long time.
Charging current that is too high will damage the battery. The optimal value is 5-15A. For the largest models (100+ Ah) there are more powerful starter chargers like the Vulkan CT 60.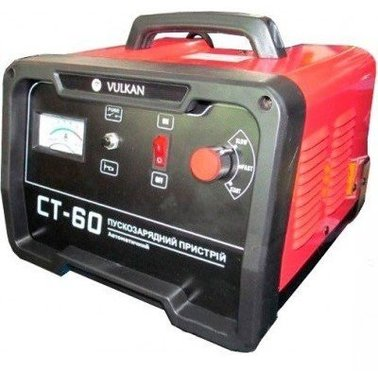 Charging the battery is very easy. The most important thing is not to confuse "+" and "-". First, we connect the terminals. We check whether they are recorded. Quality contact must be ensured. Then plug the device into the outlet. Traction and starter batteries can be charged with a car charger.
Increasing the input voltage
Some models of inverters work with a voltage of 24V or 48V. This allows to reduce energy losses. Energy conversion from 12V to 220V is not as efficient as, for example, 48>220V. But for this, the owner will need several batteries.
How to connect batteries to increase the voltage? We remember the physics lessons at the lyceum school.
Connecting the batteries in series increases the voltage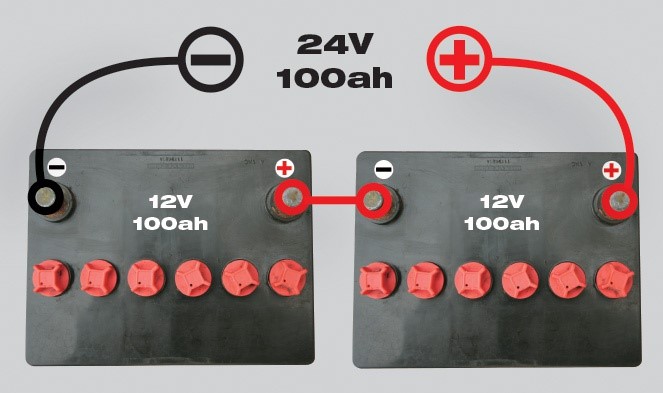 It is enough to serially connect the "+" of the first battery to the "-" of the second. Then we connect the inverter to the free terminals, i.e. "-" of the first battery and "+" of the second. So the user will get 24V. If you need 48V, then everything is similar.
Parallel connection of batteries increases the capacity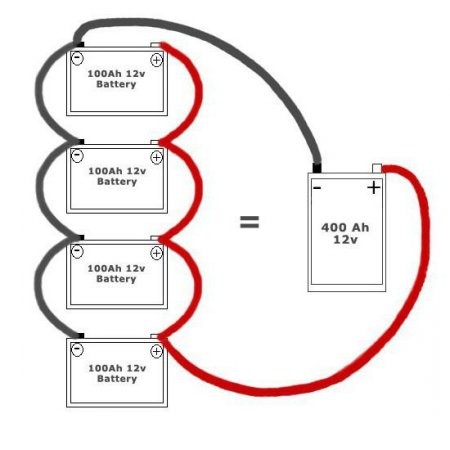 We connect terminals of the same type to each other in parallel. This will increase the capacity of the battery several times.
What inverter power to choose?
A cheap inverter up to 400-500W will suffice for recharging smartphones, laptops, power banks. It will be able to provide enough power to simultaneously charge many portable devices. It will also be able to power the lighting in the room, TV, other simple equipment, etc.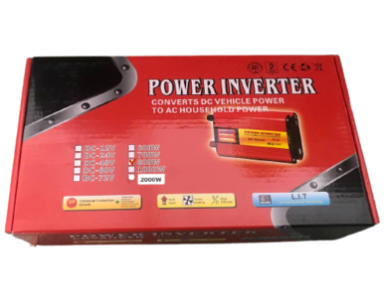 To turn on household appliances, you will have to look for a more powerful model, like the UKC 2000. When starting, some appliances consume a peak value of electricity. Therefore, we take an inverter with a margin. 1000-2000W will be enough for most.
Powerful models of several kilowatts will be able to power the entire energy system of the building. But note, such inverters cost a lot (especially in this period) and require a strong battery. It is advisable to use batteries with a series-parallel connection.
When buying car DC – AC converters, it is recommended to determine exactly which devices will be used most often. The power of the inverter must be greater than that of the connected equipment, and significantly so. The peak load of some devices can reach 200-300%.
When connecting the device, the 12 V inverter must have a good reserve of power. For example, connecting a 1900W vacuum cleaner to a 2000W inverter is not recommended. And a 400W refrigerator to a 1000W inverter is completely safe.
How to charge portable digital equipment?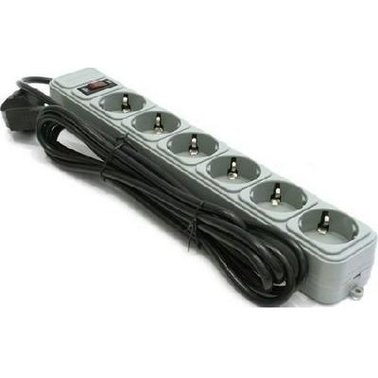 The easiest way is to connect a classic network filter. Next, we use our phone or laptop charger in the usual way. Some "portable" models are equipped with built-in USB Type A connectors.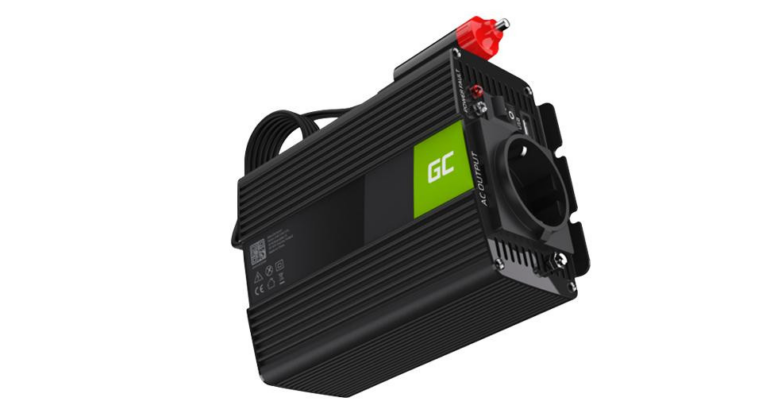 Advanced inverters have built-in USB ports. For example, DC-AC converters AMIO and Green Cell are equipped with such connectors. They are not very powerful, but for portable devices or room lighting, what is needed. In this case, energy losses will be somewhat smaller. Double conversion from DC – AC 12-220V and then AC – DC 220-5V is not so efficient.
Using a standard car battery and an inverter of this class, the user gets a power bank with an incredibly large capacity for minimal costs.
Heating system
Almost all modern heating systems depend on electricity. This leaves hundreds of thousands of homes vulnerable in the cold winter. There is gas in the pipes, but the boiler cannot work. Exceptions are autonomous gas convectors.
The need for electricity of a modern boiler is different at different stages of operation. The minimum consumption of a typical gas boiler model is 50-60 W. Such figures are typical for the operation of a circulation pump. But at the moment of ignition, the value can increase by 2-3 times, that is, up to 100-180 W. Of course, this is an approximate indicator. It is individual for each model. You should find out about this in the technical data sheet of your boiler before choosing a DC – AC converter model.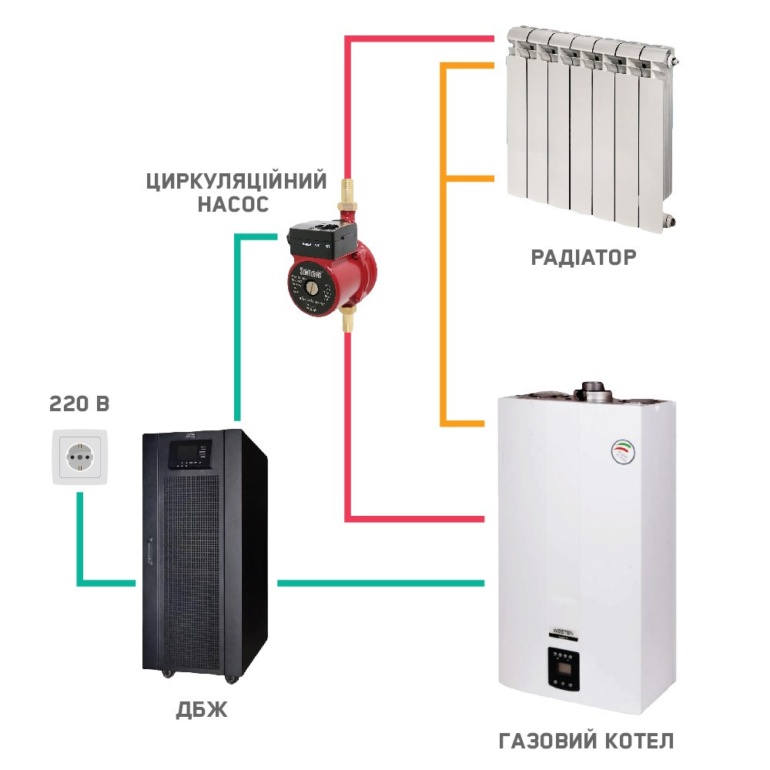 A 400-500W inverter is quite enough for such a task. Rarely will a boiler require more energy at peak load. Advanced modifications of boilers have uninterrupted power sources. In this case, only an additional high-capacity battery (for long-term operation) is required.
Autonomous lighting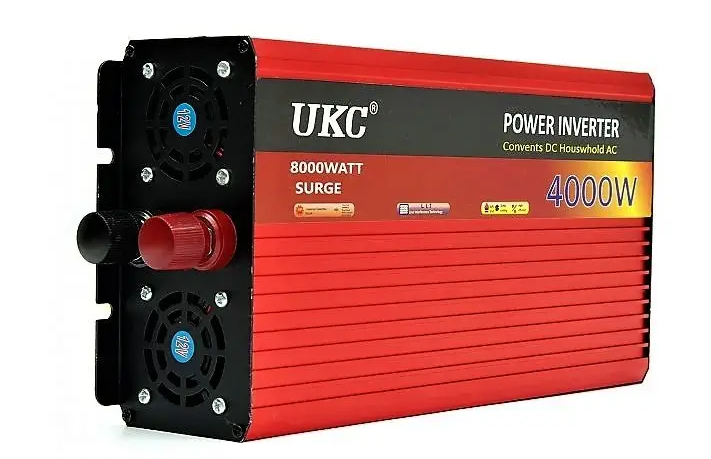 The owner of a large-capacity battery and a powerful inverter can afford to connect all these accessories to his power system. It is unlikely that you will be able to turn on all household appliances, but it will be enough for lighting and basic needs.
A conditional inverter of 2-3 kW will cope with some household appliances and all lighting units. Economical LED lamps do not consume much energy. Such a quiet generator replacement, but not cheaper at all.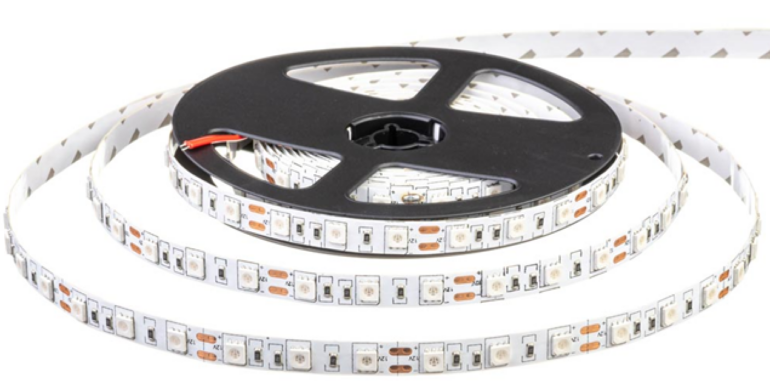 For those who are not ready for this, you can try more economical options and use:
Table lamp 220V or USB 5V;
12V LED strip (directly from the battery);
Christmas garlands to lift the mood;
Tourist lamps and lanterns, which the owner will then charge from the inverter;
Conclusions
Inverters have become a scarce product. Prices have increased significantly and you can not buy them in every city. The presence of such a device at home is already a huge convenience. If there is an opportunity to purchase a car voltage converter – do not delay. This is still the cheapest way to build a powerful power bank for portable equipment or borrow household equipment for a while.
You need to choose a DC – AC converter based on your needs and possible usage scenarios. It is always worth taking a model with a reserve of power if you plan to connect demanding household appliances. A strong traction battery will also not interfere. A car battery of the starter type will also cope with the task, but it should not be allowed to discharge too much.
Car batteries:
50 Ah 2300 hryvnias
60 Ah 2500 hryvnias
140 Ah 5900 hryvnias
Inverters:
800 W 3800 hryvnias
2000 W 8000 hryvnias