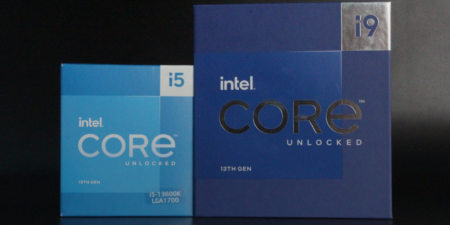 In recent years, Intel has demonstrated a significant technological leap several times in the segment of processors for desktop computers. The transition from Coffee Lake to Comet Lake greatly strengthened (added Hyper-threading) the younger CPUs of the Core i3/i5 series. Rocket Lake increased single-core performance, and the move to LGA1700 offered a new approach. Alder Lake turned out to be quite successful, and the combination of E-Cores+P-Cores fully justified itself.
Towards the end of 2022, we will introduce readers to the latest representatives of Intel Raptor Lake LGA1700 using the example of the breakthrough mid-range Intel Core i5-13600K and the flagship Intel Core i9-13900K. This generation impressed with the increase in productivity, which we will see from our own experience.
Thanks to the Asbis company, which is the leading distributor of Intel products in Ukraine, the ITC editorial office conducted detailed testing of the Raptor Lake novelties in the most common scenarios.
Project partner?


Test stand
Intel Core i9-13900K processor – 24 cores, 32 threads. A total of eight productive (up to 5.8 GHz) cores with hyperthreading and 16 energy-efficient (up to 4.3 GHz) cores. Cache – 36 MB Intel Smart Cache. Heat package – 253 W. The processor is beautifully packed in a branded box. Box cooler is missing for obvious reasons.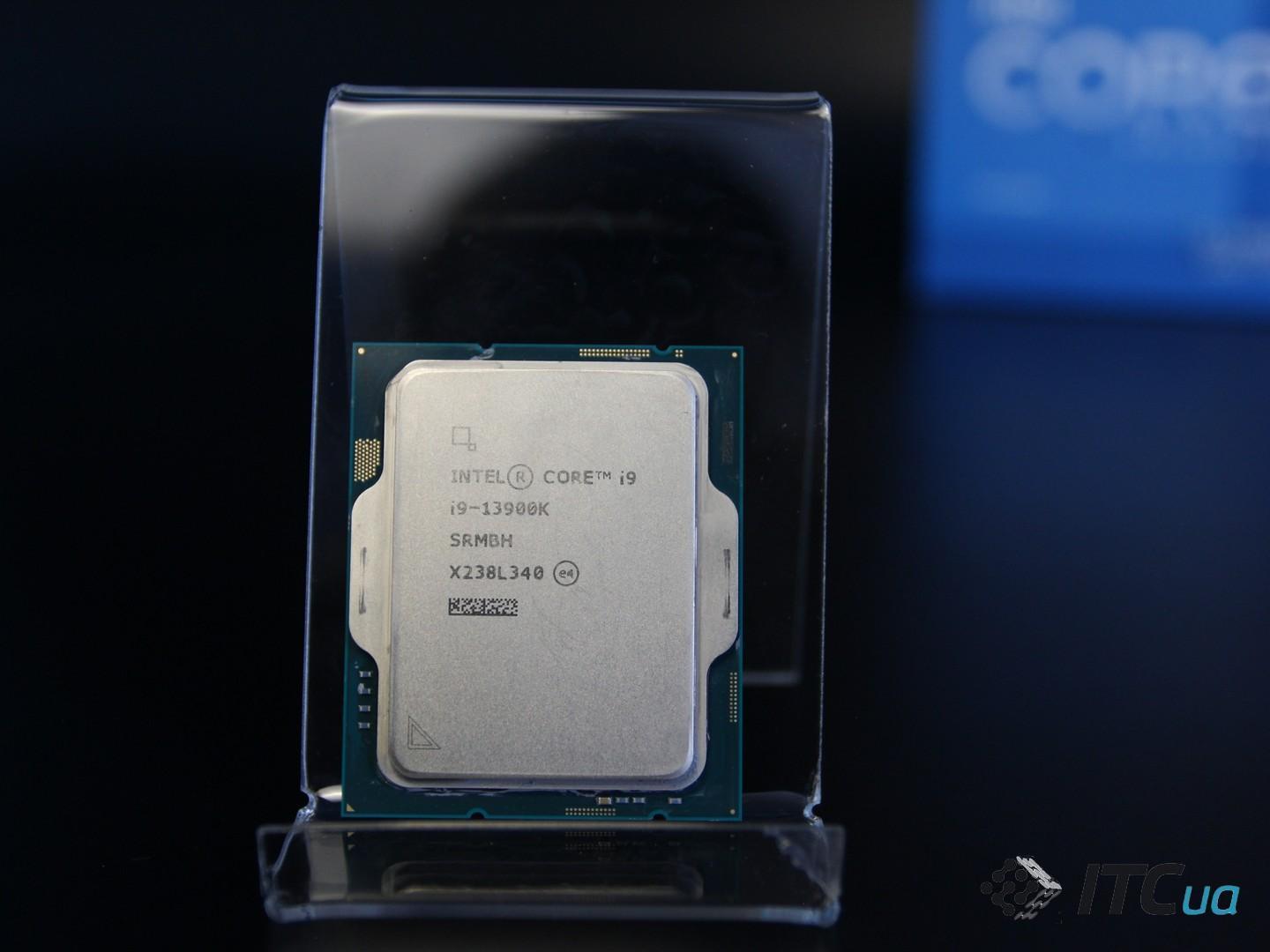 Intel Core i5-13600K processor – 14 cores, 20 threads. Amazing number of threads for a mid-range processor. Even recently, users were getting 6/6 in the Intel Core i5-9600K. The frequency of six cores P-Cores – up to 5.1 GHz, and E-Cores – 3.9 GHz. Heat package – up to 181 W. The packaging is as simple as possible. There is no box cooler.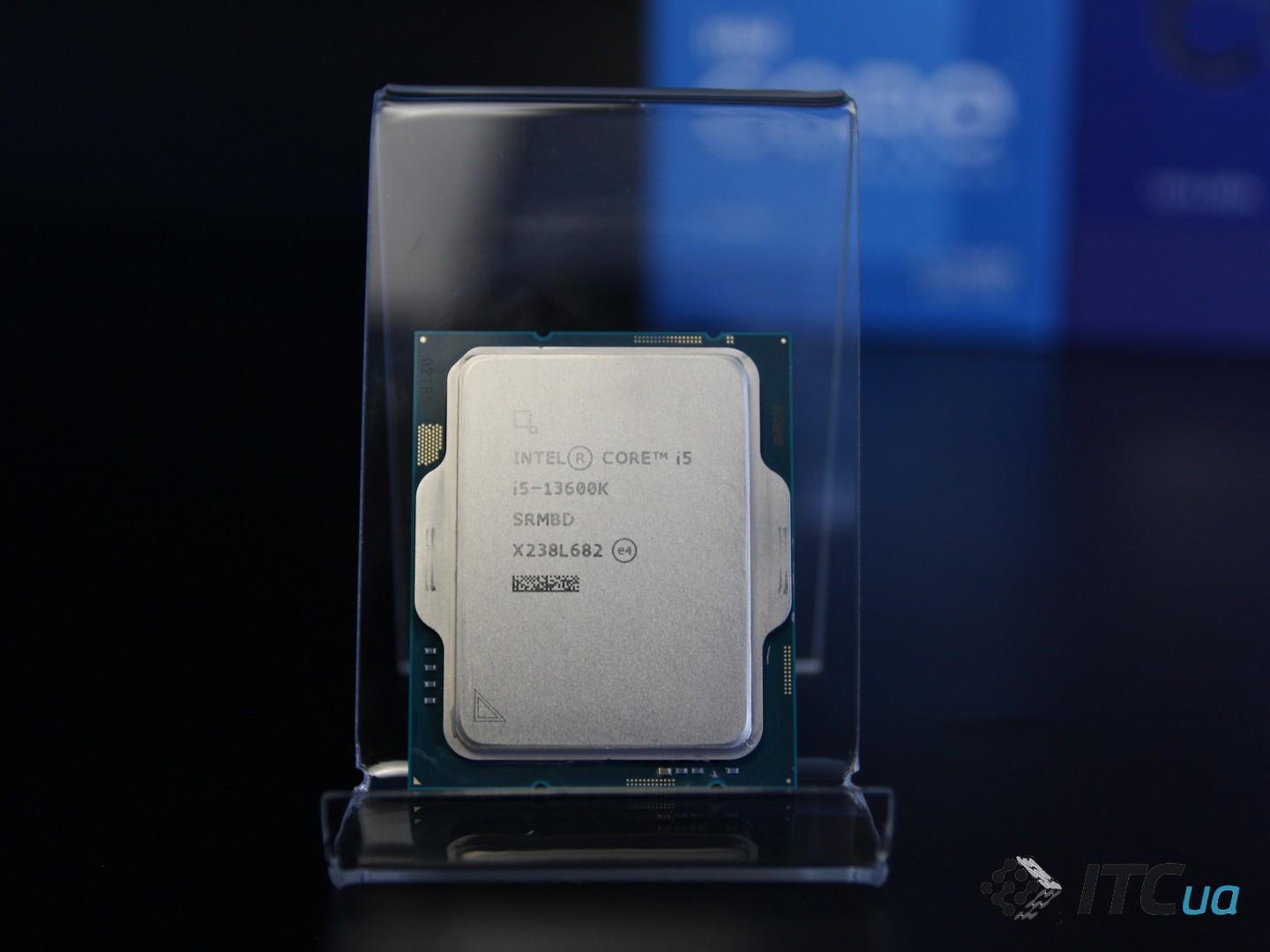 MSI MEG Z690 ACE motherboard is a flagship base for a computer. This is a board from the "full minced meat" category. Supports RAM with a frequency of up to 6666 MHz, has modern interfaces on board: 2x PCIe 5.0 x16, Wi-Fi 6E, Thunderbolt 4, dual 2.5 GB LAN, 7.1 top sound ALC4082, USB 3.2 (Gen2x2, five M. 2.
And most importantly, the MSI MEG Z690 ACE has 22 power phases (19+1+2) and 16 Pin CPU power. All this is decorated with giant radiators on the entire surface of the board. Just what you need for an Intel Core i9-13900K.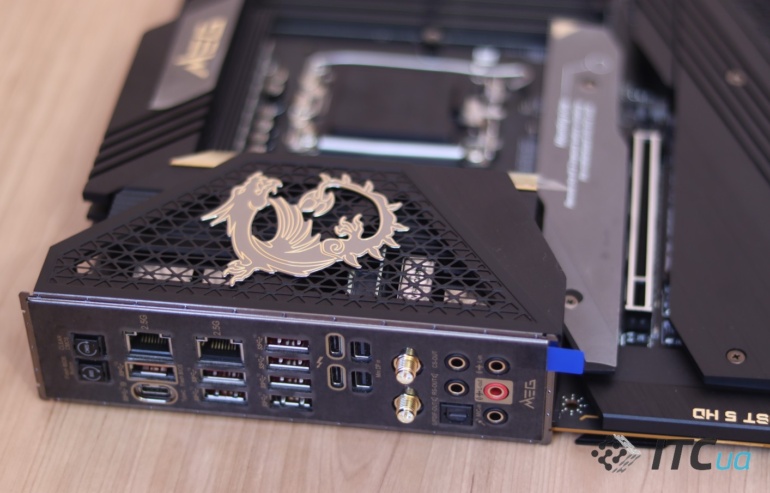 Video card MSI RTX 3070 Ti GAMING X TRIO 8G. A balanced mid-level graphics chip. On board 8GB GDDR6X high-speed video memory, good cooling with three fans and all the advantages of the series: ray tracing, DLSS.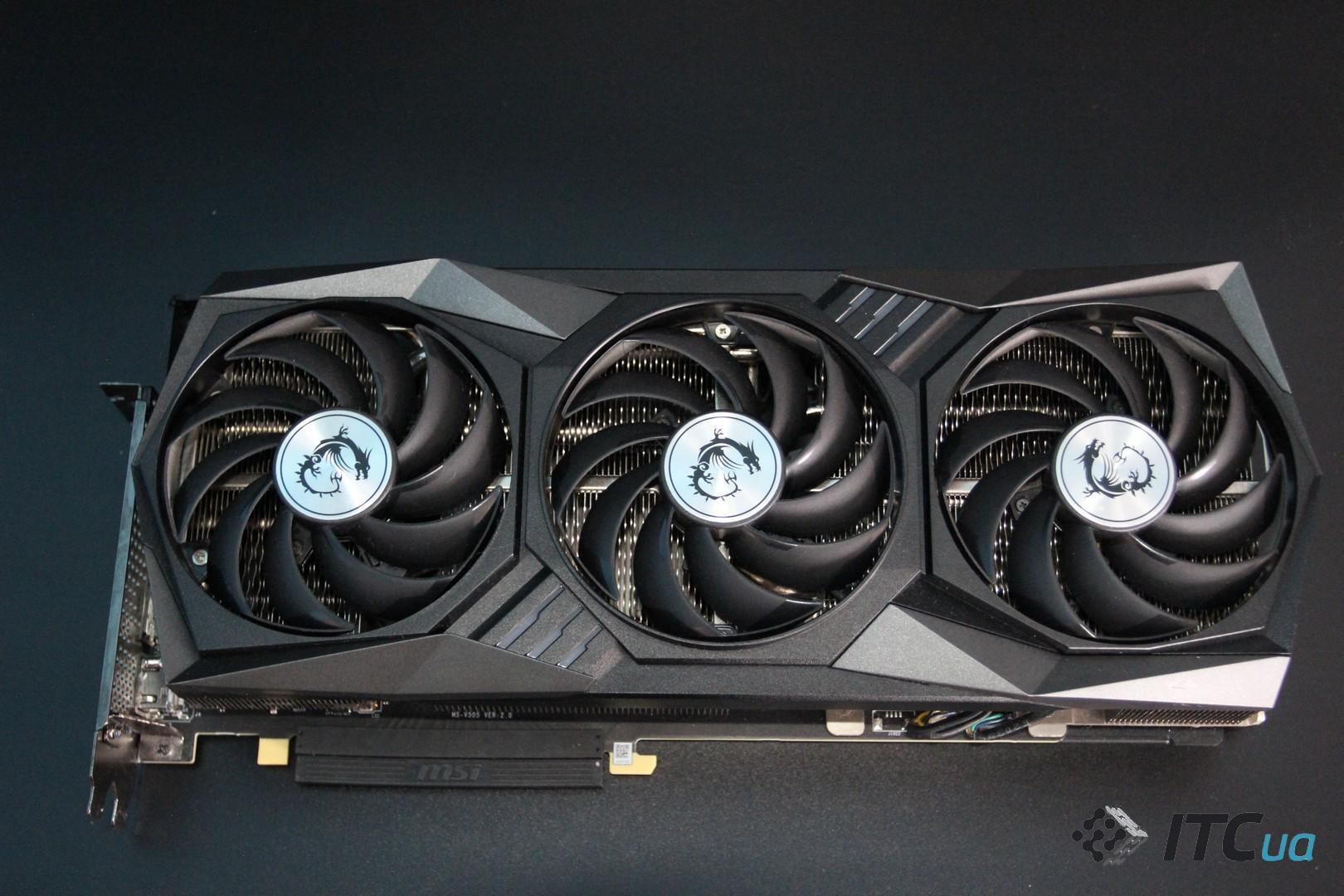 Video card MSI RTX 4080 16GB SUPRIM X. A top-of-the-line adapter of the latest generation. Support for DLLS 3.0 and Frame Generation technology, a two-fold increase compared to the previous series. MSI Suprim flagship, quiet and efficient cooling with three fans.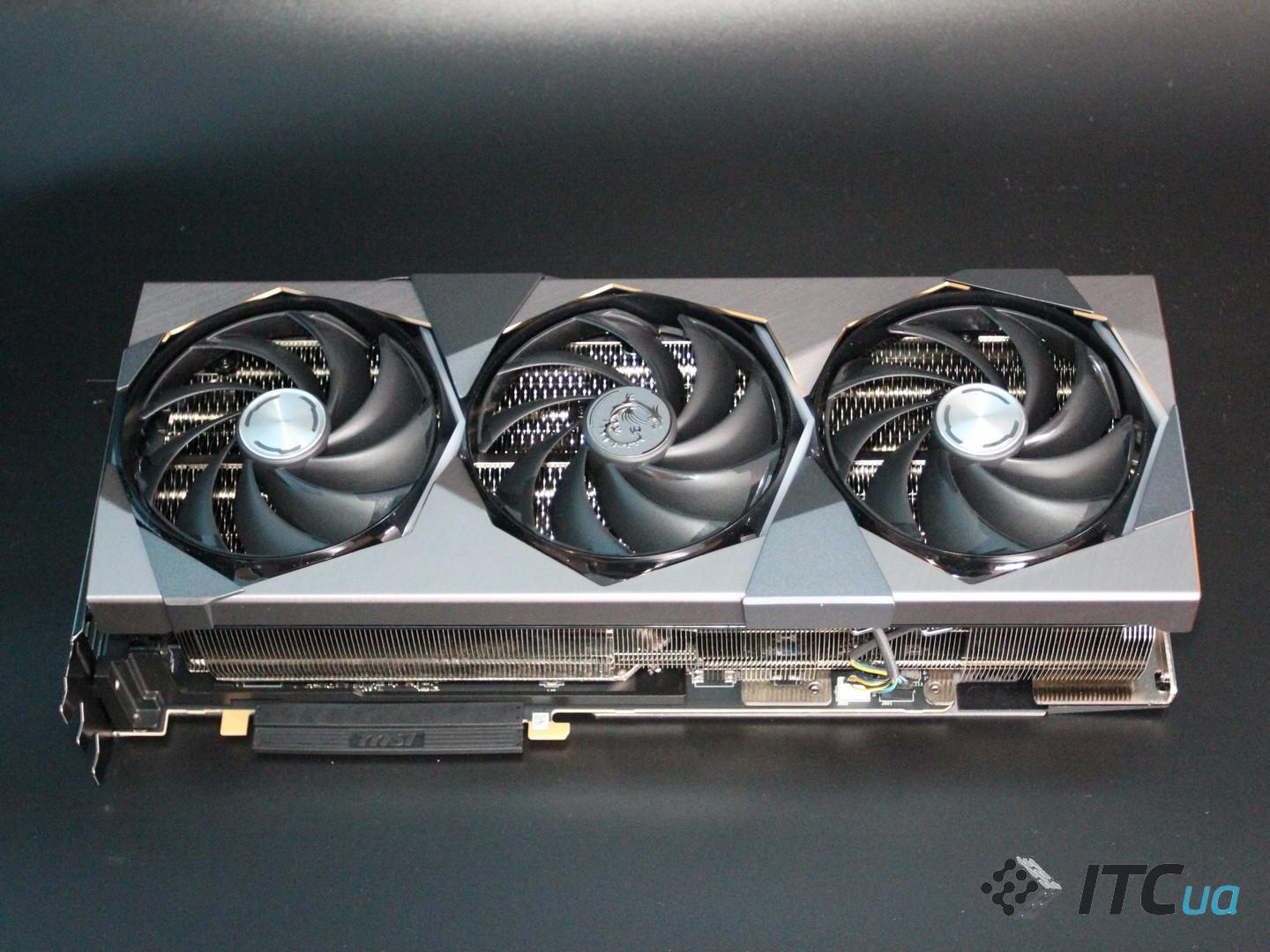 Power supply unit MSI MPG A850GF The model has a pure 850 W and is certified according to the 80 PLUS Gold standard. Support for 16 Pin CPU power supply and 4×8 Pin VGA power supply. Just what you need for top component tests.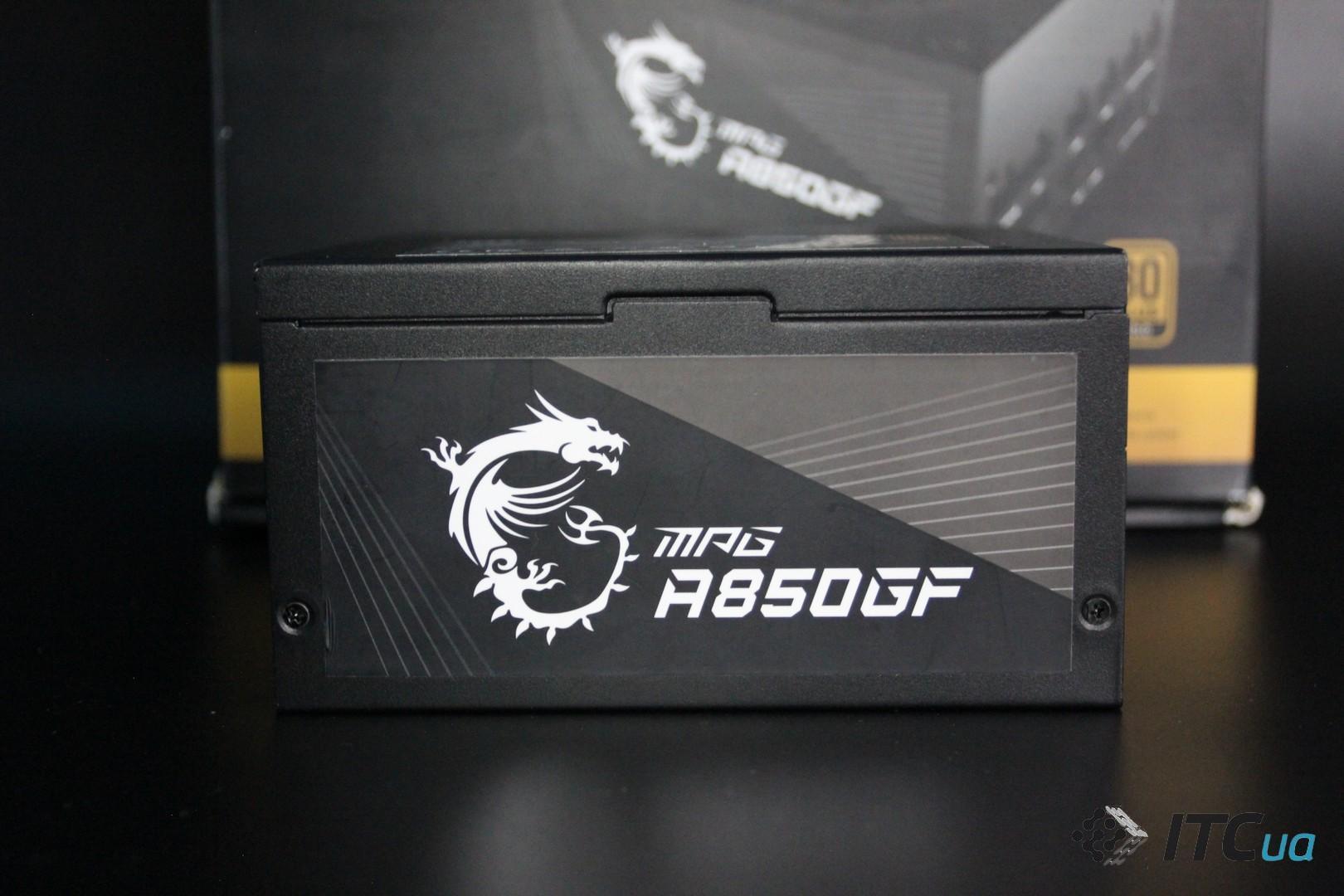 MSI MEG CORELIQUID S360 liquid cooling system. Top solution for the hottest systems. A three-section "water bottle" of this class will overcome any CPU. The kit includes a mount for LGA1700. A quiet and productive system with a built-in 2.4-inch screen, a massive radiator and an aesthetic black design.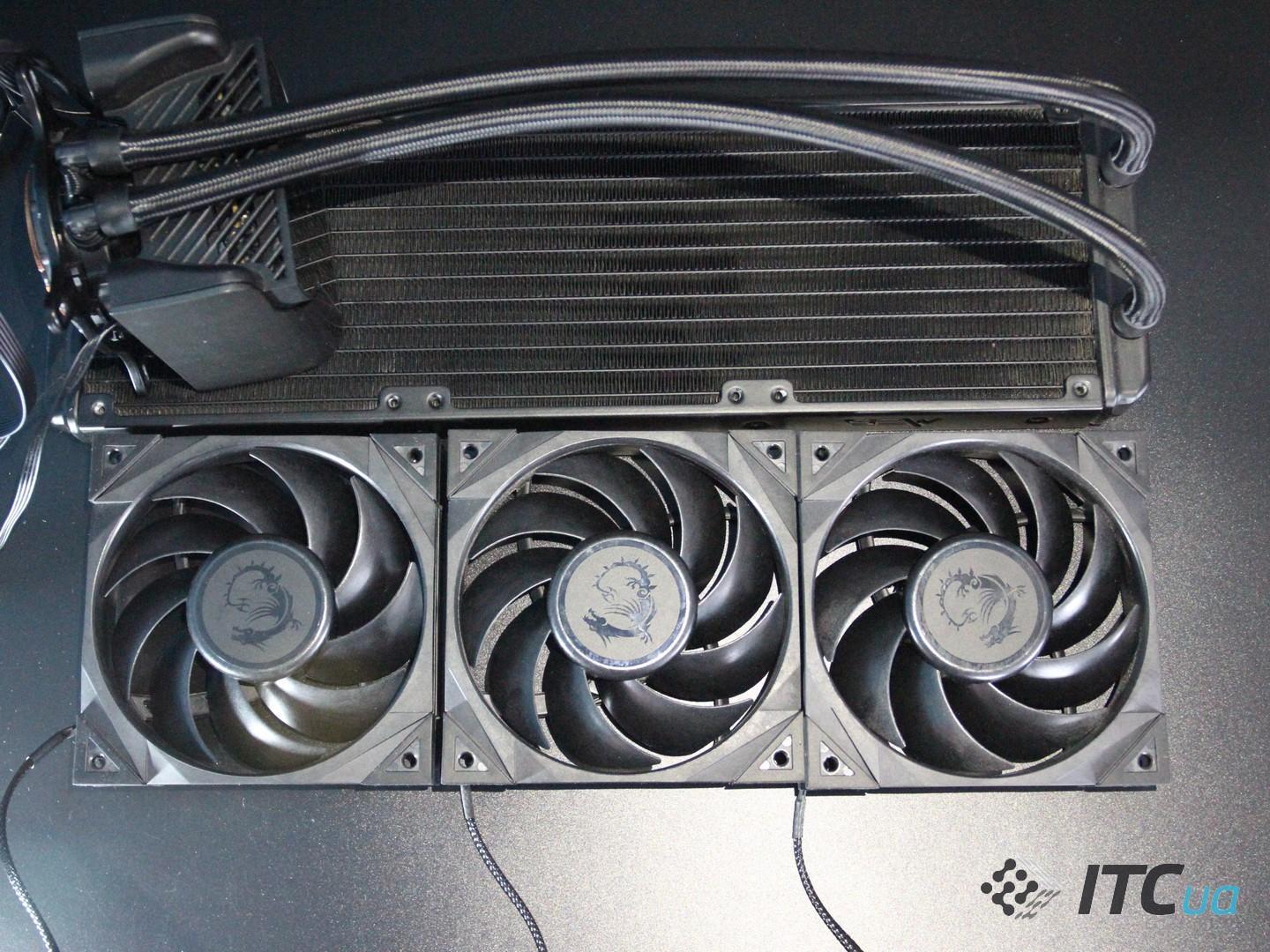 RAM 2×16 GB Kingston Fury Beast DDR5 4800 MHz.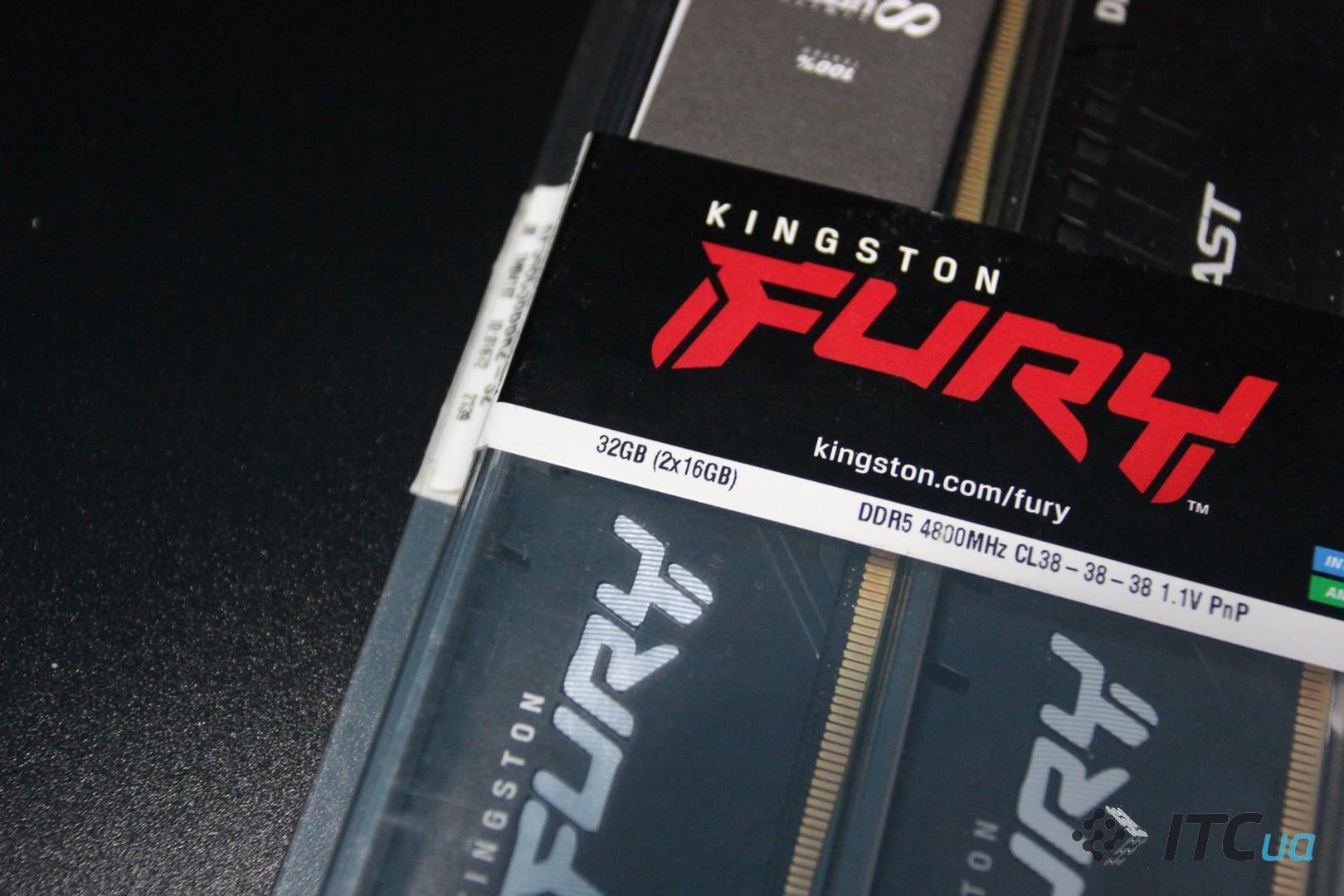 Drive 1: SSD Kingston A400 480 GB.
Drive 2: SSD Kingston A2000 1 TB.
Synthetic tests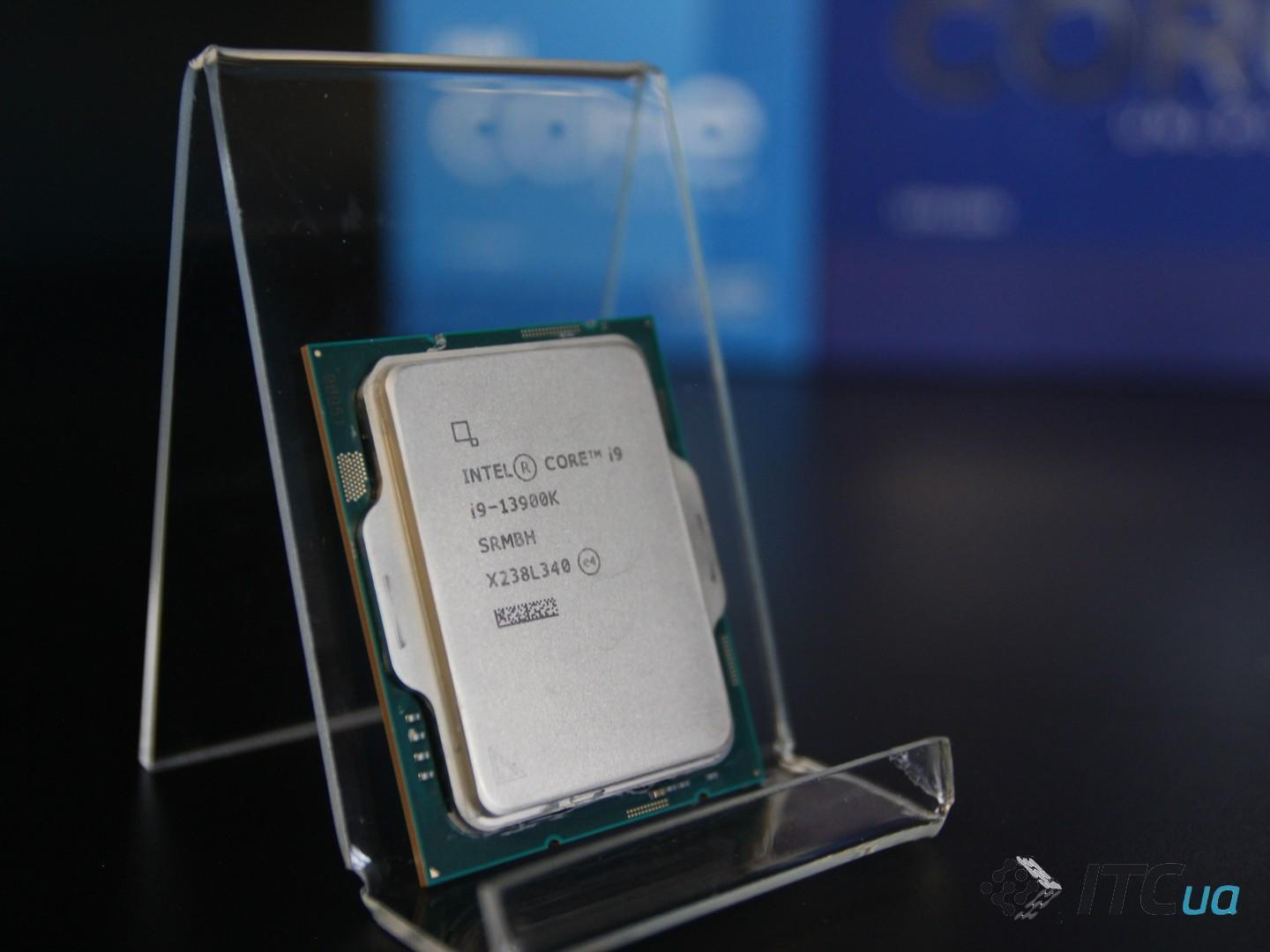 For the first time in the history of Intel, the average Core i5 can be called a solution for workstations. This is a processor that exceeded the expectations of fans and haters of the company. Now let's see this example of real benchmarks.
Geekbench 5
Let's start with Geekbench 5. A universal processor test that takes into account the memory subsystem. About 2,000 points in the single-core performance indicator and more than 16,000 in Multi-Core.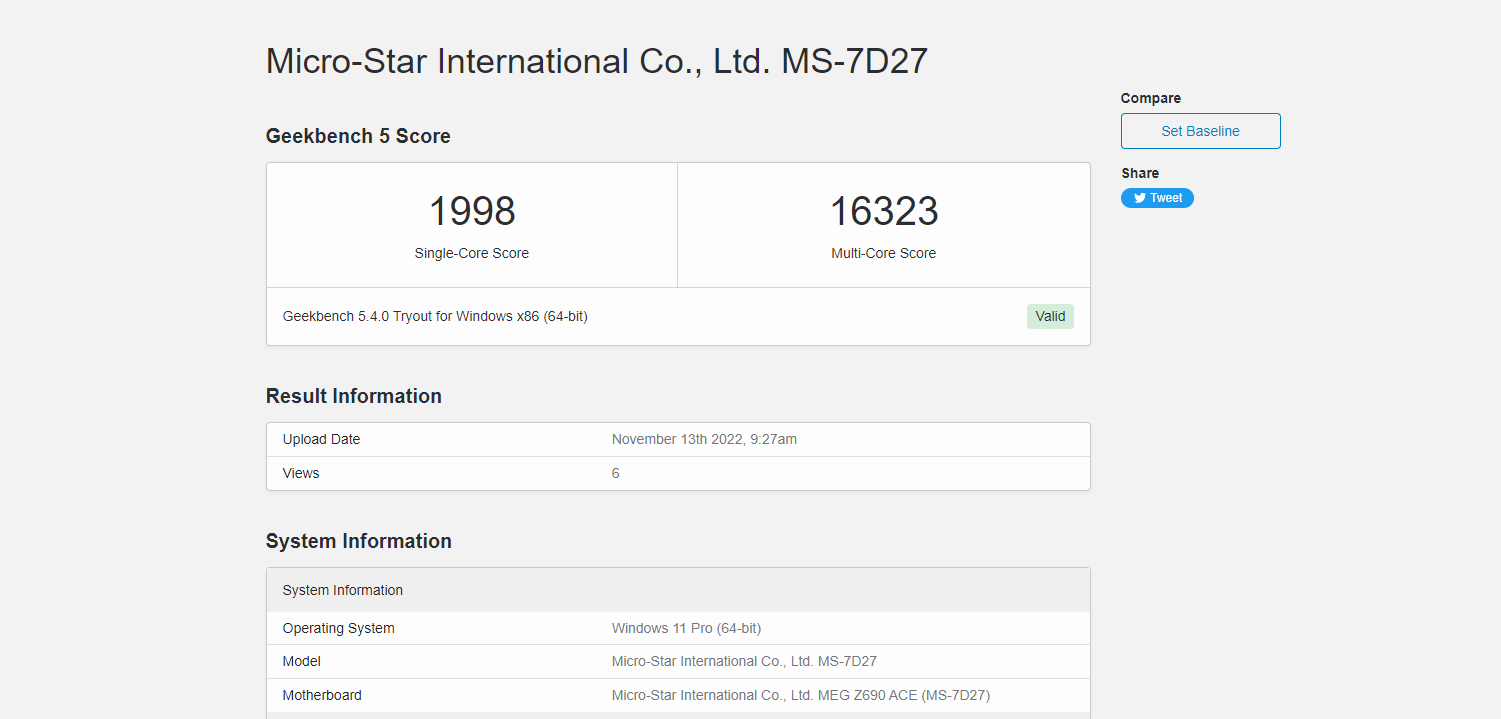 For comparison, we offer a graph of the results of six generations of Intel Core i5. With the appearance of the 12th generation of Alder Lake, the position of the middle class has noticeably strengthened. The 13th generation of Raptor Lake gave a significant boost to the i5 series.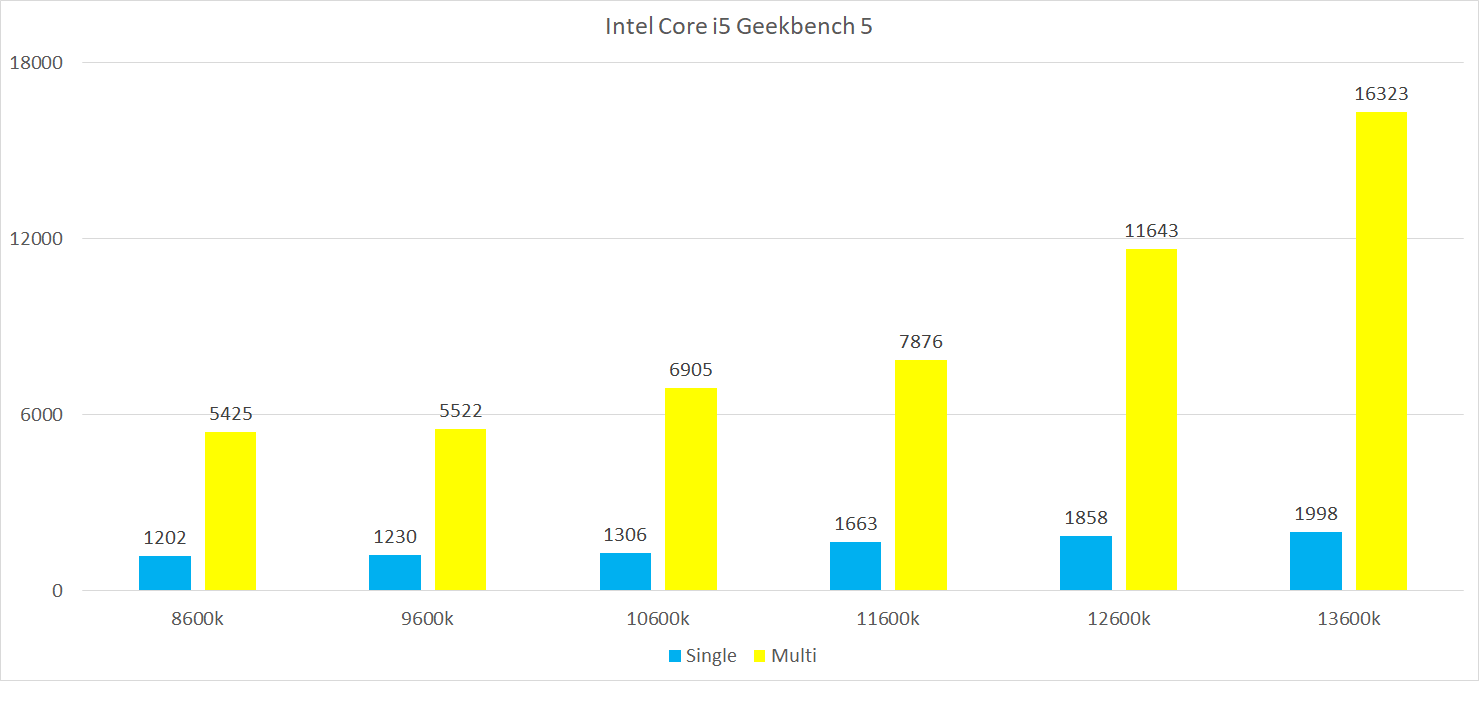 The novelty easily puts recent flagships on the shoulders. An amazing departure from the first versions of i9. The Intel Core i5-13600K almost caught up with last year's top CPU Intel Core i9-12900K, but the gap is tiny.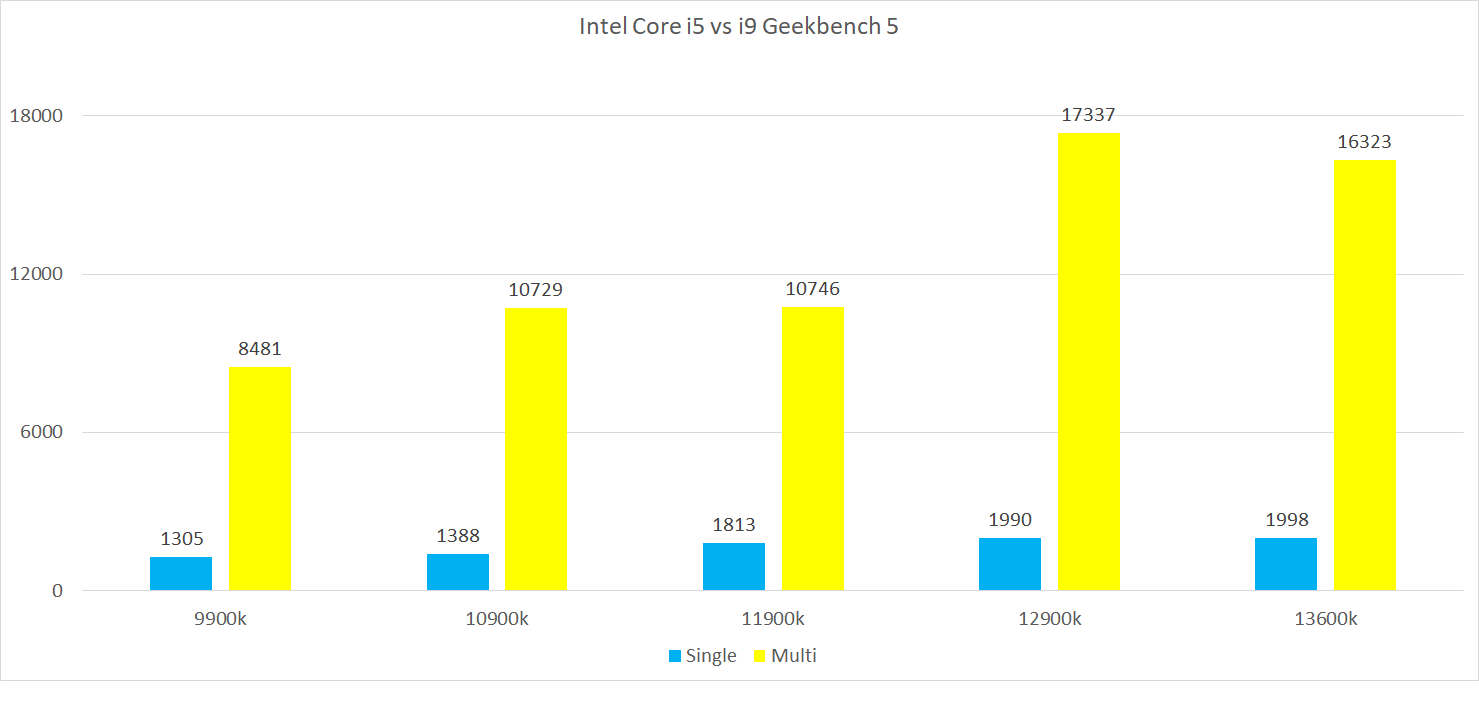 Intel Core i9-13900K shows stable growth. It still has no equal on the market in terms of single-core and multi-core performance. 2210 points – Single Core, 24201 points – Multi Core.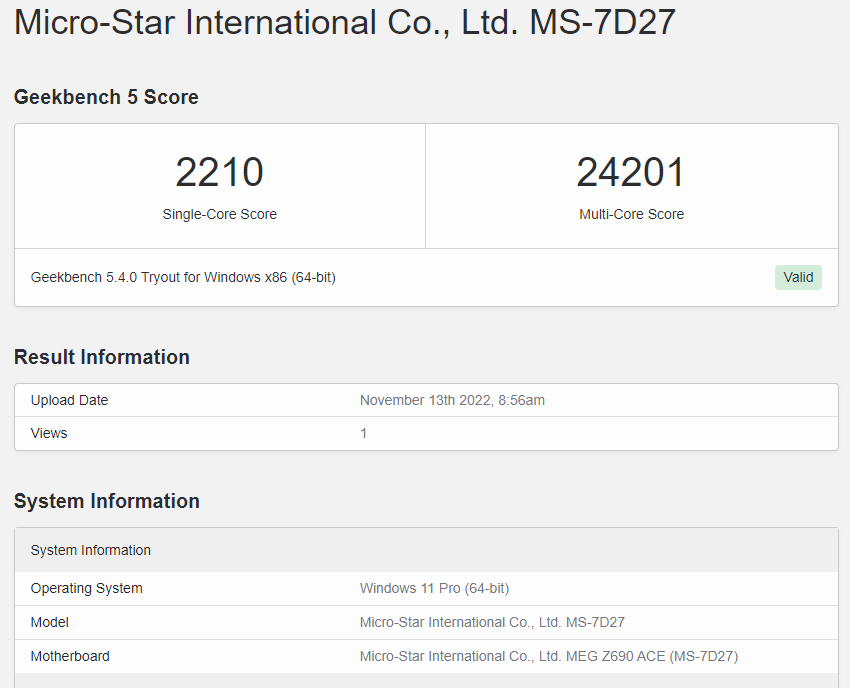 Below is a comparison of the results of all base versions of the Intel Core i9. Between the 10th and 11th generations, there was a jump only in terms of single-core performance. Moving to LGA1700 almost doubled Multi Core results. The 13th generation also gave a significant boost. Desktop processors completely replaced the dying HEDT segment.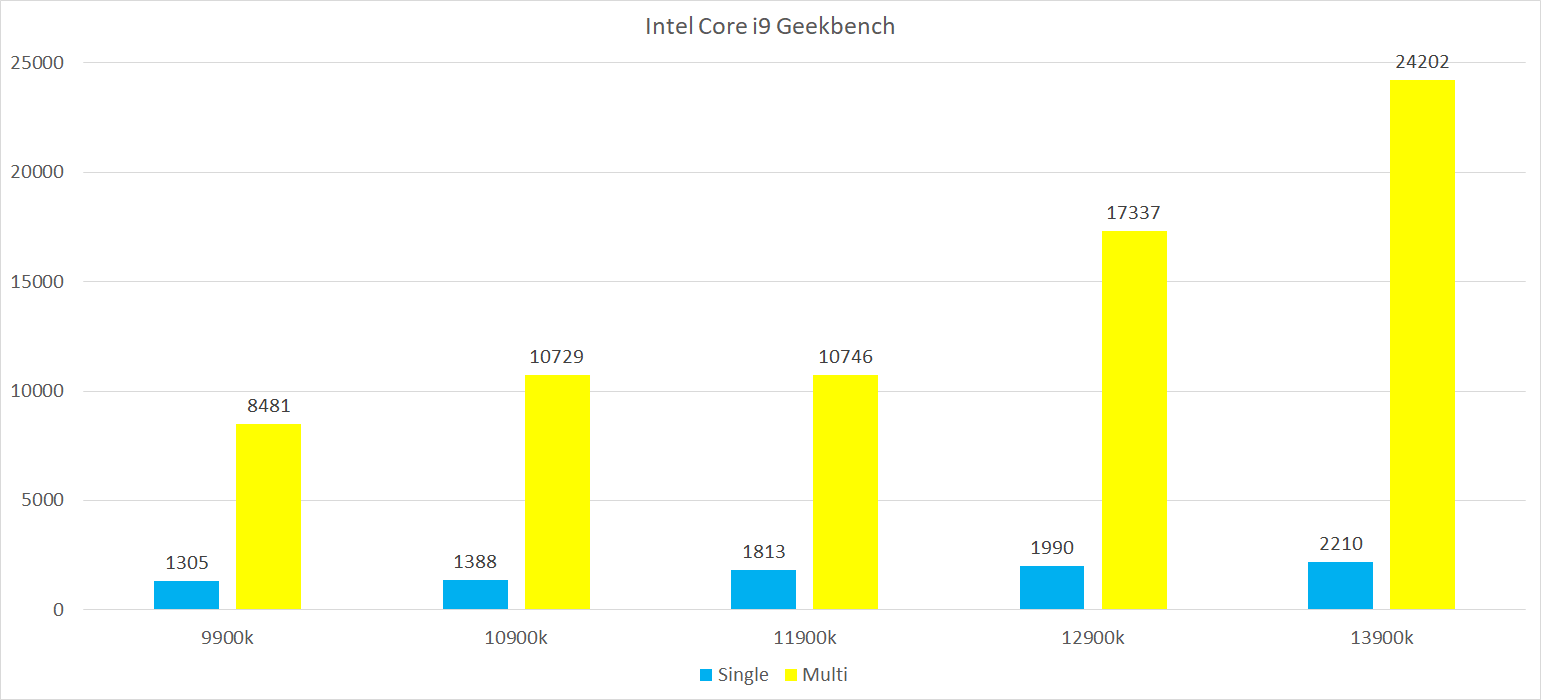 The results of most plus-minus benchmarks are proportional. Therefore, the Geekbench 5 chart data almost completely reflects the difference in CPU performance in other benchmarks.
Cinebench R23
The table of the best Cinebench R23 processors is easily topped by the Intel Core i9-13900K. HEDT solutions of competitors and processors of the server segment are far behind. 40000+ Multi Core and 2200+ Single Core.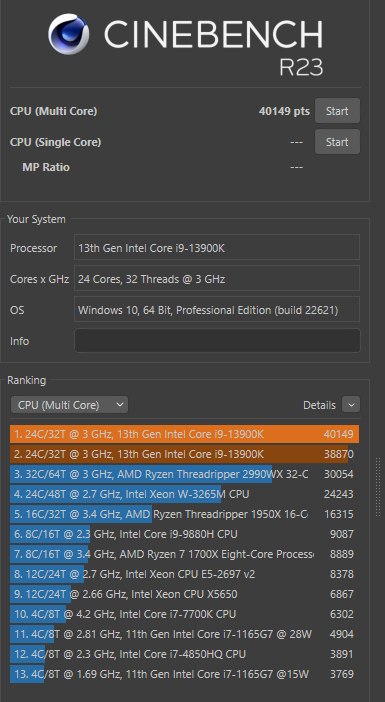 Intel Core i5-13600K also performed well.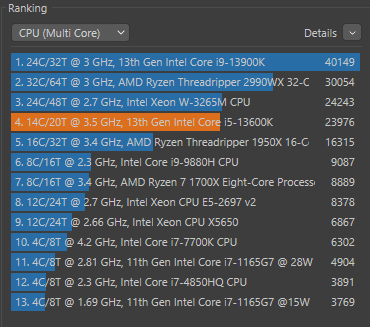 The new mid-ranger showed the level of a 48-thread Xeon W-3265M server processor.
CPU-Z
The popular CPU-Z utility shows the following results: Intel Core i9-13900K scores almost 17,000 Multi Thread points and, without a few units, 900 Single Thread points.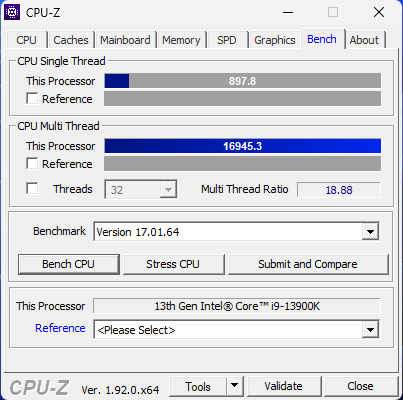 The younger Intel Core i5-13600K model also holds up well. 820 and 9830 points, respectively.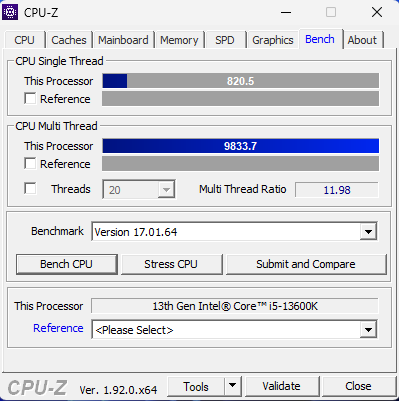 Work scenarios
Let's consider several applied benchmarks that show the maximum speed of the system in various situations: graphics processing, work with tables, office software, work with scripts and web programs.
PC Mark 10
PC Mark 10 simulates real work at a computer. This benchmark includes built-in graphic editors, text documents, tables. The simulation of these tasks shows that the 13th generation Raptor Lake has no equal.

The result of PC Mark 10 turned out to be better than 99% of users. 9.2 thousand points in i5 and 9750 in i9.


Pay attention to the App Score. This is an indicator of how quickly common software opens and works: utilities, browsers, file managers, archivers, editors, etc. This parameter is one of the most important in home PCs.
After the Intel Core i7-10700K, the whole system feels much faster. No need to use any synthetic tests to see this. The difference is felt immediately and will be most noticeable to those who spend a lot of time working at their computer. The former flagship 10700K is still a powerful processor when slightly overclocked, but it feels like a dinosaur when compared directly side-by-side with the 13600K/13900K. The difference is manifested in elementary, routine actions in the operating system: opening programs, launching plugins, loading web pages, working with the file manager. The computer on the new platform executes all commands faster, noticeably faster.
Blender
Blender Benchmark 3.3.0 shows a score of 344 for 13600K and 589 for 13900K. The Core i9 desktop flagship approaches the power of more expensive server solutions.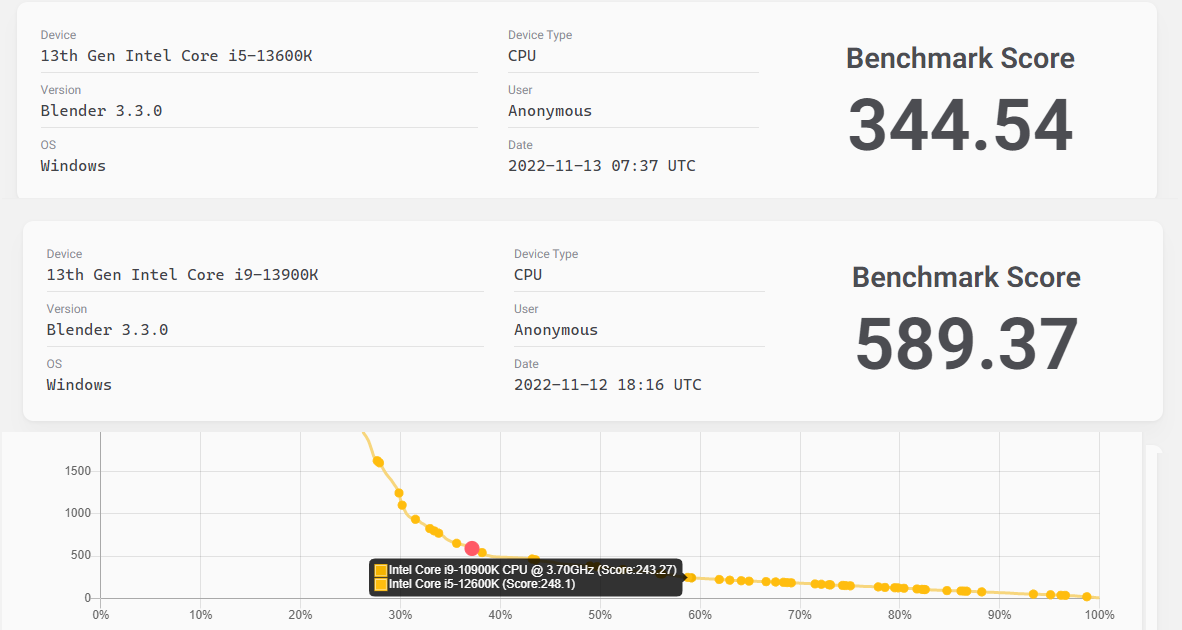 Processing 3D graphics on the processor is pointless. Video cards can handle this better. This test demonstrates the difference between generations of processors practically. Once again, we are convinced that the mid-range Intel Core i5-13600K CPU outperforms recent flagships.
Corona
Another classic benchmark. The flagship 13900K managed to process the scene in 37 seconds. Usually, productive processors are delayed here for a few minutes.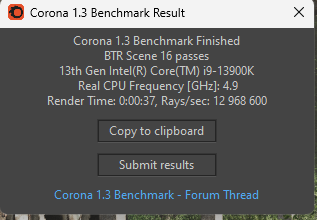 13600K took more than a minute. Still a decent result, unattainable for most computers.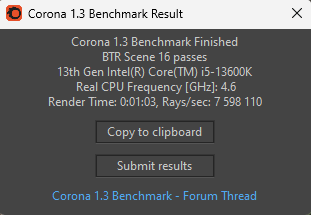 Speedometer 2.0
Let's finish the simulation of real use with three web benchmarks. Speedometer 2.0 checks the speed of the processor on heavy pages. Many sites are poorly optimized and loaded with scripts. A powerful CPU can double the processing speed of heavy websites. Intel Core i9-13900K scores more than 360 points. This is about 80% more than the Intel Core i7-10700K with fast RAM.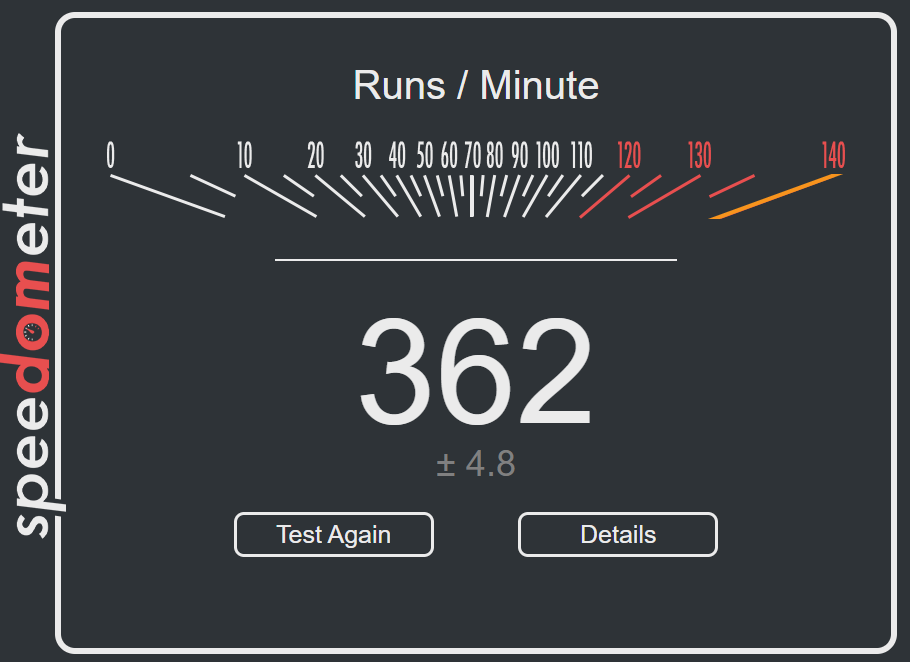 Web scripts depend on the power of one (mostly) core. That is why we see the proportional dependence of the Intel Core i5-13600K on the Raptor Lake flagship.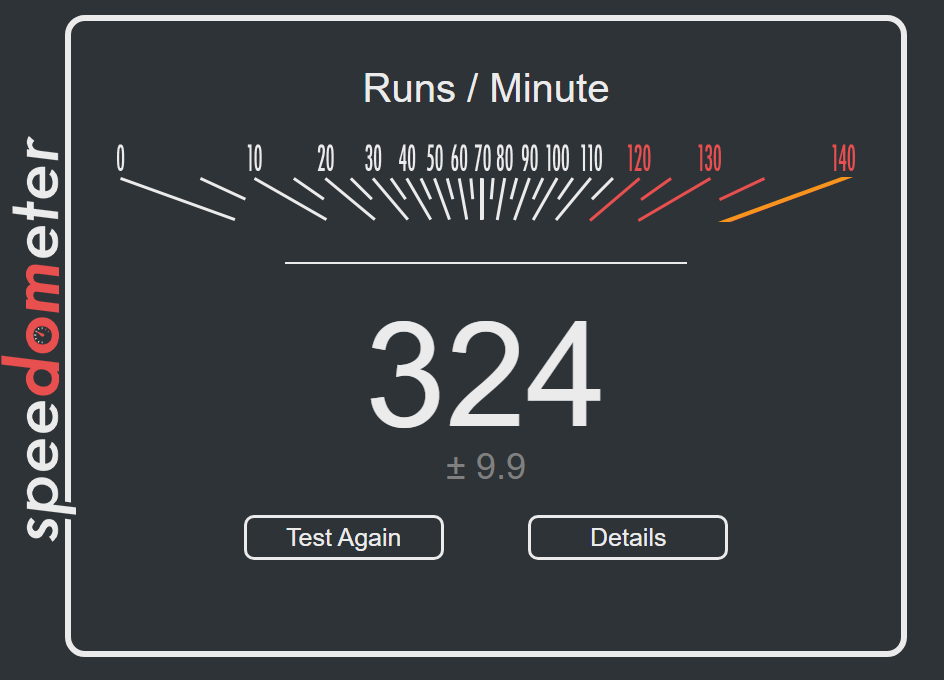 Google Octane
The Google Octane 2.0 benchmark works in a similar way. Intel Core i9-13900K scores more than 110 thousand marks.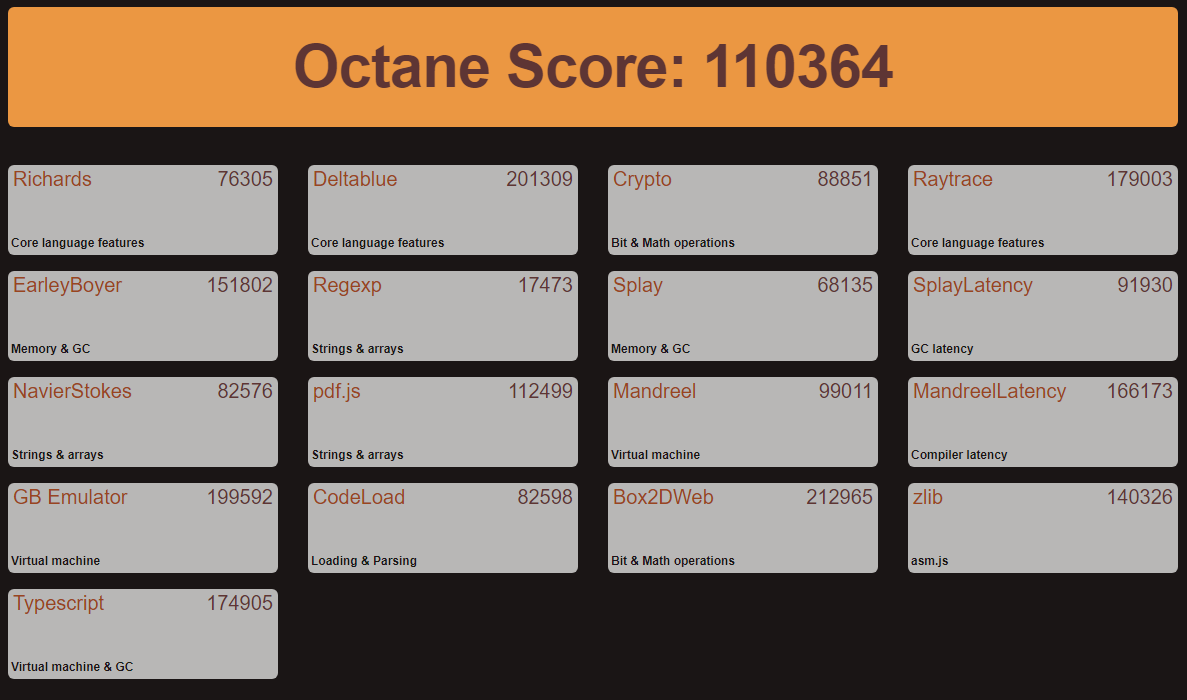 The younger model Intel Core i5-13600K lags behind the most powerful desktop CPU, but not by much. The difference between them is about 10%.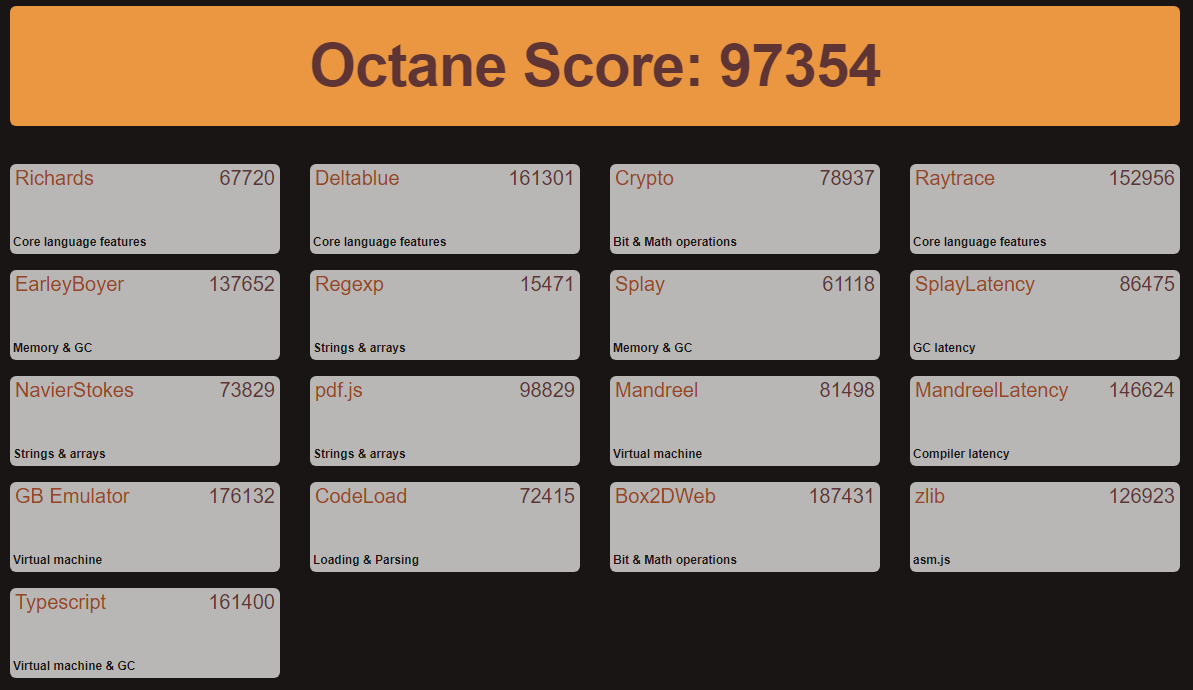 Web XPRT 4
Finally, the most accurate web benchmark is Web Xprt 4. The results are proportional to Speedometer 2.0. Intel Core i9-13900K shows a result unattainable for 99% of computers.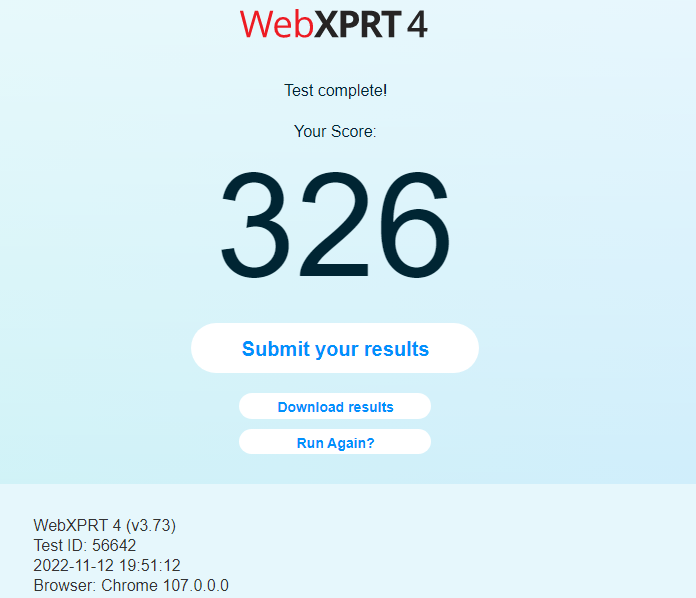 A lower frequency of cores and a smaller cache reduce this figure by about 10% in the Intel Core i5-13600K.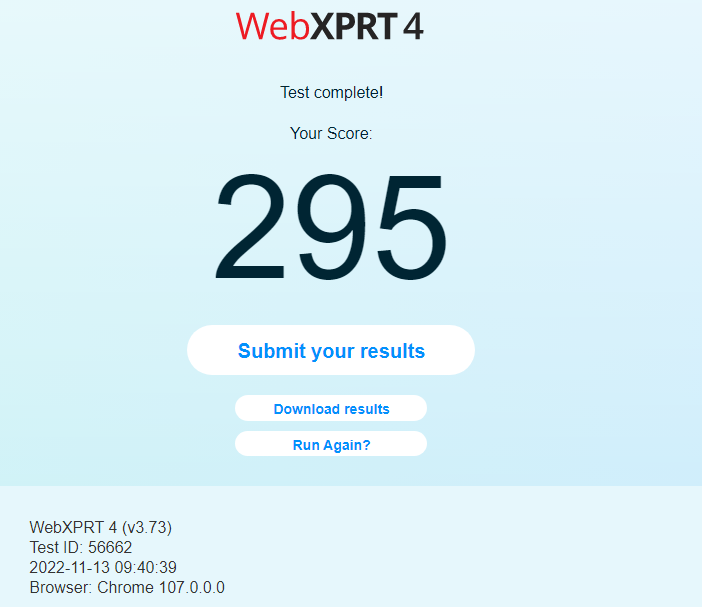 Video games
Games have become an integral part of the life of active computer users. What are Raptor Lake's innovations capable of in eSports disciplines and AAA projects? We tested Intel Core i5-13600K, i9-13900K processors with MSI RTX 3070 Ti Gaming X Trio and MSI RTX 4080 Suprim X video cards. Let's start with online games.
CS: GO
400-500 FPS during Deathmatch. A simple video game that can be played on a 360 Hz monitor.
Intel Core i9-13900K: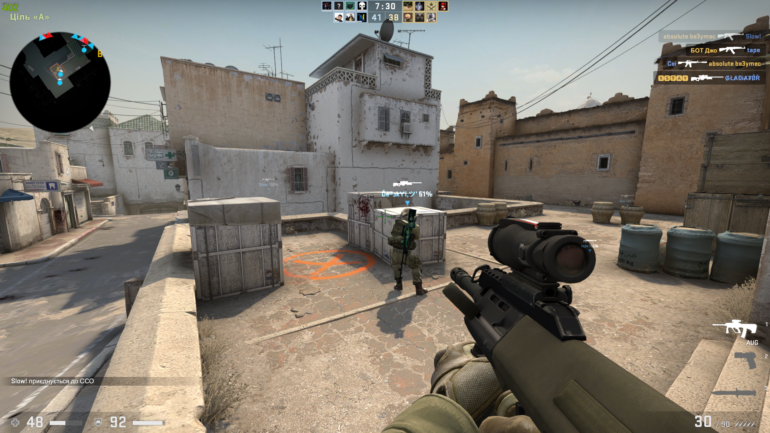 Intel Core i5-13600K: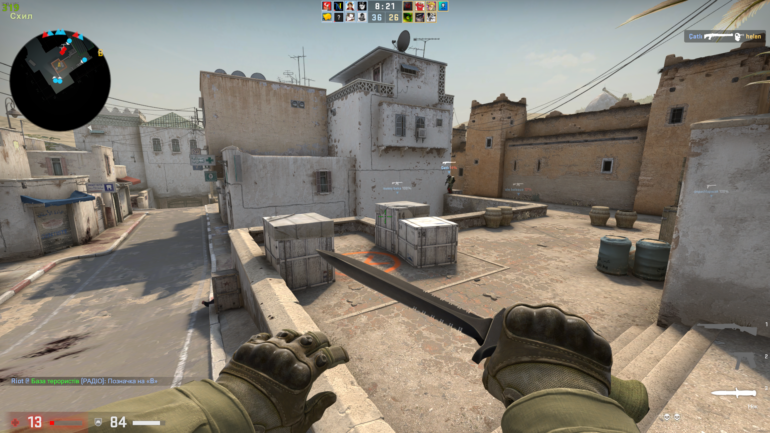 DOTA2
Another old project from Valve. During active matches, where all heroes fight in a continuous array, FPS on weak systems can drop significantly. The new raptors demonstrate a result up to 50% better than representatives of Intel Comet Lake. The toy is too dependent on the power of a single core. The i9 never managed to see less than 200 frames per second, even during fierce eSports battles.
Intel Core i9-13900K: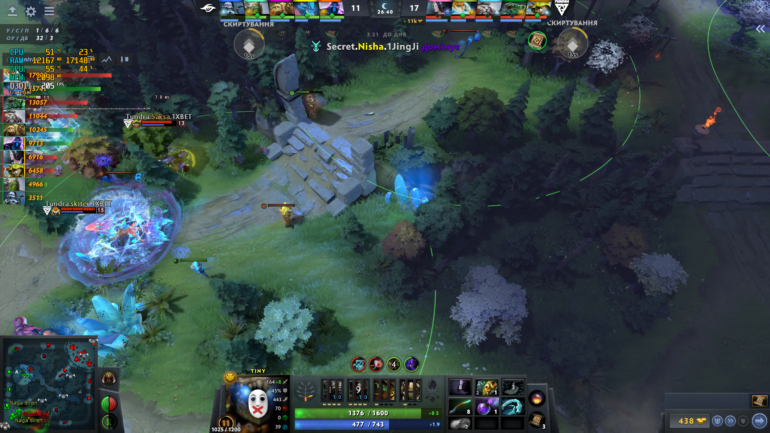 Intel Core i5-13600K: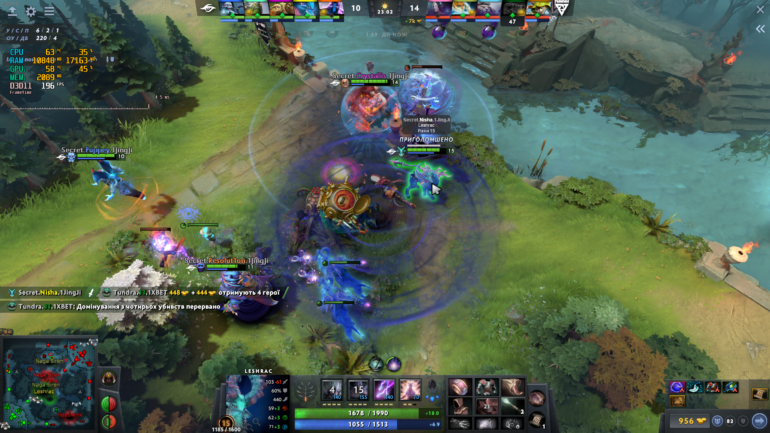 Valorant
A more advanced version of Counter Strike in cartoon style. In real matches, the owner of the 13th generation Intel Core is guaranteed 500-600 frames per second.
Intel Core i9-13900K: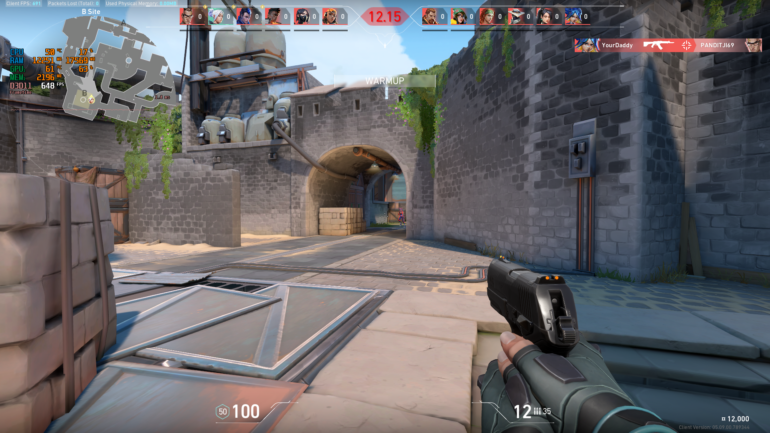 Intel Core i5-13600K: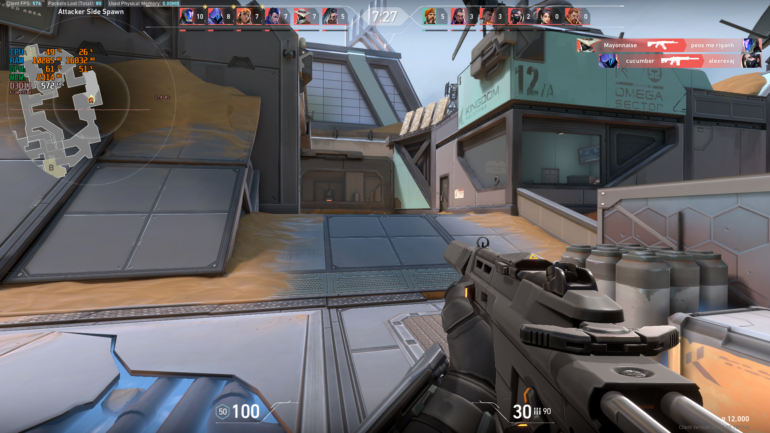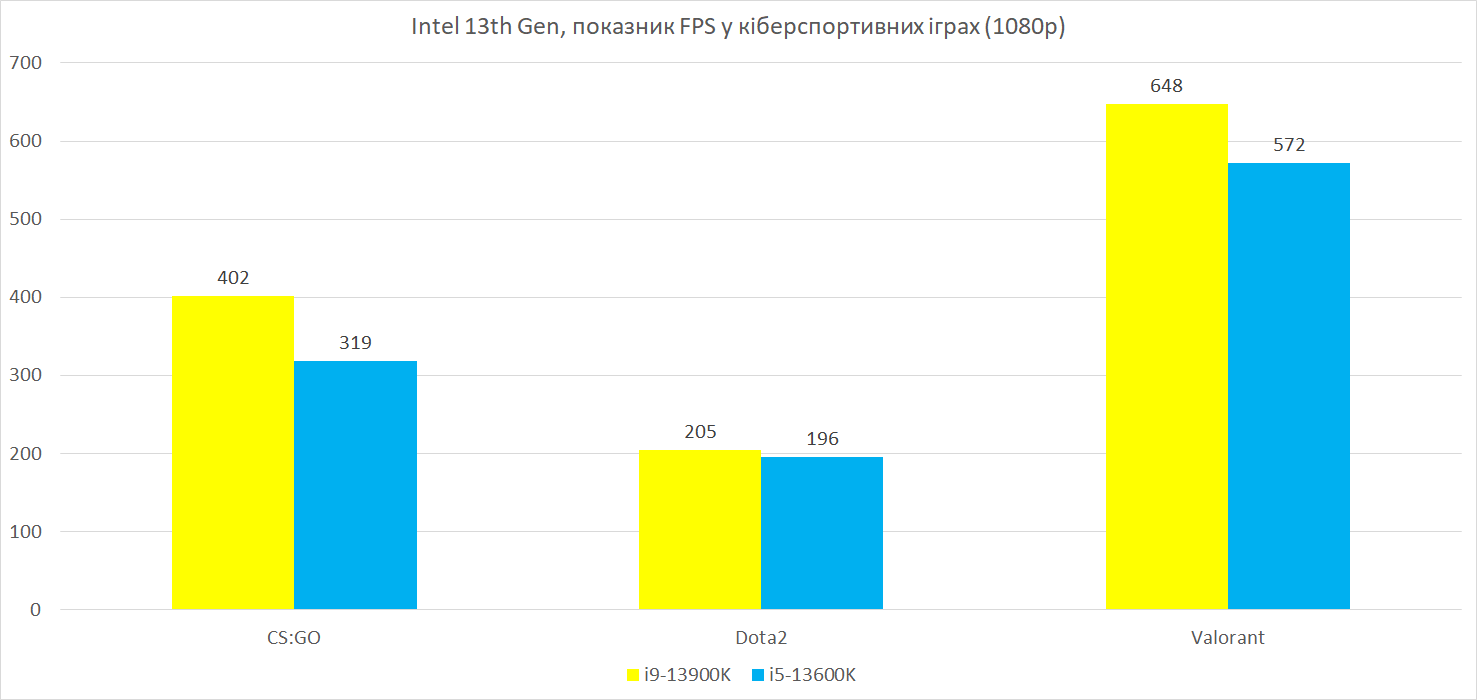 APEX Legends
The game has a built-in limit of 300 frames per second. We get a very likely indicator on both processors.
Intel Core i9-13900K: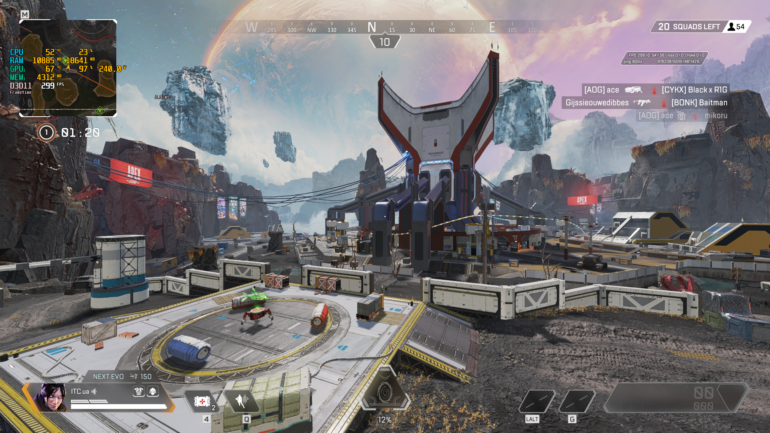 Intel Core i5-13600K: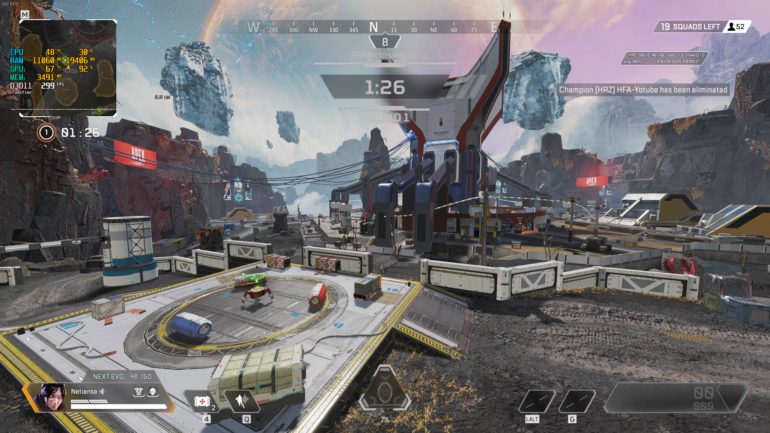 PUBG
The classic representative of Battle Royale has high requirements for the processor. The game is situational. Landing in a city with tons of enemies, you can count on 250-300 frames per second. Intel Core i9-13900K shows an advantage here as well.
Intel Core i9-13900K: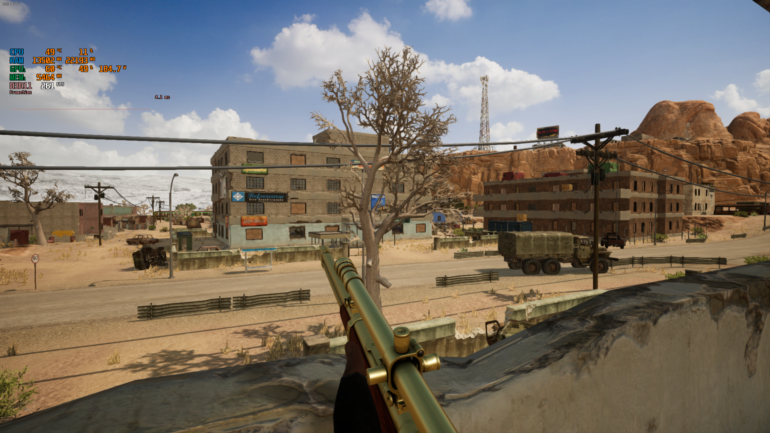 Intel Core i5-13600K:
Call of Duty: Warzone
The game is able to use many processor cores, but remains sensitive to frequencies. 200-250 FPS on the Raptor Lake flagship is a result that will make you think about buying a 240 Hz monitor.
Intel Core i9-13900K: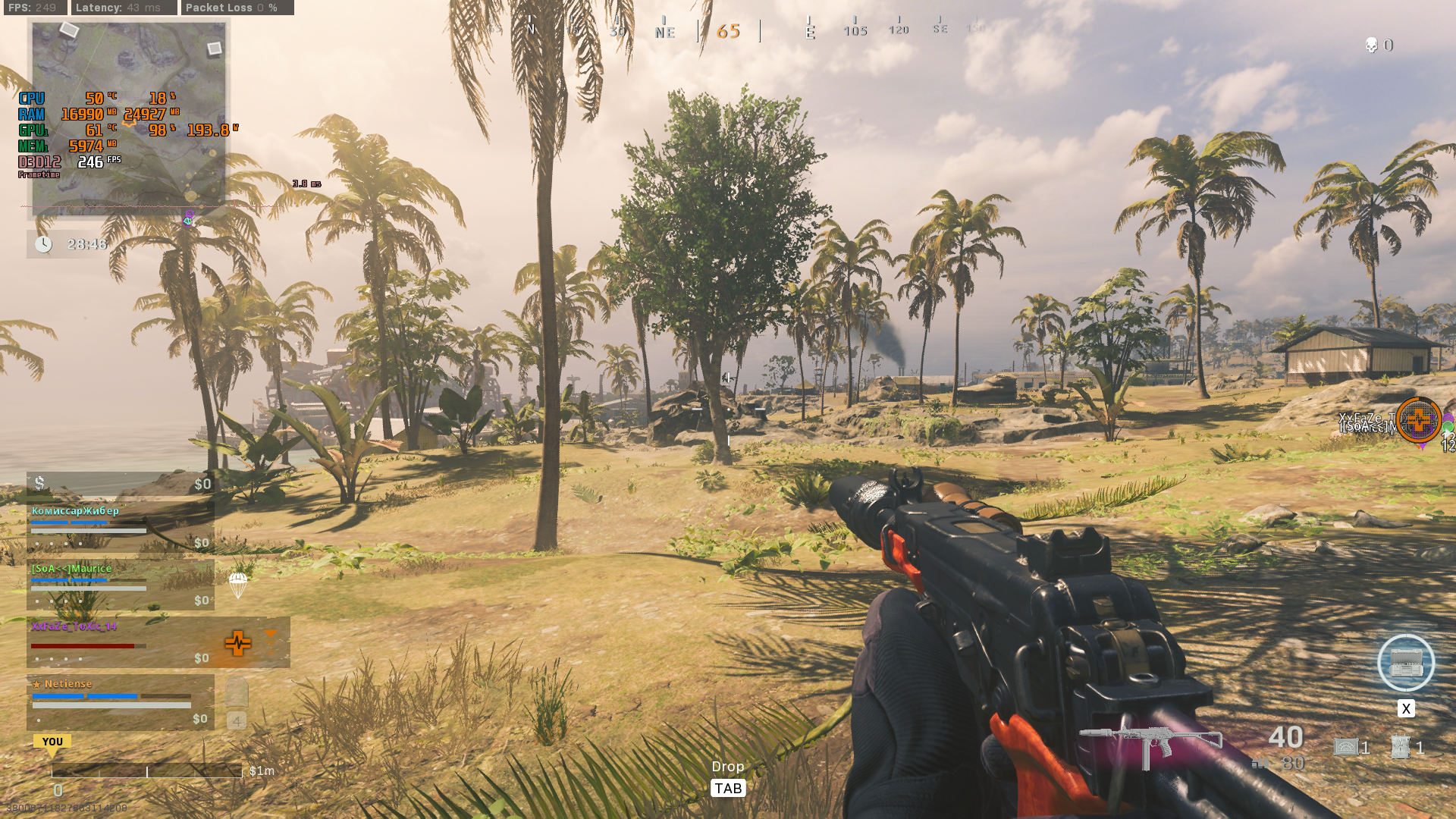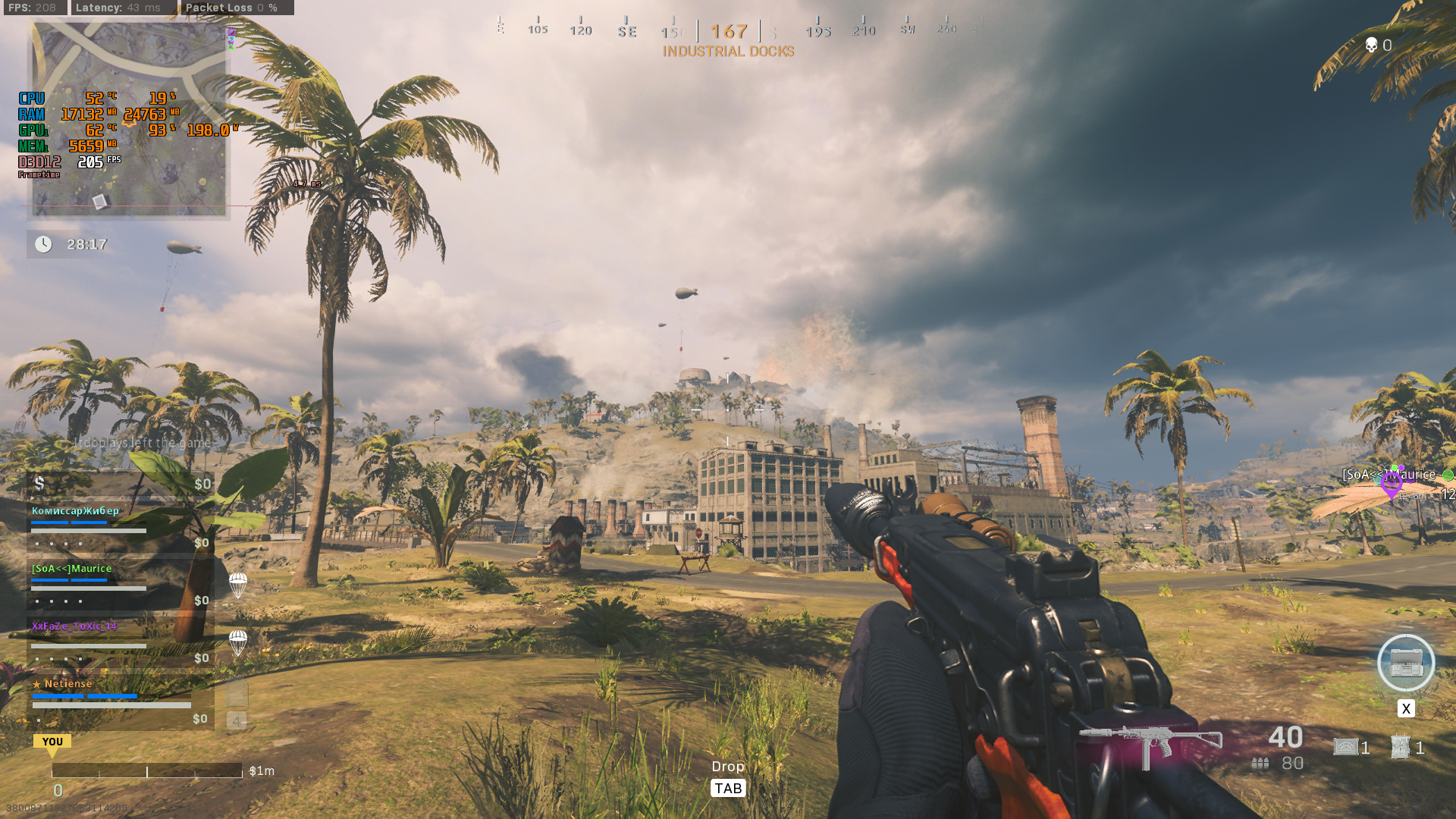 Intel Core i5-13600K: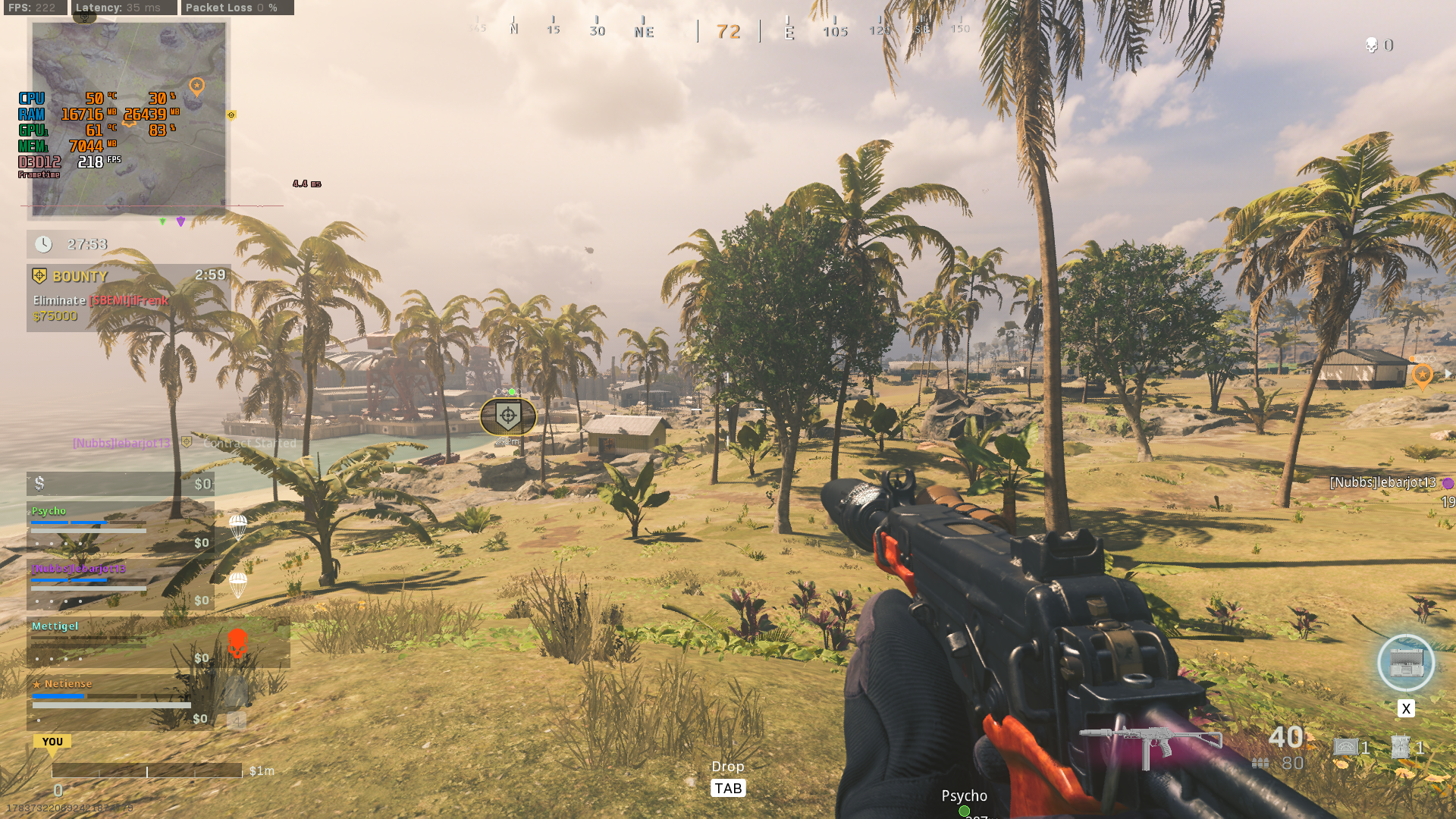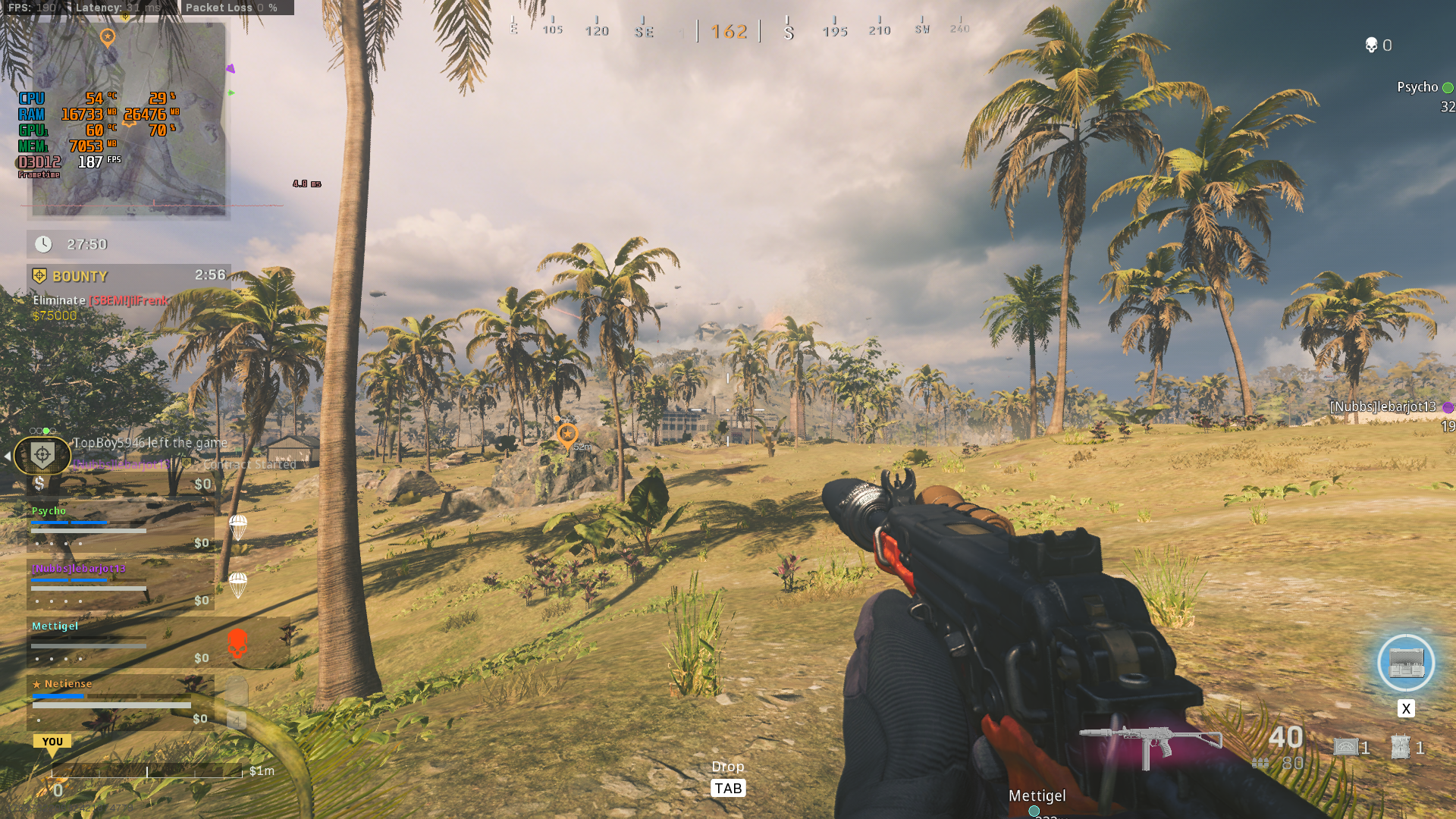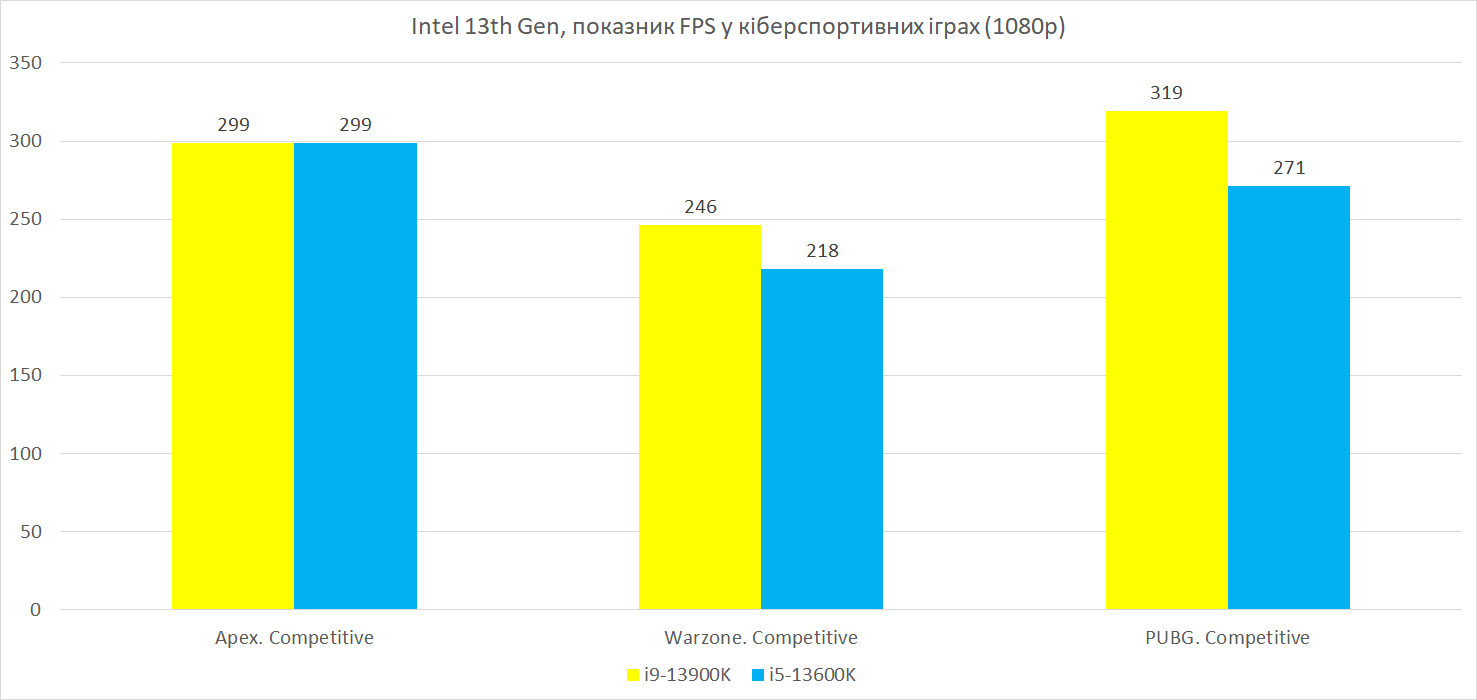 Assassin's Creed Valhalla
Historically true game about medieval Vikings. At a higher resolution, the FPS will be limited by the capabilities of the video card.
Intel Core i9-13900K: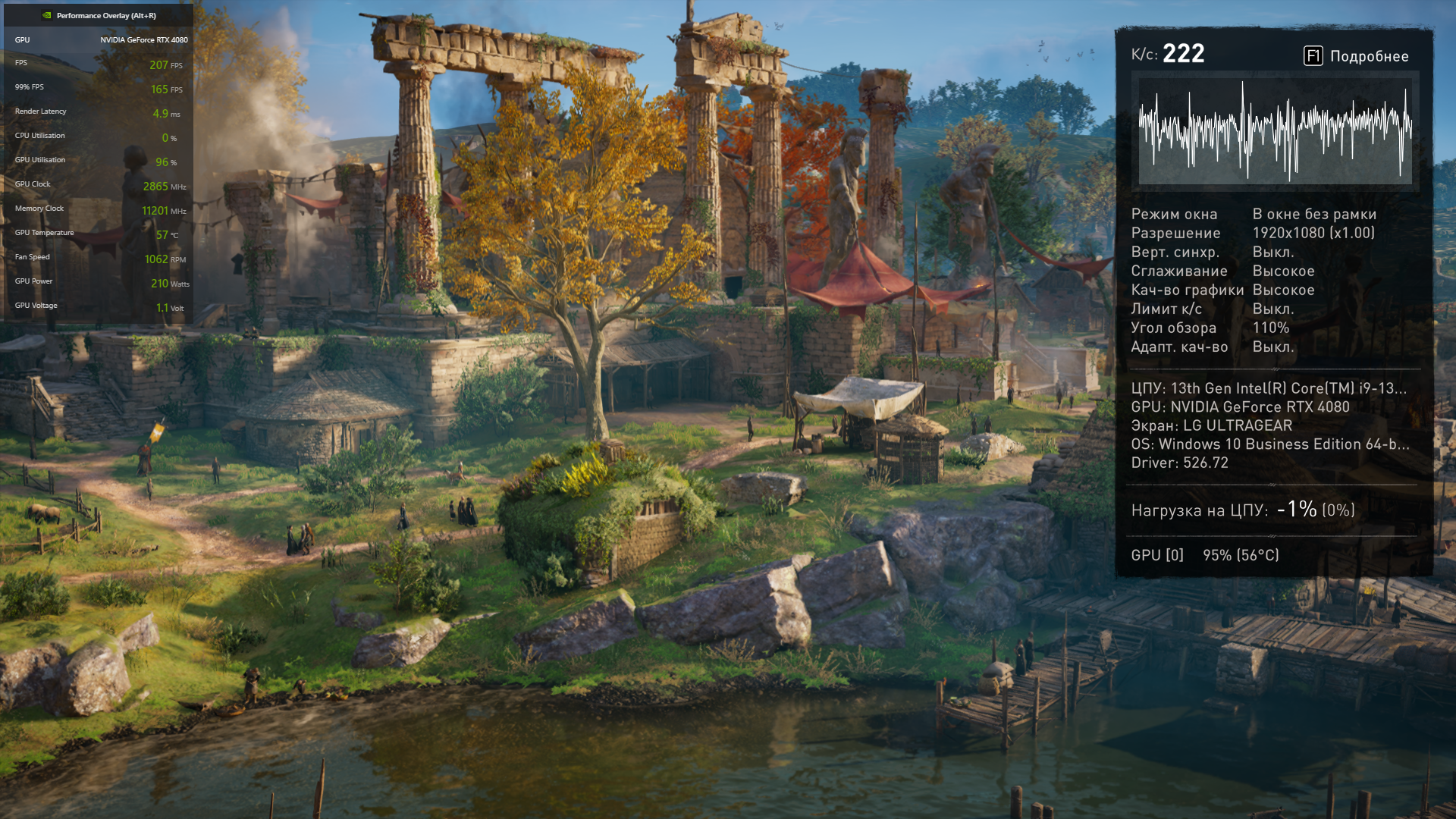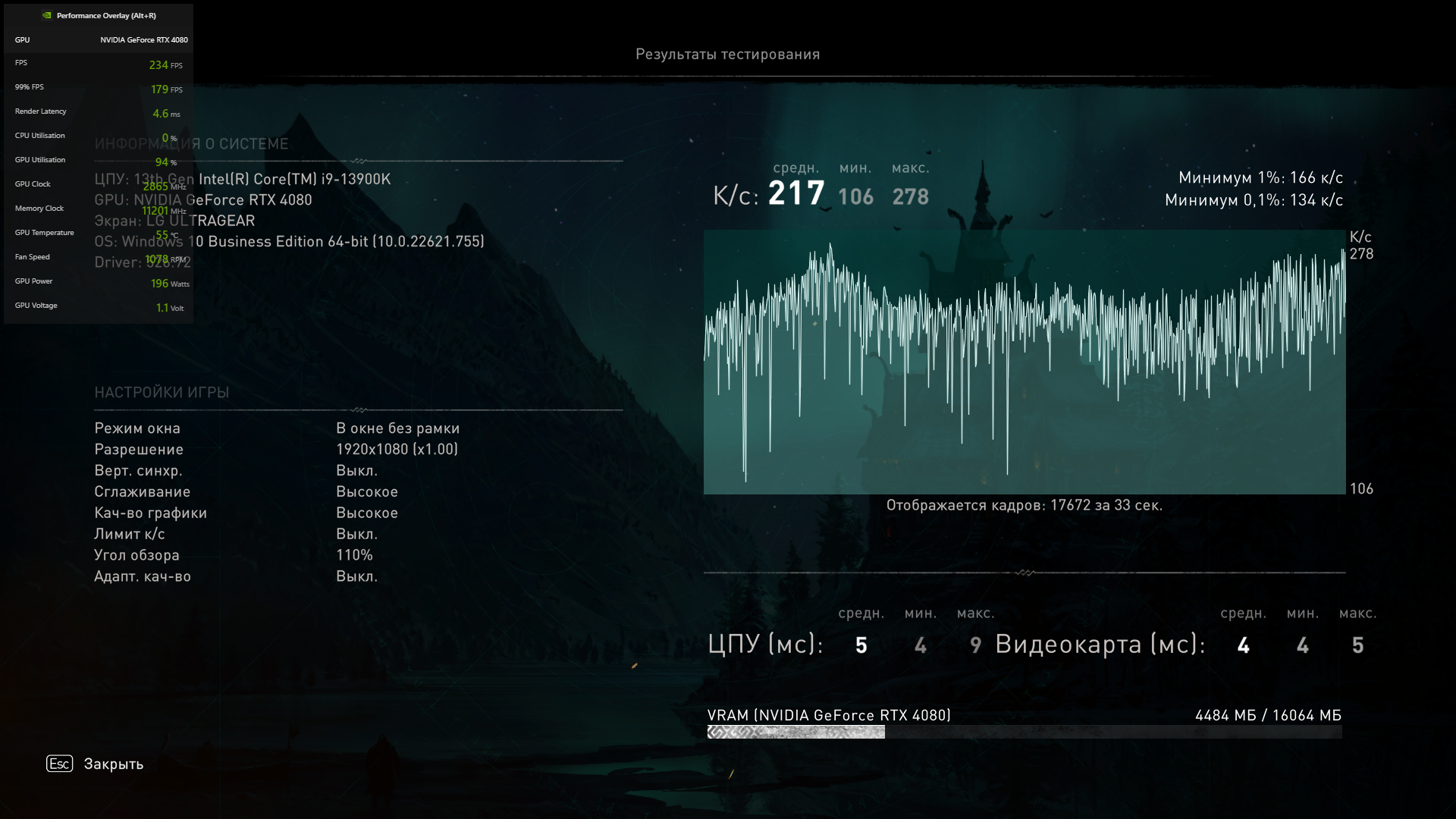 Intel Core i5-13600K: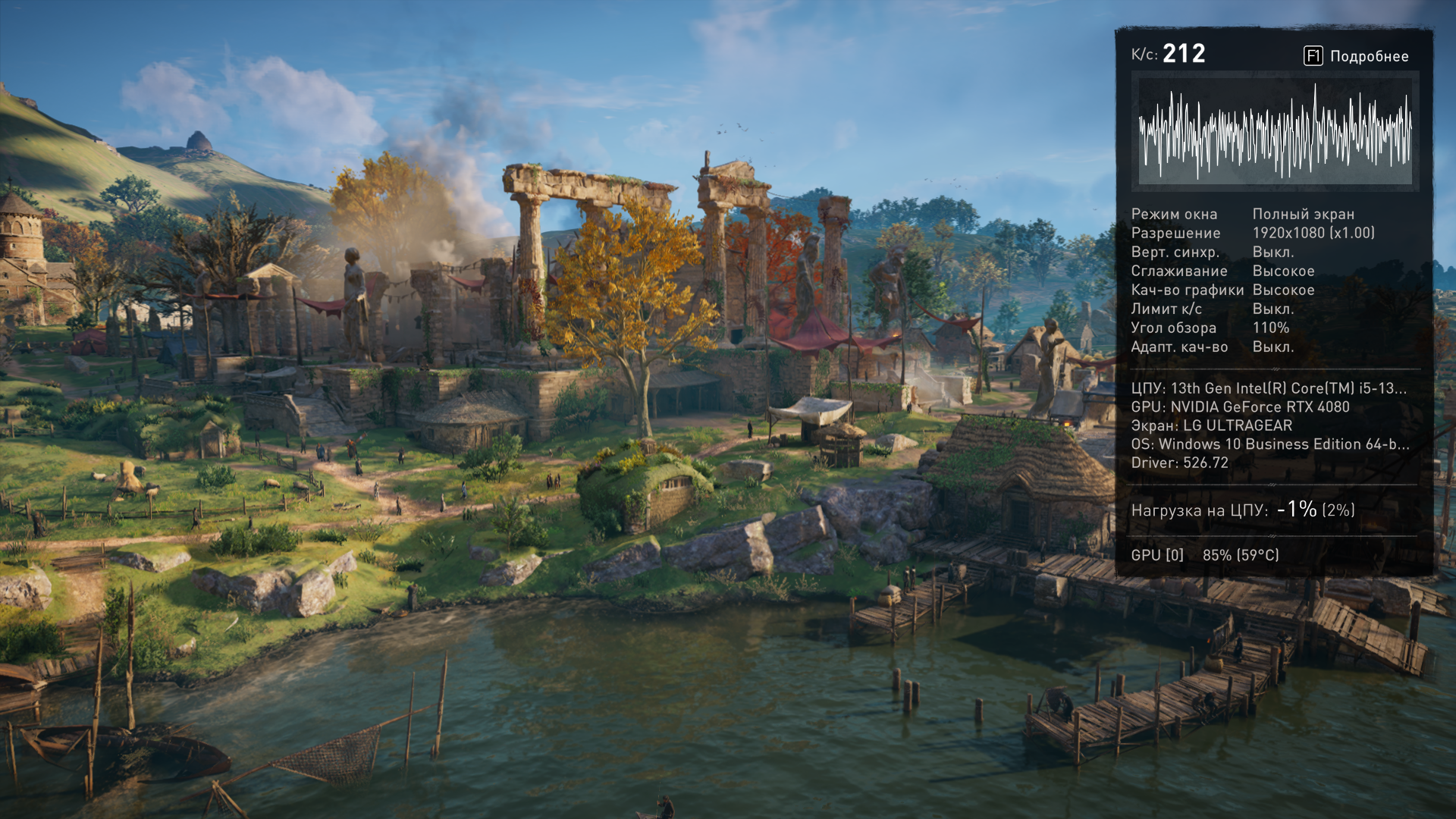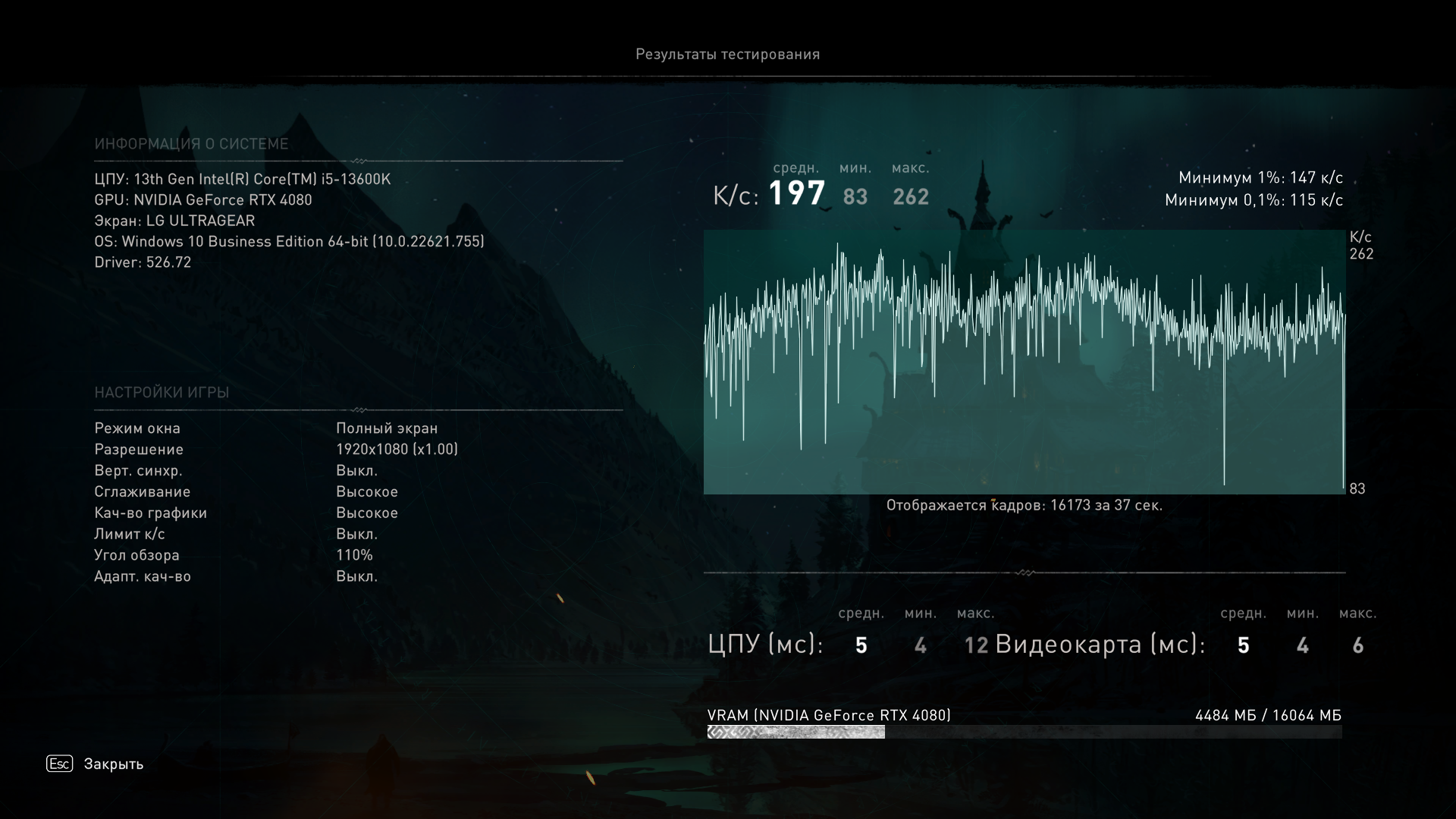 Control
The not-so-new, but beautiful Control game has a built-in frame rate limit. That is why it was not possible to cross the 240 FPS limit.
Intel Core i9-13900K: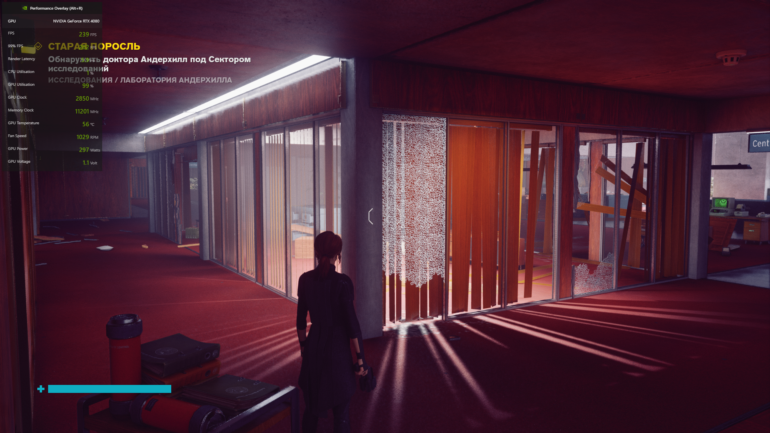 Intel Core i5-13600K: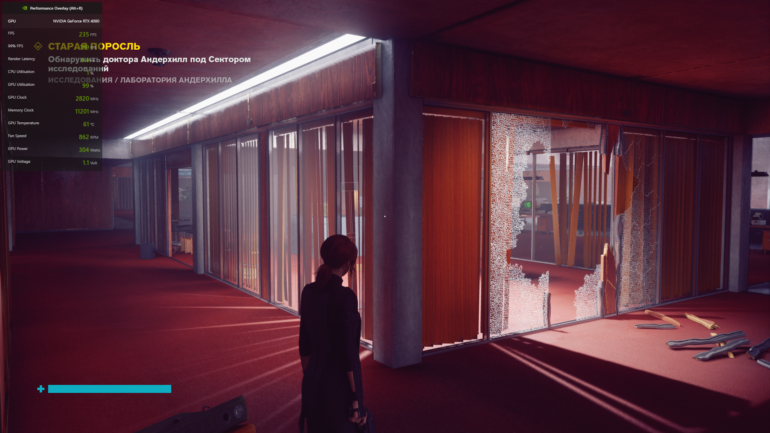 Cossacks 3
It seems like a simple strategy. The poor optimization of the game by the Ukrainian studio makes it dependent on the performance of one core. The game engine cannot handle a large number of objects. We remove the camera as much as possible and see the greatest load. Owners of older systems often complain about frame rate drops in this game. We did not observe subsidence.
Intel Core i9-13900K: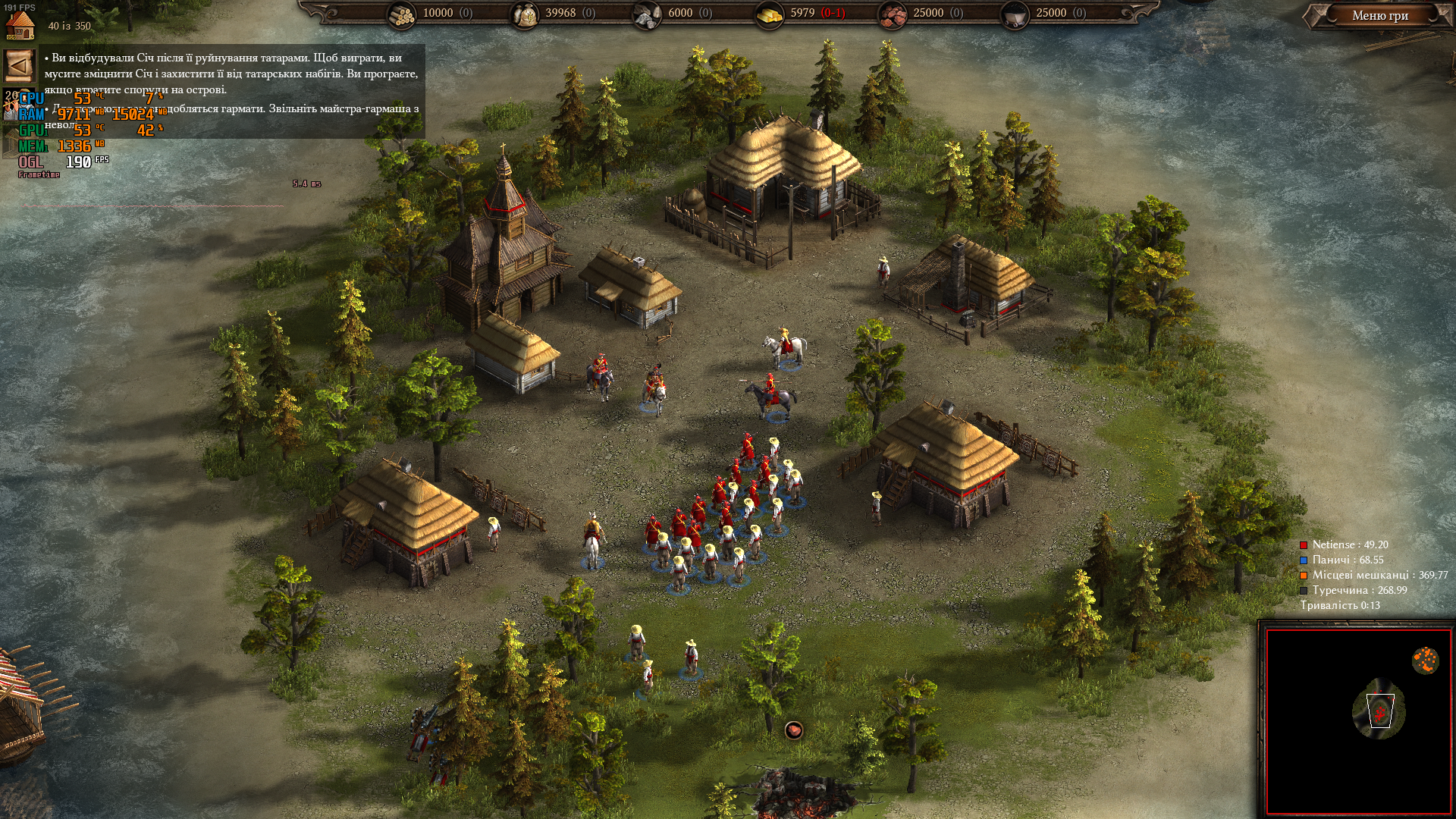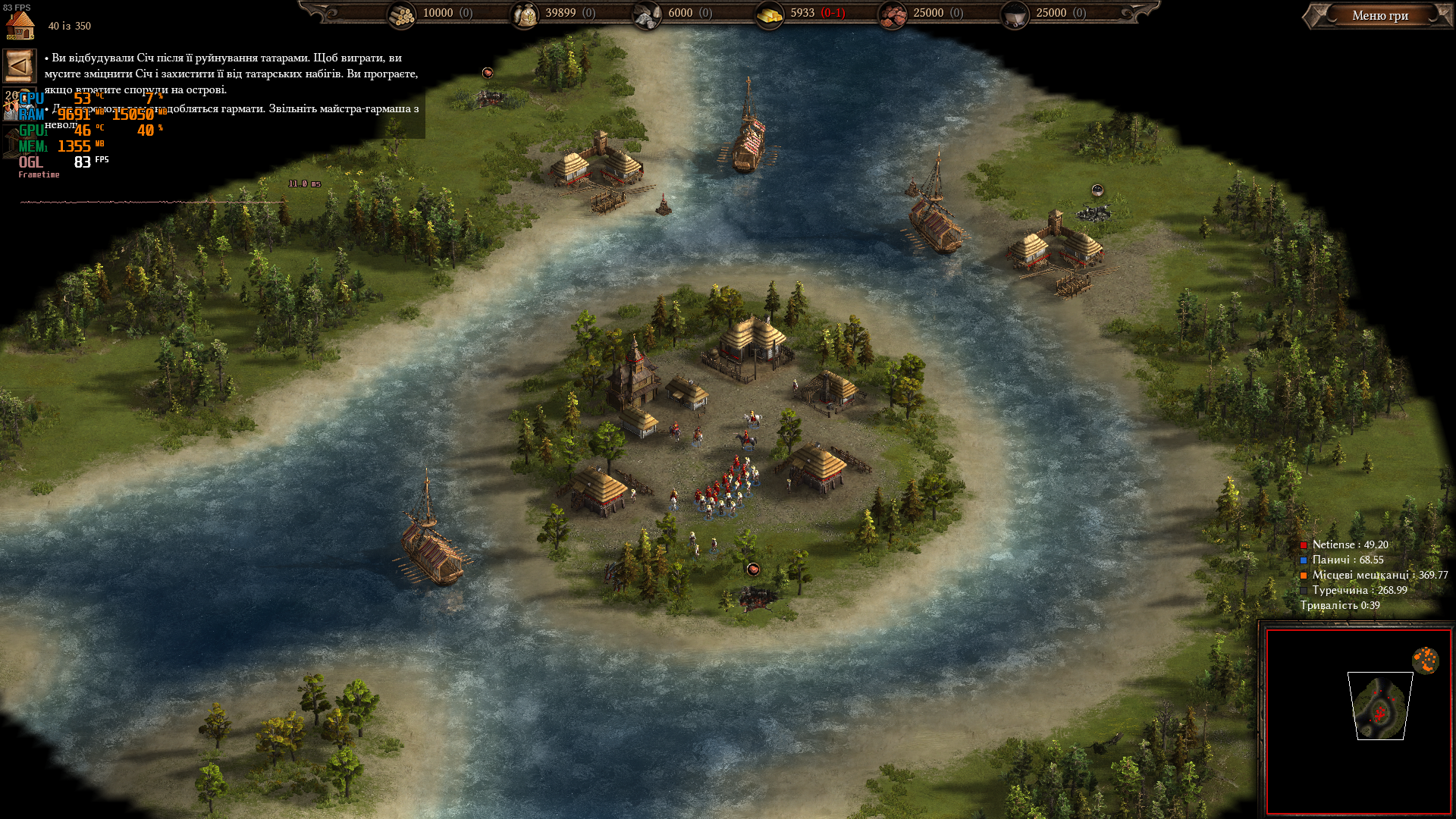 Intel Core i5-13600K: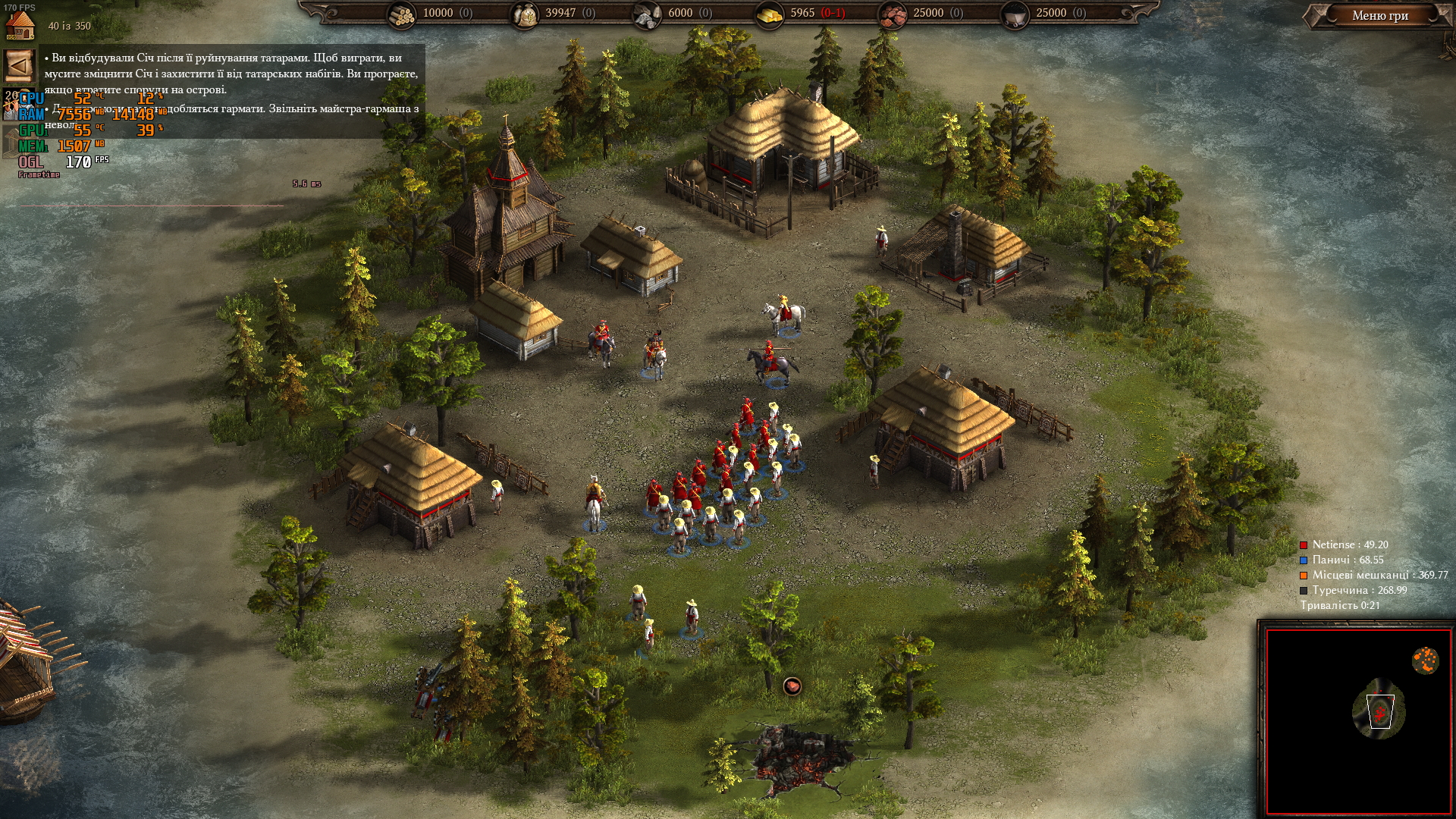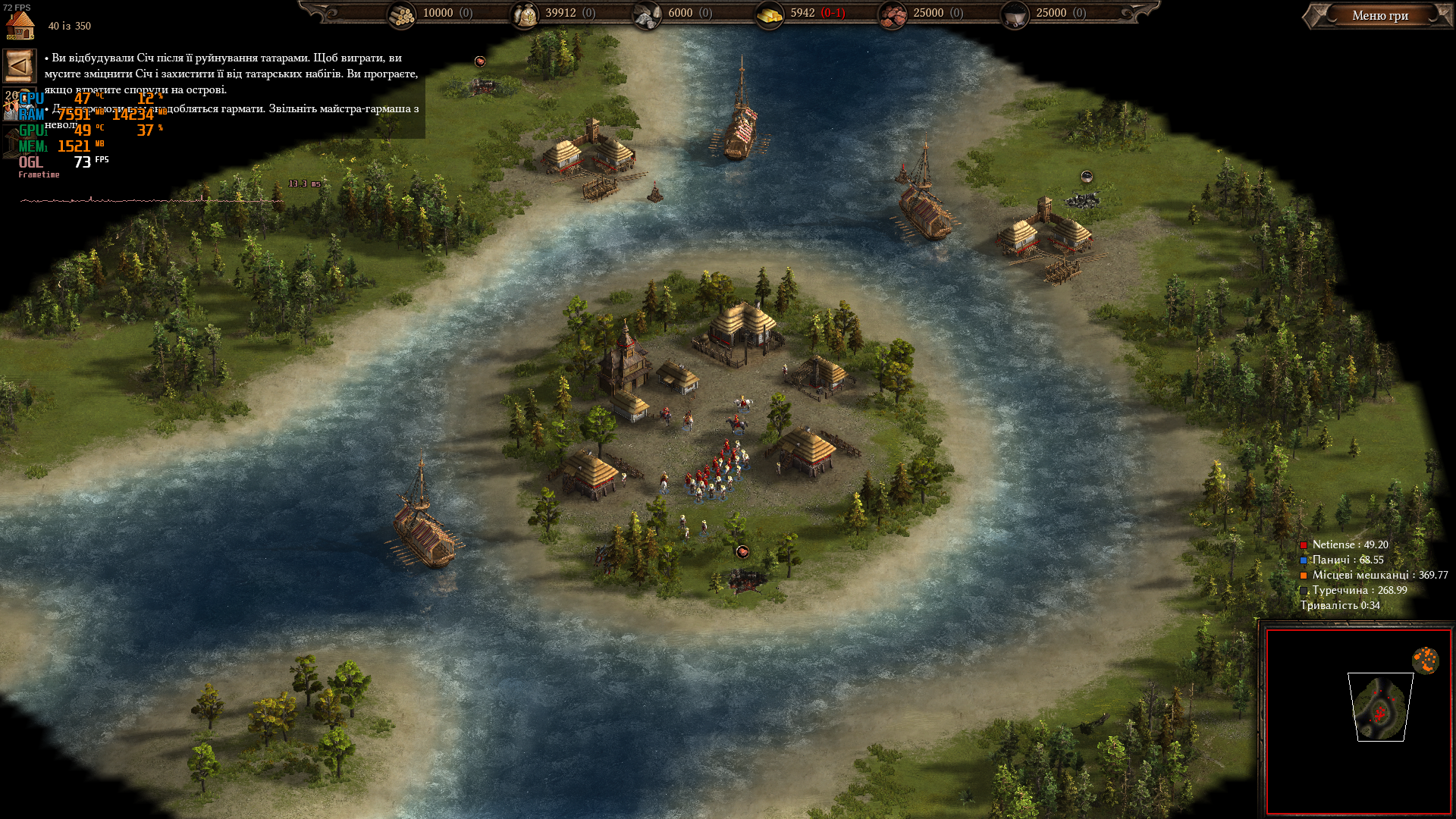 Cyberpunk 2077
Optimized graphics settings allow you to get more than 200 FPS in Cyberpunk 2077. Testing was carried out with the built-in benchmark.
Intel Core i9-13900K:
Intel Core i5-13600K:
DOOM Eternal
Perfectly optimized game. It's possible to get over 1000 FPS indoors at very low resolutions. This is a demonstration of stunning performance.
The developers held a contest among the game's fans. Previously, it was possible to get 1000 FPS in DOOM Eternal only under overclocking. Liquid nitrogen and top components were used. Here we get such an indicator in the drain, without overclocking and shamanism. And this is during a real walkthrough, and not in an empty demonstration room, like the competition participants. You can imagine what the Intel Core i9-13900K is capable of with extreme overclocking.
Intel Core i9-13900K:
Intel Core i5-13600K: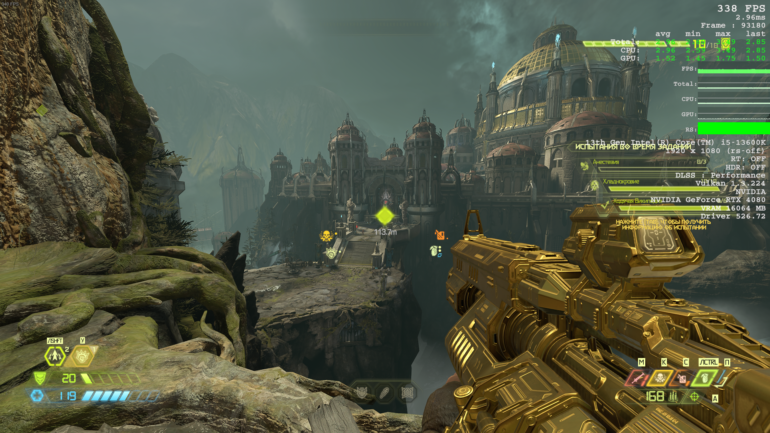 F1 2021
The best car simulator has excellent optimization. 300-400 FPS is guaranteed to Raptor Lake owners. You can play on a monitor from 240 to 360 Hz.
Intel Core i9-13900K: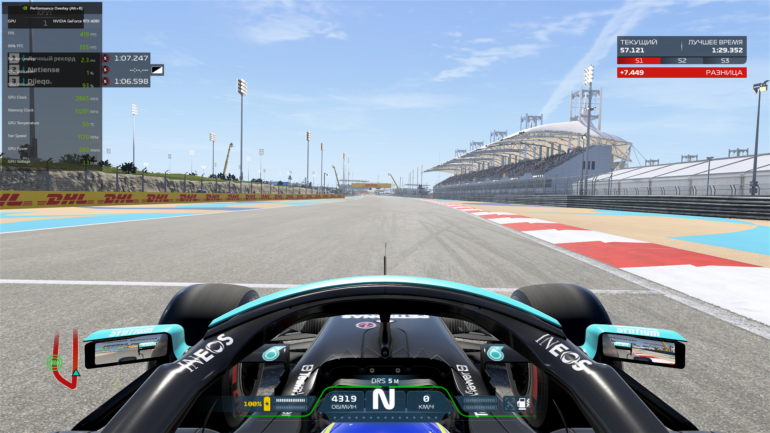 Intel Core i5-13600K: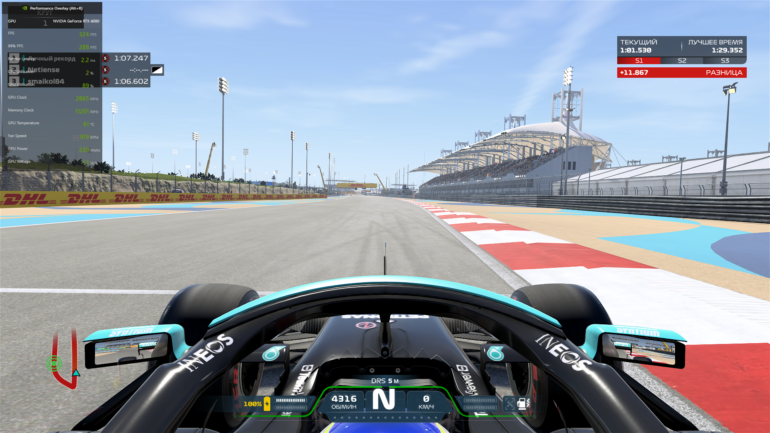 MFS 2020
Microsoft Flight Simulator has high CPU requirements and better optimization. The game has a Frame Generation option for the RTX 4000 series. Therefore, this FPS can be doubled with a click of the mouse with an RTX 4080/4090. We tested the pure power of the CPU.
Intel Core i9-13900K:
Intel Core i5-13600K: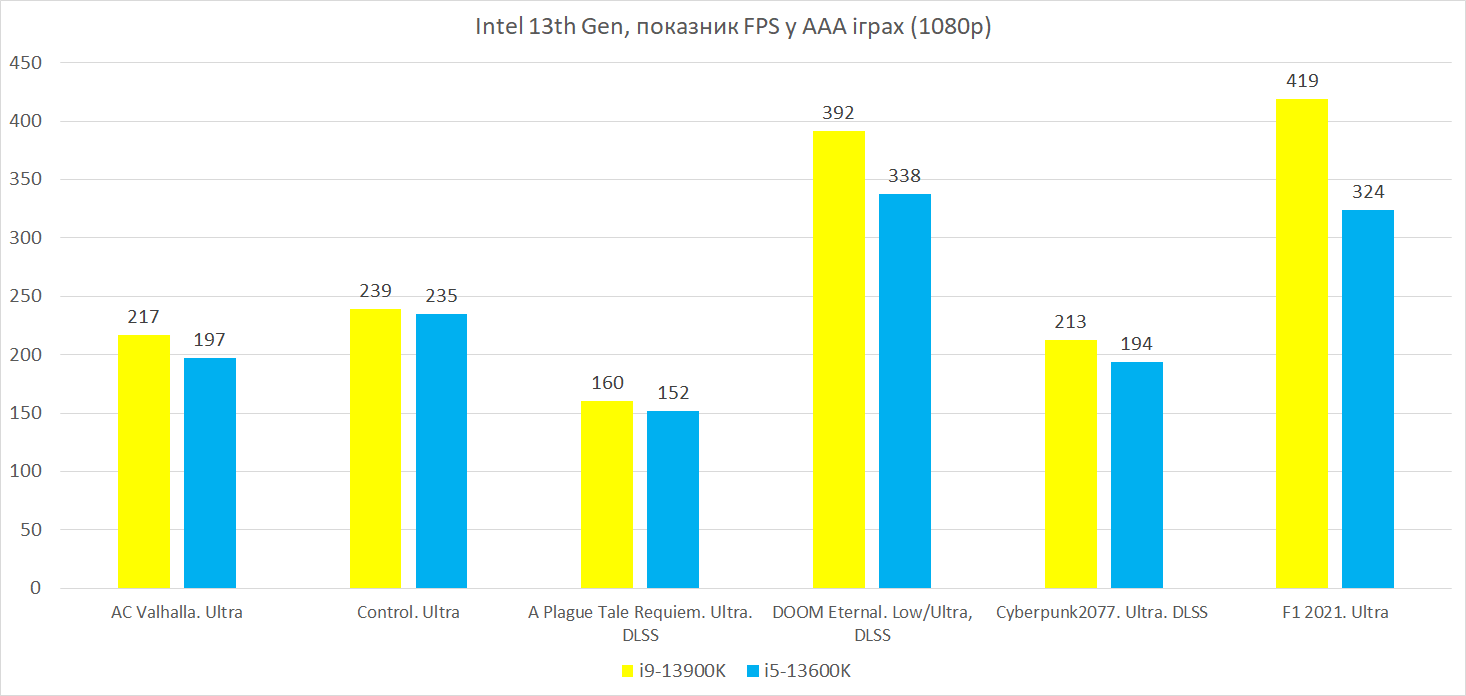 Energy consumption and heating
At maximum load in the AIDA stress test, the Intel Core i9-13900K processor heated up to 89 degrees. Slight noise from the liquid cooling system was felt, but did not cause significant discomfort while in the case. The Intel Core i5-13600K processor also turned out to be "warm". I managed to heat this CPU up to 86 degrees.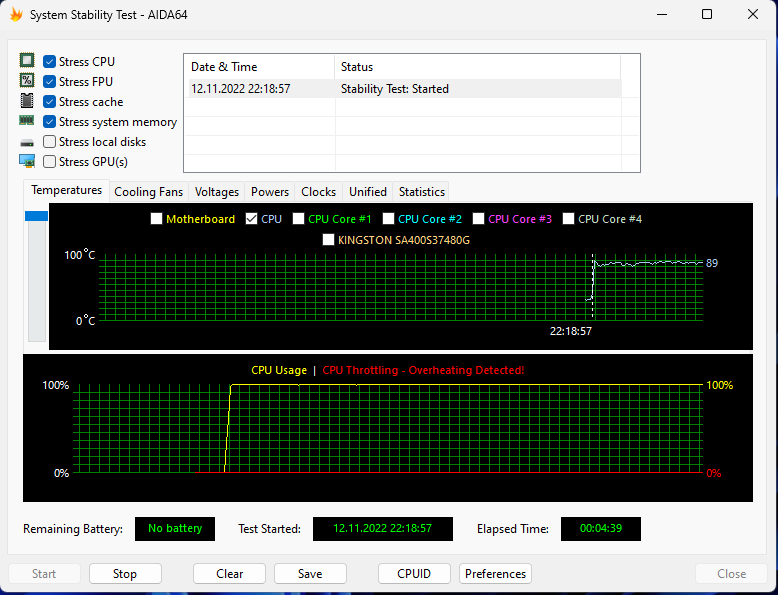 At 100% load in AIDA, the power consumption of the system with the i9 was at the level of 450 W. Not so much for a computer with a powerful processor of the 20th century. The temperature never reached 90 degrees. Here, many thanks to the top cooling MSI MEG CoreLiquid S360.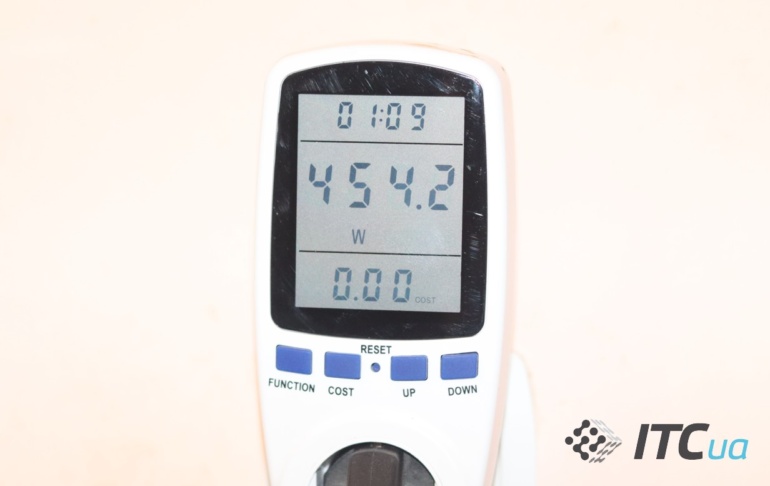 The Intel Core i5-13600K has much higher power requirements than the 3-5 summer i5 models. The officially declared TDP exceeds 180 W. Below is a photo of the wattmeter during the AIDA 64 stress test. We remind you that this is the power consumption of the entire computer.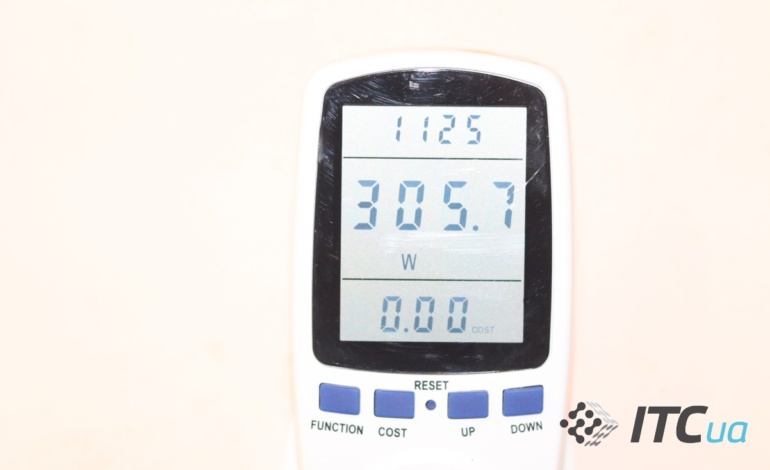 In desktop mode (office programs, browser, explorer), the entire i9 computer consumed 70-90 W. After changing the processor to i5, we got almost the same values. Without a significant load, the Raptor Lake flagship consumes little electricity.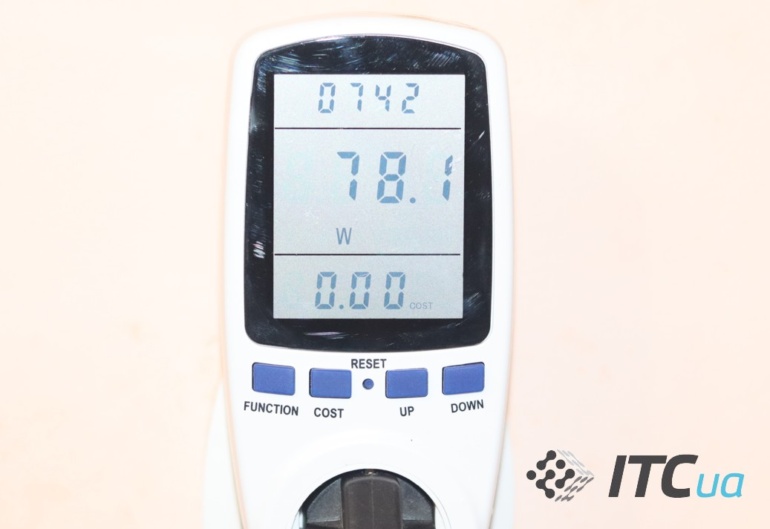 Power consumption during the game on the Intel Core i9-13900K system ranged from 400 to 500 W. A computer with an Intel Core i5-13600K required 100 W less. RTX 3070 Ti and RTX 4080 graphics cards were used. Both graphics adapters had almost identical electricity consumption results.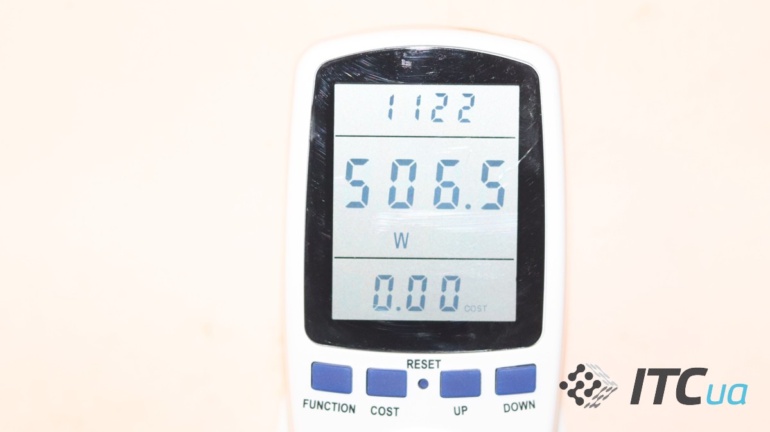 The MSI MEG Ace Z690 motherboard did a great job. Unexpected result during AIDA stress tests. The temperature of the radiators of the motherboard is absorbed at 41 degrees (in the room – 18-19 degrees). The hottest thing I managed to find was capacitors. They warmed up to 49 degrees. The Intel Core i9-13900K has quite high requirements for the power supply of the motherboard, but such an MSI monster can handle any processors. At 100% system load, this motherboard felt like it was at a resort and just relaxing with the fastest Rocket Lake CPU.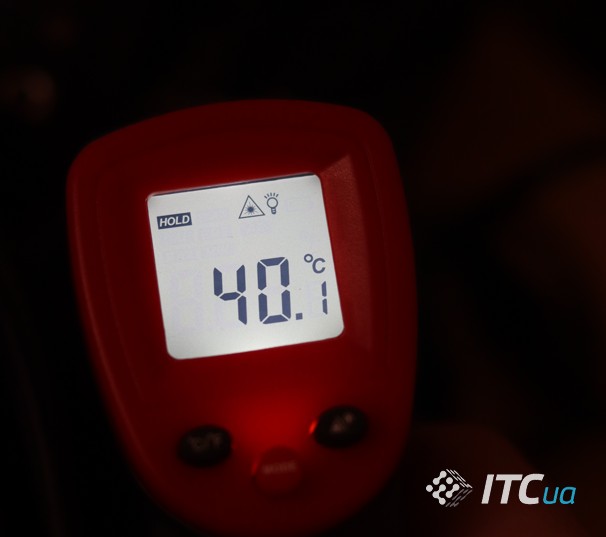 Conclusions
Intel Core i9-13900K became a logical continuation of Intel Core i9-12900K. It has no direct analogues. Without a doubt, this is the most powerful CPU you can buy for a home computer right now. Its power may be too much for most home users.
The 13900K is designed for extreme conditions and will be appreciated by the narrow circles of professionals and enthusiasts. For a good balance, get ready to equip such an RTX 4000-series video card processor. The new Raptor Lake i9 breaks performance records and leaves last year's flagship far behind.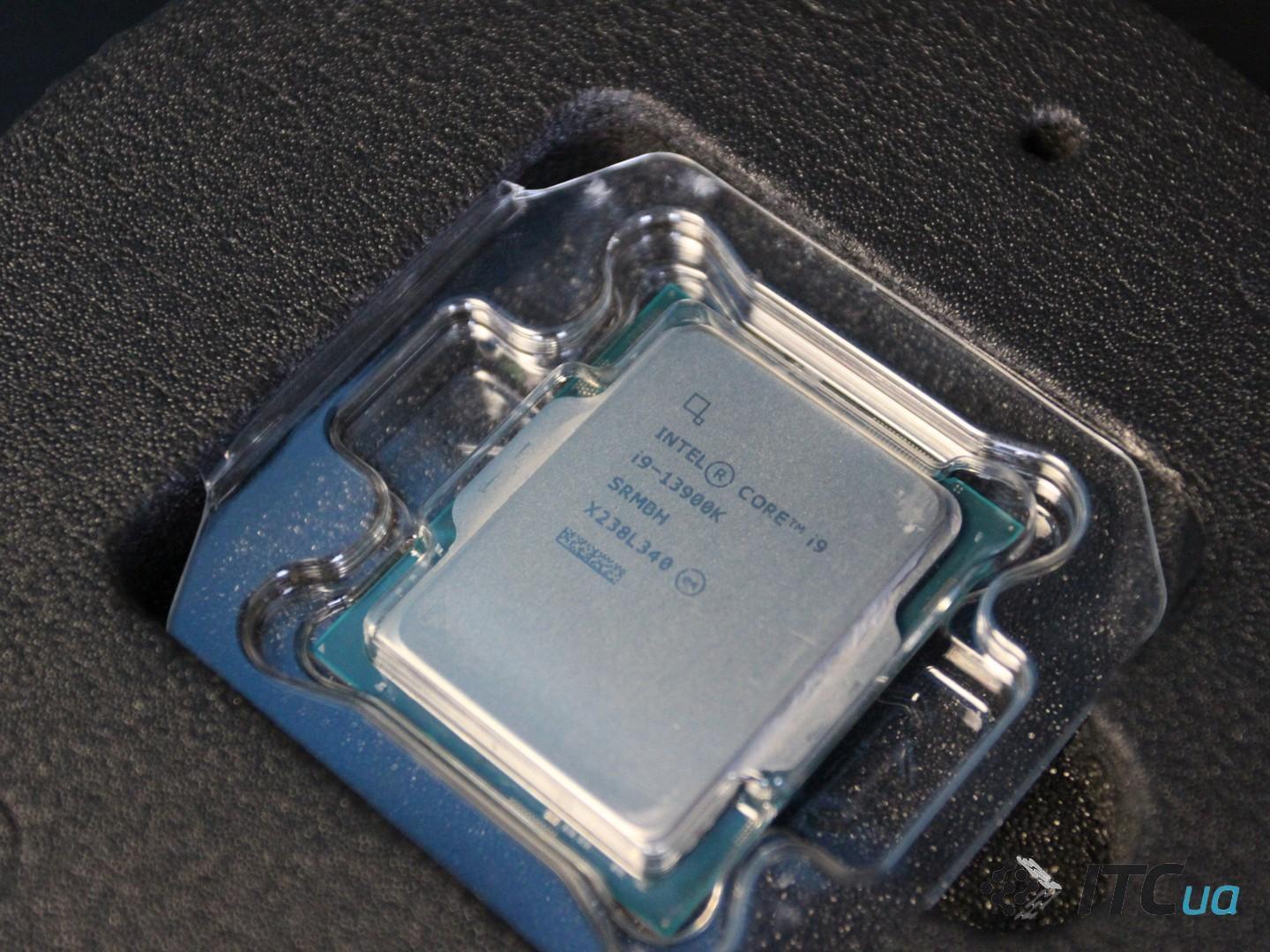 Intel Core i5-13600K is destined for success. This processor can quite confidently be called the best solution of 2022-2023 in the middle class. Excellent single-core power and many additional E-Cores allow you to overtake Intel Core i9-10900K, i7-11700K, i9-11900K, i7-12700K in any tasks. An average player that has become a universal solution not only for games, but also for work. All thanks to the train of energy-efficient cores and high frequencies of P-Cores. For the first time, the i5 series can be used both for entertainment and workstation class computers.
Asbis, the official distributor of processors in Ukraine, offers a full range of new products: Intel Core i9-13900, Intel Core i9-13900, Intel Core i7-13700, Intel Core i7-13700K, Intel Core i5-13600K, Intel Core i5.
Prices start from UAH 14,000. The successful i5, progressive i7 and ultimate i9 Raptor Lake are already available in official Asbis partner stores: Rozetka, Brain, Telemart, ArtLine.
Project partner?


More about desktop processors