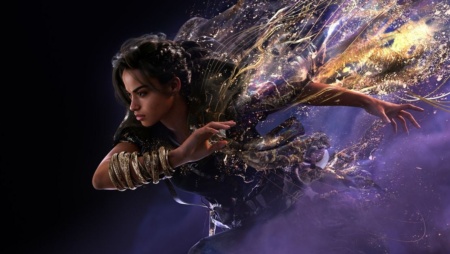 A day before the official release of one of the main game premieres of 2023, foreign publications published assessments and reviews of Forspoken – a role-playing action game developed by Luminous Productions and published by Square Enix.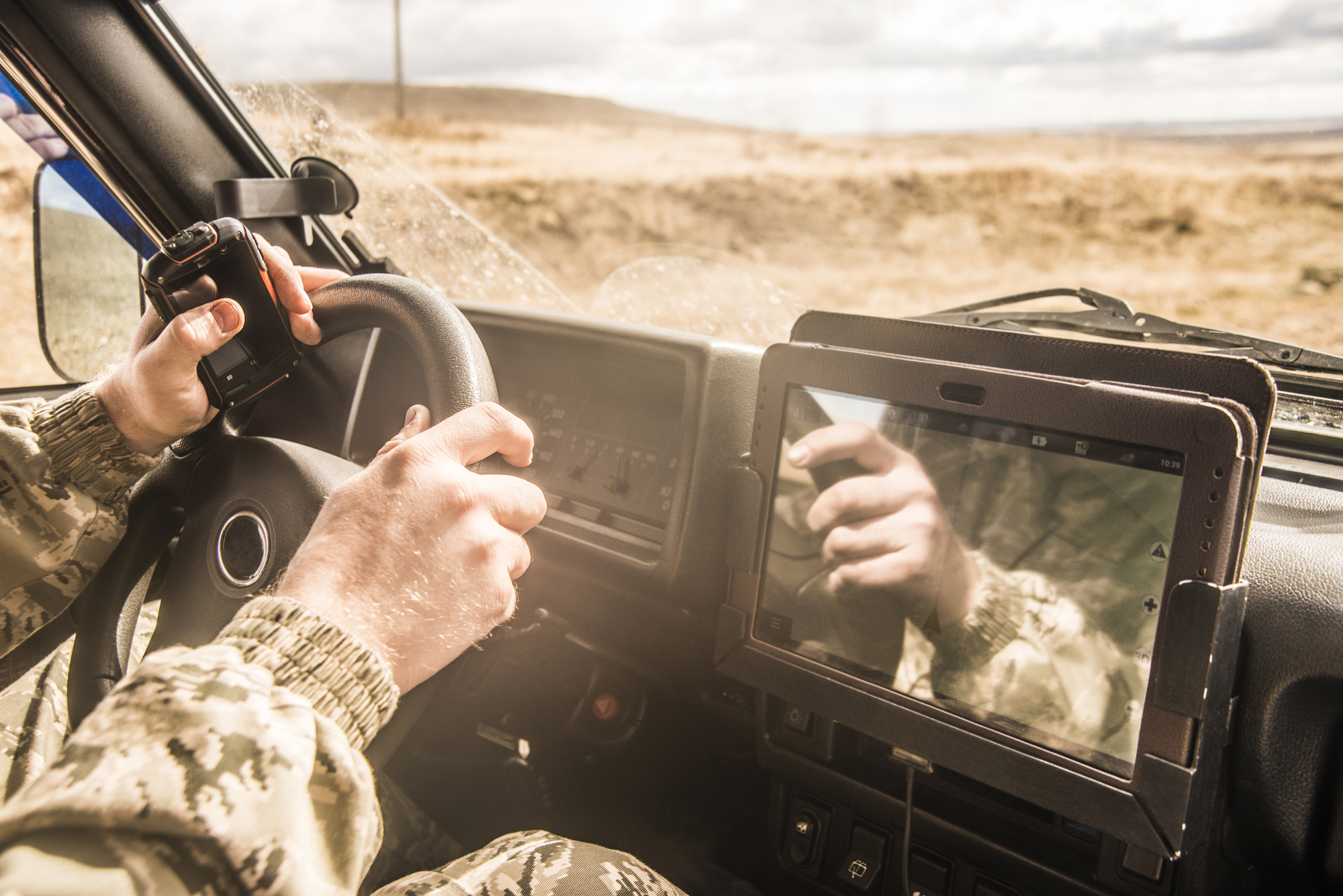 The demo of the game was received very coolly by the players – the dialogues in the trailers seemed a bit strange, and the specifications for the PC were "ridiculous". It was expected that the final product would surprise the audience, but it turned out not to.
Reviews from reviewers are quite poor, at the time of publication Forspoken had a score of 69 on OpenCritic, based on scores from 53 critics (only 29% of reviewers recommend it). On Metacritic, the game has a score of 68 based on reviews from 59 critics.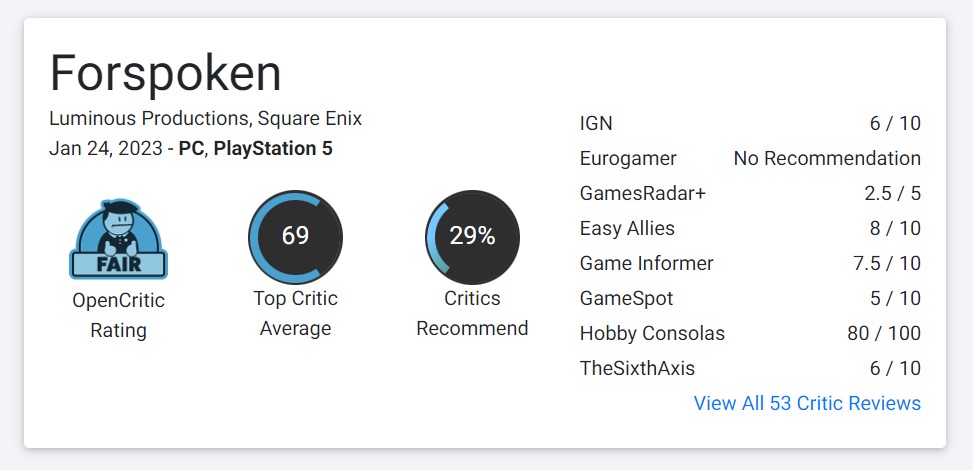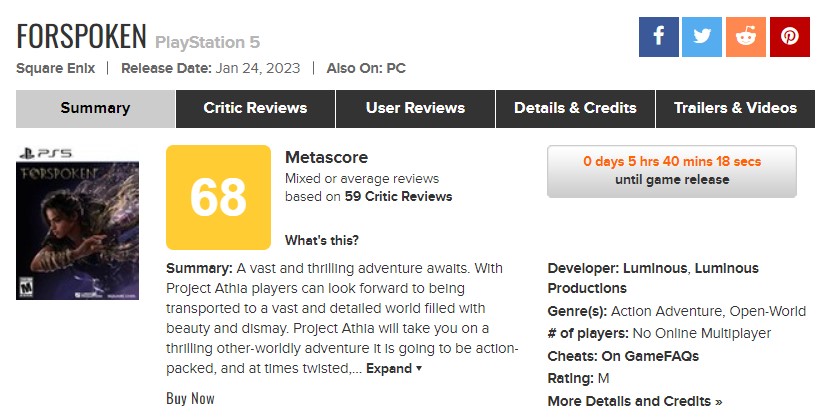 In the context of other video game releases, these are terrible ratings. These are numbers that are unlikely to make any game studio happy: where 90+ is a potential Game of the Year, 85+ is enough to get potential team bonuses, and 75+ is "not bad".
If the game is in the mark aggregators at the mark "60", it can be considered a bad sign. Forspoken's current score is only 7-8 points higher than the 2022 Saints Row reboot, which scored 61 and is considered one of last year's biggest flops.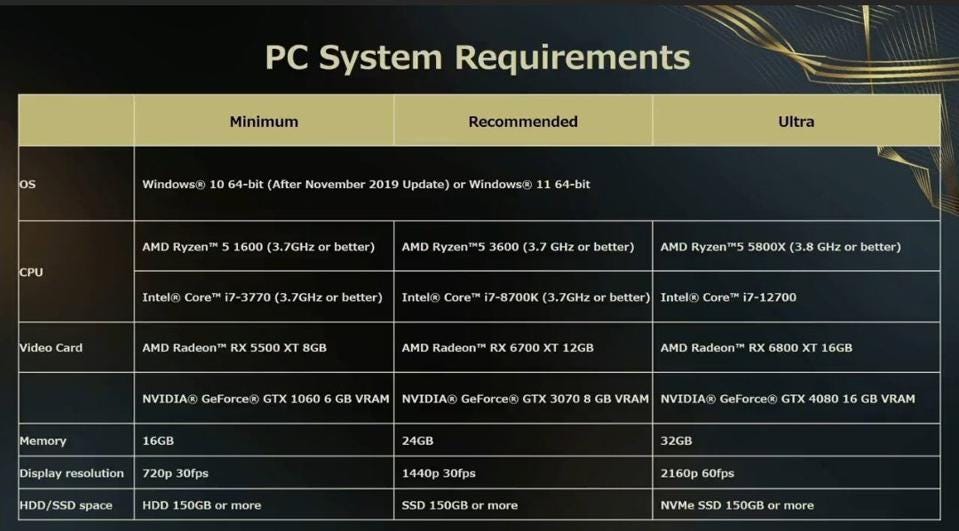 In this case, it's even worse because of two key factors. Square Enix used the old "limited digital codes" trick and specifically avoided giving codes to many retail outlets.
Also, when everyone is asking if this game is going to be poorly optimized for PC because of the crazy recommended specs that Square Enix put out – there are no reviews of the PC copy, it's all on PS5. So it's entirely possible that the ratings could have been even worse if more outlets had received copies and the PC codes had actually been released.
Here are some quotes from reviews of foreign publications about the game:
IGN (6/10) – "Forspoken's flashy combat and parkour may be fun, but it's not enough to make its narrative and open world interesting to explore."
GameSpot (5/10) – "Forspoken is visually and musically pleasing, but boring combat, poor characterization, and loose movement mechanics make for a mediocre experience."
One of the most positive reviews was by Gene Park of The Washington Post (8/10):
"Forspoken doesn't do anything new for the open-world genre, but it offers enough to stand out, mostly thanks to Frey and her magic spells, and a story that's capable of holding your attention."
In general, the main comments concern the dialogues and the "everyday" of the open world. That's bad for both Square Enix and PlayStation, which has been touting the game as one of its major console exclusives of the year.
Source: Forbes