The former president of Russia rushed to fiercely defend the master of the Kremlin.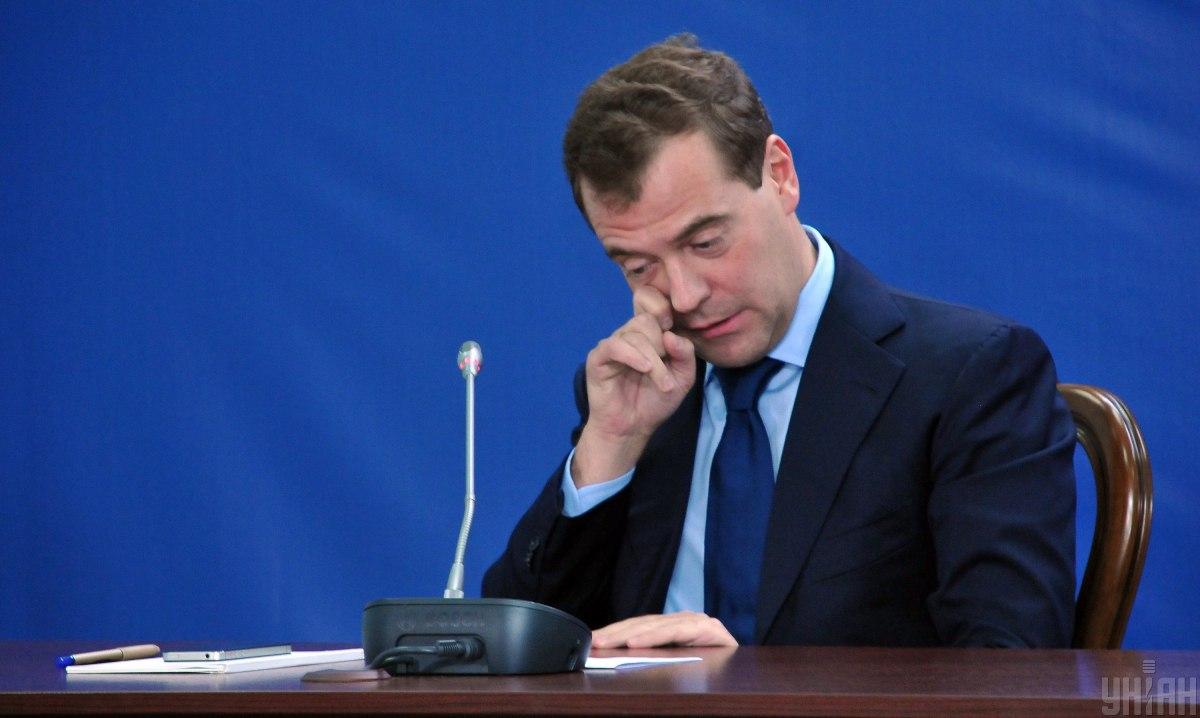 The former president of Russia, Dmytro Medvedev, burst into yet another tantrum against Ukraine. Full hate post in Telegram appeared in response to the recent statement of Volodymyr Zelenskyi.
In an interview with journalists, the Ukrainian president said that Vladimir Putin is "nobody" for him today, so there are no plans to meet him.
This statement by the head of the Ukrainian state caused a whole storm of emotions in Medvedev. First, he stated that "not very healthy people" have a tendency to endow other people with their own phobias and problems in their imagination.
After that, the ex-president immediately switched to the images of Zelenskyi, probably demonstrating how exactly such a psychological projection works in the case of Medvedev.
"This creature is not even a clown anymore, but just a circus dog, a poodle at the trainer's feet, barking at the cotton in his palm," Medvedev wrote to Zelensky, while accurately describing his own position in the Russian elite.
Medvedev is particularly angry, apparently, when he realizes that in the West they generally agree with Zelenskyi's opinion.
"The delirium is supported in every possible way by Western aesculapians, who regularly visit the patient at his place of residence. They also give the patient from ward 404 money, weapons, and verbal injections that stimulate his delusional state," he wrote.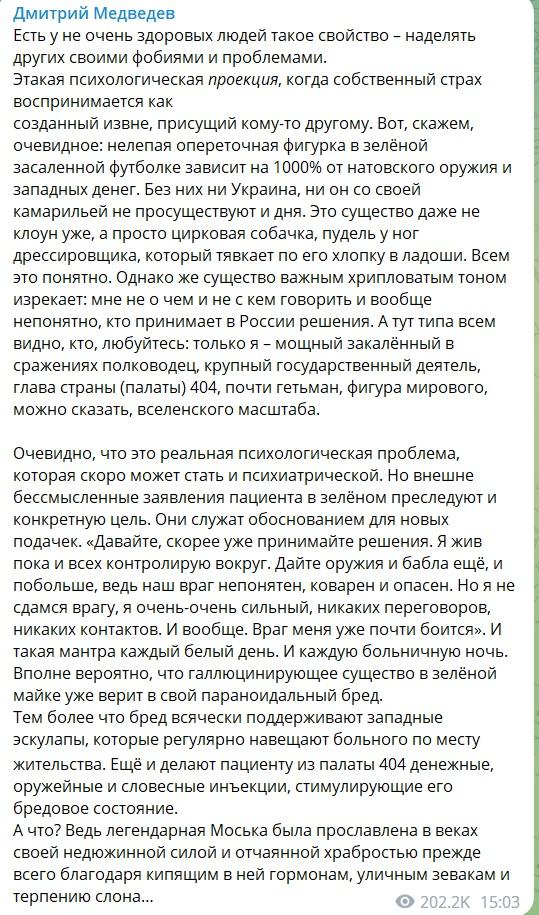 Zelensky's statement about Putin
In an interview with the British Sky News channel, which appeared today, Ukrainian President Volodymyr Zelenskyi said that Putin is "nobody" today, and that it is not clear who is making decisions in Russia today. For this reason, a meeting with the owner of the Kremlin is impossible.
"I'm not interested in it. I'm not interested in meeting, I'm not interested in talking… I really don't understand who makes the decisions in Russia," Zelenskyy said.
After that, Putin's spokesman Dmytro Peskov sharply criticized Zelenskyi and said that the Ukrainian president "himself has long ceased to be a possible opponent" for the head of the Russian Federation.