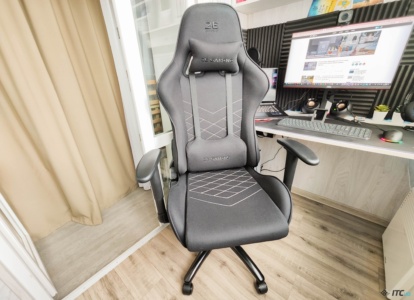 Today we will talk about a gaming chair from the company 2E Gaming called Bushido. It is a budget, attractive and, most importantly, convenient option for long gaming sessions or working from home. Of course, despite the good price and various advantages, the chair has its drawbacks. Read about everything in detail below.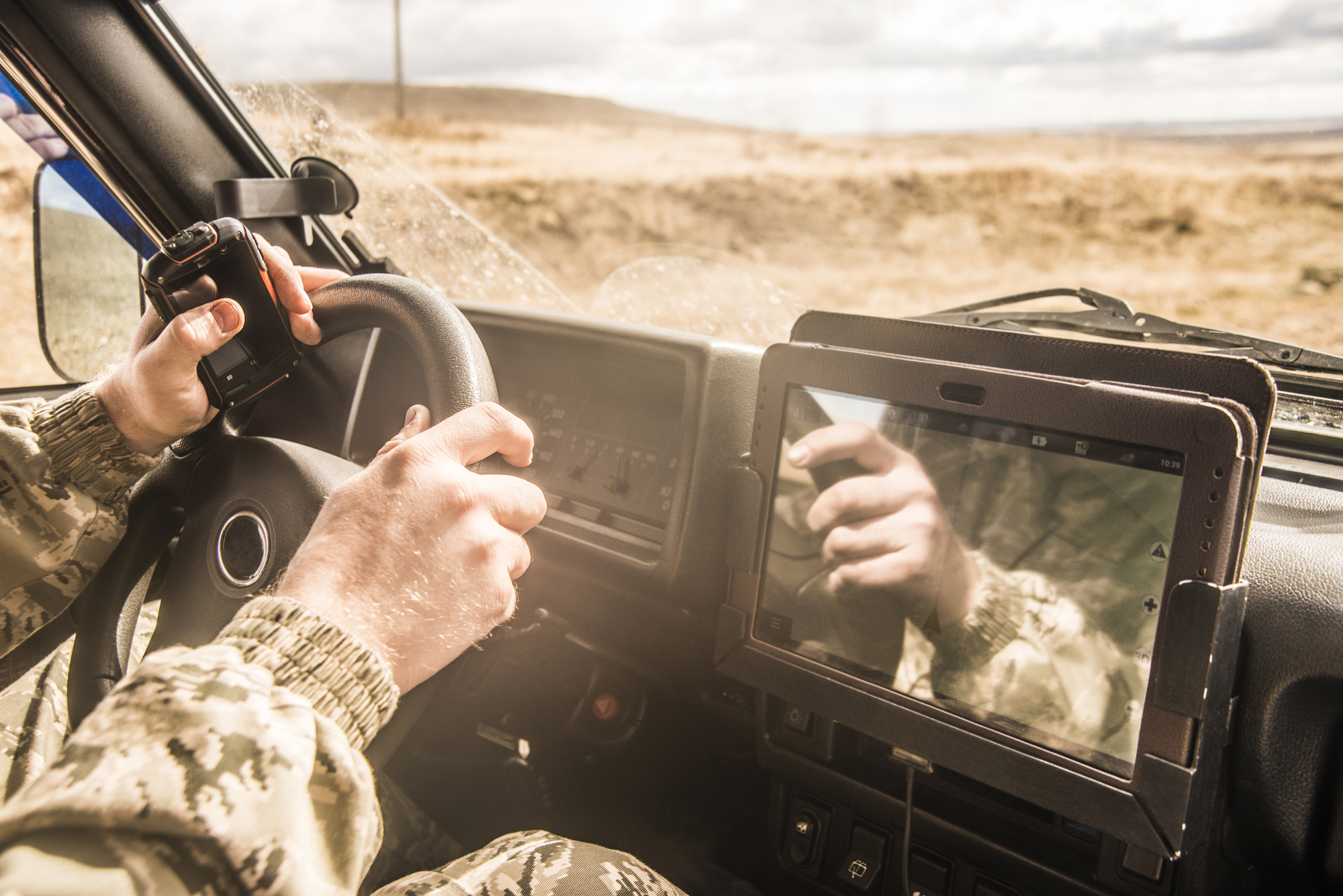 Main features of 2E Gaming Chair Bushido
| | |
| --- | --- |
| Basis | Crossword with rollers |
| Color | Black |
| Upholstery material | Cloth |
| Armrests | 2D |
| Case and crosspiece | Metal, nylon slings |
| Regulation | Seat height, backrest angle |
| Chair seat depth | 50 cm |
| Maximum load | 150 kg |
| Weight | 20.9 kg |
| Swing mechanism | Yes, "butterfly" |
| Seat dimensions | 38×50 cm |
| Chair height | 127.5-135 cm |
| Seat width | 68 cm |
| Chair seat width | 38 cm |
| Back height | 83 cm |
| Package dimensions (HxWxD) | 33x70x85 cm |
Design and materials
The 2E Gaming Chair Bushido has a steel frame, which is complemented by a strong metal cross. At the same time, the chair is quite light (21 kg), of course, when compared with other similar models. The gaming chair has the shape of a racing seat, it has two ears and classic curves on the sides.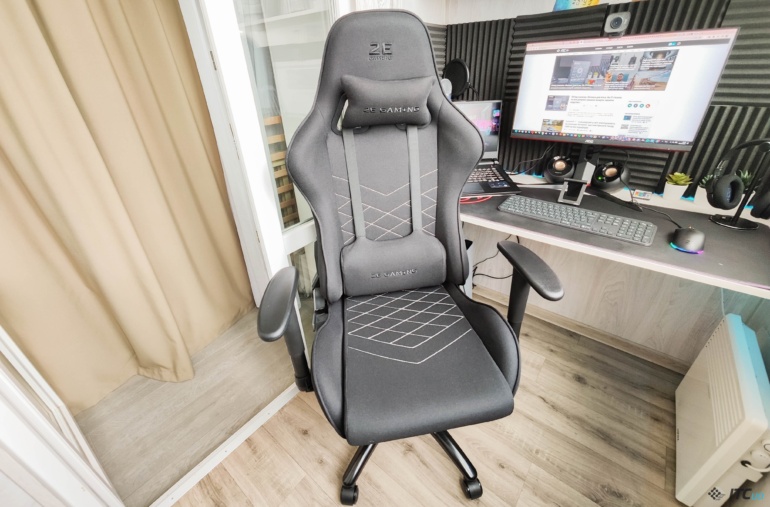 It is this version of the 2E Gaming Chair Bushido that has been covered in dark-colored fabric with patterns on the back and seats made of white threads. There are also versions made of eco-leather in different colors, so here you can choose the decoration of the chair to your taste.
Personally, I like the more spectacular version of black eco-leather. Although the fabric cover is more comfortable and does not fly in the summer. But it is more difficult to take care of him.
The back of the 2E Gaming Chair Bushido
The back of the 2E Gaming Chair Bushido is slightly curved and quite stiff, but it is comfortable to lean on. There is soft foam inside, but not much of it. Precisely in order to support the back, not to drown in softness and not to lean on something too hard and uncomfortable.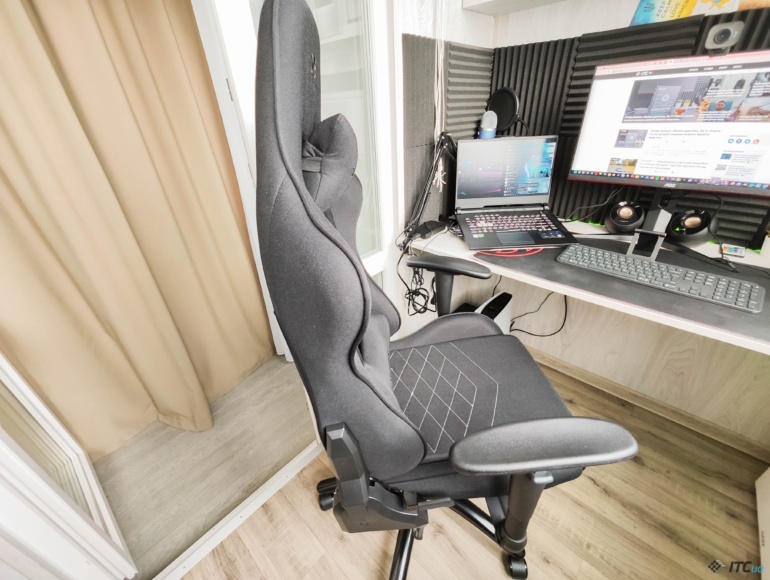 Installed nylon straps are also responsible for the reliability of the back.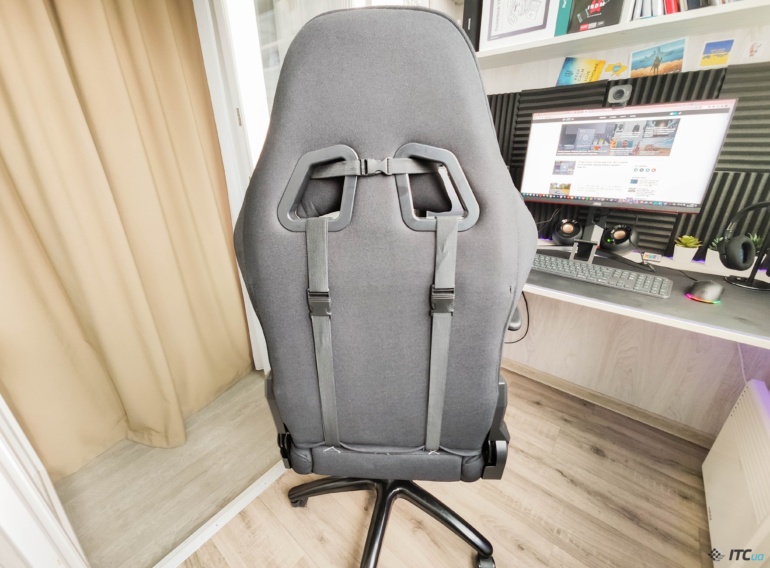 Two complete anatomical pillows are attached to the back: one for the neck, the other for the lower back. Both have soft memory foam and are height adjustable.
The upper pillow can be fixed in two positions: on the ears or above them. The first option is suitable for people with a height of up to 180 cm, and the second for all those who are taller. I am 182 cm tall and when the pillow is attached to the ears, it is below the neck. And when it is higher, it just comfortably supports it.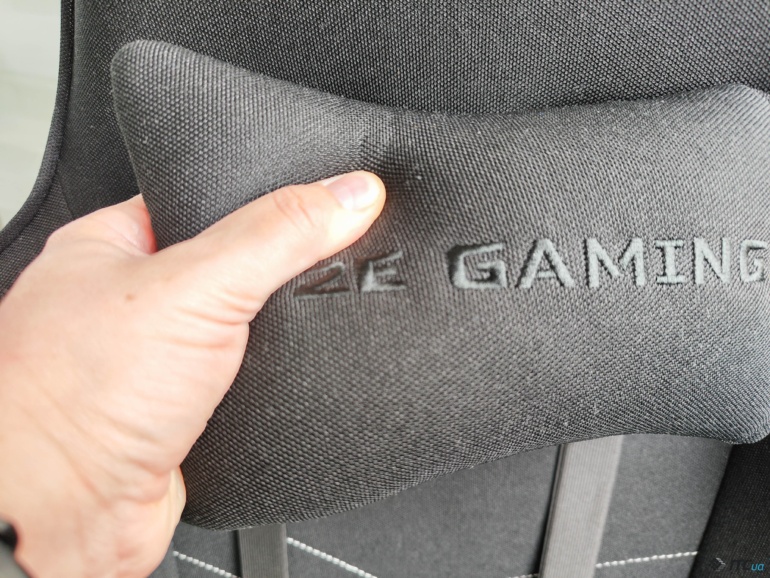 At first, the bottom pillow rested uncomfortably above the lower back, and the back in the middle. Therefore, it was first necessary to lower it with the hands, and then lean on it. After a few days, the straps stretched a little and the pillow was already in the right position and very comfortably supported the lower back.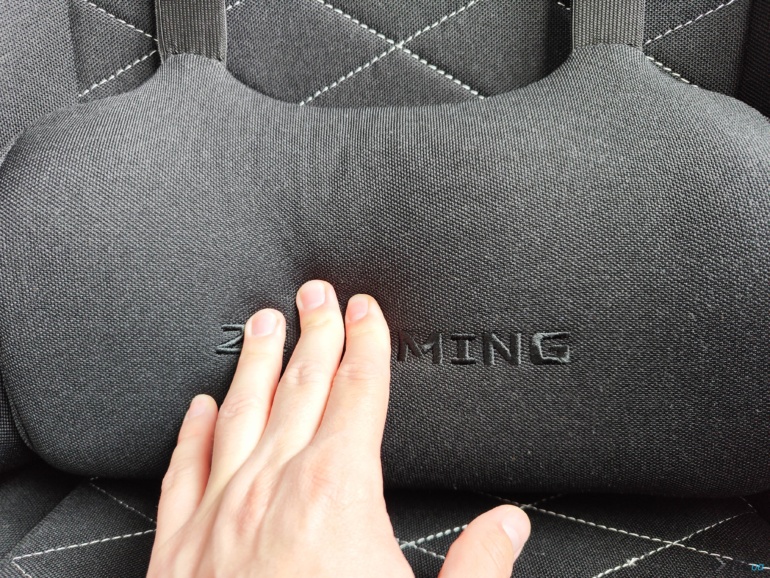 I know that not everyone likes cushions in gaming chairs, but I always use them whenever possible. In my opinion, these elements do improve the usability of the chair. Only in some cases did I clean the top pillow and never the bottom one.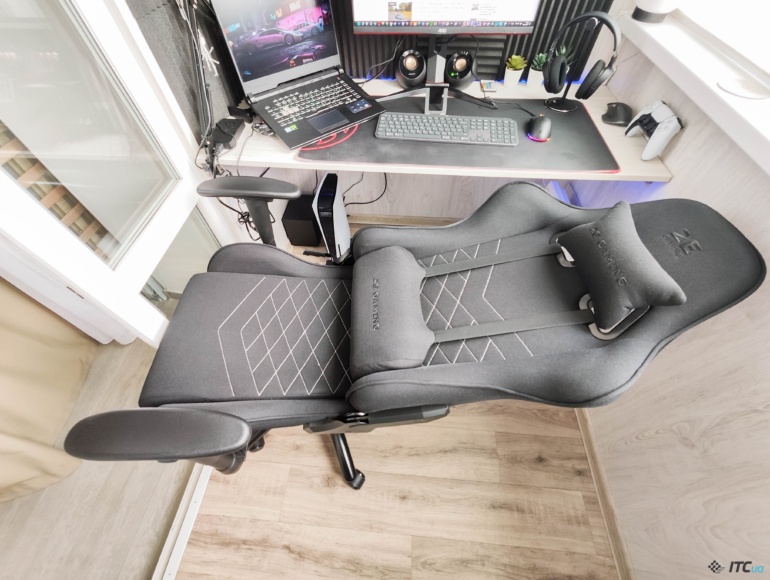 The back of the Bushido 2E Gaming Chair reclines 180 degrees. This is not possible in all chairs, even in the more expensive segment. This option allows you to fully lie in the chair. If you put something under your feet, you can take a nap on the chair or simply rest in a horizontal position.
The back of the chair is not very wide (68 cm), so this model will not suit users with broad shoulders. As for a height of 182 cm, I have quite narrow shoulders and even the width of the back was close to me.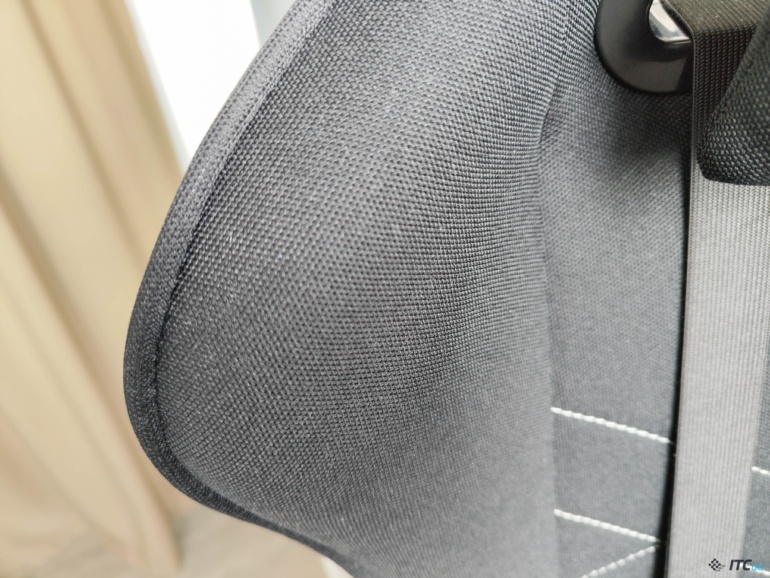 Armrests 2E Gaming Chair Bushido
Let me remind you that the 2E Gaming Chair Bushido is a budget gaming chair, so the armrests here are not 4D, but 2D. That is, they move only sideways and up/down. You can also change the width of the layout, but you need to do this during assembly.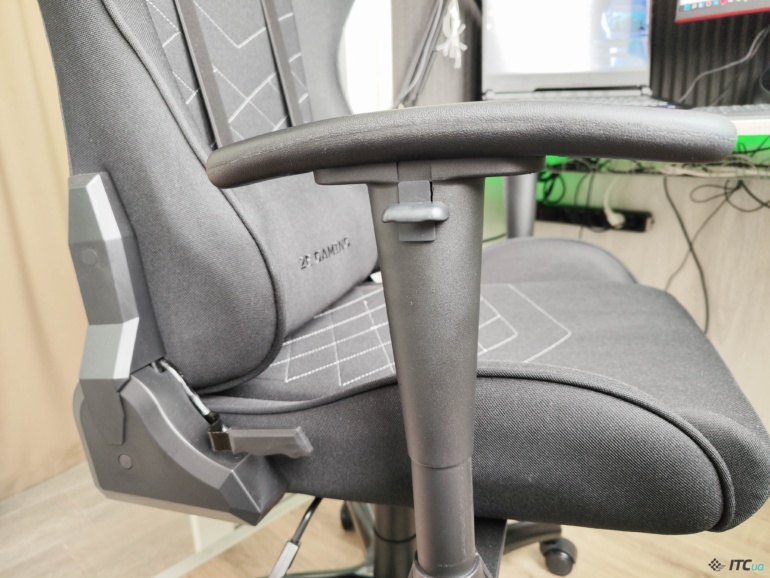 The armrests are made of durable, pleasant-to-the-touch plastic. They are narrow, so the hand can sometimes slip. Also, they move very easily and this also leads to inconvenience. For example, if you strongly lean your elbow on the armrest, it easily moves in one direction or another.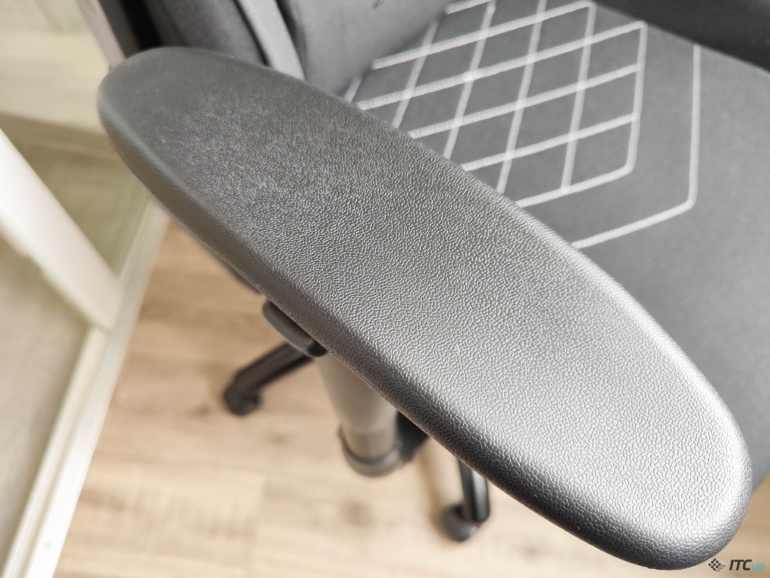 Seat
The 2E Gaming Chair Bushido is a medium-width, firm, foam-filled seat with a white thread pattern. The application depth is 50 cm, and the width is 38 cm.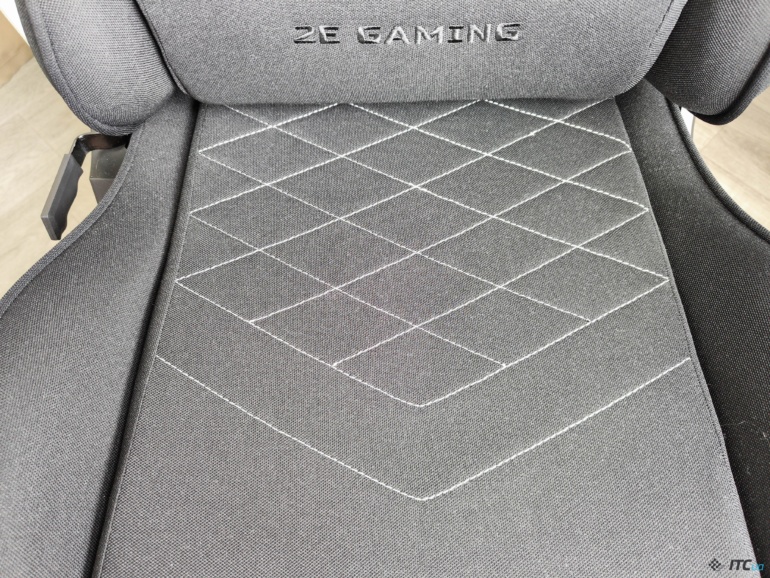 The sides have high sides. They do not allow you to spread your legs very wide, but, despite this, there is enough space. Most likely, people with wide hips will not be very comfortable. But here you still need to look at a specific user.
On the bottom of the seat we see nylon straps. They securely hold the gamer's soft spot and potentially prevent him from pushing this part of the chair over time.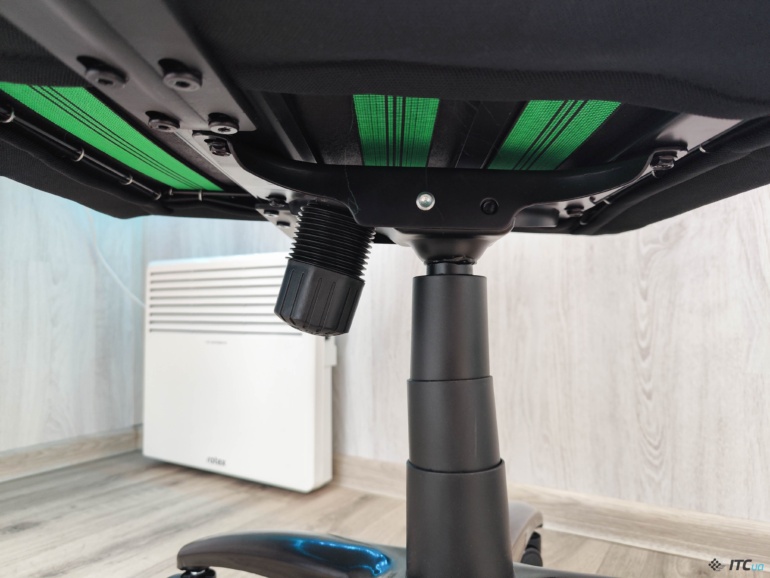 Rocking mechanism, gas lift, crossbar
2E Gaming Chair Bushido has a fourth class gas lift. The swinging mechanism here is the simplest – "butterfly" or "Top-Gun". Its disadvantages are a high probability of creaking after some time of use, and not very deep rocking compared to more expensive options. On this model, you can not only swing, but also lower the seat up or down. However, the amplitude of this movement is quite small.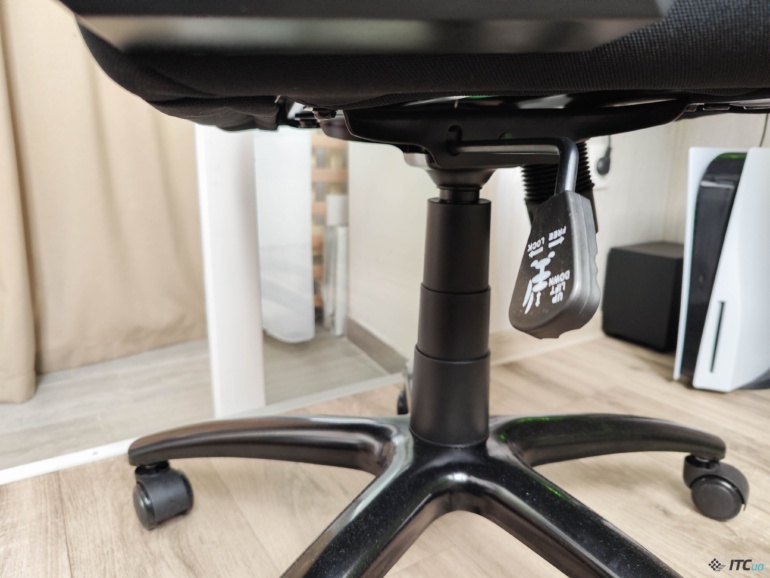 The chair for gamers received a 5-ray metal cross in black. The surface here is glossy, so dust and other traces of use are visible literally immediately after the next cleaning.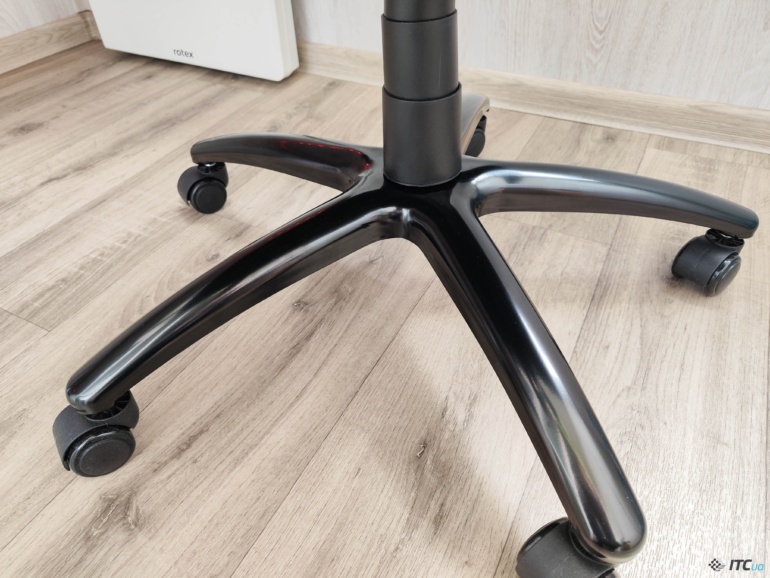 There are also five wheels of the simplest design with a rubberized surface. If desired, the basic wheels can be replaced with spectacular rubber options. But this, of course, must be purchased separately.
During movement, the wheels do not creak, do not make other unpleasant sounds and do not scratch the floor. The latter is very important, especially if you have parquet or laminate.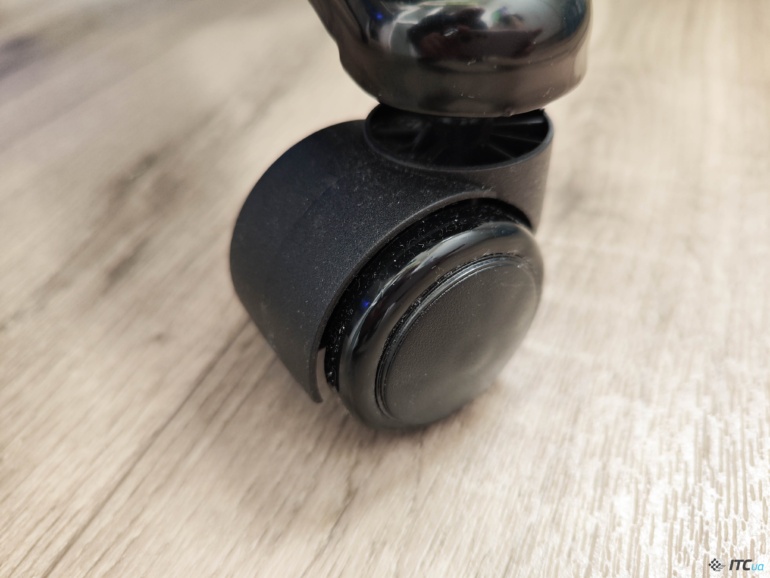 2E Gaming Chair Bushido experience
2E Gaming Chair Bushido comes in a cardboard box. All elements of the chair are well packed, there are instructions, a set of screws and a screwing tool.
As already mentioned above, the chair weighs only 21 kg, so it is very easy and quick to assemble. It took me 25 minutes from the moment I opened the box of a fully assembled chair.
Perhaps this was partly influenced by my extensive experience in compiling them. And yet, all the holes here are made in the right places without deviations, pieces of upholstery or guts, as it happens in other budget models. All screws are reliable, do not bend during tightening and do not break.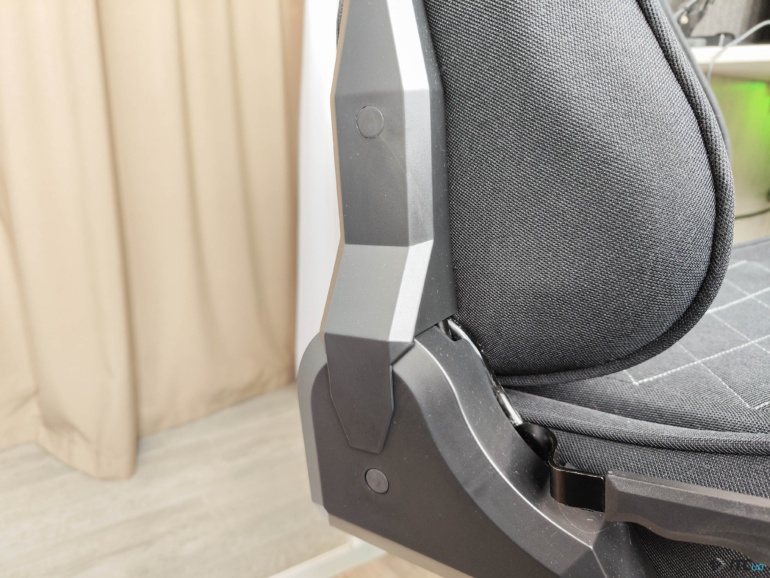 The 2E Gaming Chair Bushido is quite stiff and keeps you in good shape. It will not be possible to drown in the softness of the back or seat, but there is no excessive stiffness here either. In general, it resembles the much more expensive Razer Enki model.
The manufacturer states that the 2E Gaming Chair Bushido is designed for users with a height of up to 190 cm and a weight of up to 150 kg. I believe in the latter 100%, but I doubt the former very much. As already mentioned above, the chair has a rather narrow back and seat, but it fit without problems for my 85 kg and 182 cm height. And if there are no problems with weight, then there is with height.
I think the chair is worth considering if your height is less than 185 cm, because I already attached the pillow to the upper part of the back, and I am 182 cm tall. Of course, you can not use the pillow, but if you are 190 cm tall, you probably won't be able to properly put. head on the back.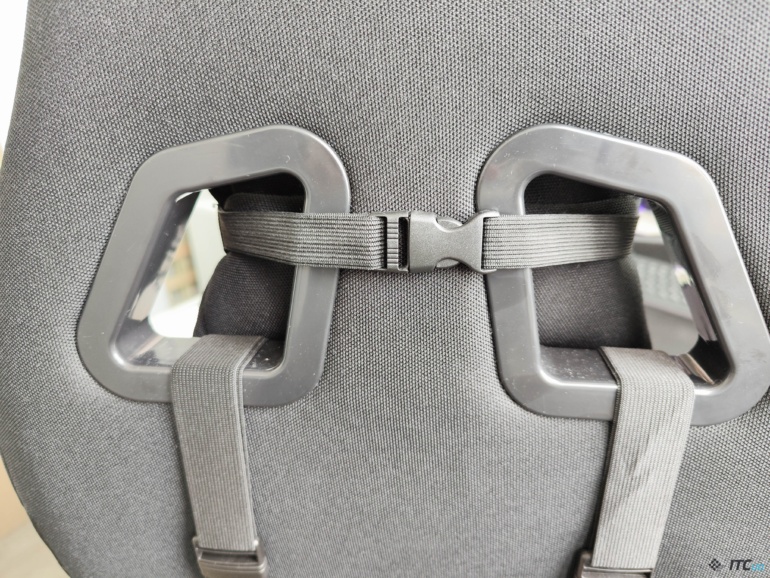 In my case, one of the problems with the "butterfly" mechanism turned out to be – after two weeks of use, it started to squeak a lot. I have read reviews of this chair and other models with such mechanisms. People say that everyone is lucky. For some, it does not creak at all, and for others, it starts on the second day, or after a week or two, like mine. Therefore, it is purely a lottery.
Cost and competitors
Prices for the 2E Gaming Chair Bushido start at UAH 7,000. There is a war in the country, because the prices of everything have risen. Today, this is a new threshold for the segment of budget gaming chairs.
In this regard, I see the following competitors: DXRacer P Series (price tag from 7,499 hryvnias), HATOR Darkside chair with a very similar design (prices also from 7,499 hryvnias) and Aerocool Earl (from 6,966 hryvnias) for fabric and velor fans.
Pros:
light weight, quick cleaning, backrest angle 180 degrees, good quality of materials and components, good price, fabric upholstery comfortable for the heat, comfortable pillows made of soft foam, average softness of the chair, which makes you sit straight and be in good shape
Cons:
fabric upholstery is more difficult to care for, cheap rocking mechanism, too thin and unreliable armrests, not everyone will like the stiffness of the back and seat, narrow seat, therefore not suitable for people with wide hips
Conclusion:
2E Gaming Chair Bushido is a worthy budget gaming chair that can be recommended for purchase. The model will not suit users with broad shoulders, hips and height over 185 cm. For the rest, it is a good choice for not all the money in the world.
The gaming chair has a different upholstery design, a medium rigidity construction, a reliable steel frame and nylon straps in the back and seat. We also like the metal cross, comfortable soft anatomical pillows and silicone wheels suitable for any surface. Unfortunately, the 2E Gaming Chair Bushido has a cheap rocking mechanism that will most likely creak eventually