Three people were killed in Kramatorsk in the last two days as a result of Russian attacks.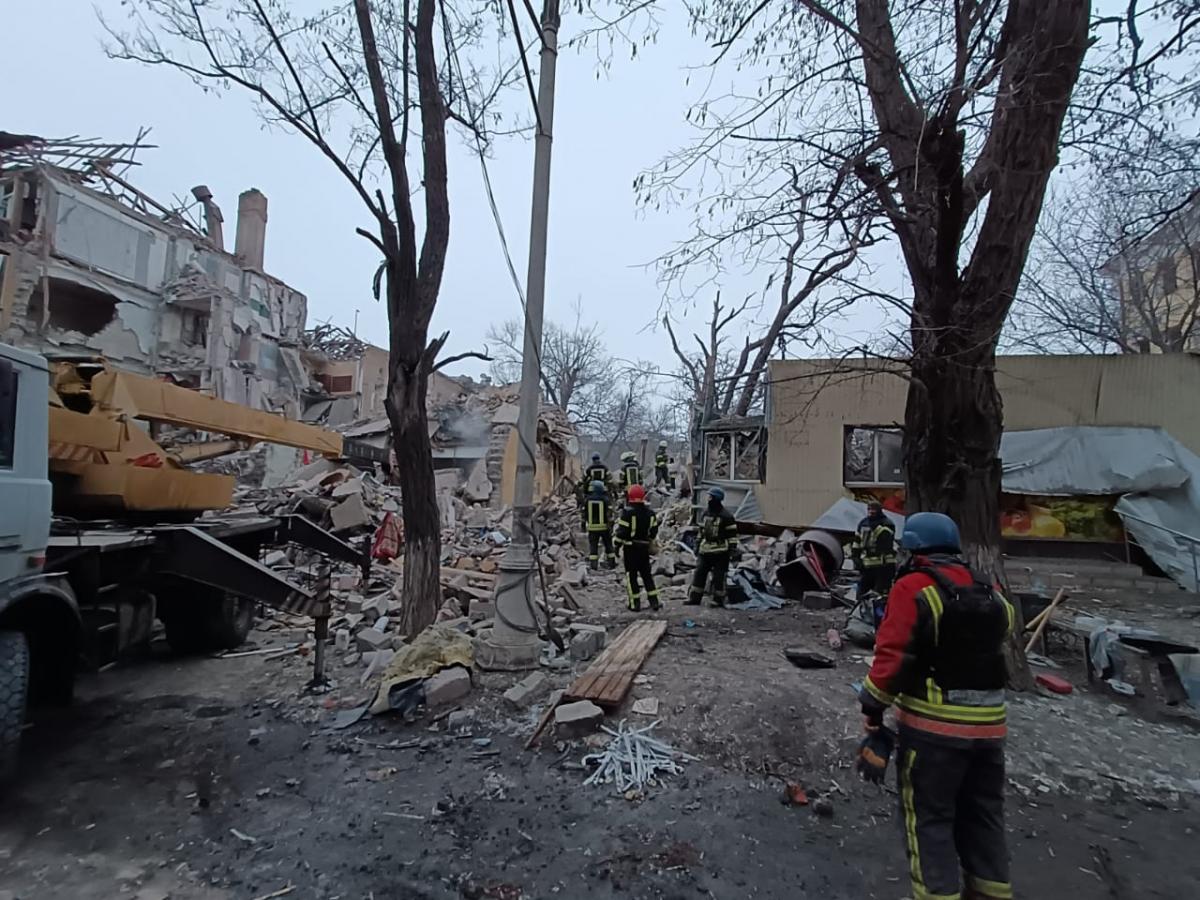 Over the past two days, on February 1 and 2, 2023, 51 high-rise buildings were destroyed by shelling from the Russian invaders in Kramatorsk, Donetsk region.
As the mayor of Kramatorsk Oleksandr Honcharenko reported on Facebook, Wednesday and Thursday became tragic for the city. In particular, he spoke about the consequences of the shelling of Kramatorsk over the past two days.
"3 people died. 14 were injured (some are serious – they are undergoing surgery). Another 13 people turned to the therapeutic department at night – received the necessary help (mainly psycho-emotional). 51 high-rise buildings (670 apartments), a school, a polyclinic, shops and offices were destroyed." Honcharenko said.
The search for one woman also continues.
"Rescuers, the police, utility workers, doctors, gas workers, electricians and volunteers are working all this time. Everyone is doing their job to help those who are in trouble. We are in contact with the victims of the destroyed house. The work continues, everyone is on the ground." – emphasized the mayor.
Strike on Kramatorsk on February 1
Late in the evening on Wednesday, February 1, 2023, the Russian invaders shelled Kramatorsk. The rocket hit a residential building in the city center. As Pavlo Kirylenko, the head of the Donetsk Regional Government, said, the building was completely destroyed as a result of the attack, and there were people under the rubble.
Later, the General Prosecutor's Office reported on eight wounded and two killed civilians as a result of Russian invaders entering a house in Kramatorsk.
On the morning of February 2, the State Emergency Service noted that in Kramatorsk, the bodies of three dead people were recovered from the rubble of a house destroyed by a Russian missile, and two people were rescued. 18 people were injured, 8 of them were hospitalized.