The scandalous acting head of the tax inspectorate may report suspicion of illegal enrichment.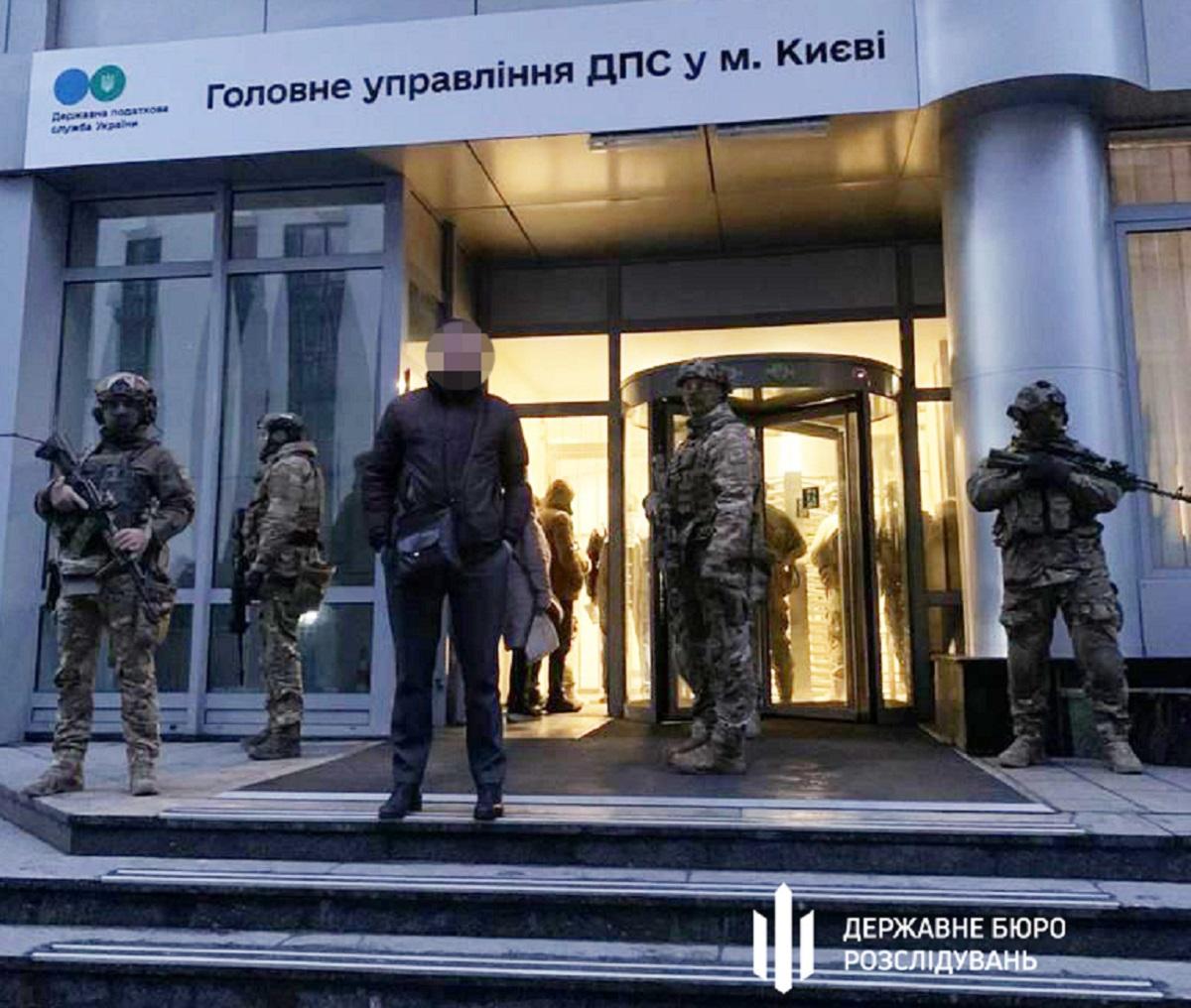 The scandalous Acting Head of the Tax Inspectorate of Kyiv, Oksana Datiy, has written a resignation letter after she was searched. Former in at. the manager may be notified of suspicion in connection with illegal enrichment.
This information was shared by the LB publication with reference to its own sources in the tax service. The interlocutor of the journalists said: "I wrote a statement immediately after the searches. It is possible that there will be a suspicion of illegal enrichment. I have no doubt that it exists. However, in reality [она] engaged in small matters, there is nothing systemic there.
As proof, the source of the portal provided a photo of the statement. The picture shows that Dati decided to resign "of her own free will".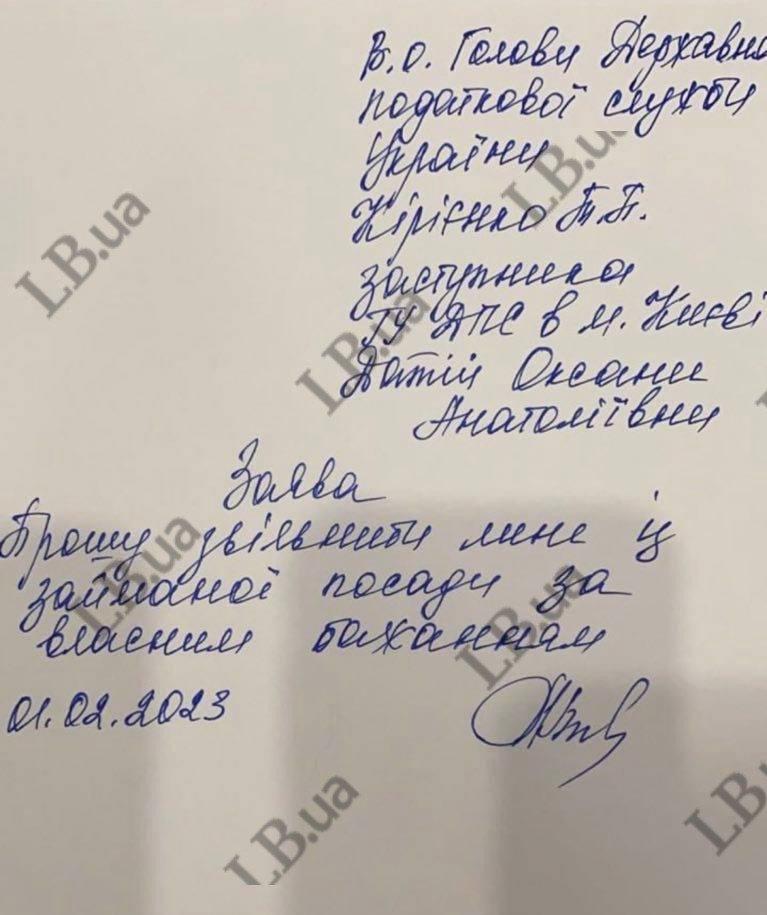 Searches in Datia: basic information
On Wednesday, February 1, numerous searches of officials took place. They also touched Datia, who was visited by the investigators of the GBR.
According to operational data, she implemented through her proxies schemes for artificially inflating gross costs by individual enterprises, conducting business activities without registration of a sole proprietorship, and submitting unreliable information about income. The tax service is also involved in illegal VAT refunds.
According to expert estimates, as a result of this activity, a total of 45 billion hryvnias entered the shadow turnover.
During the searches, the GBR found 158 thousand US dollars, 530 thousand UAH and 2.2 thousand euros, luxury watches, cars and other things. And Datiy owns three apartments in Kyiv and a house near the capital. The total cost of real estate is $1.2 million.
Investigators also found a wish list that listed a million dollars, a sable fur coat and a Breguet watch.