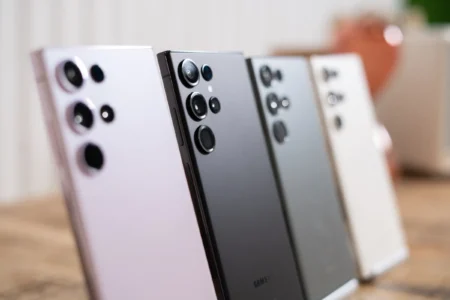 In one of the previous materials, we examined in detail the difference between the Samsung Galaxy S23 series smartphone models. Now let's find out what the differences are between the flagship devices Samsung Galaxy S23 and Apple iPhone 14.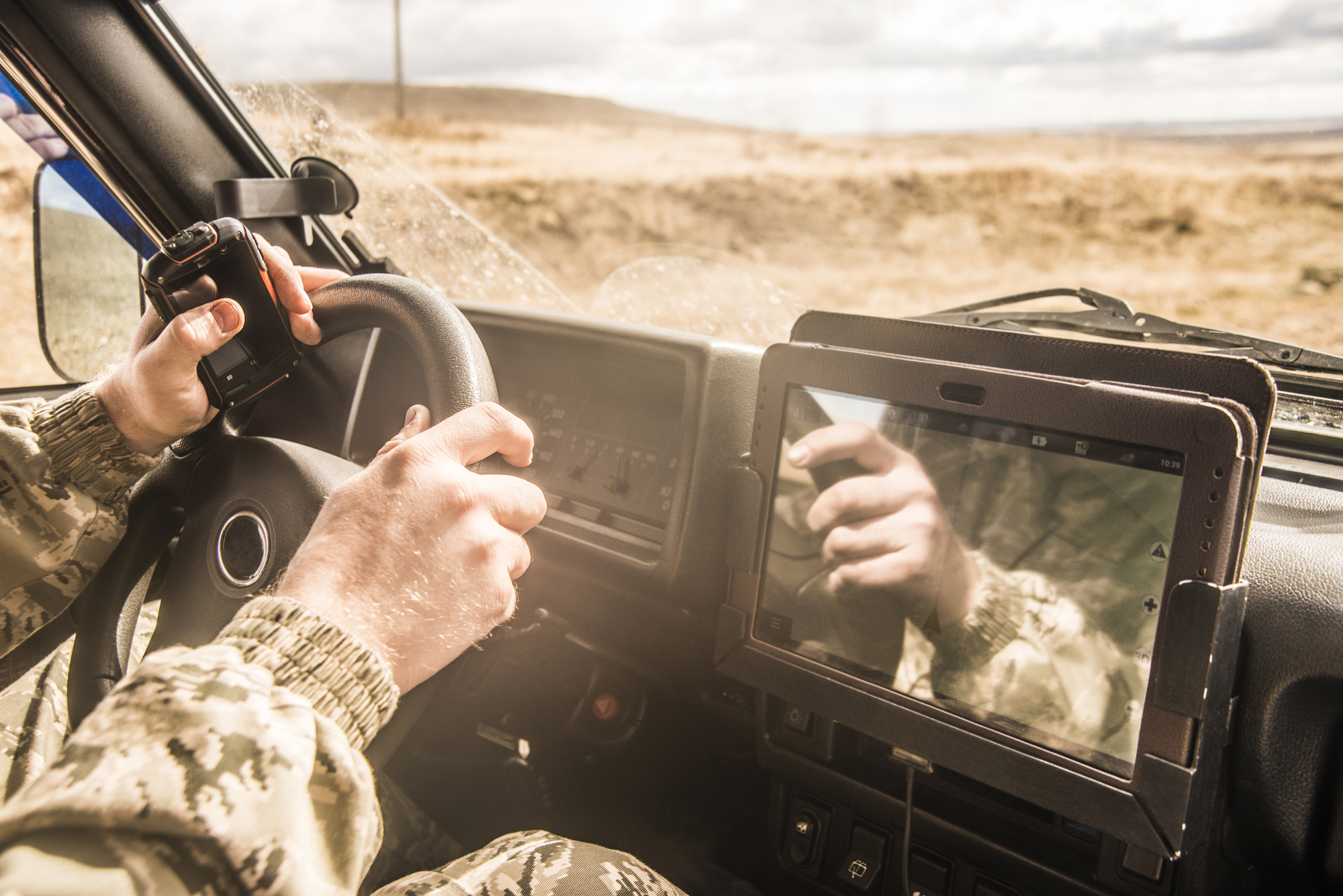 Let's start with the fact that Apple offers 4 models of the iPhone 14, and the Galaxy S23 line includes 3 versions. Entry-level models from both manufacturers start at $799, but other versions are typically $100 or $200 more from Samsung.
If we consider the characteristics of the Galaxy S23 and iPhone 14, it can be noted that the comparable Samsung models have a slightly lower mass, although the Galaxy S23 Ultra is taller and heavier than the iPhone 14 Pro.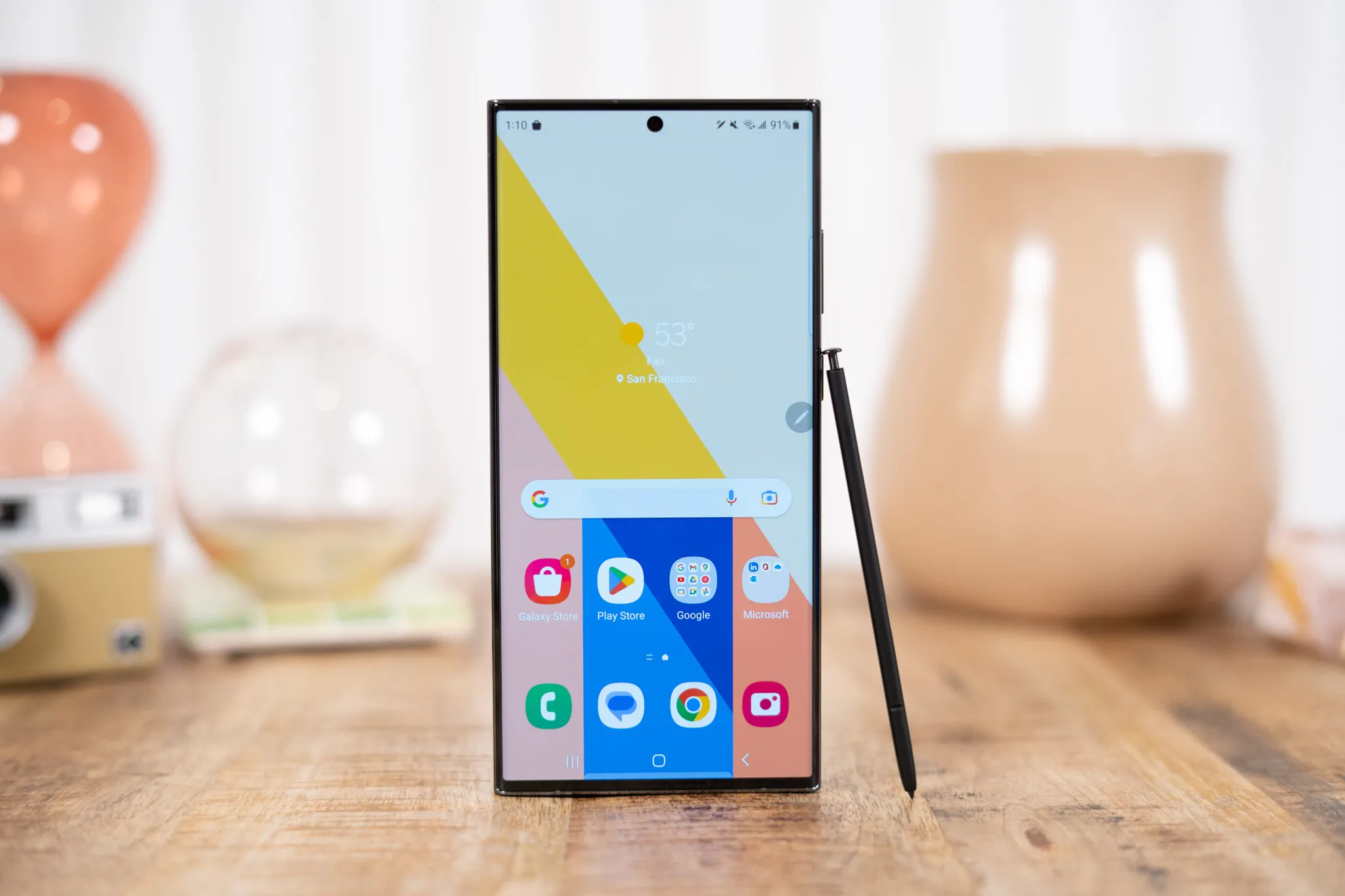 The most noticeable differences are in the displays. While both manufacturers use OLED panels, all Samsung Galaxy S23 devices support a 120Hz refresh rate for smoother scrolling. This screen refresh rate is available only in the top versions of the iPhone 14 Pro, and the basic models are limited to a frequency of 60 Hz. Always-on display technology is also available only in iPhone 14 Pro devices or in the entire Galaxy S23 line. An additional advantage of the S23 Ultra model is support for the included stylus.
Smartphones differ in the processors used. Apple A15 Bionic chips are used in iPhone 14 and iPhone 14 Plus, and A16 in iPhone 14 Pro and iPhone 14 Pro Max. The entire Samsung line is based on Snapdragon 8 Gen 2 processors. It will be necessary to wait for performance tests to develop the most productive solution. However, in any case, performance should be high and roughly comparable.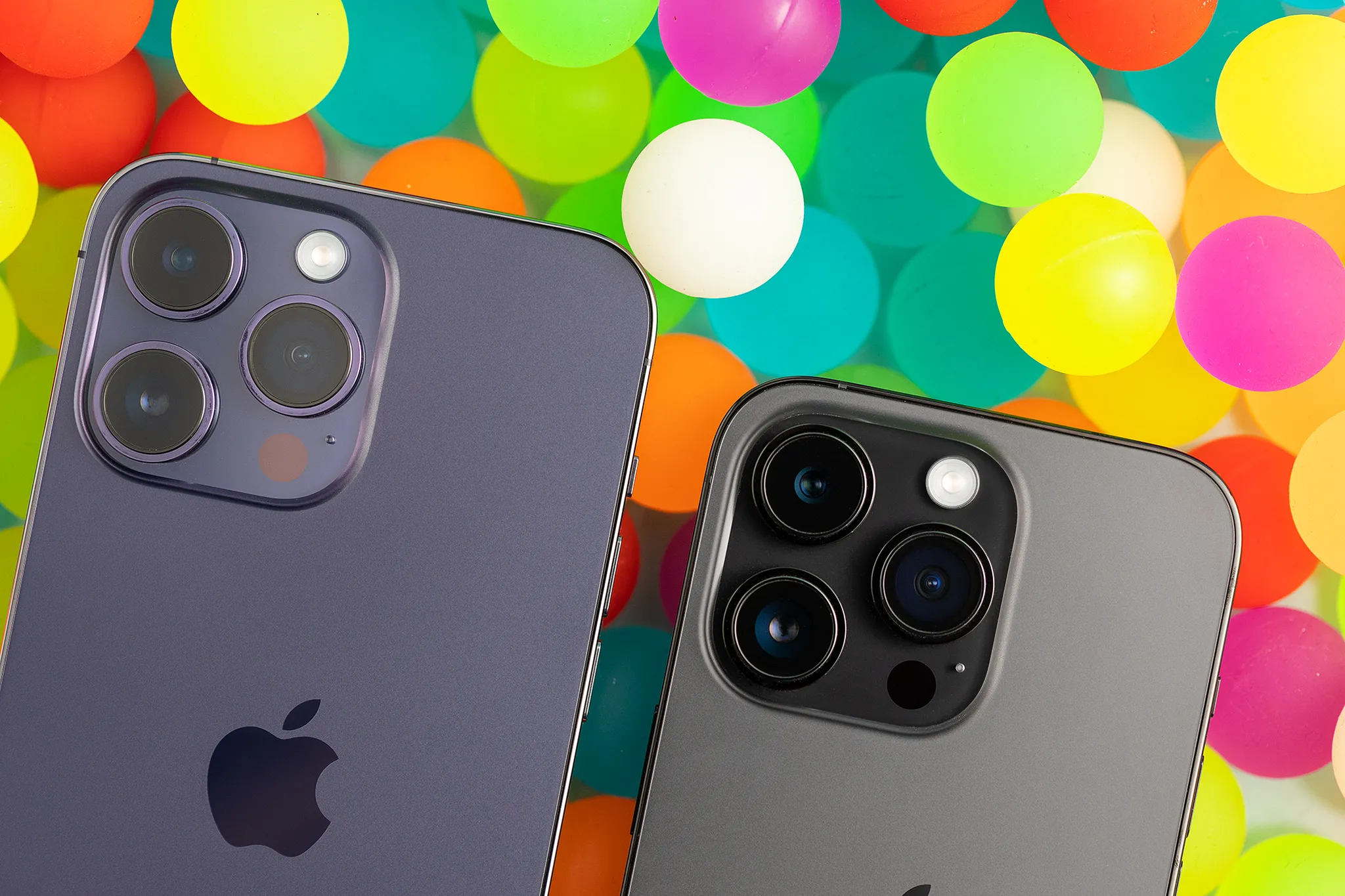 The cameras in the Samsung Galaxy S23 smartphones have sensors with a higher resolution, reaching 200 MP in the S23 Ultra. Even younger Samsung models have many times more megapixels compared to the iPhone 14 – 50 MP versus 12 MP. Although a larger number of pixels does not always provide better shooting quality. In terms of the total number of modules, the advantage is also on Samsung's side.
Finally, devices differ in operating systems. The Samsung S23 smartphones come with Android 13, while the iPhone 14 comes with iOS 16. Both are solid operating systems, and the choice often comes down to personal preference.
Detailed technical characteristics of all models are presented in the table.
Characteristics
Samsung Galaxy S23
iPhone 14
Samsung Galaxy S23 Plus
iPhone 14 Plus
Samsung Galaxy S23 Ultra
iPhone 14 Pro
iPhone 14 Pro Max
OS
Android 13
iOS 16
Android 13
iOS 16
Android 13
iOS 16
iOS 16
Display
6.1 inch OLED
6.1 inch OLED
6.6 inch OLED
6.7 inch OLED
6.8 inch OLED
6.1 inch OLED
6.7 inch OLED
Permission
2340×1080
2532×1170
2340×1080
2778×1284
3088×1440
2556×1179
2796×1290
Display frequency
up to 120 Hz
up to 60 Hz
up to 120 Hz
up to 60 Hz
up to 120 Hz
up to 120 Hz
up to 120 Hz
Dimensions (mm)
70.9×146.3×7.6
71.5×146.7×7.80
76.2×157.8×7.6
78.1×160.8×7.80
78.1×163.4×8.9
71.5×147.5×7.85
77.6×160.7×7.85
Mass
168 g
172 g
196 g
203 g
234 g
206 g
240 g
Battery
3900 mAh
3279 mAh
4700 mAh
4325 mAh
5000 mAh
3200 mAh
4323 mAh
Processor
Snapdragon 8 Gen 2
A15
Snapdragon 8 Gen 2
A15
Snapdragon 8 Gen 2
A16
A16
Refuge
128 GB, 256 GB
128 GB, 256 GB, 512 GB
256 GB, 512 GB
128 GB, 256 GB, 512 GB
256 GB, 512 GB, 1 TB
128 GB, 256 GB, 512 GB, 1 TB
128 GB, 256 GB, 512 GB, 1 TB
Connector
USB-C
Lightning
USB-C
Lightning
USB-C
Lightning
Lightning
Rear camera
50 MP (OIS), f1.8 wide, 12 MP, f2.2 ultra-wide, 10 MP (OIS), f2.4 telephoto
Advanced dual-camera system / 12 MP main, 12 MP ultra-wide
50 MP (OIS), f1.8 wide, 12 MP, f2.2 ultra-wide, 10 MP (OIS), f2.4 telephoto
Advanced dual-camera system / 12 MP main, 12 MP ultra-wide
200MP (OIS), Laser Auto Focus (LAF), f1.7 wide, 12MP, f2.2 ultra-wide, 10MP (OIS) 2PD, f2.4/10MP (OIS) 2PD, f4.9 telephoto
Pro camera system / 48 MP main, 12 MP ultra-wide, 12 MP telephoto
Pro camera system / 48 MP main, 12 MP ultra-wide, 12 MP telephoto
Front camera
12 MP (2PD AF), f2.2
12 MP TrueDepth camera with autofocus
12 MP (2PD AF), f2.2
12 MP TrueDepth camera with autofocus
12 MP (2PD AF), f2.2
12 MP TrueDepth camera with autofocus
12 MP TrueDepth camera with autofocus
Record video with the front camera
4K @ 60FPS
Record video with the rear camera
8K @ 30FPS, 4K @ 60FPS, FHD @ 120fps and 960fps (Super Slow-Mo)
4K @ 60FPS
8K @ 30FPS, 4K @ 60FPS, FHD @ 120fps and 960fps (Super Slow-Mo)
4K @ 60FPS
8K @ 30FPS, 4K @ 60FPS, FHD @ 120fps and 960fps (Super Slow-Mo)
4K @ 60FPS
4K @ 60FPS
Biometric identification
Ultrasonic fingerprint scanner and facial recognition
Face ID
Ultrasonic fingerprint scanner and facial recognition
Face ID
Ultrasonic fingerprint scanner and facial recognition
Face ID
Face ID
Protection against dust and water
IP68
Wireless communication
5G / Wi-Fi 6E
5G / Wi-Fi 6
5G / Wi-Fi 6E
5G / Wi-Fi 6E
5G / Wi-Fi 6
5G / Wi-Fi 6
5G / Wi-Fi 6
Wireless charging
IS
Stylus support
No
No
No
No
IS
No
No
eSIM support
IS
Starting price
$799
$799
$999
$899
$1199
$999
$1099
Source: The Verge