The head of the family talked about what they experienced and what they felt lying under the rubble of their house.
In the north of Syria, where a devastating earthquake occurred, three children were rescued, who were trapped between concrete in the ruins of their house. They stayed under the rubble for 36 hours.
According to CNN, their family was trapped. According to the children's father, Mustafa Zuhir Al-Sayed, his wife and three children were sleeping early in the morning when the earth shook from the 7.8-magnitude earthquake.
"We felt the ground shaking… and debris started falling on our heads and we were under the debris for two days," he said. "We went through a feeling that I hope no one else has to experience."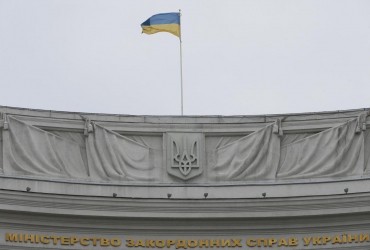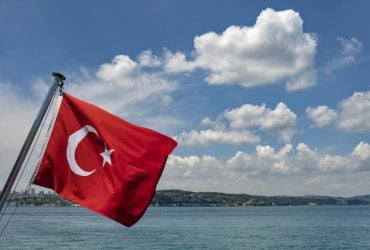 According to Al-Sayed, who was trapped under the rubble, his family prayed aloud that someone would find them.
"We were heard, and we were saved – me, my wife and children. Thank God, we are all alive, and we thank those who saved us," he said.
In the video from the children's rescue, the older girl can be seen stroking the heads of her younger brother and sister as they lie close to each other. She can move her arm enough to cover her sibling's face, providing some protection from the dust in the debris. The video shows local residents applauding as children are brought out from under the rubble. They were taken to the hospital, where they are being treated.
In addition, as reported by Anadolu, a one-year-old child was rescued from the rubble in Turkey during a rescue operation in the city of Sanliurfa 53 hours after the devastating earthquakes. The child was rescued from the rubble of the collapsed five-story building. After first aid, he was taken to the hospital. Also, in Şanlıurfa, a six-year-old boy was rescued from the rubble after 47 hours. He was injured and taken to the hospital.
And in Gaziantep, 10 people, including one child, were rescued from the rubble.
Earthquake in Turkey and Syria: what is known
On the night of February 6, a strong earthquake with a magnitude of 7.8 occurred in the border areas of Turkey and Syria. Then there were dozens of strong aftershocks, and in the afternoon – another strong earthquake with a magnitude of 7.7. Since then, the number of victims has continued to rise.
The Ministry of Foreign Affairs received more than two dozen appeals about the lack of contact with Ukrainian citizens living in the regions of Turkey. It is known that two Ukrainians have already been rescued from the rubble.