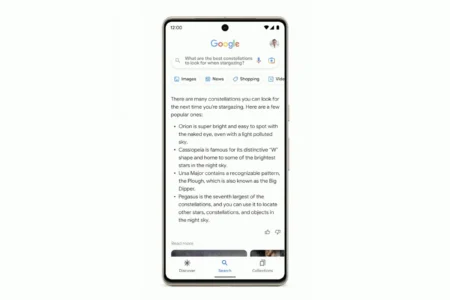 Google demonstrated its latest achievements in the field of artificial intelligence and its use in various services. The company showed how in the future it will use generative AI to summarize information from the Internet.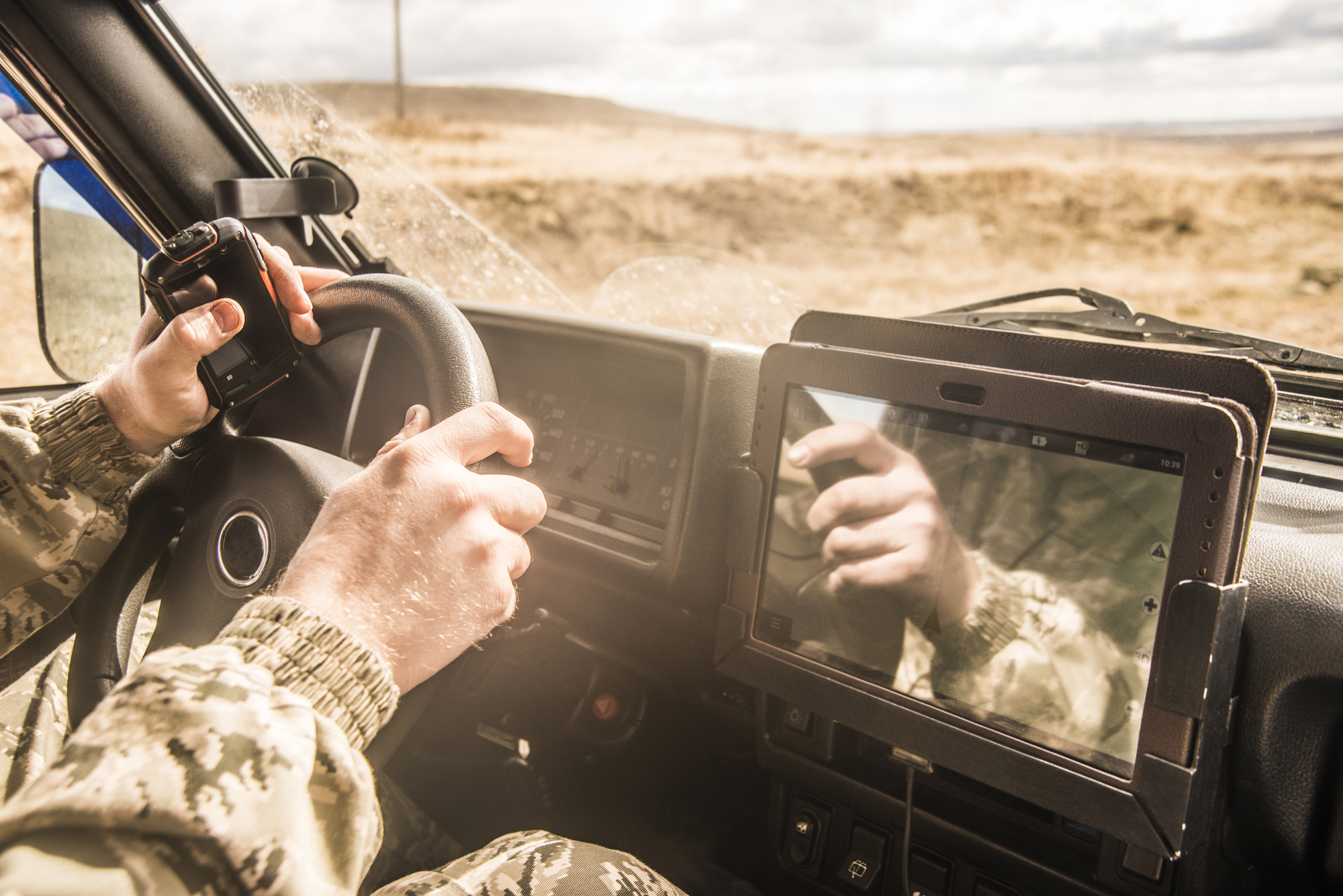 Yes, Google showed a search for "what are the best constellations to look for when stargazing?". The AI-generated response included several highlighted key options and how to identify them.
"New features of generative artificial intelligence will help us organize complex information and different points of view directly in search results," said Google senior vice president Prabhakar Raghavan. "This allows you to quickly understand the big picture and then move on to explore different aspects."
Raghavan called such an answer the "NORA" answer (no one right answer). Generally, AI-generated answers are criticized for tending to choose one answer as the final one. But in this case, there are several options available.
Raghavan did not specify when this AI-powered search feature will be available to users. This may indicate some of Google's difficulties in this area. Although the company is a leader in artificial intelligence and has gradually introduced AI features to search over the years, it has yet to release a direct competitor to the ChatGPT chatbot. The other day, Google announced its own similar service, Bard, but so far it is only available for internal testing and a limited number of trusted users.
At the same time, Google announced a number of updated AI functions that are being implemented in the Maps, Translate, and Lens services. The company gave a short demonstration of the innovations, and most of the features were focused on the capabilities that we know well. For example, there was talk of implementing "visual search" that augments Google Lens, more immersive versions of Google Maps and Google Translate that better understand context. Let us dwell briefly on some aspects.
Some time ago, Google launched Multisearch. It allows you to combine image searches with text descriptions. For example, if a user likes a shirt but doesn't like the color, they can take a photo of the shirt and specify the desired color to find and buy the right option. First, Multisearch worked in the US, but now it's rolling out worldwide where Google Lens is available.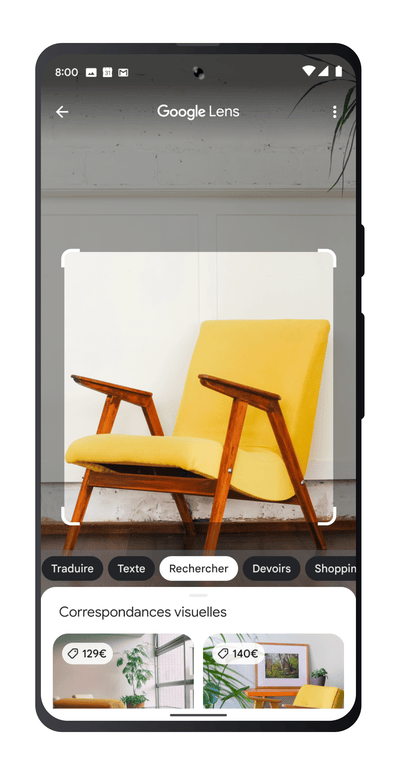 Immersive View mode in Google Maps combines a 3D view of a specific area with specific information such as traffic and weather. It begins to unfold in five cities: London, Los Angeles, New York, San Francisco and Tokyo.
A number of new features are designed to help EV drivers: charging stops are offered for shorter journeys, a filter for "very fast" charging stations with chargers of 150kW or higher, and mentions of charging locations. All this information is indicated in the search results for places such as shops or hotels.
The augmented reality feature for Google Lens, which superimposes translated text on the original image, is starting to roll out globally.
In addition, Google talked about some other AI features, but did not specify the timing of their actual launch. They may appear in the coming weeks or months:
Android users will be able to search by words or images on the screens of their devices without leaving the current application.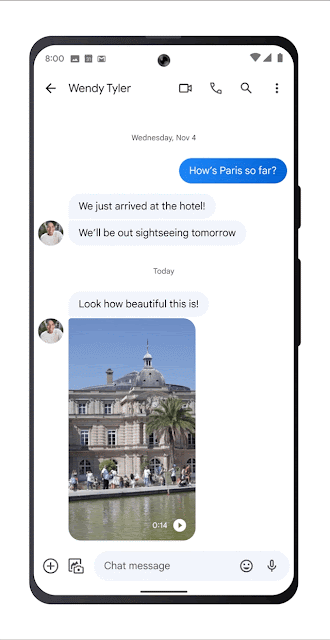 When using Google Maps on a smartphone, users will see ETA and turn-by-turn directions right on the lock screen.
"Multisearch near me" will be available in all regions where Google Lens works.
Multisearch on the mobile web will be available worldwide in the next few months.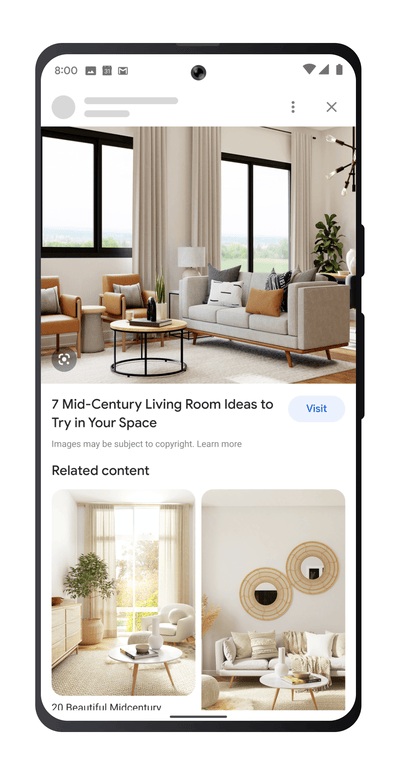 The Immersive View mode in Google Maps will be expanded to Florence, Venice, Amsterdam, Dublin and other regions.
Indoor Live View, which lets you navigate complex buildings and locations with augmented reality guidance, will expand to more than 1,000 new airports, train stations and shopping malls.
Live View search, which lets you learn more about specific locations by viewing them through your phone's camera, is rolling out to Barcelona, ​​Dublin and Madrid.
Google Translate will be able to show additional context for certain words or phrases. This feature will be available in English, French, German, Japanese, and Spanish in the coming weeks.
Source: The Verge 1, 2