The women lined up and thanked the local authorities for the "unexpected help".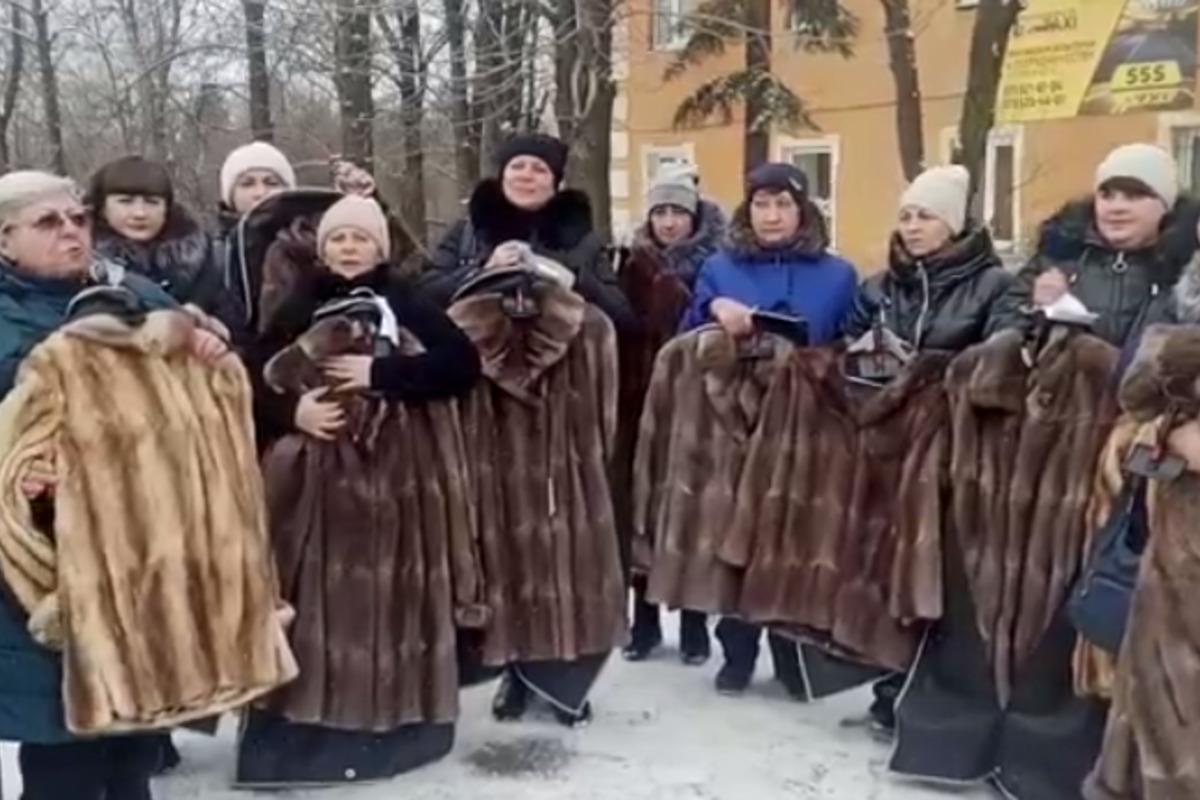 The local authorities donated 21 fur coats to the widows of fallen soldiers from the self-proclaimed "DNR" for the services of their "sons" at the front.
Yevhen Skrypnyk, an associate of the former leader of the pro-Russian militants "DPR" Girkin, told about the corresponding "award". He reported on "gifts" to women who lost their husbands in the Russian-Ukrainian war.
Later, a video with thanks to the mothers of the fallen soldiers from the "DPR" went viral. The women stood up to say "thank you" to the local authorities for the new fur coats.
"We unexpectedly received such help today, we are very grateful to you. The families of the fallen servicemen have gathered here. Well, it's true, thank you very much from the bottom of my heart!", they said.
Gifts of the Russian authorities for the death of the occupiers
At the moment, the relatives of Russians killed in the war with Ukraine are actively receiving gifts from the local authorities so as not to be saddened once again by the death of their children and loved ones.
Recently, the widow of the deceased major of the Russian Federation started a real war with her mother for the right to receive compensation from the local authorities.
Also, 10 kg of potatoes and carrots were presented to the families of mobilized soldiers in the Moscow region. Their relatives were very happy with the unprecedented level of support from the Russian authorities.
Meanwhile, the leader of the Russian Federation, Vladimir Putin, actively distributes posthumous awards to fallen "heroes". He awarded the rank of Russian FSB agent Vasiliev for killing Ukrainians.