Currently, educational institutions are creating "alert stations" that will assist the military commissars in serving summonses to students.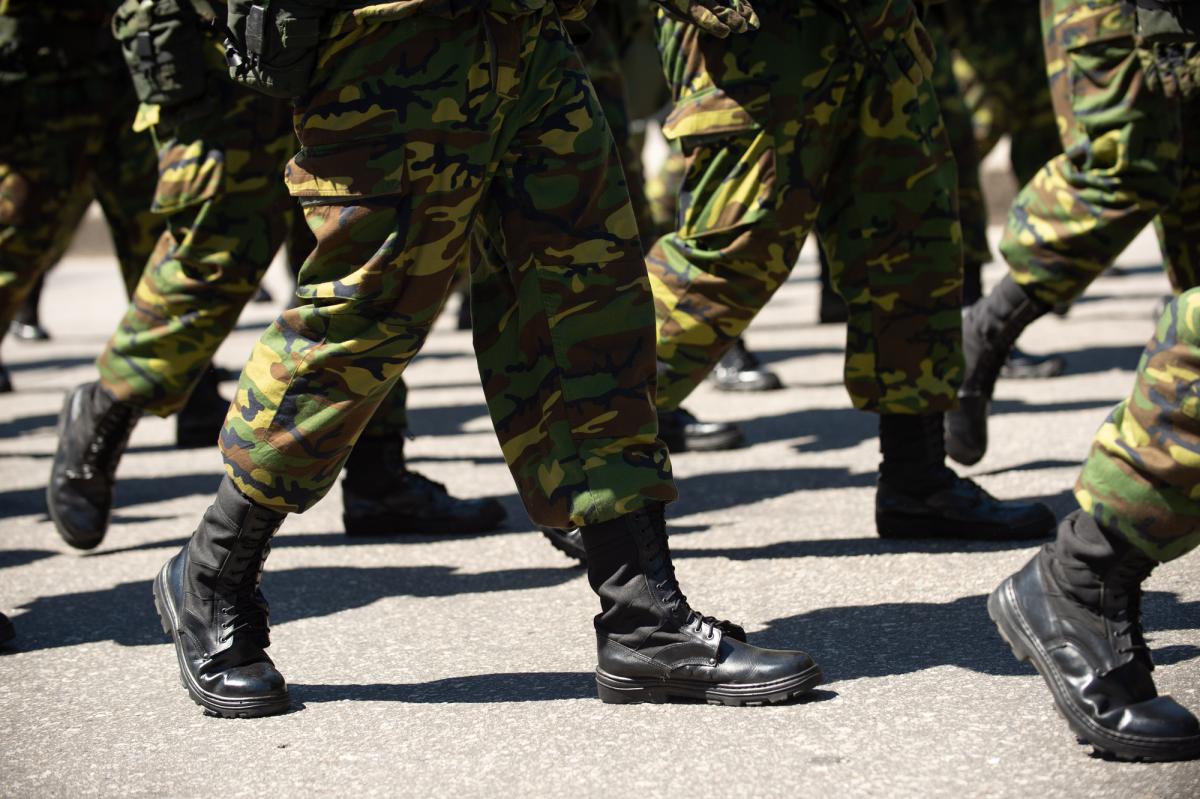 In Russia, it is being prepared for mass mobilization of full-time students. The recruitment of "cannon fodder" in the Russian Federation will probably be held by April 1.
"In Russia, measures are being taken to ensure the next wave of mobilization. Currently, opportunities are being actively increased to ensure the mass mobilization of students of higher education institutions. For this purpose, so-called "alert stations" are being created, which will provide assistance to military commissars in serving summonses to full-time students," – it is said in the message of the Main Directorate of Intelligence of the Ministry of Defense of Ukraine.
The intelligence reported that, in particular, the management of Novosibirsk State Pedagogical University, Tomsk Polytechnic University, and Tomsk State Pedagogical University issued documents obliging the structural subdivisions of the institutions to allocate a certain number of students and employees to work in "alert areas".
Citizens who are not officially subject to mobilization are planned to be involved in this work. At the same time, at Tomsk Polytechnic University, inclusion in the composition of "districts" takes place without the consent or even prior informing of certain students and employees. Representatives of the higher management of educational institutions are appointed to manage the "districts".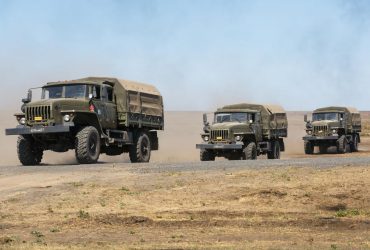 The GUR draws attention to the fact that no additional legal grounds are needed for the next wave of mobilization in the Russian Federation, since the "partial mobilization" announced in September 2022 was never officially completed.
"Probably, the mobilization will be carried out by April 1 – the beginning of the spring draft for conscription. If necessary, the start of the draft can be postponed," the intelligence agency added.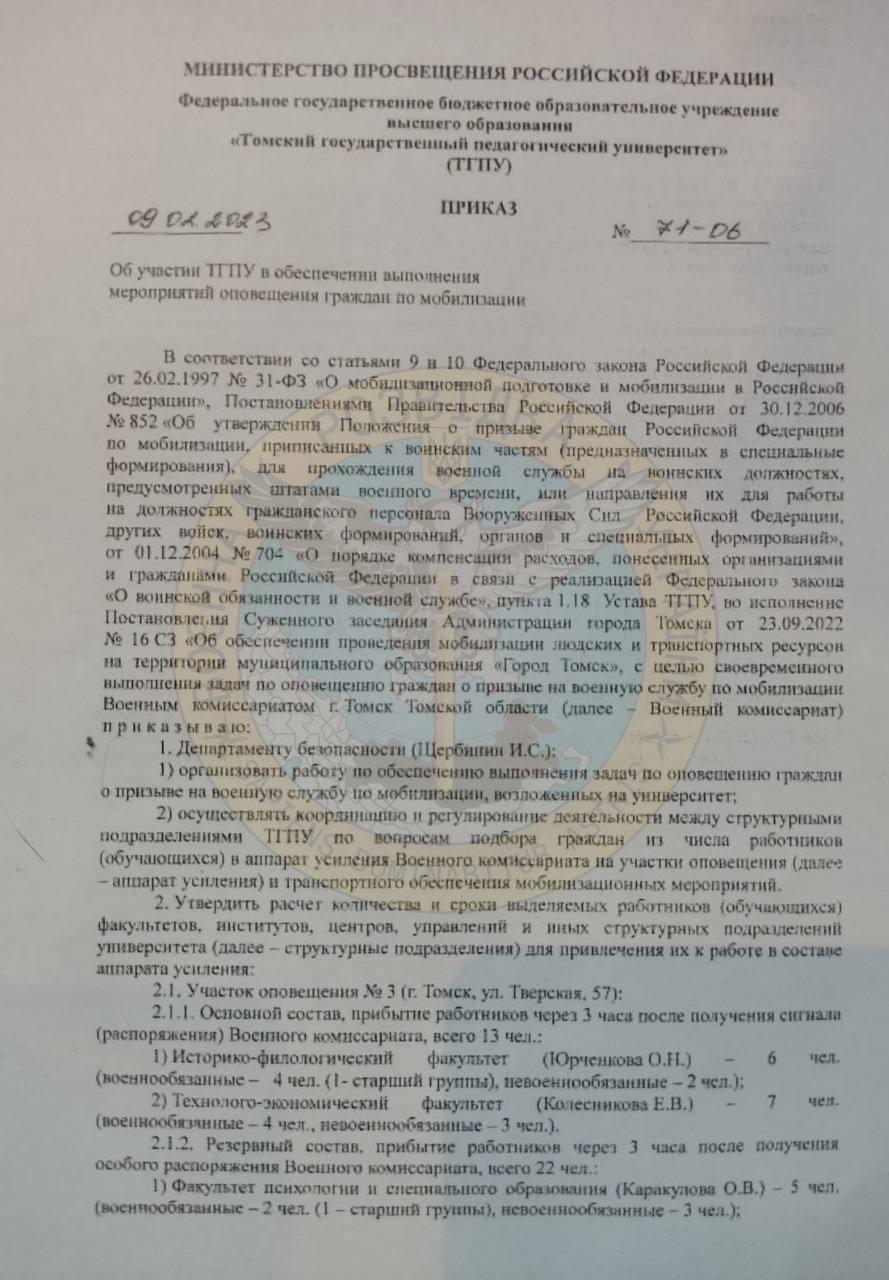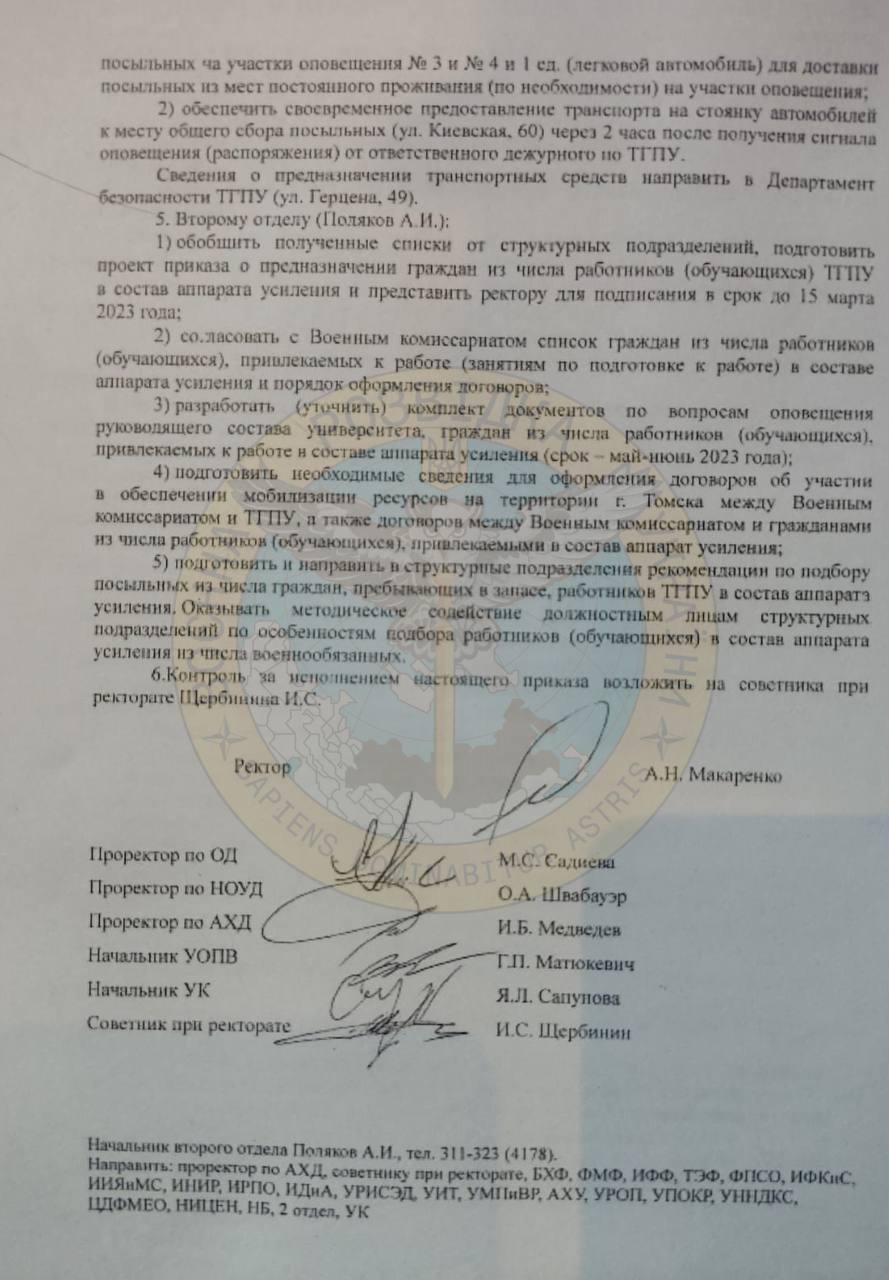 Mobilization in Russia – what is known
The President of the Russian Federation, Vladimir Putin, in his address before the full-scale invasion of Ukraine, said that the Terminovka "will not take part in a "special military operation".
But the situation in Ukraine did not turn out in favor of the Kremlin, so in the fall of 2022, Russia announced a "partial mobilization", which continues in a hidden form to this day.
In January 2023, the head of the Ministry of Defense of Ukraine, Oleksiy Reznikov, said that the Kremlin was preparing to announce a second wave of mobilization, in the framework of which up to 500,000 people, including residents of Moscow and St. Petersburg, could be called up.
On February 19, the "army officer" of the Russian Federation, Oleksandr Kots, stated that he considers it quite normal to send 18-year-old military personnel to the war against Ukraine. That is, in Russia, they began to prepare the information ground for the mobilization of emergency workers.