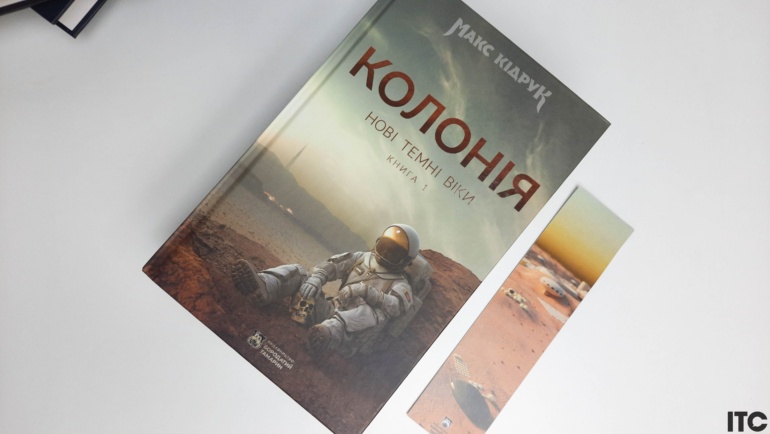 This review is not devoted to a new book in the genre of non-fiction or pop science, but to a new novel by the popular Ukrainian writer Max Kidruk. I read his recent and large (904 pages) science fiction work "New Dark Ages. Colony" and is now ready to share his impressions. I will say right away that the book turned out great, but it also has certain features that the reader should know about before buying. All the details in the article below.
"New dark ages. Colony"
Author Max Kidruk
Publishing house Bearded Tamarin
Pages 904
Year 2023
Cover solid
Language Ukrainian
Format 150×235 mm
Site maxkidruk.com
The events of the novel begin in 2141. Humanity is coming to its senses after the terrible Clodis pandemic, and here around the Earth very strange neutrino bursts are recorded. Meanwhile, a mysterious new infection is killing pregnant women around the world. The planet itself is on the brink of a devastating climate catastrophe that humanity continues to ignore.
Meanwhile, a third of the inhabitants of the colonies on Mars already consist of Martians – people born here, but with many limitations. Although they live on subsidies and receive the drug telomid, which literally slows down aging and makes their lives many times longer. Conflicts between earthlings and those born on the Red Planet are increasingly frequent, until one of them crosses the border and this leads to violence.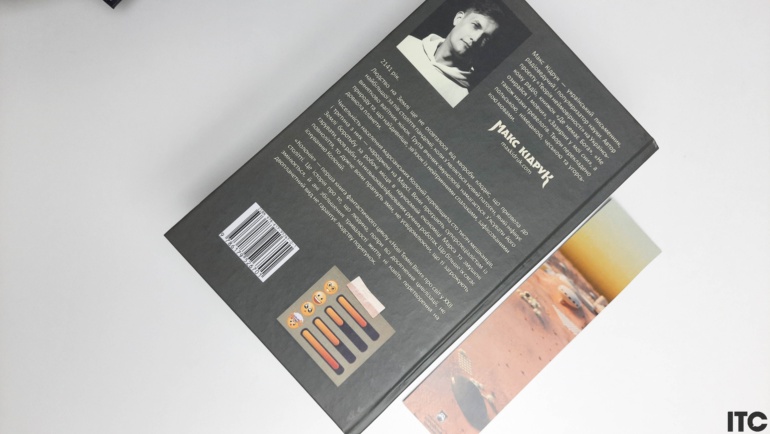 I have developed a rather strange relationship with Max Kidruk's books. I have a lot of respect and love for this writer, but I only like half of his fiction. Of course, the reason is not some flaws in the novels, but the banal reader's taste. So before I started reading The New Dark Ages, I had high hopes that this book would be on my "liked" list. After all, you will have to read anyway, because you must write something about her.
Now I can say that not only did I like it, but it has become one of my favorite hard science fiction books. And if we also mention that the author is Ukrainian, then we actually have the best novel in this genre in the entire history of independence.
If anyone knows something cooler and more famous that a writer from Ukraine has created in the genre of fiction over the past 32 years, please write the work and the name in the comments. Because I honestly searched, remembered what I had read and even googled and found nothing.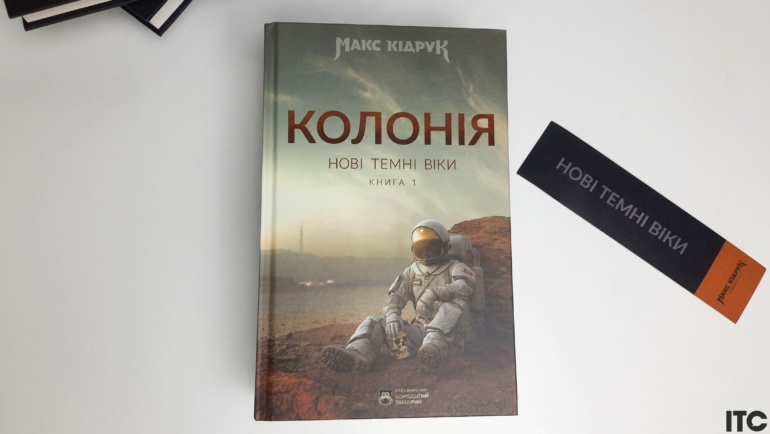 "New dark ages. The Colony is definitely for you if you like solid science fiction. Be sure to pay attention to the book, because it has the most realistic scientific basis, many interesting inventions and plot solutions based on the serious and comprehensive knowledge of the author. If anyone is in doubt, there is a bibliography at the end, and it is impressive.
Many compare "Colony" with James Cory's series "Expansion". I would also add The Martian Trilogy by Kim Stanley Robinson, Andy Weir's books, and various technothrillers by Michael Crichton and Lincoln Child. The latter are more in line with Kidruk's early work, but the same scrupulousness and love of details, suspense with a simultaneous realistic and documentary description of events can be felt in "New Dark Ages".
"New Dark Ages" is even more realistic than the books mentioned above, with detailed explanations of the economic basis or lack thereof, the creation of colonies on Mars, the features of its location, self-sufficiency, etc.
The book tells not only about the colony on Mars. She is given only half of the time. The other part deals with events on Earth, so there is plot parity between our planet and the red orb. I think it is worth saying, because, judging by the title of the book, you do not expect this.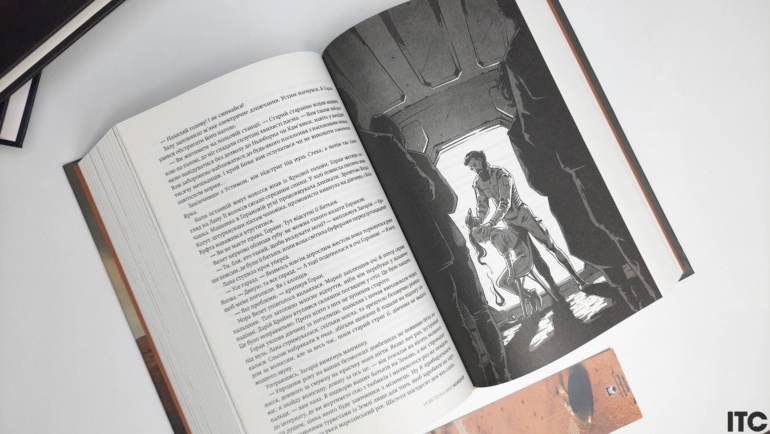 "New dark ages. "Colony" is definitely not for you if you like something simpler and more effective, for example, soft science fiction or a space opera, if you do not remember many characters (there are quite a few of them and at the beginning there is even a whole table with actors), give preference for books where there is a minimum of conversations and a lot of events, where there is a classic Good and Evil, where there are no politics and scientific explanations, where someone falls in love with someone, and then various events begin for the sake of love.
Before buying, you should understand that the 904-page book has a small font, so it will not be easy to read, at least because of the volume. There are very high-quality color inserts of settlements on Mars, there are many beautifully drawn illustrations, various appendices and additions, but it takes up to 50 pages at most, maybe a little more. The rest is a rather dry documentary text with many scientific inserts, footnotes, etc.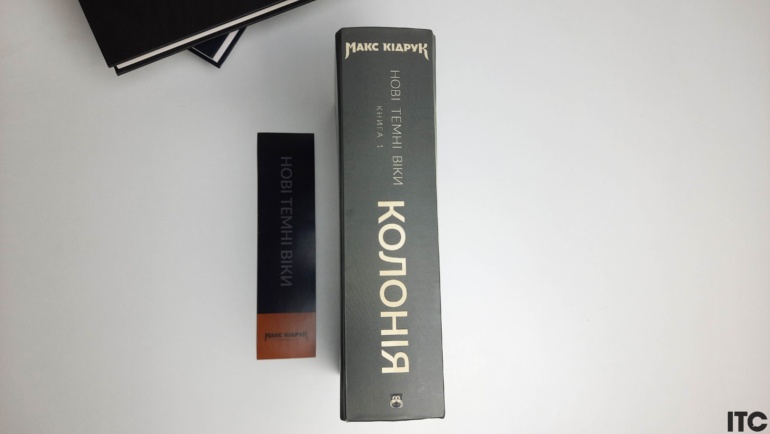 In no case do not take these words of mine as boring reading. Vice versa. Taking into account all of the above, without the various classic features of popular novels, the author was able to create an exciting text that is very cheerfully read.
Of course, there are chapters, and they are all written by different heroes, which are harder to take than others and filled with science. There are those that are swallowed quickly, because it is very interesting, and there are those that "when it's over." Don't expect anything else from almost 1000 pages of text. Just think about this number! Of course, the book is not equal. But this does not reduce the general significance of impressions, their value and importance for modern Ukrainian literature, and even more so for fiction.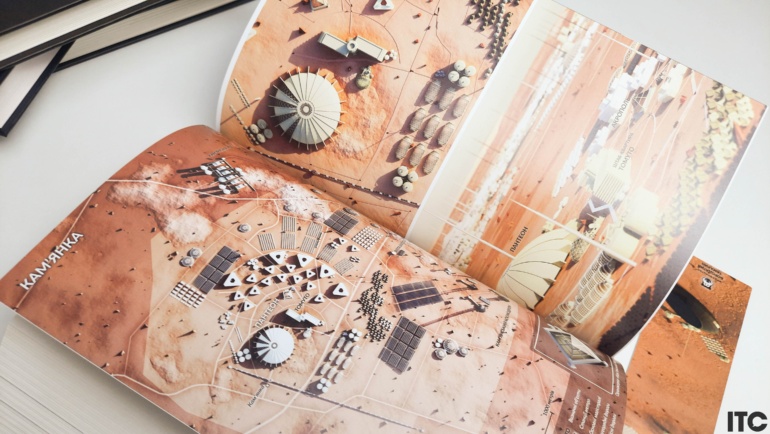 If you expect that there will be Ukrainians in a fantastic work about the future by a Ukrainian author, then you are right. There are a couple of Ukrainian protagonists both on Earth and on Mars. Our colonists on the Red Planet have achieved a lot and provide the settlement with food. Yes, maybe a little expected, but realistic and logical. Also, our compatriots are ordinary people, so they make mistakes and bad deeds, quarrel and break the law.
Russia and its inhabitants are also in the plot. Unfortunately, it did not disintegrate, although some of its parts did fall off. There is a gray area in eastern Ukraine and further attempts (third or fourth) to undermine Ukrainian independence. Also, in his style, Russia does a lot of despicable things not only on Earth, but also beyond its borders, so here the author is also as realistic as possible and does not invent much.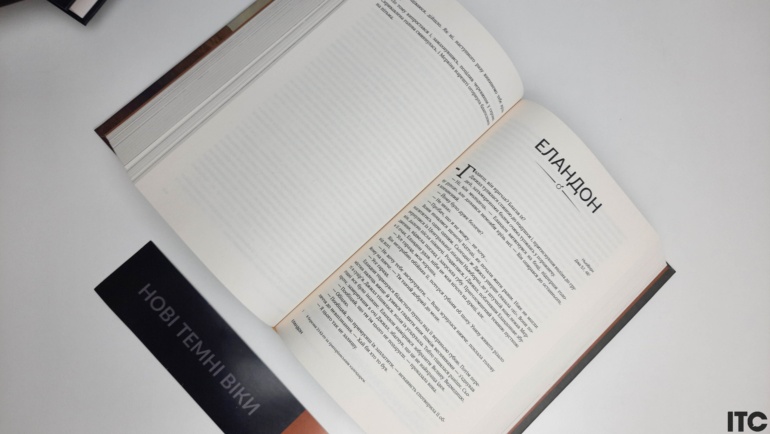 If all of the above has interested you, then know that this is only the beginning. With his novelty, Max Kidruk started the series, so there will be a continuation, but not soon. The author says that he wrote the first part for three years, so he will have to wait for the second part for the same amount of time. But the good news is that this countdown did not start now, the author is already writing it, which means that we will actually have less time to wait for the continuation.
"New dark ages. Colony" is a book of the new publishing house "Bearded Tamarin", which was founded in 2022 by the author himself and his wife. The edition turned out to be of good quality, in a hard cover with slightly yellowish paper that is pleasant to read. I wrote about various drawings, tables and color inserts above. The book comes with a stylized cardboard bookmark. It itself arrives in an ordinary but convenient cardboard box to the size. A trifle is nice.
Pros:
an incredibly exciting world of a not very happy future; a lot of suspense and cleverly constructed moments in the story that keep you in suspense; detailed study of the economic and scientific basis of colonization and other plot events; interesting characters that are pleasant to follow; there is no banal Good and Evil – the world, like people, is gray, but there are Russians and they always behave in their despicable style; excellent publication quality, good paper, drawings and inserts with color pictures
Cons:
a very large volume of the book, which not everyone can handle; a large volume – a large weight, the book is heavy, so it is not physically convenient to hold it in the hands; many characters, so some get confused in the head and are forgotten; a lot of scientific details and explanations that greatly slow down the development of events
Conclusion:
"New dark ages. Colony" is a new star in the sky of Ukrainian fantastic literature. This is perhaps the best book of the author, who started an epic series of wonderful, modern, hard and very sci-fi. We look forward to the sequel, and for now we recommend it for reading to all fans of the genre