YouTube has confirmed that it is experimenting with a higher quality 1080p video option for Premium subscribers. Earlier, some users noticed a new 1080p Premium option in the quality settings menu. The option is currently available to "a small group of YouTube Premium subscribers," according to company spokesman Paul Pennington.
"1080p Premium is a bitrate-enhanced version of 1080p that transmits more data per pixel for a better viewing experience," Pennington said. "The existing quality level for 1080p (HD) resolution on YouTube has not changed."
There were concerns that YouTube was removing the standard 1080p mode to make the Premium version more attractive, but the statement implies that the company has not made any changes.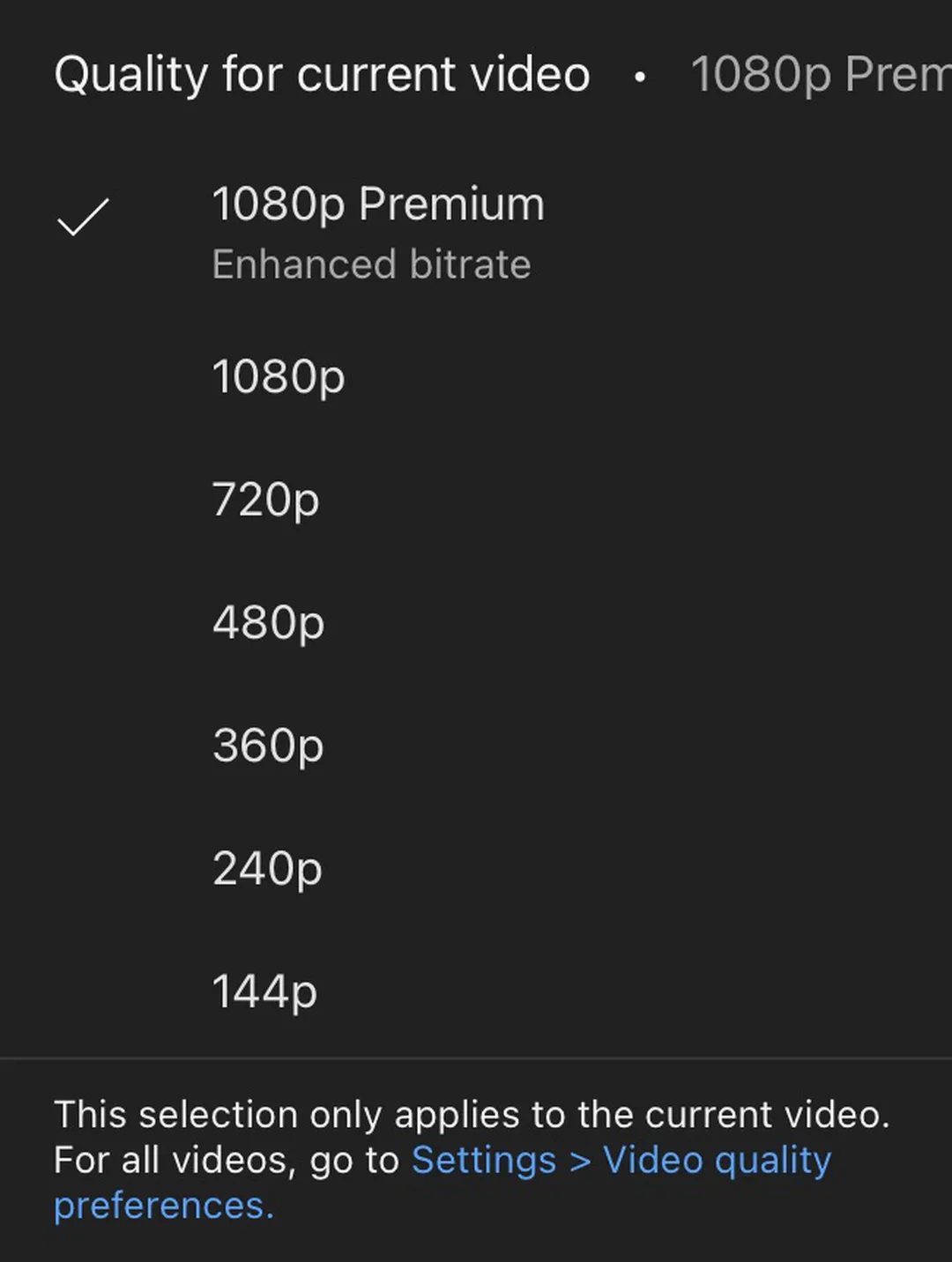 The 1080p standard defines the resolution, or number of pixels, that make up an image, but there are other factors that affect video quality. Bitrate and color depth are also important features – a good 1080p video can look better than regular quality 4K. Bitrate determines the amount of data used to transmit a second of video.
1080p video on Blu-ray can deliver a maximum bitrate of 40 Mbps, providing a clear image. At the same time, the standard YouTube 1080p bitrate fluctuates between 8 Mbps and 10 Mbps and can look noticeably worse than Blu-ray. The result also depends on which codec the video is compressed with, as some are more efficient than others and show better results with less data. However, the bitrate is not completely separated from the resolution – the number of pixels depends on how much data is needed to transmit video in acceptable quality.
As a general rule, video encoded with the same codec but with a higher bitrate will look better. YouTube appears to be doing just that – one Reddit user with access to the feature posted a screenshot of the company's Stats for Nerds tool, which shows that Premium 1080p video played at a bitrate of around 13 Mbps, compared to 8 Mbps in standard mode in the same video. However, YouTube usually uses variable bitrate encoding, which means that the bitrate value depends on the specific video scene.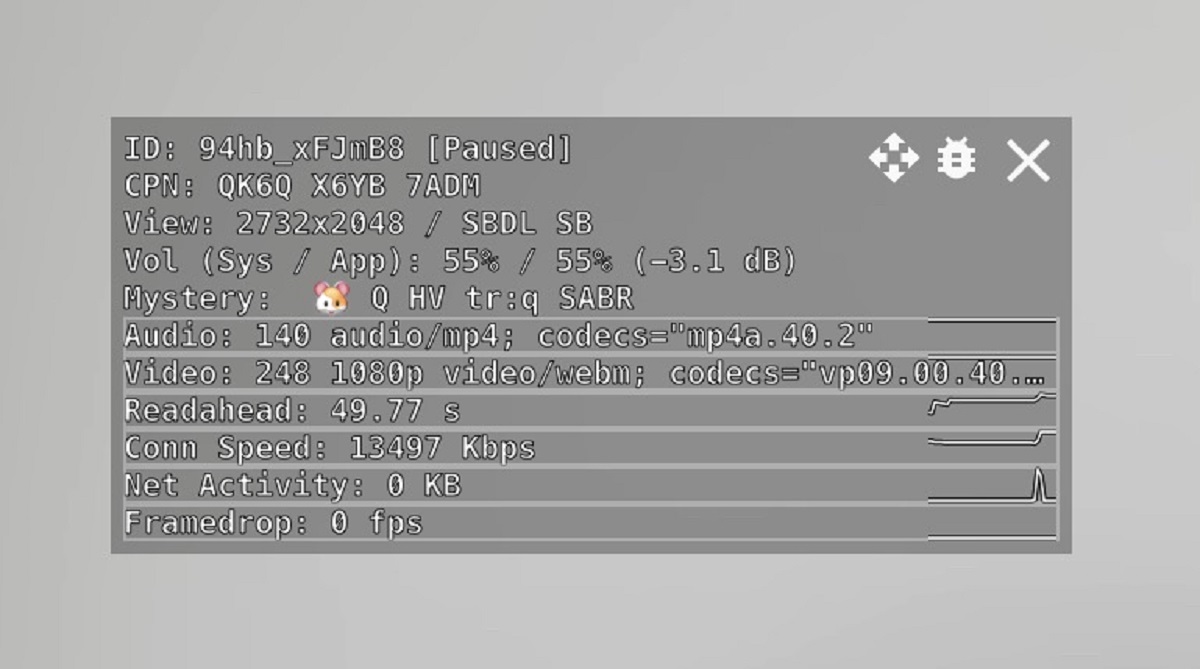 Showing a video with a high bitrate is more expensive than YouTube, and a more "dense" stream is more difficult to play for users with a narrow Internet channel – for example, on mobile phones. On the other hand, you can watch better quality videos with a good channel and a premium subscription.
This isn't the first time YouTube has experimented with paying for higher-quality videos. Previously, some users were able to watch videos in 4K, marked with the Premium label, which caused a strong reaction from the community. However, it seems that the paid playback options will be an added perk for premium subscribers without compromising the experience of other users.
YouTube will still leave 4K among the basic options – the experiment of limiting high-quality video with a Premium subscription is over
Source: The Verge