Vladimir Putin will try to imagine Russia's catastrophic military failures as a necessary experience.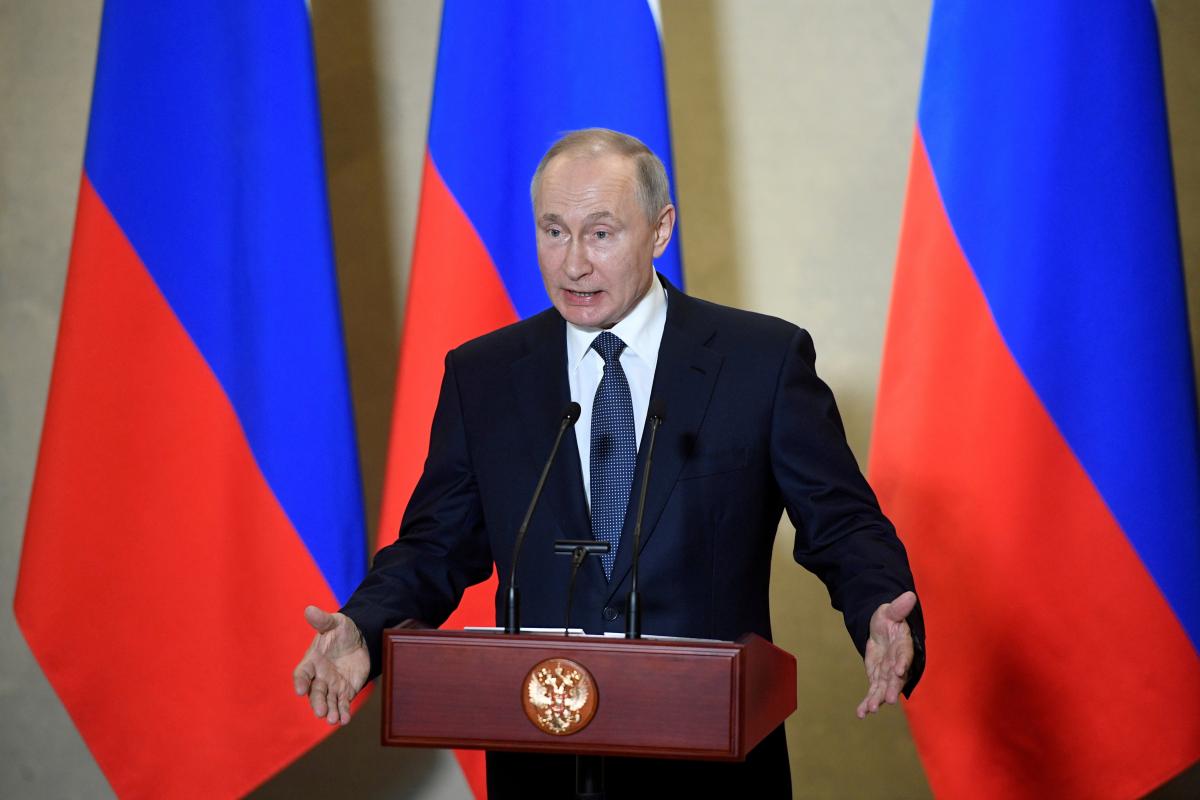 The Kremlin did not comment on the first anniversary of the February 24 full-scale invasion of Ukraine, likely because Russia has failed to achieve any of its stated objectives and has made no significant territorial gains since July 2022.
This was reported in a report by the American Institute for the Study of War (ISW). Experts have noted that Russian dictator Vladimir Putin and his administration officials have not made any statements regarding the anniversary, although the head of the Kremlin has made numerous public appearances over the past three days.
Analysts point out that the Deputy Chairman of the Security Council of the Russian Federation Dmytro Medvedev once again made provocative statements on the anniversary of the invasion.
He fantasized that Russia would win the war and reiterated that it was vital for her to achieve her goal and "push back the borders that threaten [России]as far as possible, even if it is the borders of Poland.
"Earlier, ISW assessed that the Kremlin used Medvedev to support information campaigns aimed at Western military support for Ukraine and to divert attention from Russia's military failures," the report emphasized.
In turn, the Russian terrorist and war criminal Igor Girkin criticized Medvedev's statements, calling them delusions, and tried to downplay the importance of military failures for Russia. He noted that it is very difficult to defeat a state that receives external support, with the help of unmotivated Russian forces, the absence of civil society and strong brainwashing.
ISW analysts point out that such statements by Russian representatives may indicate that Putin will try to present Russia's catastrophic military failures as necessary experience that it will use to prepare for "future NATO aggression against Russia."
Anniversary of the invasion of the Russian Federation into Ukraine
As reported, February 24 marked exactly one year since Putin launched a full-scale invasion using all non-nuclear forces and means. During this year, Russia lost almost 147,000 of its soldiers, more than 3,300 tanks, 6,600 other armored vehicles, and a large amount of other military equipment.
In his address on the occasion of the tragic anniversary, President Volodymyr Zelenskyy expressed confidence that 2023 will be the year of victory over the aggressor. "On February 24, millions of us made a choice: not a white flag, but a blue-yellow one. Not an escape, but a meeting. Encountering the enemy. Resistance and struggle," the president emphasized.
At a press conference this evening, Zelenskyi said that Ukraine is capable of winning the Russian-Ukrainian war already in 2023, despite the aggressor's desire to achieve at least some results on the battlefield. He also noted that no country in the world would be able to resist Russian aggression on its own, without the support of its partners.
Zelenskyi also mentioned under what conditions Ukraine can tell Russia, in what format "we will put an end to it diplomatically." According to him, Russia should withdraw from the territory of Ukraine, stop attacking its territory and killing the civilian population.