Microsoft Corporation is very active in luring Windows 10 users to the more modern Windows 11. This is far from news. But now the company's efforts in this direction have become even more active.
Complaints have begun to surface online about misleading ads in which Microsoft tries to trick users into installing Windows 11 on unsupported PCs. These are systems whose characteristics meet the minimum system requirements of the new OS.
Initially, one of the Windows enthusiasts under the nickname PhantomOcean3 complained about the situation. It is noted that the window recommending to install Windows 11 has confusing controls. One of the two large buttons offers to update the OS now, and the second also leads to installing the update, but later. The button "Leave Windows 10" is located at the bottom and is barely noticeable.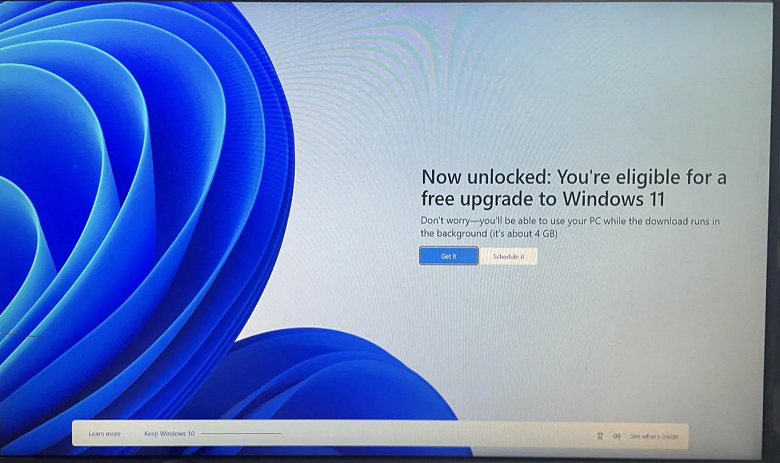 Disabling this banner will bring up another screen that says Microsoft recommends Windows 11 for your PC. The main problem in this case is that the "recommendation" appears even on those computers that are incompatible with the new OS.
As reported by PhantomOcean3, Microsoft started offering him to upgrade to Windows 11 in a virtual machine running Windows 10 version 22H2 on a PC without the required TPM and with only 2GB of RAM. An attempt to install Windows 11 failed. Other users also complain about such situations.
In addition, at the same time, Microsoft began to display messages about non-compliance with system requirements on computers with Windows 11, which have old processors and lack the TPM module. At the same time, it is often recommended to return to Windows 10.
According to StatCounter, as of January 2023, Windows 10 accounted for 68.75% of all Windows systems, while Windows 11 was only installed at 18.13%.
Source: gadgettendency