The head of state noted that in the false representation of many countries, even strategic partners, these weapons are needed to "hit Russia."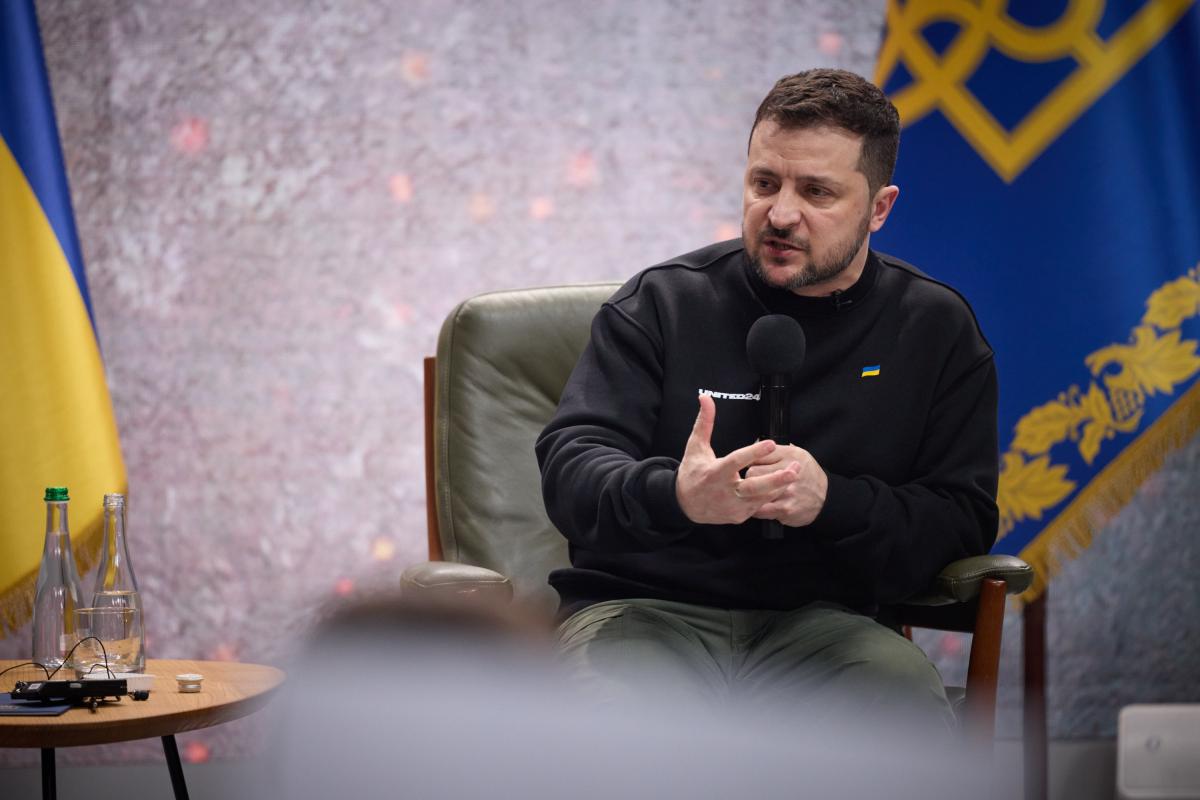 President of Ukraine Volodymyr Zelenskyi said that Ukraine needs long-range weapons not for strikes against Russia, but against the enemy in the occupied Ukrainian territories.
As the correspondent reports, the head of state announced this during the press conference "February. The year of steadfastness". Zelensky noted that not everyone knows, in particular, about the situation in the Kherson region, when the enemy fled to the other shore and also moved his troops to the east.
"And that's why it is necessary to clarify that long-range weapons are the protection of the civilian population," Zelenskyi said.
He said that in the view of many states, even strategic partners, these weapons are needed to "hit Russia".
"This narrative is being spread by various institutions – not only in Russia, but in many capitals of the world. I don't know why this is being done. Somewhere this is Russia's information policy, another wave of disinformation," the Ukrainian president emphasized.
According to him, these are also internal fears that long-range weapons cannot be provided to Ukraine, because "they will hit the Russian Federation."
Zelensky emphasized that powerful work is being done to make people understand that Russia purposely placed its weapons at such a distance on the temporarily occupied Ukrainian territory in order to kill the civilian population.
"And we need to hit these targets, protecting our people, hit their targets – the weapons that are on our territory. We are protecting the civilian population," Zelenskyy stressed.
Weapons for Ukraine – what is known
As reported, the Prime Minister of the United Kingdom of Great Britain and Northern Ireland, Rishi Sunak, during his speech at the Munich Security Conference, said that Britain will be the first country to provide Ukraine with long-range weapons. He also noted that Ukraine needs more artillery, armored vehicles and air defense systems to win the war.
Earlier, on February 8, at a joint press conference with the President of Ukraine Volodymyr Zelenskyi, Sunak said that discussions are still ongoing regarding the provision of long-range long-range missiles to Ukraine.
The next day, during a visit to Brussels, Zelensky announced that he had managed to come close "to the decision on long-range weapons." And in a video message on February 17, the head of state said that the world taboo on the supply of long-range missiles to Ukraine is already being lifted. The president noted that the collapse of Russian aggression is possible if Ukraine receives the weapons it needs for this.