Hundreds of people came to the rally.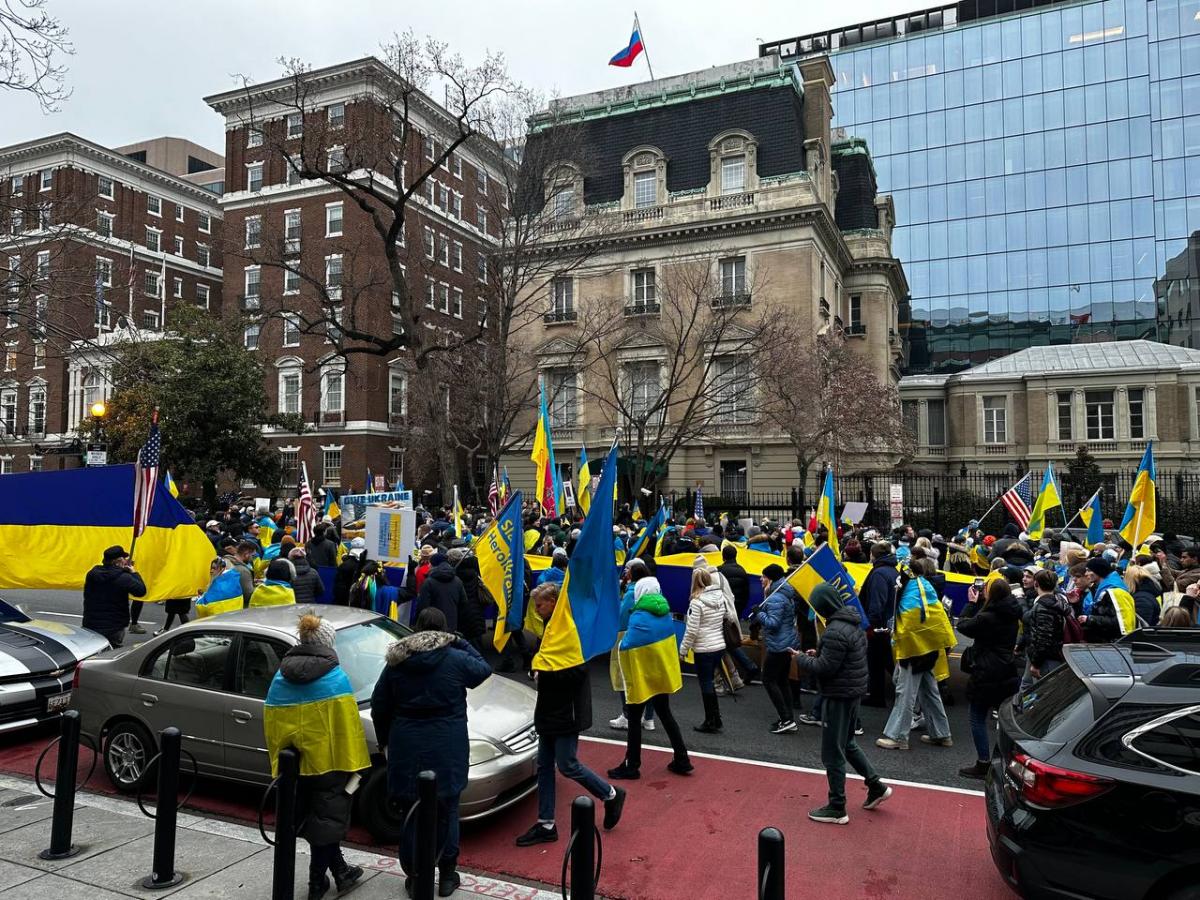 Ukrainians staged an action near the embassy of the Russian Federation in Washington. Hundreds of people came to the rally dedicated to the Russian invasion of Ukraine.
As the participants of the event reported, the rally is called "1 year of full-scale war of Russia against Ukraine". It is known that such actions are planned not only in Washington, but also in Philadelphia and other cities.
It is noted that people came to the rally with Ukrainian flags and posters. The rally participants chanted: "Stop war crimes in Ukraine, stop the war in Ukraine, Russia is a terrorist country, Russian war crimes will be punished."
Measures to support Ukraine
On February 24, 2023, the anniversary of the Russian invasion of Ukraine, actions in support of Ukrainians took place all over the world. In particular, in Warsaw, activists turned on a siren and the sounds of explosions near the house where Russian diplomats live.
In Lviv on the evening of February 22, 2023, as part of the light art tour "Commemoration. Light for Hope" by the Swiss artist Jerry Hofstetter, several buildings were illuminated with Ukrainian symbols.
Later, Odesa took over the baton. Light projections could be seen on the buildings of the Odessa railway station, the opera house, and several other architectural monuments.