Waxy's Andy Baio, while trying to troubleshoot the printer, discovered that a PDF copy of the Bitcoin Whitepaper apparently came with every copy of macOS since Mojave (10.14.0). A survey of acquaintances, as well as netizens, confirmed that the document is present in all versions of the OS, including the current macOS Ventura (13.3), but is absent in High Sierra (10.13) and earlier versions.
How to find the Bitcoin Whitepaper on macOS
If you're on a Mac, open Terminal and type the following command:
open /System/Library/Image\ Capture/Devices/VirtualScanner.app/Contents/Resources/simpledoc.pdf
If you're using macOS 10.14 or later, the PDF should open immediately in preview mode.
God, what a beauty! Who did it?
I!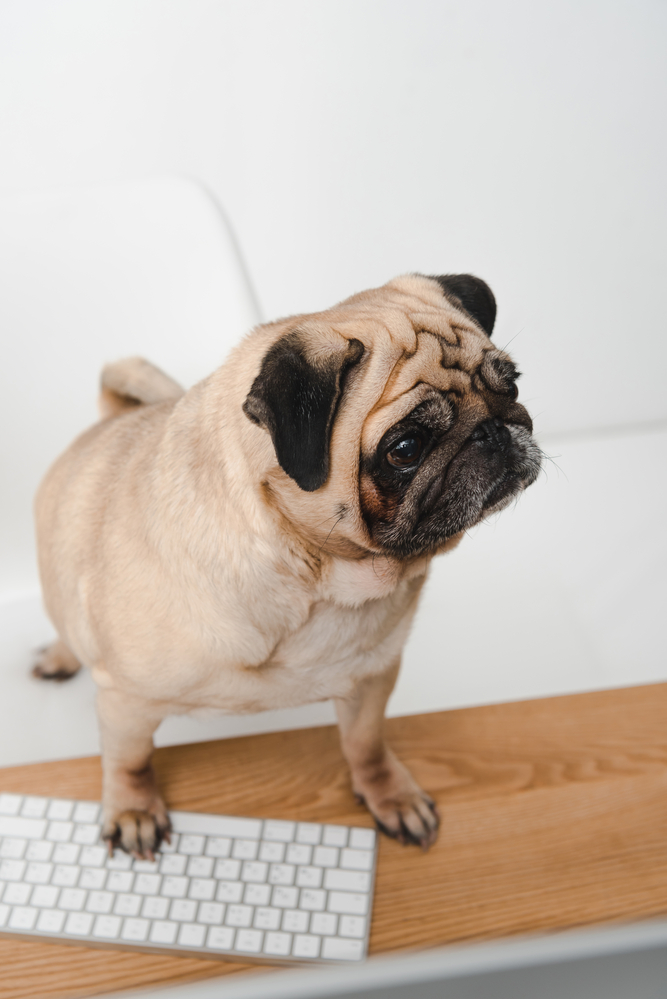 Alternatively, open the Finder and click Macintosh HD, then open the folder System → Library → Image Capture → Devices. Control-click VirtualScanner.app and "Show package contents", open the folder Contents → Resourcesthen open simpledoc.pdf.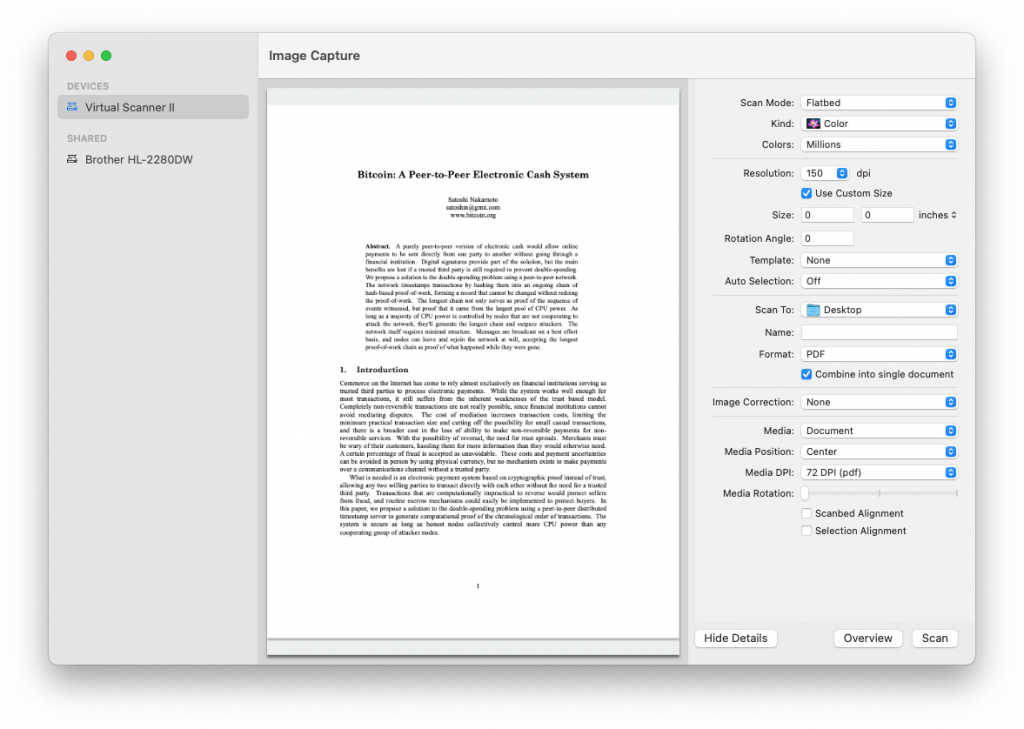 In the Image Capture utility, the Bitcoin white paper is used as a sample document for a device called Virtual Scanner II, which is either hidden by default or not installed for everyone. It is unclear why it is hidden for some and what exactly it is used for, presumably it can activate the Import from iPhone feature.
In Image Capture, select the Virtual Scanner II device if it exists, and in the Details section, set the Media option to Document and the Media DPI to 72 DPI. You should see a preview of the first page of the Bitcoin document.
Why is he there?
Why was the bitcoin white paper chosen out of all the documents in the world? The file name is "simpledoc.pdf", its size is only 184 KB. Maybe it was just a convenient, lightweight, multi-page PDF for testing that was never meant to be viewed by end users.
There is practically no information about this in the network. So far, there are only a few links to Virtual Scanner II or the technical description file in Google results. Namely, a Twitter thread from designer Joshua Dickens from November 2020, who also spotted a technical document in PDF format.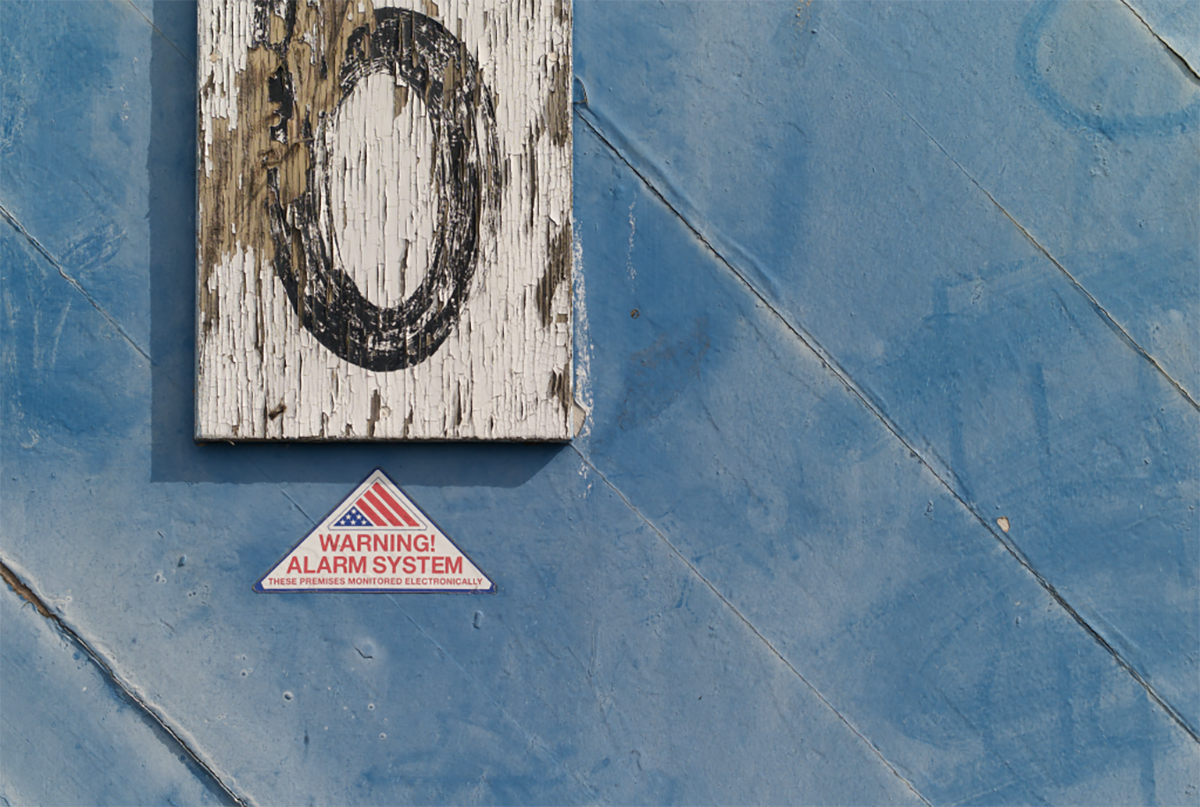 Another oddity is that there is a file in the Resources folder called cover.jpg that is used to test the Photo document type. This is a 2634×3916 pixel JPEG photograph of the sign taken on Treasure Island in San Francisco Bay. The file has no EXIF ​​metadata, but photographer Thomas Hawke identified it as the location of a nearly identical photo he took in 2008.
There is a mystery here: why do I have an Image Capture device called Virtual Scanner II on my Mac? Does this show the previous post saying that for some value the photo on @thomashawk was spotted early on 'clustershot'? But not exactly — the scanned version looks more weathered. pic.twitter.com/jPb5kx3NyS

– Josh D (@schwa23) November 28, 2020
It's also been revealed that someone inside Apple reported the whitepaper quirk as an issue almost a year ago, in a request to the same engineer who put the PDF there, and that person hasn't taken any action or commented on the issue since then.
What to expect from Apple already this spring and next year — not only the new iMac and MacBook with M3 (inside Mark Gurman)