The value of Bitcoin rose above $30,000. This happened for the first time since June 2022. Since the beginning of this year, the value of cryptocurrency has increased by more than 80%.
Bitcoin's rebound turned out to be even more intense than that of the Nasdaq 100 index (about 20%), with which the cryptocurrency usually moves in tandem. However, despite a significant increase in value recently, the price of Bitcoin is down more than 50% from its all-time high in November 2021.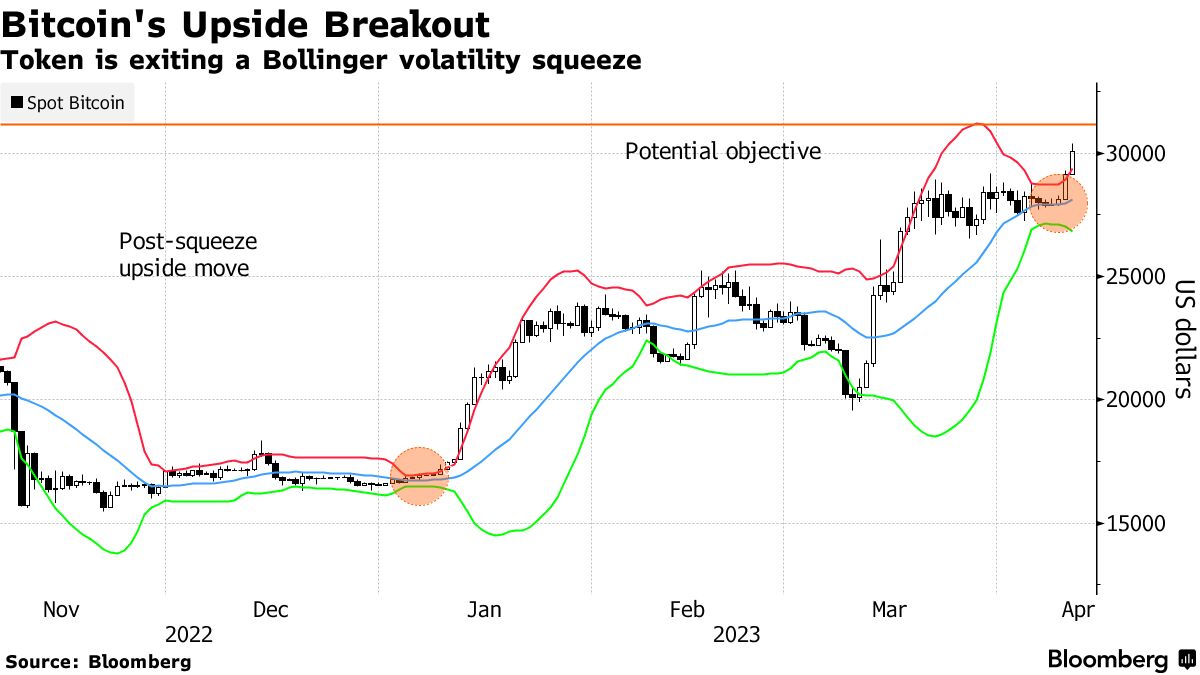 "30K is very important for both technical and fundamental reasons," says Mati Greenspan, chief executive officer of Quantum Economics. "Resistance has been building for three weeks in a row and has finally been broken. This is the first time we've crossed this level since the collapse of Terra/Luna and Three Arrows Capital. Essentially, this means that the price has fully recovered after Celsius, FTX and US regulatory action."
Now, after breaking the $30,000 resistance line, traders can look at the $30,800 area as the first potential target for $31,200 to follow.
Notably, Bitcoin's position has strengthened over the past month following the collapse of three US banks, which has revived the view among Bitcoin bulls that the token offers a more attractive alternative to traditional finance. Additionally, analysts say that Bitcoin's rebound can be partly attributed to liquidity falling to a 10-month low. With a smaller trading volume, price fluctuations can be more dramatic.
Source: Bloomberg