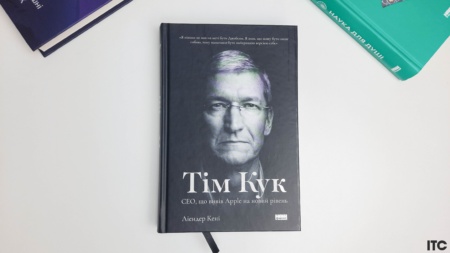 American journalist Leander Kenny investigated the life and work of the CEO of Apple, told many positive points about Tim Cook, as a person and in the role of an incredible leader of the most expensive brand in the world. He collected his work in the book "Tim Cook. The CEO who took Apple to a new level." I have already read it and am happy to share my impressions.
Course
Spring Cloud Microservices for Java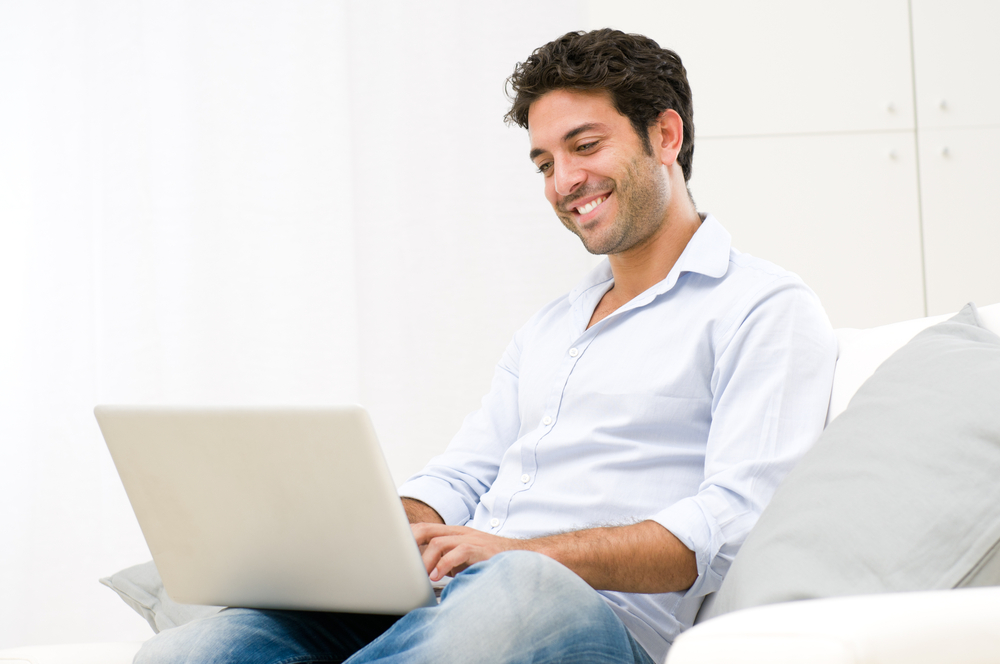 Tim Cook. The CEO who took Apple to a new level" / Tim Cook: The Genius
Author Leander Kenny
Publishing house Our format
Pages 312
Year 2019
Cover solid
Language Ukrainian
Format 140×210 mm
Site nashformat.ua
I liked Tim Cook even before I read this book, and after it I liked it. I was a news writer for five years and was always outraged when I saw a new piece about Cook. The end of Apple, everything that comes out was developed even under Jobs, Tim Cook will not keep the company afloat, and all its successes are a long-term effect of those times and will soon wear off.
Journalists managed to find a negative even on August 2, 2018. It was on this day that Apple became the first company in history whose market value reached a trillion dollars. Let me remind you, then Tim Cook officially managed it for seven years, although he actually did it several more times during Jobs's life, while he was undergoing treatment for cancer and rehabilitation.
In the book "Tim Cook. The CEO who took Apple to the next level" also noted these facts of negative attitudes toward Cook at the beginning of his tenure. At the time, people saw it as the end of Apple, not a new phase, because for them Jobs was a visionary, a superstar and a guru, and Cook was an unknown person who took the wrong place.
But it was only an external impression, because the board of directors and employees of the company knew Cook and knew for sure that he was capable of making Apple better. Over the following years, he repeatedly proved this and does not slow down.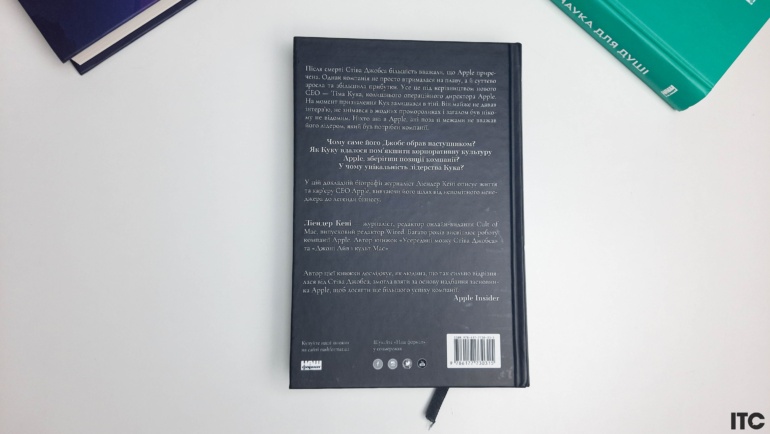 The book tells about the formation of Cook, about his professional past, childhood and present, about the challenges he faced after the death of Steve Jobs.
The author describes the life of the CEO of Apple before working at the company, pays attention to his childhood and teenage years in Alabama, but does it neatly and does not stretch the book on the floor, as Isaacson did with his biography of Jobs.
Leander Kenny refers to Cook's time at IBM and Compaq, but only to further reveal Cook as a professional and highly responsible person who handled production logistics.
This, according to the author, became the most important work of Tim Cook after he met Jobs and came to Apple. The "just-in-time production" he built, when products are not delayed in warehouses, but are produced exactly to cover the needs of the market, gave the company an incredible boost, freed up finances, allowed to adjust other production needs, etc.
Moreover. Cook's operations team was able to maintain manufacturing secrecy at the same time as millions of units of new merchandise were being produced and shipped to stores. Of course, there was also a leak of information in the mass media, but on such a scale it is nothing.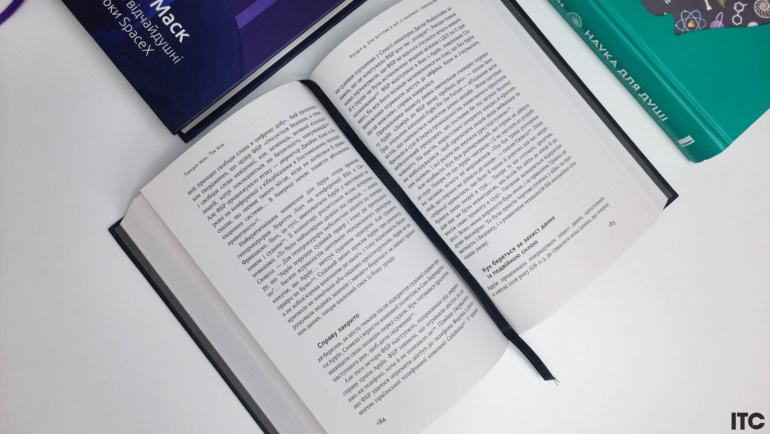 The main part of the book is devoted to Cook's work at Apple, as well as the time after the death of Steve Jobs. These chapters are very interesting and open readers' eyes to Cook as a leader who cares about gender inequality, sexual minorities and the planet as a whole, about the environment, the comfort of workers, harmless production, and most importantly, about the protection of confidential information of users.
Cook is setting an example for other tech giants and they are also becoming greener, although they don't want it, but they are forced to keep up with Apple.
And while Tim Cook is revealed at his best in these chapters, it is written dryly and with the use of many of his speeches and quotations. What makes it seem that you are not reading a book, but one huge article-interview.
I liked that the author respected the personal life of Apple's CEO. He directly writes that he was deliberately not interested in this side of Cook, did not try to learn anything about his relationships and preferences. At the same time, Leander Kenny admits that even if he wanted to learn something, it would be very difficult. After all, Cook knows how to perfectly hide his personal life from everyone.
In the last chapters, the author talks about the future of Apple, reflects and shares assumptions about the direction of self-driving cars and other stages of development. This is the most uninteresting part of the book, because there is a lot of speculation and conjecture, but few facts and memorable stories that are in the previous chapters.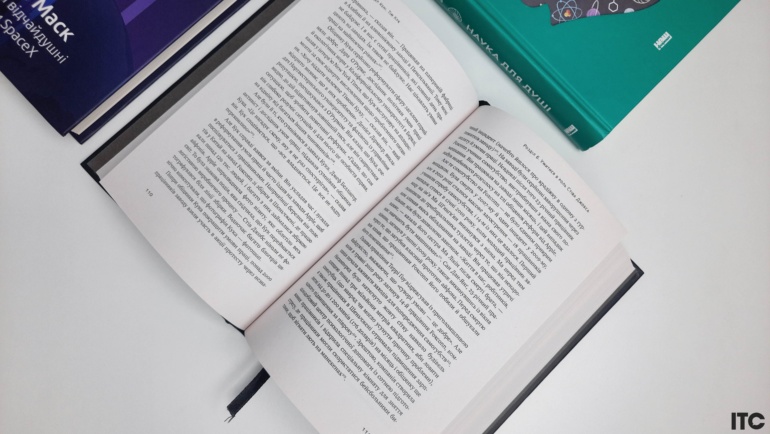 It is very important that at the end the author made the main conclusion about the importance of Jobs and Cook, about the difference in their worldviews, about the fact that the view and opinions of users do not always coincide with reality.
Leander Kenny says that under Jobs, Apple was considered a liberal company, but in fact it was not. Steve went straight ahead, didn't care about workers and the environment, used harmful materials in production, avoided taxes. Jobs believed that Apple gives humanity its unique products and owes nothing to anyone else.
Under Cook, the company really changed and became much better in all aspects. The current CEO of Apple is a moral and morally correct person whose values ​​have become an integral part of the company.
The main question for Cook was whether he could keep Apple at the level of Jobs' time. He couldn't. He did much more. All this became clear thanks to this book and its author, who were able to show everyone this important fact.
Pros:
many interesting facts about the life and activities of Tim Cook; a detailed biography of the CEO of Apple from the formation to the prominent role of a legend and role model; a qualitative study of Cook's work as a manager is presented, his significant contribution to the company during Jobs' time is shown; many details about the production of legendary products; many details about ecology, about production safety, about "green" technologies, the moral component of the company, etc.; good quality edition with convenient satin ribbon bookmark
Cons:
some of the chapters on Cook's life are oversaturated with his speeches and excerpts from interviews, which makes reading difficult; the last chapters are not devoted to the history of Tim Cook, but to the author's thoughts and assumptions about the future of the company, which turned out to be uninteresting and seems to be pulled by the ears
Conclusion:
Tim Cook. The CEO who took Apple to a new level" is an interesting, detailed, but not oversaturated study of Tim Cook's biography. The book exposes this famous man to the readers, because many still consider Cook's appointment a mistake and his less prominent person than Jobs. It is recommended for reading to all users of the company's equipment, fans of gadgets, the history of technology and simply connoisseurs of quality biographies