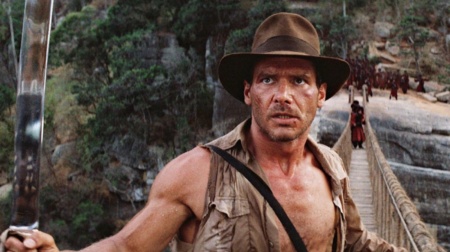 Disney and Paramount seem to have renewed their own agreement ahead of the release of the fifth part of the adventure film saga with Harrison Ford, Indiana Jones and the Last Relic.
Previously, the first four films about the adventures of an archaeologist adventurer were available on the Paramount Plus service, as a deal between Disney and Paramount split distribution rights between the two studios. However, on the eve of the release of the film, the companies reviewed it, so already from May 31, the previous parts can be watched only on Disney Plus.
Adventure has a new home. The first four #IndianaJones movies arrive May 31 on #DisneyPlus. pic.twitter.com/bmgQ5zQGs7

— Disney+ (@DisneyPlus) May 16, 2023
We will remind that the film "Indiana Jones and the Relic of Fate" will be released in the Ukrainian box office on June 29, 2023. The main action of the film takes place in 1969, and the main character once again tries to resist the Nazis. Shots with a rejuvenated Ford (for which 25 minutes of time were allocated) will temporarily return the viewer to 1944, where the events of the first part of the film saga unfold.
In addition to Harrison Ford, Mads Mikkelsen and Phoebe Waller-Bridge, the fifth Indiana Jones starred Antonio Banderas, John Rhys-Davies, Shawnette Renee Wilson, Thomas Kretschmann ("Submarine"), Boyd Goldbrook ("Lobby John" period 2) ) and other.