Giga Computing is a subsidiary of Gigabyte, specializing in the market of corporate computing and solutions based on the latest data center architectures. The company presented a slide with a roadmap of processors of all major companies supplying enterprise equipment. The card is limited to 2025 and split between CPUs, graphics cards, and chips with compute and graphics cores (APUs).
The infographic focuses on the power consumption of the most powerful computing solutions from NVIDIA, AMD and Intel and its growth over time. It clearly shows that in two years the consumption of such processors will be in the range of 400-1000 W.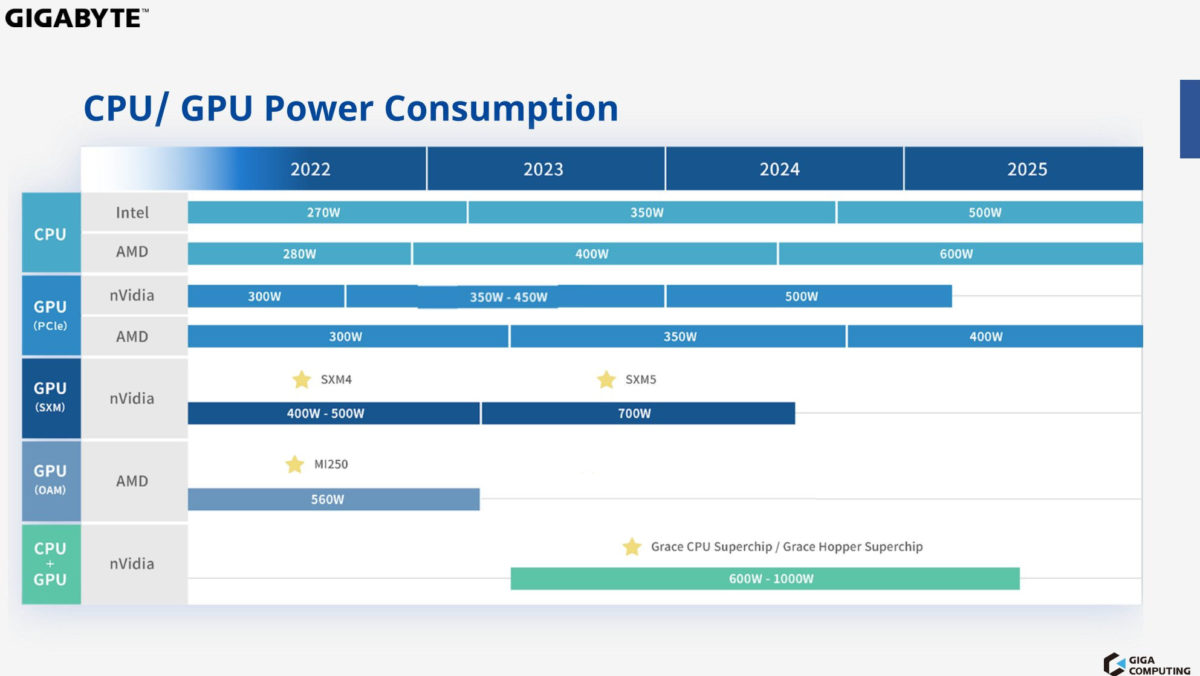 Giga Computing expects to move from 270-280W processors in 2022 to an average power of 500-600W by the end of 2025. This set is likely to include Intel's upcoming Emerald and Granite Rapids processor series, as well as AMD's EPYC Zen 5 series.
According to the slide, PCIe-based server GPUs will exceed 500W consumption by early 2025. The roadmap does not mention any specific product, but it is known that NVIDIA is currently working on Blackwell server chips, and AMD is likely to implement the CDNA4 architecture.
It is interesting that the road map does not indicate the "exaflop APU" AMD MI300 – AMD's new generation accelerator for data centers, already announced by the company in January of this year. Similar to NVIDIA's Grace Hopper superchip, it will combine CPU and GPU stacks. According to Giga Computing, NVIDIA Grace Hopper can consume up to 1000 watts.
NVIDIA introduced hardware accelerators for ChatGPT, AI video processing, generative and other models
Course
PR-COMMUNICATIONS
Improve the image of the company and become a PR shark? Light!
Study the course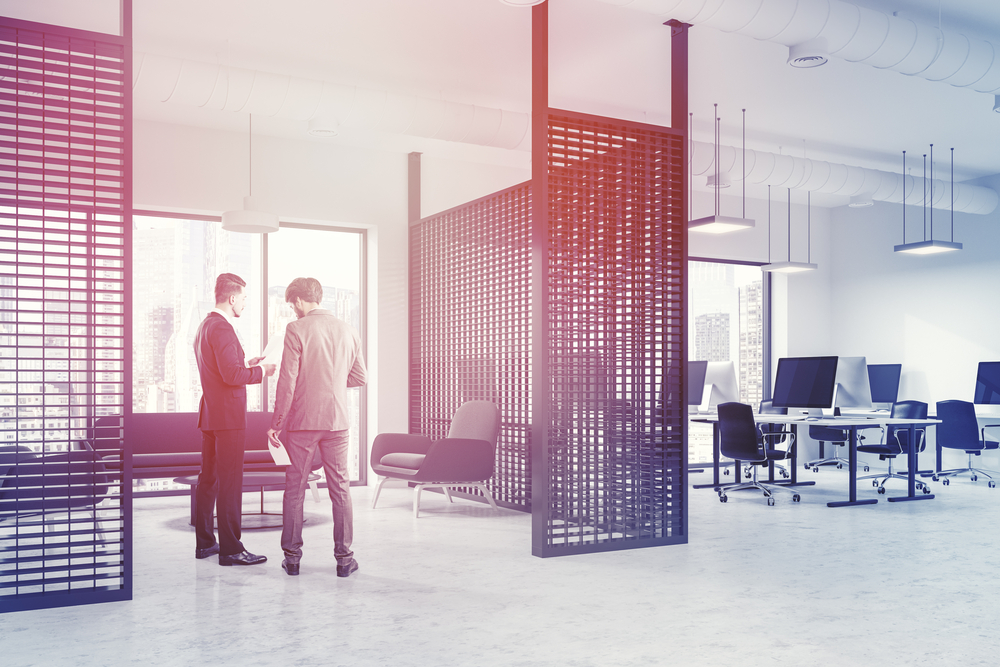 Source: VideoCardz