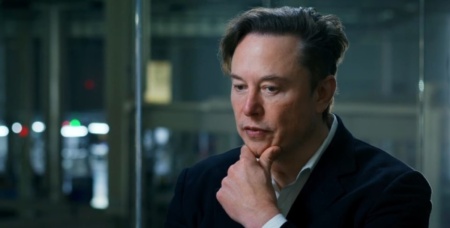 Elon Musk has lost another bid to overturn a 2018 deal with the US Securities and Exchange Commission (SEC) to vet some of his tweets about Tesla before publication.
The 2nd U.S. Circuit Court of Appeals in Manhattan rejected Musk's argument that the deal was an unfair "precautionary measure." The panel found that the billionaire could have defended himself against the charges or negotiated a different deal if he really wanted to publish the tweets without legal supervision.
The legal review is a mandatory SEC requirement under the securities fraud settlement agreement that preceded Musk's infamous tweet about "providing funds" to buy Tesla to take it private. After that, the company's shares soared, and the SEC accused the entrepreneur of "lies and fraud."
Am considering taking Tesla private at $420. Funding secured.

— Elon Musk (@elonmusk) August 7, 2018
According to the subsequently concluded agreement with the SEC, Musk had to leave the position of chairman of the board of Tesla and pay a $20 million fine (the company itself had to pay the same amount). However, the deal did not resolve the tweets, with the commission later criticizing Musk's new post that Tesla will produce "about 500,000 cars this year." In a few hours, the entrepreneur clarified that he meant that "the company will produce 500,000 cars a year."
The SEC sought to indict Musk for violating the 2018 agreement, and a judge urged the entrepreneur, the commission and Tesla to resolve their differences and find a new solution. The agreement concluded in April 2019 allowed the billionaire to use Twitter with certain restrictions regarding some events, especially financial ones, in the life of the company. In such cases, Musk must obtain prior approval from SEC counsel.
In 2022, the billionaire's lawyers filed a motion to overturn the deal, alleging the SEC misused it to "launch an endless investigation" into Musk's speeches and violate his right to free speech. U.S. District Judge Lewis Leeman denied the motion, and the settlement remained in effect. The billionaire's lawyers appealed this decision, sending the case to the 2nd US Circuit Court of Appeals.