High temperatures are the main problem of high-speed SSDs for PCIe 5.0. You need to forget the days of silent solid state drives if you want maximum speed. The Viper PV553 drive from Patriot, which provides a reading speed of up to 12.4 GB/s and a writing speed of up to 11.8 GB/s, is equipped with an active cooling system and a rather massive radiator. One of the fastest SSDs will be presented at Computex 2023.

The appearance of a small-sized turbine fan evokes sad thoughts about the possible noise level of such a design. And what if a PCIe 5.0 SSD works without a cooling system? ComputerBase answered this question using the Crucial T700 and Corsair MP700 drives as an example.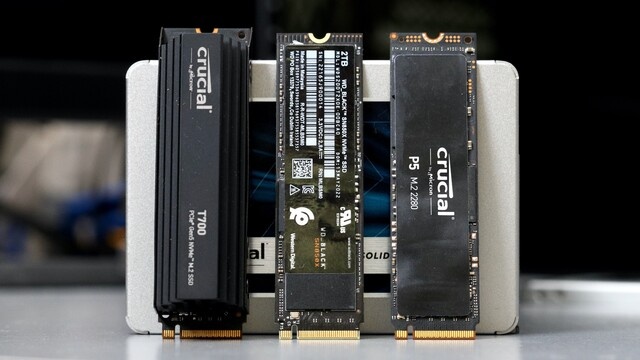 The Phison E26 controller is the basis for almost all of the latest generation SSDs. The maximum permissible value of the Tjmax parameter in the firmware is 86°C. The behavior when it is reached differs depending on the drive. The Corsair MP700 easily shuts down to protect against overheating. In practice, this means computer freezes and BSODs.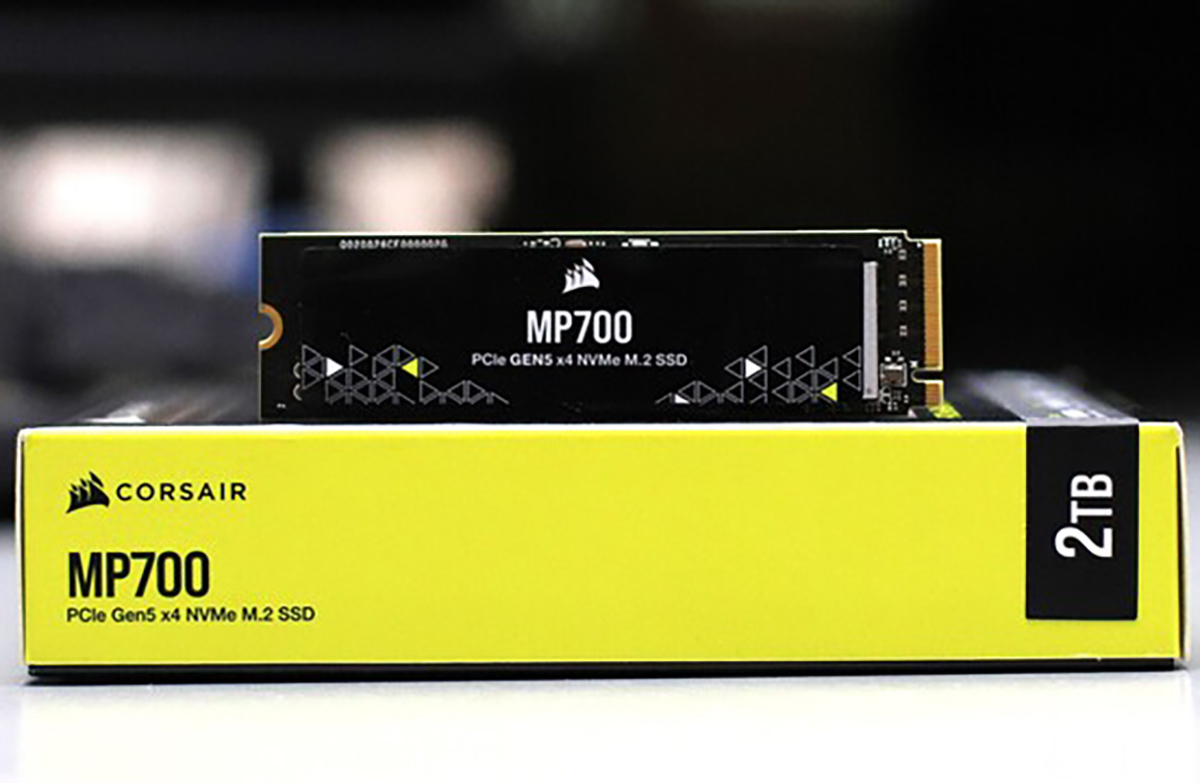 The Crucial T700 behaves differently – a decrease in the temperature of the drive aggressively limits performance. As a result, the drive does not stop and the system does not freeze, but its performance is reduced to the level of hard drives. The speed in emergency mode does not rise above 101 MB/s. But thanks to this mode, you will not lose data due to shutdown.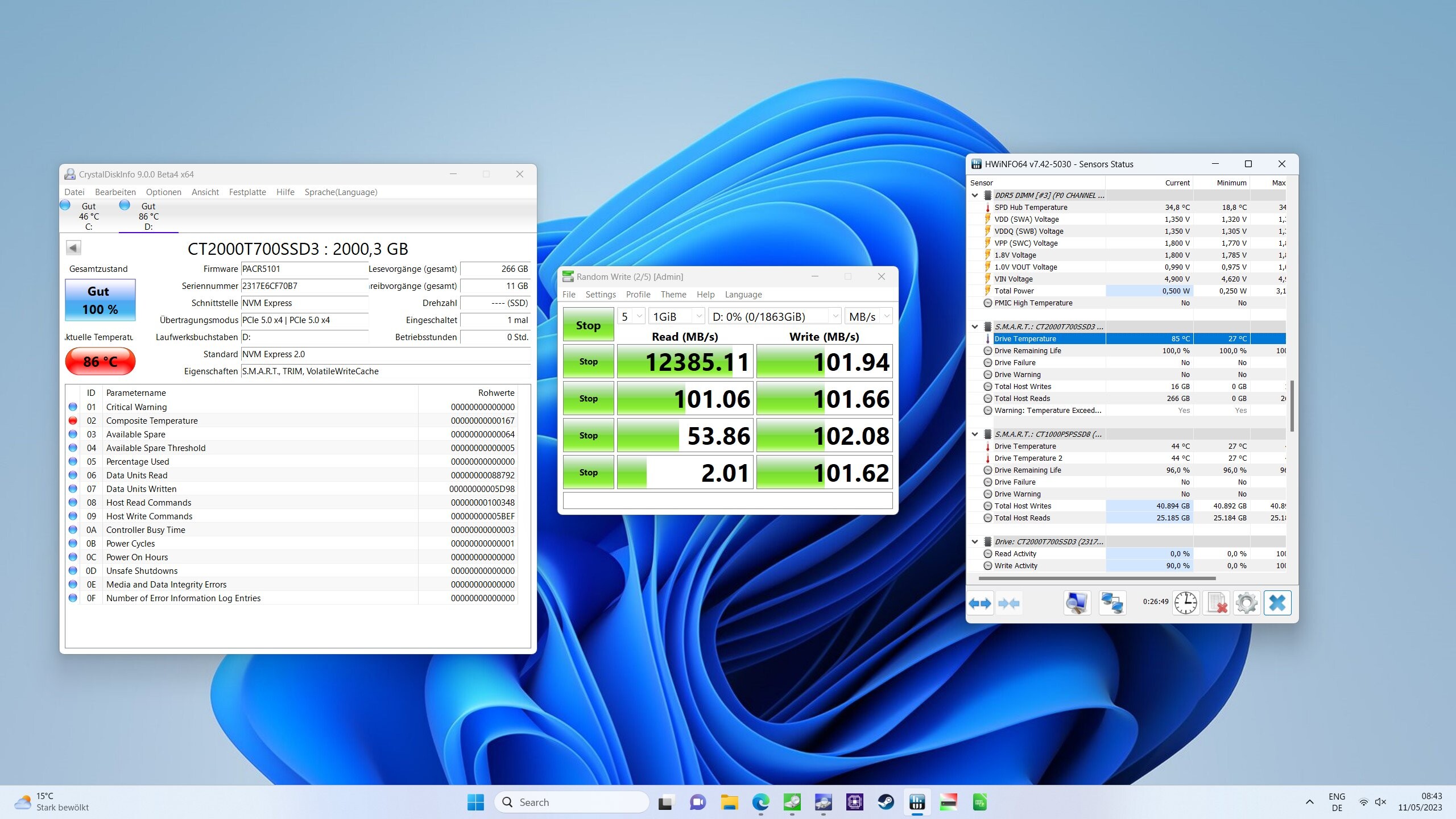 Overheating makes it problematic to use SSD PCIe 5.0 in laptops – there is simply nowhere to place a massive radiator in a thin case, and the storage compartments are designed only for a bare SSD. Connecting heat pipes can change the situation, but such a solution still requires a more powerful cooling system – an additional heating source will appear in the laptop.
At the same time, the use of active cooling does not seem so necessary – the Corsair MP700 is equipped with a conventional radiator.
Sources: VideoCardz, ComputerBase