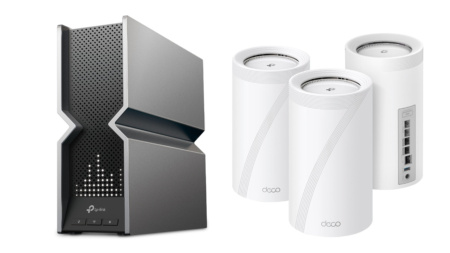 The specification of the Wi-Fi 7 standard has not yet been finally approved. But this does not prevent manufacturers from releasing devices with its support. So, MediaTek recently announced the Dimensity 9200+ processor with Wi-Fi 7 support. And now TP-Link has released several network devices that offer the benefits of the new standard: the Deco BE85 Mesh system and the Archer BE800 router.
Both novelties include network connectors with a bandwidth of 10 Gbit/s and 2.5 Gbit/s (2 of each type), one USB 3.0 connector, as well as an SFP+ WAN/LAN port. Technically, they are capable of reaching a data transfer rate of 19 Gbit/s, which is distributed across all bands and data channels. So you shouldn't expect such an indicator with typical use. However, TP-Link's internal tests show excellent results.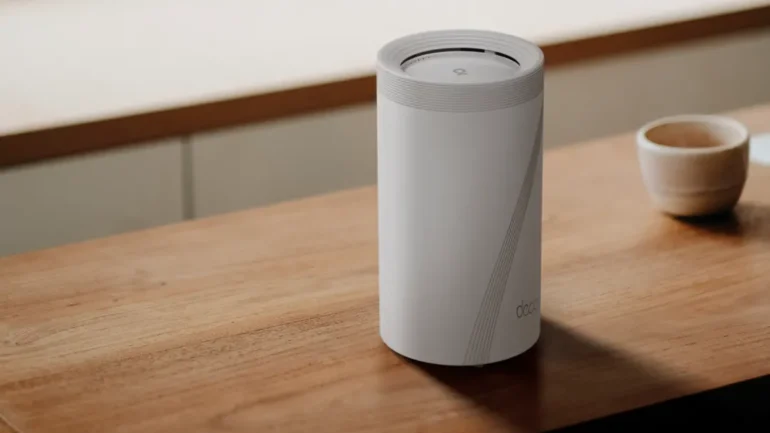 Thus, the TP-Link Deco BE85 Mesh system, when shared with the OnePlus 11 5G smartphone as a Wi-Fi 7 client, provides the smartphone with a bandwidth of more than 3000 Mbit/s next to the router and a little more than 300 Mbit/s at the far end of the house. Such a device contains 8 antennas, and three such modules should provide coverage on an area of ​​about 900 m2. TP-Link says it uses AI to connect to the most efficient device as the user moves around the home.
The TP-Link Archer BE800 router is equipped with a dot-matrix LED display and can display more than 3000 images, including weather, time and emojis. TP-Link says it will be able to set up a separate network just for smart home devices. In general, the network capabilities of the router are the same as those of the Deco BE85.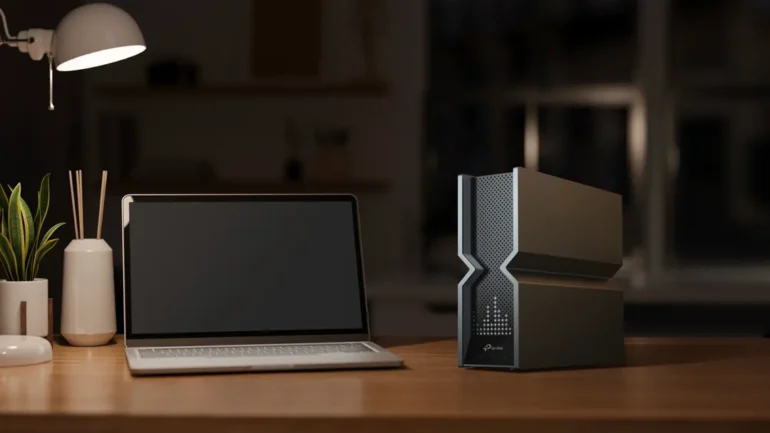 TP-Link products are already available for pre-order from some retailers, such as Best Buy. The Archer BE800 router is priced at $600, and the three-unit Deco BE85 is priced at $1,500.
Source: The Verge