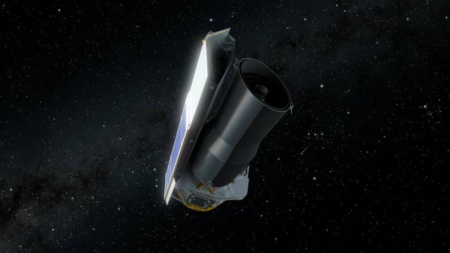 Space technology company Rhea Space Activity has received a $250,000 grant from the US Space Force to develop a robotic rescue mission for the 2 AU Spitzer telescope. from the Sun (that is, twice the distance from the Earth to the Sun).
Spitzer was launched two decades ago by a Delta-2 rocket and is designed to observe space in the infrared range. The telescope was moving away from our planet at a speed of about 15 million kilometers per year. It was the last of four NASA "Great Observatories" launched into space between 1990 and 2003.
During its planned five-year operational life, Spitzer helped astronomers discover new stars, observe exoplanets and study galaxies. In 2009, the device ran out of on-board refrigerant reserves, so some scientific instruments were no longer available for operation.
The telescope worked in this mode for about three years. However, every time it tried to send data to Earth, it overheated and further attempts could damage other instruments. Finally, in January 2020, after more than 16 years of service, Spitzer was deactivated and sent to "drift" in a heliocentric orbit.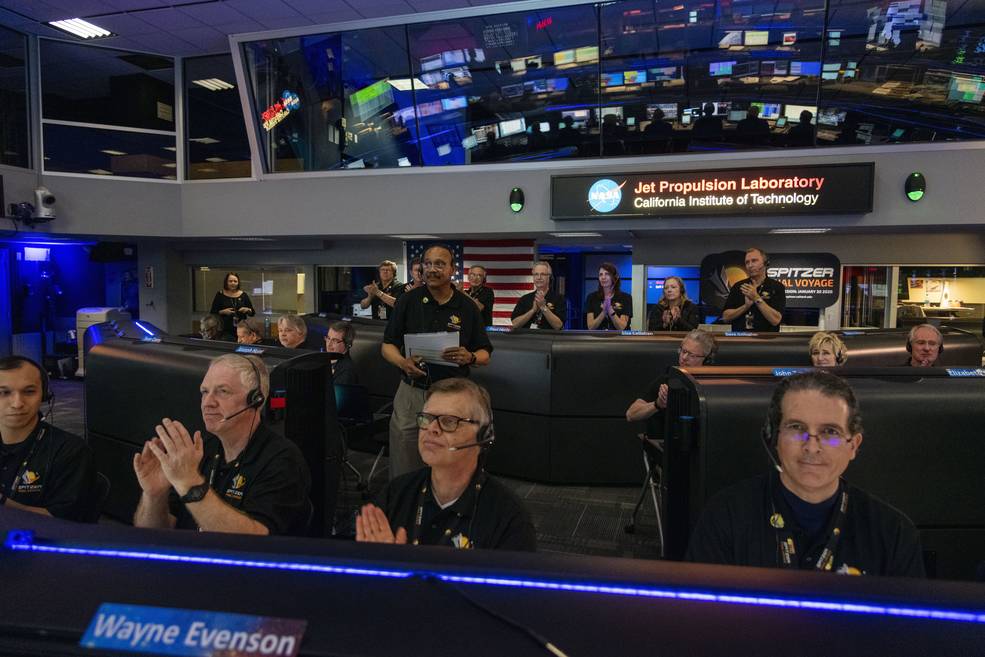 However, now the space technology company Rhea Space Activity announces its intentions to "resurrect" the telescope, and such bold plans have found support from the Smithsonian Astrophysical Observatory, the Johns Hopkins University Applied Physics Laboratory, Blue Sun Enterprises and Lockheed Martin.
"When you consider robotic space maintenance, it's the most ambitious thing that's ever been done. This is practically launching the device to the other side of the Sun to restore the last "Great Observatory". It would be great if we could do that," said founder and CEO of Rhea Space Activity, astrophysicist Sean Usman in an interview with Arstechnica.
The Spitzer Resurrector mission will look like a small spacecraft that can fit in a meter by meter box and will be ready for launch in 2026. It will take the spacecraft about three years to reach Spitzer, but it will also work to observe solar flares during the trip.
"We plan to be busy from the very beginning of the mission," said Howard Smith, an astronomer at the Center for Astrophysics, which is run by Harvard University and the Smithsonian Institution.
When "Vokresitel" reaches the telescope, it will try to characterize its condition, contact it and transmit data to Earth. This will allow scientists to resume observations.
"Solar batteries may be out of order, damage from meteorite impacts is possible. Its condition is unknown, but we expect it to be in the worker," said Harvard University astronomer and former Spitzer Infrared Instrument principal investigator Johnny Fazio.
Ultimately, Rhea Space Activity, which currently has just 10 employees, expects to fully fund the mission, which is expected to total $350 million.
However, it is not the only company that wants to extend the service life or renew the operation of some spacecraft. Northrop Grumman is developing and launching a series of vehicles to expand the mission of satellites in geostationary orbit. Billionaire Jared Isakman is working with SpaceX and NASA to use Crew Dragon to extend the life of the Hubble Space Telescope.
Autonomous satellite technology developed by Rhea Space is also being used for other missions to move and maintain satellites in low Earth orbit and geostationary orbit.