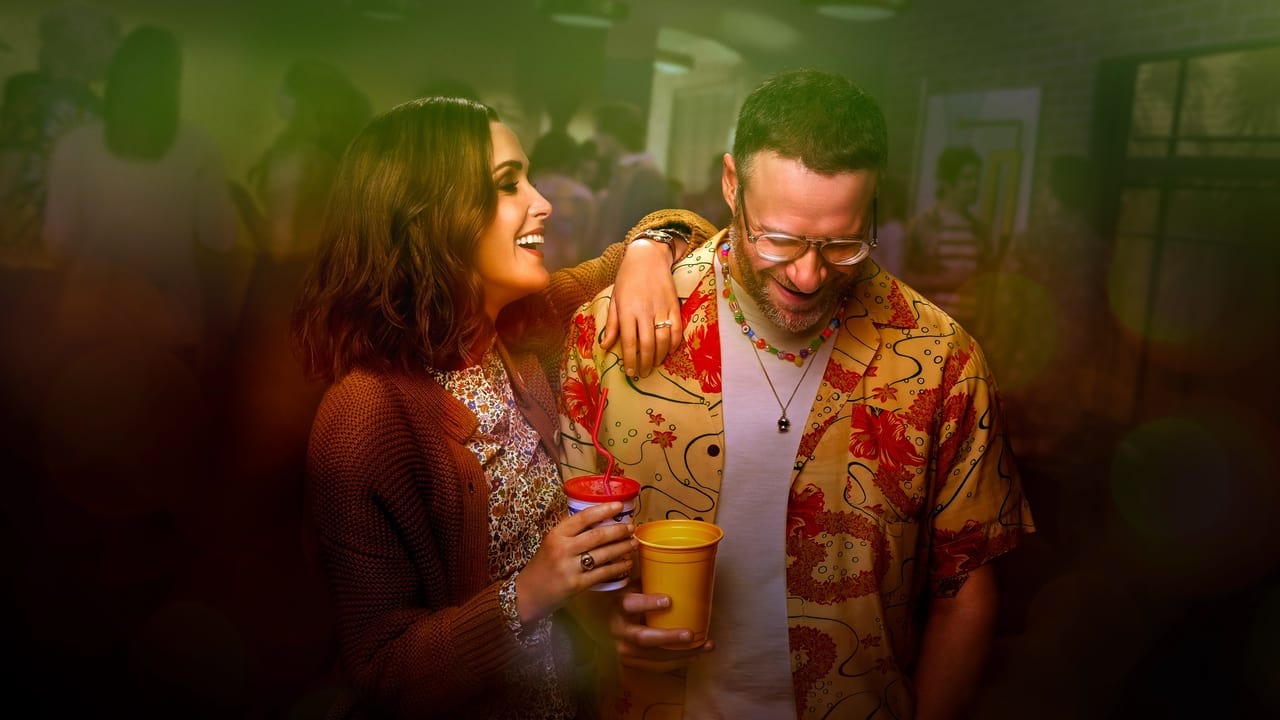 On July 12, the first season of the comedy series "Platonic Relationship" ended on the Apple TV+ platform. The main roles in it were performed by Seth Rogen and Rose Byrne, for whom this is not the first joint project. In the review below, we tell you which category of viewers the show appeals to and how well it does it.
"Platonic relations" / Platonic
Genre comedy
Directors Nicholas Stoller, Francesca Delbanco
In roles Seth Rogen, Rose Byrne, Luke Macfarlane, Tre Hale, Carla Gallo
Premiere Apple TV+
Graduation year 2023
Site IMDb
Silvia is a forty-year-old housewife who once preferred a happy family life to a successful career as a lawyer. She brings up three children, takes care of household welfare, and has long given up any hope of following her husband's example and becoming a respected lawyer.
Will is a plus-minus forty-year-old beer shaker in one of the Los Angeles bars, who is going through a difficult divorce from his wife and hates electric scooters. Once these two were the best of friends, but as fate would have it, they haven't been in touch for many years.
When Sylvia finds out about Will's divorce, she decides to call an old friend and support her in such a difficult time. Soon, a man and a woman themselves do not have time to notice how long-lost communication fills their everyday and monotonous life with bright colors. This relationship becomes a lifeline for both.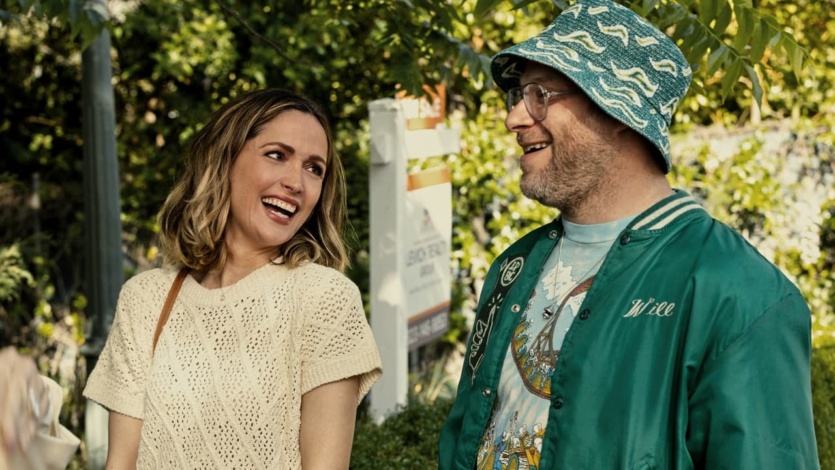 "Platonic Relations" was created by the writer and screenwriter Francesca Delbanco and the famous comedian, her husband, Nicholas Stoller. The latter had a hand in silly comedies produced by Judd Apatow. But today, when in the genre one should behave as politely as possible, such opuses remained an echo of the more relaxed zeros – the first half of the tenths.
In addition, Stoller had already assembled the Rogen-Byrne duo on the set of the comedy dylogy "Neighbors", where the actors portrayed a married couple who had to face a fiery student fraternity. That is, already here the director contrasted inevitable growing up with youthful maximalism in drunken youth. It was really a typical conflict of generations, whose representatives were guided by the life priorities of their age.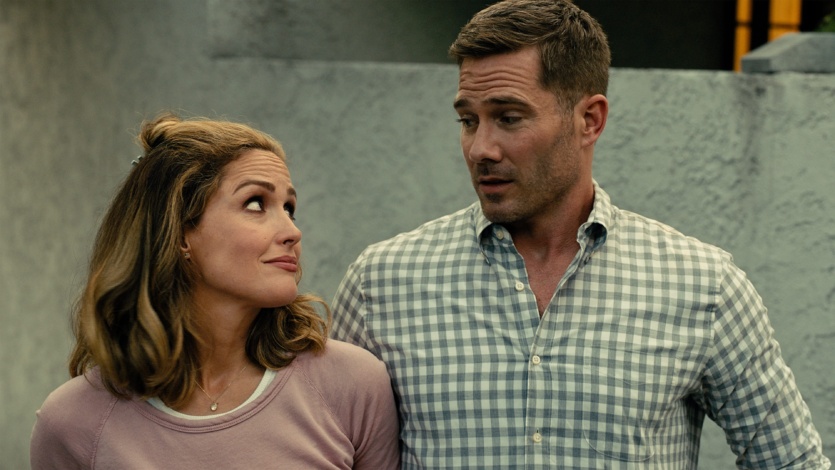 In "Platonic Relationships" there is no place for loud student parties, because all attention is conditionally paid to millennials – people who have mostly settled down, got families, experienced joys and disappointments and generally have a solid life experience.
These viewers are the target audience of the show (and the author of the review is among them). Its plot conveys the idea that the 35+ generation is a kind of old Persian youth, for whom ten in the evening is deep night, and all these discos have remained a distant memory. And this, although ancient as the world, but fair statement has its own charm. However, it was not possible to cleverly beat the topic.
The problem is that it will be difficult for the audience to compare themselves with caricaturally ridiculous characters. And in general, the humor here does not offer revelations and often shoots past.
The way Rose Byrne portrays drug intoxication is great, but along with such moments there is hypertrophied stupid behavior of the characters or, for example, a penis painted on a portrait. Apatow's influence on the comedy vision of Stoller and company is especially felt here.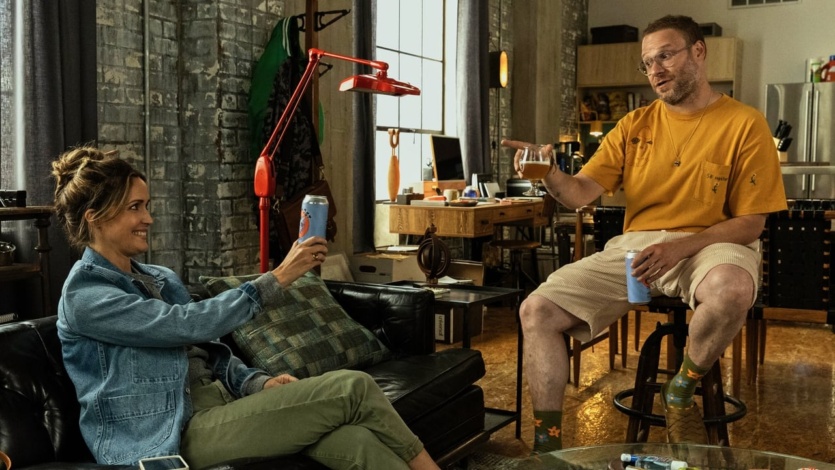 Genre history prefers to move somewhere in the direction of a dramedy, although the dramatic here is purely for the tick, so as not to be mistaken for another (pseudo) youth comedy about a couple of fools and seem something more serious.
It turns out that, on the one hand, "Platonic Relations" is a seemingly pleasant and light series about an amazing and interesting friendship between a man and a woman and a mid-life crisis, and on the other hand, it is an ideologically uninventive, raw product with very questionable humor.
Here we are shown something supposedly funny, when, for example, the characters decide to change something in their lives and finally act. And then a natural delirium takes place on the screen, which makes one feel uneasy (joking about masturbation in the toilet on the first day of work is clearly a bad joke). And I wonder how many scooters were damaged during filming?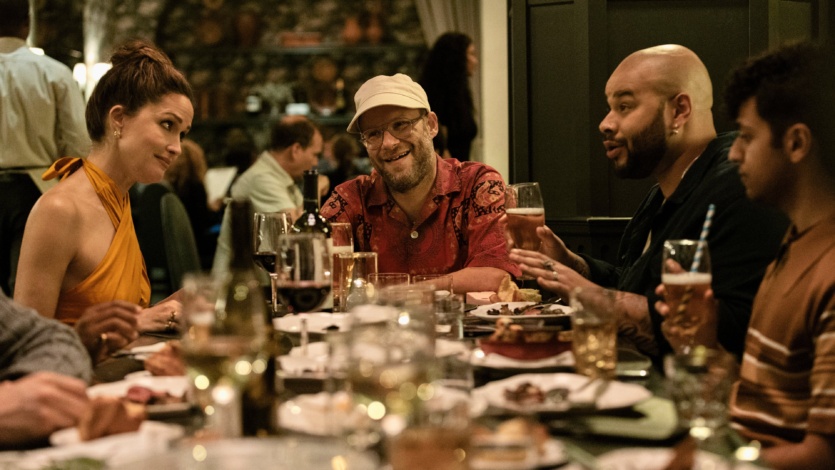 Obviously, almost everything in the project rests on the interaction between Seth Rogen and Rose Byrne, and the latter can be called the main character. And this duo really shows class within the genre.
But their silly heroes are not empathetic at all. There is too much absurd nonsense per square meter of allocated space with Silvia from Birnov. And Rogen, this man-jam, seems to have already grown out of the roles of silly hipsters-lobotrakers, but he does not want to let go of his infantile role.
"Platonic relationship" evokes extremely contradictory and double feelings. The project manages to be quite distracting, and sometimes it is ready to offer really high-quality humor. But for every successful joke, there will be a cringe moment, and it will not work to turn a blind eye to it.
At the same time, secondary characters do not even deserve a mention. And the main strike force, that is, the main characters, do everything to make you want to spend as little time as possible in their company.
The contest for the best reader's ITC Blog will be held until July 16. The main prize is a modern gaming PC ASGARD (i7 13700, 32Gb RAM, SSD 1Tb, GF RTX 4060Ti 8Gb) from the online store Click.ua. To participate, write an article in which you tell about your personal experience of using interesting gadgets and devices. Details here.
Pros:
humor enters 50/50, so the comedic component can be attributed to both pluses and minuses; the Byrne-Rogen duet works harmoniously, the episodes are comfortably timed, the series manages to distract from everyday life, sometimes entertain, and that's quite a lot
Cons:
the main characters do not cause empathy due to their behavior, the secondary characters perform purely functional tasks, the implementation of a nice idea is mediocre, the project is not able to cause a lot of positive emotions and sincere laughter, a sufficient amount of dubious humor
Conclusion:
The authors of the series "Platonic Relationships" set themselves a noble goal to talk about the midlife crisis, joke about the generation of forty-year-olds and tell a story about true friendship. But the way they implement their creative ideas leaves much to be desired