72% of global industries implement IoT strategies

Internet of Things – Internet of things. The idea is to connect physical objects, establish their interaction and reduce the need for human intervention. According to analysts' forecasts, the number of interconnected "things" will reach 22 billion by 2025.
In the partner material with Vodafone, we tell how this technology works, why it will be useful for business and how Ukrainian companies can take advantage of 50% discounts on such services.
Affiliate material?
How IoT works
The technology allows different devices to connect to the Internet and exchange data with each other. Many objects, such as a thermostat, a smart watch, a refrigerator or a car, can be connected to the Internet and send and receive information.
Connecting physical devices and sensors to the Internet creates a smart network in which they exchange data and interact with each other without direct human intervention. This opens up many opportunities for different businesses to automate, monitor and analyze in real time: from production to logistics.
How devices exchange data
The Internet of Things technology contains several main components, thanks to which devices connect and exchange data. Here are some of them:
Sensors and data collection devices. Their task is to measure parameters of the physical environment around us, such as temperature, humidity, movement or illumination. Sensors collect this data and convert it into a digital signal that is transmitted over the network or to another device. Like, for example, a humidity sensor that will record low humidity readings and send a signal to the irrigation system.
Network connection – the infrastructure that allows IoT devices to connect to the Internet or local area network. These can be wireless technologies such as Wi-Fi or mobile communication from SIM cards. Each of them has its advantages. For example, thanks to IoT-SIM-cards, you can connect devices to the Internet even in remote places where ordinary Wi-Fi is not available, and control them from anywhere in the world. The obtained data will help analyze processes and optimize work.
User interface. The interface through which users interact with an IoT system. It can be a mobile app, web portal or other software that allows users to control connected devices, interact with them, view data, set settings and receive notifications.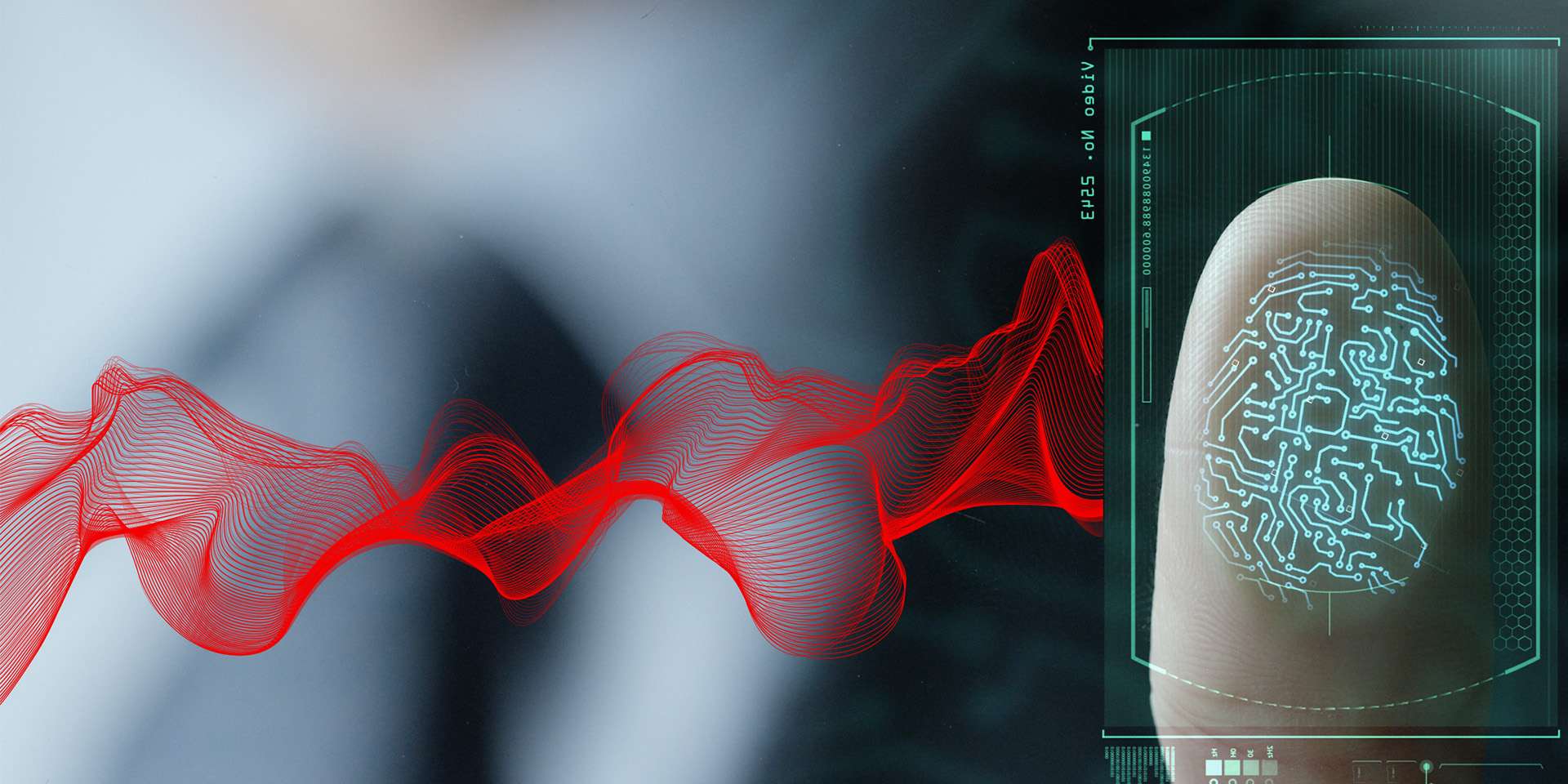 Companies that implement IoT technologies can better control business processes and customer experience, increase employee productivity, make new business decisions and realize business models that will save time and money.
You can view the line of IoT tariffs on the website
How IoT can be used
Here are some case studies that may be useful for different businesses:
Energy efficiency management. Thanks to IoT solutions, you can install sensors and devices to collect data and monitor the energy consumption of your enterprise. This allows you to identify energy consumers, identify excess costs and make optimization decisions. For example, to automatically turn off lights and electrical appliances in rooms where there are no people for a long time.
Equipment condition monitoring. Install sensors on equipment that will monitor various parameters such as temperature, humidity, pressure, etc. This will allow you to monitor the status in real time and receive notifications about possible problems or malfunctions. And this, in turn, prevents unplanned equipment shutdowns and saves money on repairs.
Inventory management. IoT also helps in real-time inventory tracking and management. It is enough to install sensors on shelves or containers with products to monitor their quantity and notify when it is necessary to replenish stocks. This will help avoid product shortages and manage products more efficiently.
Remote monitoring and security. IoT allows you to install video surveillance and monitor it remotely from anywhere. You can receive live images from the cameras, as well as alerts about any suspicious activity or intrusion. The business receives increased security at the enterprise and will be able to respond to potential threats.
Optimization of logistics and transport. The Internet of Things helps to improve logistics processes and transport management. Thanks to sensors on trucks or containers, it is possible to receive data on the location of goods, their condition and delivery efficiency. This will reduce delays, losses and optimize routes.
Remote payments and transactions. IoT is used for safe and convenient contactless payments. For example, smart terminals or mobile devices with IoT can make payments through NFC technology, which simplifies payment and ensures continuous data exchange between the terminal and the payment system.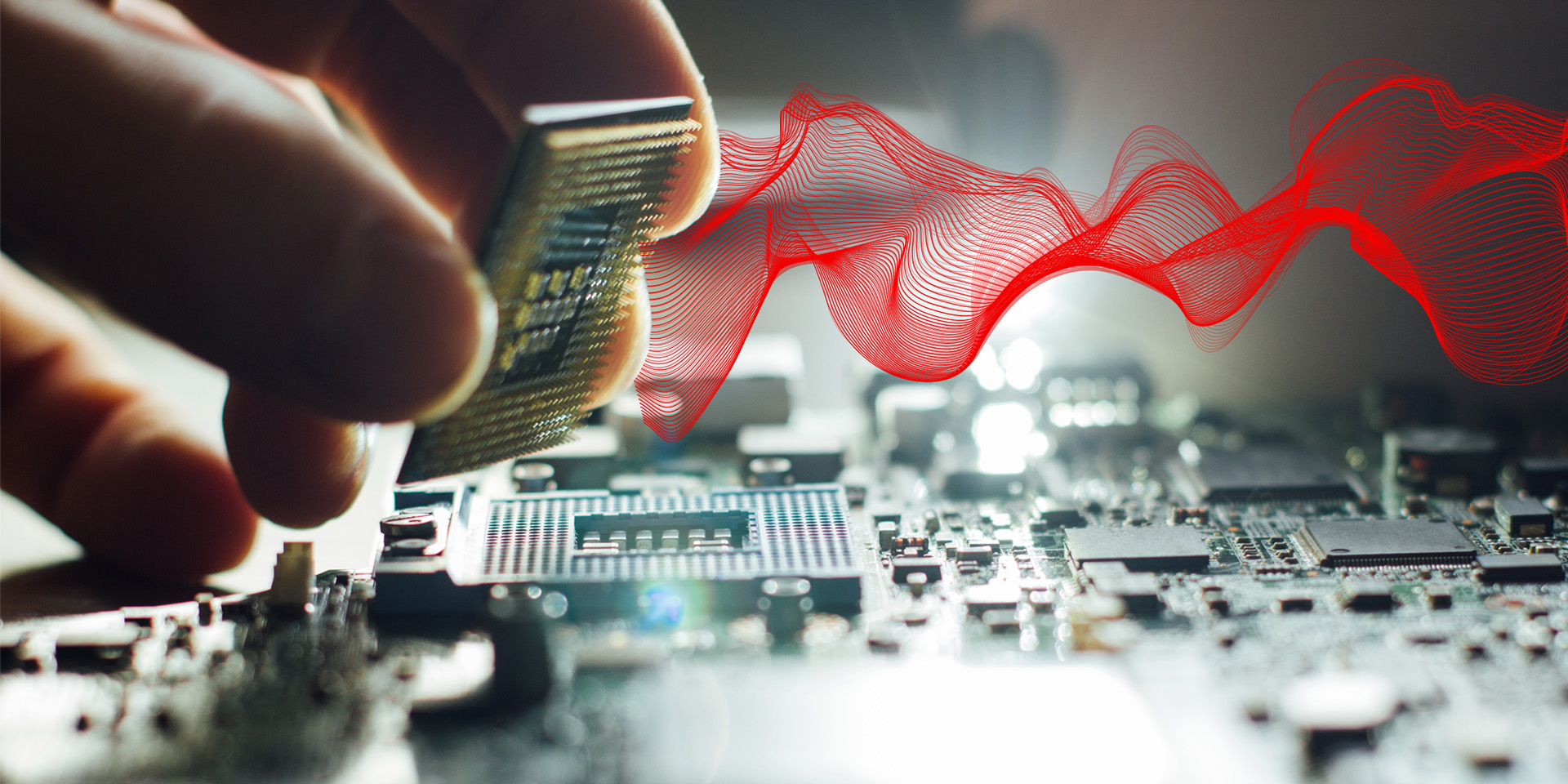 Discounts for business
Vodafone, the company that unites more 159 million of IoT devices in 190 countries of the world, provides a modern communication solution for continuous data transfer and offers an updated line of IoT tariffs.
To support Ukrainian business, from June 2023 Vodafone offers all new business customers (legal entities and sole traders) 50% discount for payment of any chosen tariff for the Internet of Things during the year.
When connecting the updated Vodafone IoT tariffs, you pay from UAH 12 per month for the connected IoT card.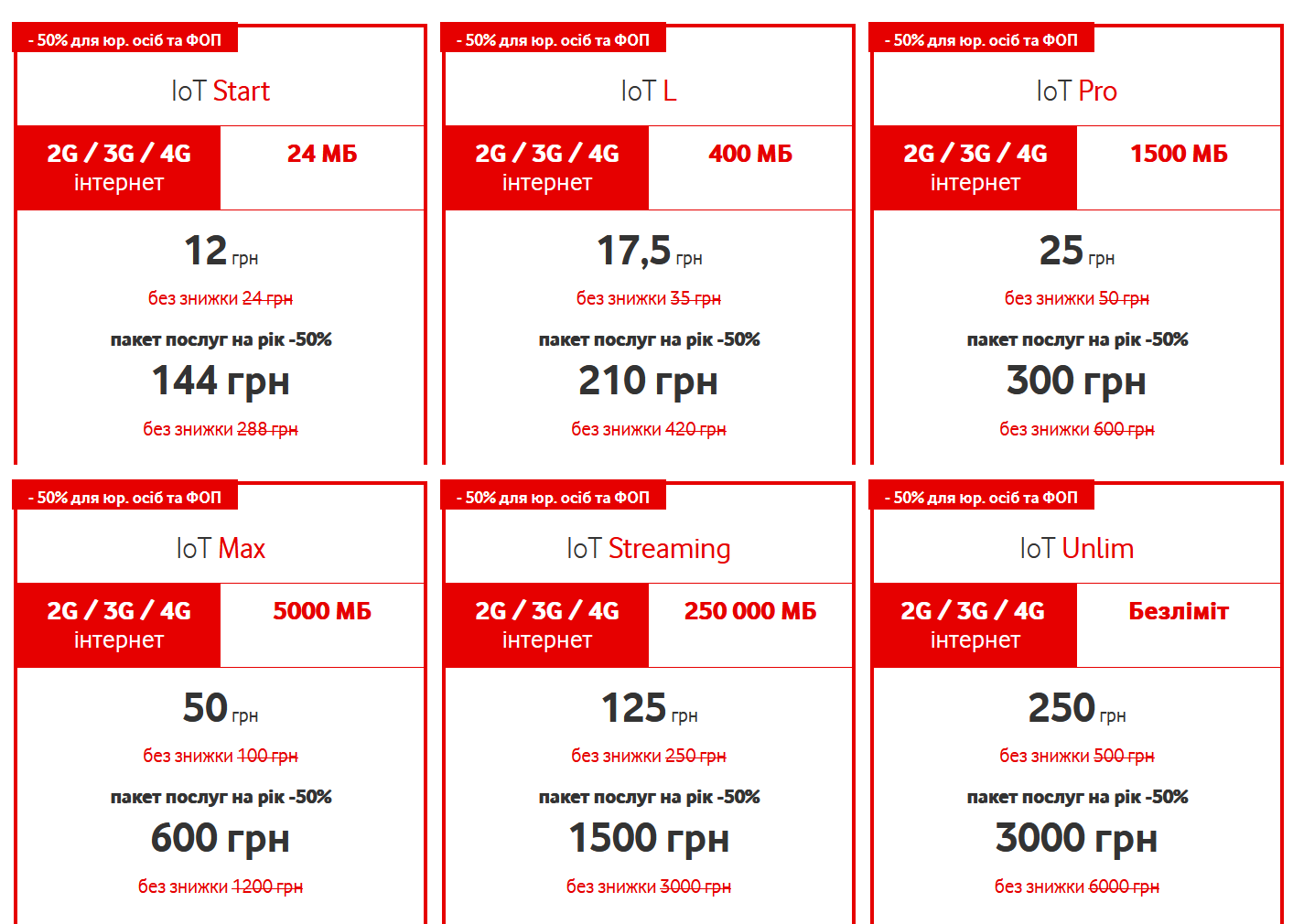 You can try the new tariffs on the website
The main advantages of the new tariffs:
Per kilobyte pricing. This means that instead of paying for every 100 KB, payment for every kilobyte is introduced. Thus, users of the new tariffs will be able to save money, because they will have to pay only for the used kilobytes.
Support of 4G communication standard in all tariffs. The company continues to expand coverage and increase network capacity. That is why the main advantage of the updated IoT tariffs for business is the support of all communication standards (2G/3G/4G) in each tariff, which was previously available only for the premium price range.
Increased traffic volume compared to previous tariffs – from 24 MB to unlimited.
The promotional price is valid only until September 30, 2023. To connect the selected tariff, you need to contact a Vodafone specialist or complete an application on the website.
Affiliate material?
Try new rates
This is affiliate material. Information for this article was provided by a partner.
The editors are responsible for stylistic compliance with editorial standards.
You can order material about you in the format of a PR article here.