Each new film by Christopher Nolan is an event in itself. The director has long established himself as a first-class visionary, capable of making an intense and complex action out of any plot. Nolan does not spare the audience, but instead gives them unforgettable stories. They all look perfect from a technical point of view. The film "Oppenheimer" became another triumph of Nolan, perhaps the most important in his career. We tell in our review how the film turned out.
"Oppenheimer" / Oppenheimer
Genre historical drama
Director Christopher Nolan
In roles Cillian Murphy, Emily Blunt, Robert Downey Jr., Florence Pugh, Matt Damon
Premiere cinemas
Release year 2023
Site IMDb
Young student Robert Oppenheimer (Cillian Murphy) is not very interested in practical experiments in physics. He is primarily attracted by theory and the search for what science is not yet capable of understanding. Because of this vector of thinking, Oppenheimer is considered arrogant, conceited and "in his own mind" – and the scientist himself is only happy to fit such a description.
His merits in quantum mechanics, which he first brought to the walls of US universities, help him get into the project to develop the atomic bomb. A bomb that could potentially end all wars forever.
We live in such a strange time that the discussion of "Oppenheimer" cannot be carried out without touching on the subject of "Barbie". The release of such dissimilar films in the same week has long been the cause of various jokes. To some extent, "Barbie" and "Oppenheimer" perfectly complement each other in the context of world cinema and modern culture.
Still, it will be difficult to find two films that are not alike. Where "Barbie" laughs and entertains, "Oppenheimer" drives you into a stupor, chains you to its shocking events, and seems to be trying to break something inside you. This is a movie that does not take into account the potentially sensitive nature of the viewer, but tells everything without much shyness. And this is its great magic.
We all know what the creation of the atomic bomb led to. This story is well known to the public today, and the consequences of the Manhattan Project have the whole world grappling with the risks of nuclear war. So to spoil "Oppenheimer" somehow critically will not work. But this is where the additional tension comes from. We all know exactly what will happen. But no one can even guess before watching how exactly Nolan will present it.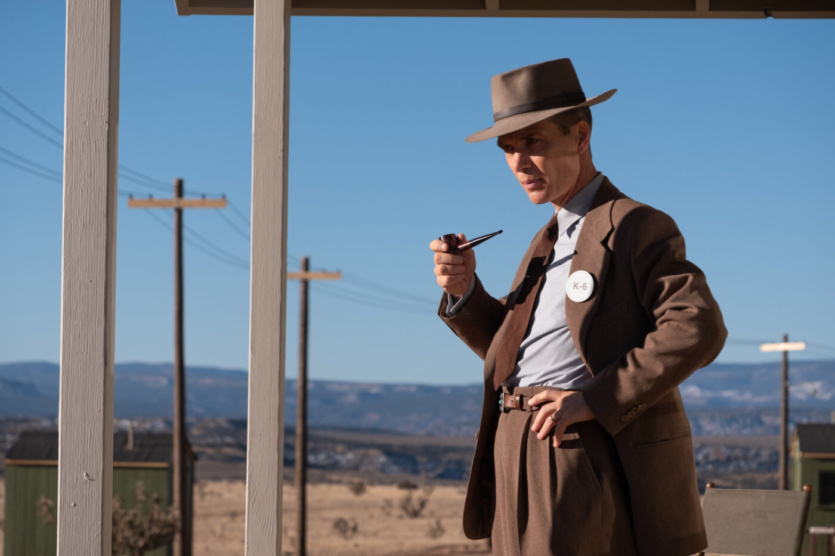 Christopher Nolan does not betray himself, which is why "Oppenheimer" is a difficult film to perceive. Precisely because of its structure. The director actively plays with time lines, characters and even the perception of events. That is why the color scenes in the cinema reflect the subjective perception of reality by Robert Oppenheimer himself. And black and white moments show the objective state of affairs, which is sometimes no less terrible than the nightmares in the head of the creator of the atomic bomb.
Immediate advice: remember names and faces, there are a lot of them in the film – and all of them are important.
Nolan's films are regularly criticized for the fact that in them the characters and their personalities always occupy secondary places. And all stories obey unusual concepts and specific events. Applying such an approach to Oppenheimer will not work. This is a film about a bunch of very complicated people who end up creating an "event" that far surpasses them all. And which broke many of them.
Nolan manages to convey the complex world of quantum physics as something magical. At one time, it was the magic of science that captivated scientists. Because of her, many students continue to go to technical universities to this day. But this magic eventually turns into millions of ruined lives. Oppenheimer himself cannot escape from this conclusion.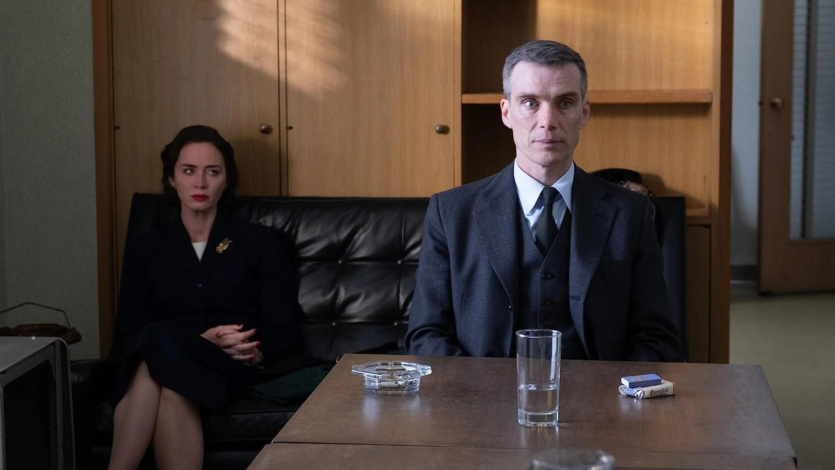 Throughout the film, to some extent, we observe the breakdown of a great and talented person. Science here is in close connection with politics, the army and a potential new round of war. Therefore, the idealistic aspirations of the main character, who wanted to advance science beyond knowledge, are denigrated, vulgarized and reduced to a banal agenda at another meeting behind closed doors.
"Oppenheimer" creates such tension that it practically seeps from the screen into the real world. There is not a single unnecessary scene or phrase, everything works in maximum symbiosis with each other. Even somewhat passing and boring moments (for some other movie, it is important to note) Nolan turns into an integral part of the overall picture.
And it reaches its climax at the moment of the explosion of the atomic bomb, which can be called both a scenario and a technical achievement. Be prepared to hold your breath at the majesty on the screen. However, be prepared for loud sounds. After all, the vibration from it reaches a decent distance beyond the cinema hall, which in Ukraine, as you yourself understand, can cause completely wrong thoughts.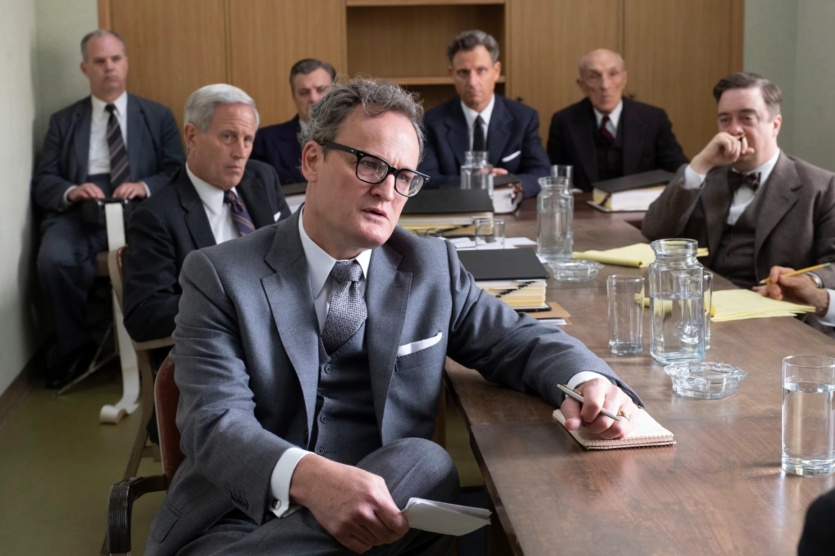 Oppenheimer has no objective disadvantages. This is a movie that becomes part of the foundation of your consciousness. You want to watch it (perfect picture and sound only contribute to this). You want to think about him, you want to dedicate your thoughts to him in any of the formats available to you. After all, this is another victory of human genius over the boredom of life.
Unless some naivety of certain thoughts in the cinema (for example, at the end of all wars) can prevent immersion in history. But the final dialogue here puts everything in its place. And the happy ending that the heroes of the movie have, that we have in our lives, is not predicted because of this.
Robert Oppenheimer became death and destroyed the old world, creating something frightening and unknown, in which you and I live today. And Oppenheimer allows us to look at this real nightmare under the prism of the sublime magic of cinema. We all need it for that, don't we?
Pros:
high-end cinematography; the greatness of the visual and sound component; the acting of almost all the heroes deserves the highest praise and awards; rational horror within the plot; the explosion of the atomic bomb as a separate gloomy extravaganza
Cons:
some naivete of certain thoughts of the film
Conclusion:
"Oppenheimer" is probably Nolan's most human film. From filmed about people and for people in this terrible world. Perhaps that is why it finds such a strong response. And maybe it's also because everything about it is just perfect.