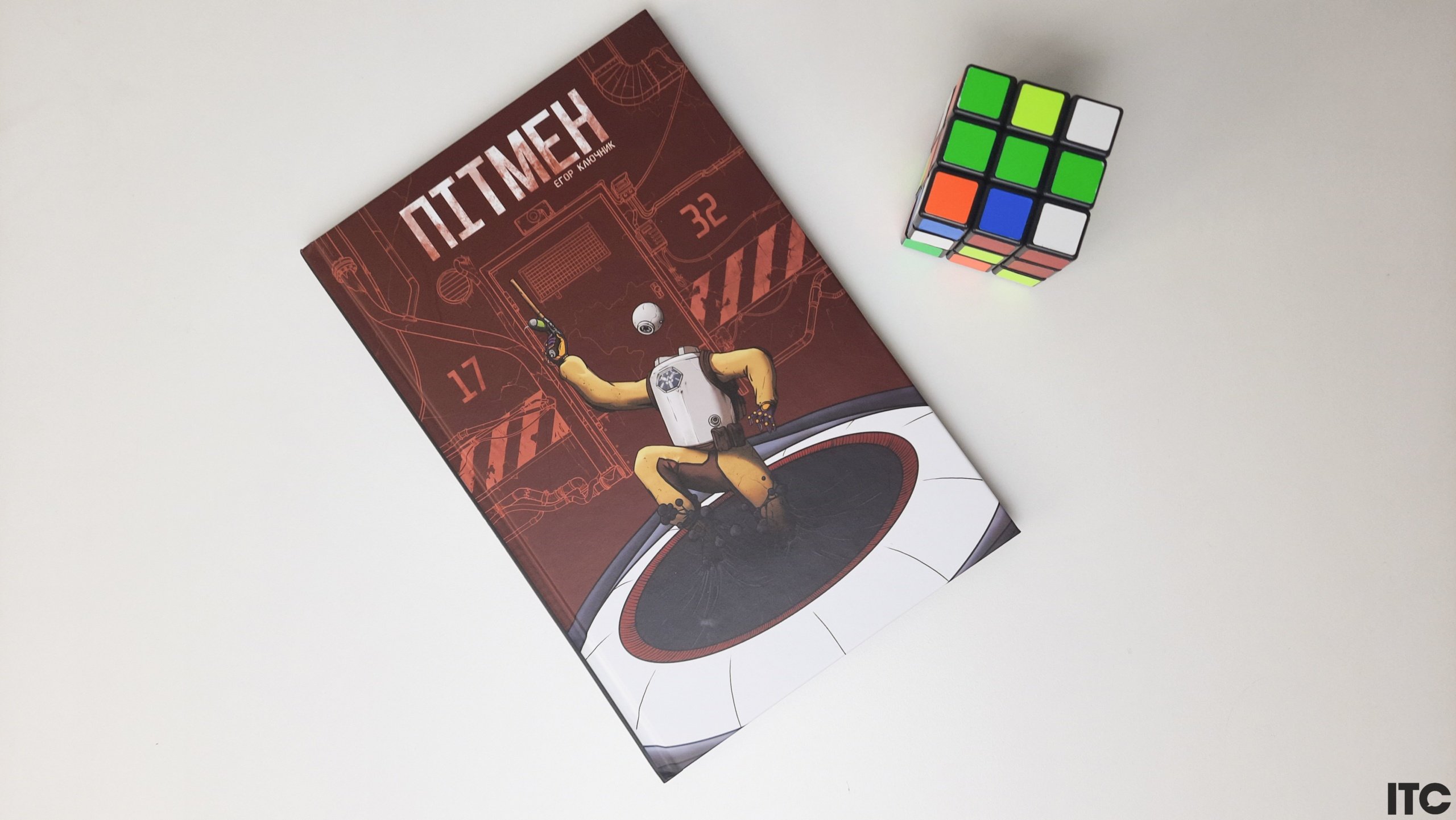 Despite the war, many comics are published in Ukraine. These are not only translations, but also publications by our authors. At the end of 2022, the Vovkulaka publishing house released the comic "Pitman" by Yehor Klyuchnyk. He also acted as an artist. "Pitman" does not gravitate towards superheroics at all, but combines different genres, formats and structures. I have already read it and am happy to share my impressions.
"Pitman"
Author Yehor Klyuchnyk
Picture Yehor Klyuchnyk
Publishing house Vovkulaka
Number of pages 88
Format 172×257 mm
Cover solid
Paper Glossy
Year of publication 2022
Site vovkulaka.net
1840 year. II era. The ancient sea. Explorer Howard Pitman, a humanoid robot with a globe-head hovering above his body, searches for the mysterious Temple of Doom. In his adventures, the hero comes across a wonderful find, but it is not at all what he expected. Ahead of him are waiting for amazing events, a meeting with strange creatures, the unraveling of his own origin and many questions that will not be answered.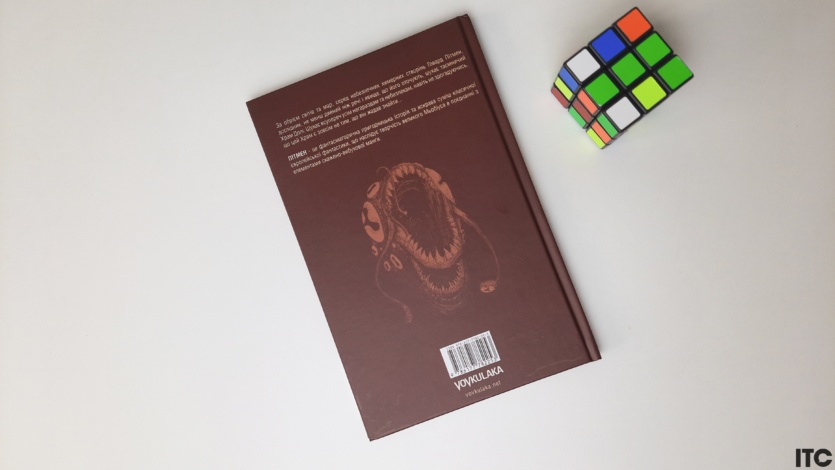 The plot in "Pitman" seems to be there, but it, like the comic itself, is whimsical and strange. History has no beginning and no end. The comic begins in the middle of the main character's quest, in a place about which nothing is known, and ends on an interesting note that needs a sequel, but does not have one.
And although it is not indicated anywhere that "Pitman" is a prologue or the first part, it definitely needs a continuation, because the author deliberately stopped the story at an important moment. Also, more details about the universe, lore, etc. would not hurt.
After the main story, Yehor Klyuchnikov decided to add several vulgar and humorous mini-sketches on each page. They are created in the same style and take place in the same universe as the main story. These plots are so-so, but they complement the world of "Pitman".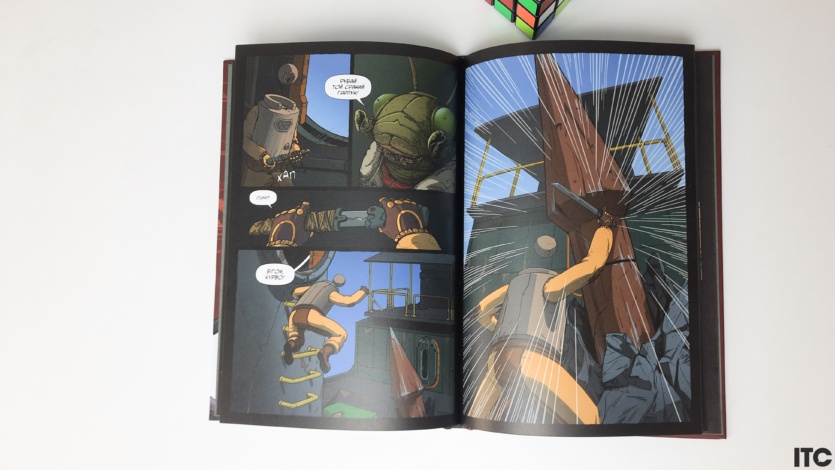 "Pitman" is an unusual comic. It is made in the style of European publications, and the author himself has repeatedly expressed his love for the works of the cult French artist Jean Giraud, who works under the pseudonym Mobius.
I really liked the drawing – it is detailed and stylish, and somehow reminds me of anime. For example, "Laputa Castle in the Sky" by Hayao Miyazaki. The detailing here is excellent and adds atmosphere. It is not as worked out as in the same "Cool Boiled", but much more seriously than in "Hermen".
The drawing is also bright, but there is a lot of black in the comic: to convey the situation, for the entourage, to deepen the scene, for a certain visual effect. It's annoying at first because some pages are missing other colors. But then you begin to understand the logic in this decision of the author and enjoy the shades of black.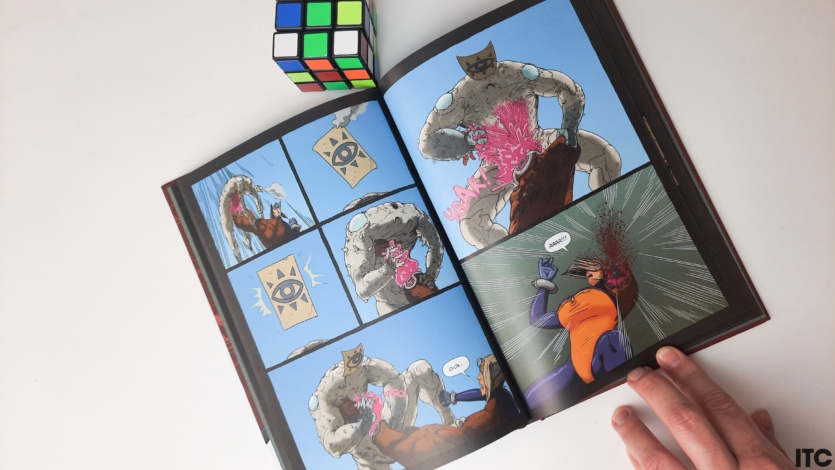 While reading the comic, a large number of well-known movie, animal and book associations appeared in my head. "Pitman" resembles a strange stylistic mixture of "Star Wars", "Blade Runner", "Dune", "The Fifth Element", "Akira", "Hellboys" by Guillermo del Toro and books by Jules Verne, as well as the French fantasy film "The Immortals: War".
Based on this, it is clear that "Pitman" is an amazing combination of genres: steampunk, post-cyberpunk, post-apocalypse, utopia, phantasmagoria, etc. building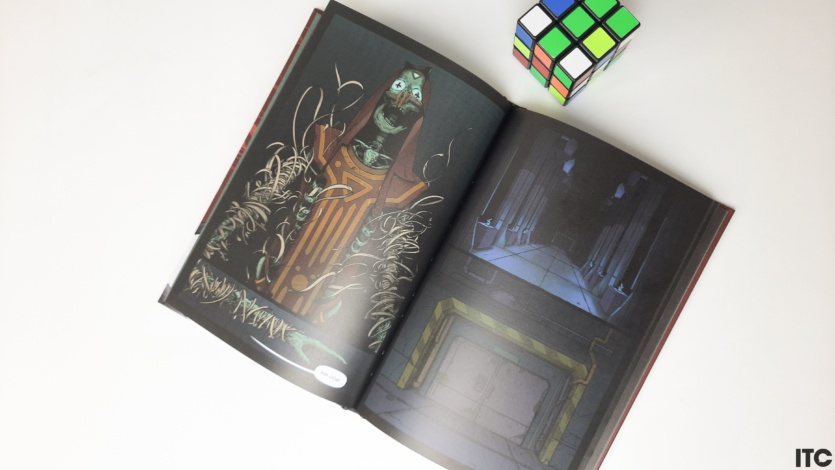 The description of the comic says that it also contains elements of the manga, but I did not find them here. Maybe that's why I didn't read it in principle, and therefore I can't consider it here either. Perhaps this is the "animishness" I mentioned above. Who is more familiar with the manga, and who has already read "Pitman", please write in the comments whether this is true.
There are no comments on the "Pitman" publication. The comic is made with high quality. The cover is hard, the paper is glossy and pleasant to the touch. The print is clear, the drawings are not blurred or shifted.
The contest for the best reader's ITC Blog will be held until July 16. The main prize is a modern gaming PC ASGARD (i7 13700, 32Gb RAM, SSD 1Tb, GF RTX 4060Ti 8Gb) from the online store Click.ua. To participate, write an article in which you tell about your personal experience of using interesting gadgets and devices. Details here.
Pros:
good quality of publication; a vivid original story from a Ukrainian author; excellent detailed drawing; many references and inspirations from famous books, movies, anime, etc.; multi-genre
Cons:
too whimsical and confusing plot; the story has more questions than answers, which makes the comic unclear; a story without a beginning and an end; a lot of black, which can be too much for someone
Conclusion:
"Pitman" is a bright and original representative of modern Ukrainian comics. It's a strange phantasmagorical story with great drawing, but without an adequate beginning and end. The comic combines many genres, and while reading it, there are tons of references to famous books, anime and movies.
"Pitman" is not a comic book for everyone. Perhaps there is depth in it, but it is difficult to find and understand. If you're new to comics, this isn't the place to go. However, this edition can be recommended to experienced fans of the genre, collectors and all those who are happy with the development of Ukrainian comics, despite the war.