NASA Harvest estimates refer to wheat and so far exclude other crops or food stored in captured territories.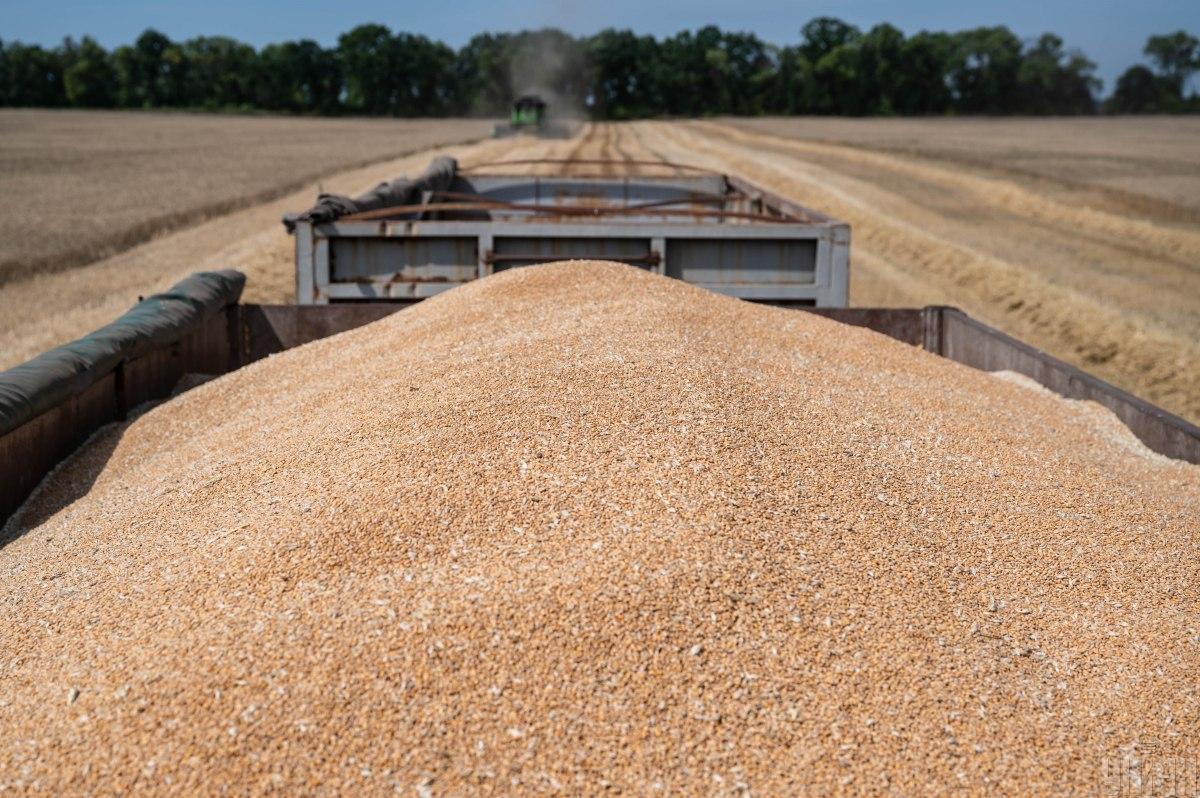 In the occupied territories of Ukraine, Russia collected wheat worth at least 1 billion dollars.
A study of satellite images by NASA's Food Security and Agriculture Research Program provides insight into where crops have been harvested or left unharvested, Bloomberg writes.
According to NASA Harvest, the Russians harvested almost 6 million tons of wheat in the occupied territory of Ukraine. About 88% of the winter crops sown in these territories were harvested, and the unharvested fields were located mainly along the front line.
The study notes that Russian ships export stolen Ukrainian grain to a number of countries, including Libya and Iran. However, it is difficult to estimate the volume of shipments, since the senders of the goods hide the origin of the goods. Russia itself denies grain theft, although officials publicly tout the resumption of grain supplies from occupied ports.
NASA Harvest estimates refer to wheat and so far exclude other crops or food stored in Russian-occupied territories. The data obtained do not indicate what happened after the seeds were harvested.
NASA Harvest's analysis also shows that this year, farmers in Ukraine harvested 26.6 million tons of wheat, which is several million tons more than predicted.
The chief prosecutor of Switzerland – a leading center of trade in raw materials – warned that the commercialization of looted raw materials could be a war crime.
Russia's theft of Ukrainian grain
Russia, having launched a full-scale invasion of Ukraine in February, seized part of our territory. The Russian Federation stole equipment and food from the occupied territories.
As of the first week of June, it is known that Russia stole up to 500,000 tons of Ukrainian wheat worth $100 million. Most of this cargo was delivered to the ports of occupied Crimea and then exported by ships, in particular those under Western sanctions. The Russian Federation hides information about the involved courts. They often disable their transponders to hide the port of departure. Ambassador of Ukraine to Lebanon Ihor Ostash stated that 87 ships were transporting stolen Ukrainian grain abroad.
And at the end of October, the Financial Times conducted an investigation and showed one of the shadowy schemes of how the Russian Federation trades grain stolen from the occupied territories of the Zaporizhzhia region. The small shipment of grain that has been traced provides insight into how the illicit trade works and how various Russian agencies work together to cover up private companies and vessels.
According to experts, by the end of 2022, Russia can export only 1.8 million tons of grain from the occupied territories of Ukraine. If the Russian plans are implemented, the Russian Federation can receive about $600 million due to the illegal export of grain.