Silver coin "Archistrateg Mykhailo" with a denomination of 10 hryvnias was issued in a circulation of 5,000 pieces.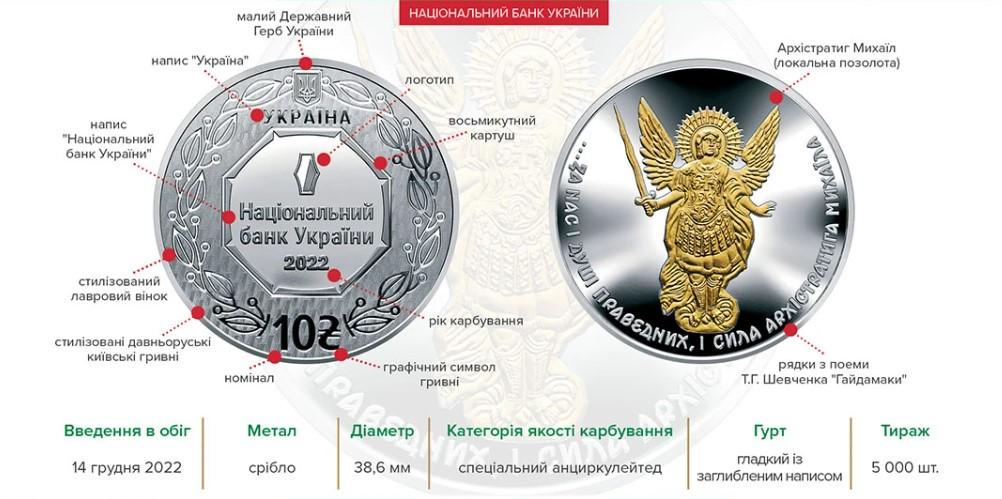 The National Bank of Ukraine is putting into circulation the commemorative coin "Archistrateg Mykhailo". This was reported by the press service of the regulator.
"The commemorative coin is dedicated to the archangel, who is one of the most revered biblical characters and is referred to as the Chief Strategist. Archangel Michael is an unchanging fighter against the forces of evil, a defender of the faith, a patron of soldiers who fight for a righteous cause and protect good. Today, his image is present . paraphernalia of Ukrainian paratroopers and once again personifies the fight against the forces of evil," the message says.
A silver coin with a denomination of 10 hryvnias was issued in a circulation of 5,000 pieces.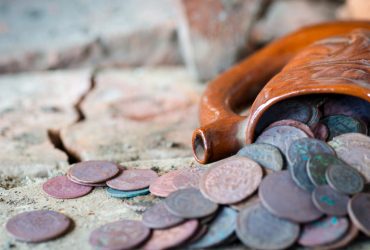 On the obverse side of the coin there is a small State Coat of Arms of Ukraine, under which is the inscription – Ukraine, a stylized laurel wreath, at the bottom is the denomination – 10 and the graphic symbol of the hryvnia; in the center, an octagonal cartouche on a mirror background depicts the logo, under which the inscriptions: National/Bank of Ukraine/2022.
On the reverse of the coin, on a mirror background, the Archstrategist Michael is depicted (the finishing element is local gilding); an inscription is placed around the circle: "…for us and the souls of the righteous, and the power of the Archstrategist Michael."
Commemorative coins from the NBU
As reported, in November the National Bank put into circulation a set of three commemorative coins "State symbols of Ukraine" – "Our Coat of Arms", "Our Flag", "Our Anthem", as well as the "Garden of Divine Songs" coin, dedicated to the outstanding Ukrainian philosopher and writer Hryhoriy Skovoroda.
Also, on July 25, the NBU put into circulation commemorative coins of the "Armed Forces of Ukraine" series, and in November they presented the commemorative medal "City of Heroes – Kharkiv".