Compared to the last calculations for November last year, the total amount of losses increased by almost 2 billion dollars.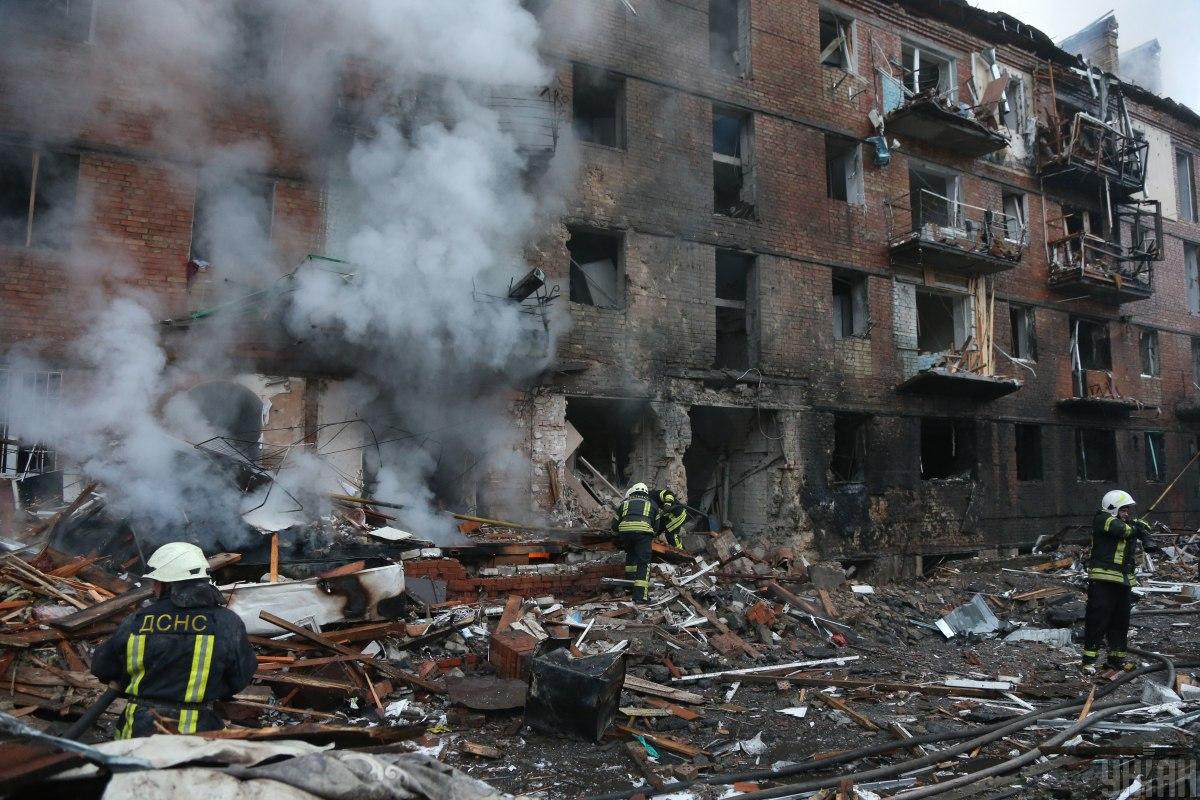 As of December 2022, the total amount of direct documented damage to Ukraine's infrastructure as a result of a full-scale Russian invasion is $137.8 billion.
This was reported by the Kyiv School of Economics (KSE), whose analytical division carries out such a calculation as part of the "Russia Will Pay" project.
"Compared to the latest calculations as of November 2022, the total amount of damages has increased by almost 2 billion dollars. Russia continues to cause destruction to the infrastructure of Ukraine through massive attacks, shelling and hostilities. According to the experts of the KSE project "Russia will pay", the greatest increase in damages for as a result of December, it is associated with an increase in losses from the destruction of the housing stock, educational institutions, and objects in the spheres of culture, religion, and sports," the message reads.
It is noted that the damage from the destruction of the housing stock is estimated at 54 billion dollars. In December, this amount increased by another 1.5 billion dollars. For more than ten months of the war, a total of 149,300 residential buildings were damaged or destroyed, including 131,400 private houses, 17,500 apartment buildings and 280 dormitories.
"Infrastructure remains the most affected by the war, with losses amounting to 35.6 billion dollars, industry and losses of enterprises – 13 billion dollars," the report says.
The war in Ukraine and damages:
As of August 22, 2022, the amount of direct damage to the infrastructure of Ukraine from the war amounted to 113.5 billion dollars.
In November 2022, it became known that direct losses in the agricultural sector of Ukraine as a result of the full-scale invasion of Russia as of September reached 6.6 billion dollars.
The situation with energy infrastructure:
Since October 2022, Russia has been trying to destroy the energy system of Ukraine, leaving Ukrainians without electricity, heating, water supply and communication.
The first serious missile attack on the objects of critical infrastructure of Ukraine was on October 10, 2022. From that moment, an emergency power outage began across the country.
On November 23, the Ministry of Energy announced that Ukraine's energy system has entered a complete blackout mode.
Russia continued massive shelling of Ukraine even on New Year's Eve.
As of January 23, 2023, the energy system of Ukraine survived 12 enemy missile attacks and 14 UAV strikes on energy facilities. More than 10 GW of the main installed capacities are inaccessible to the Ukrainian energy system and are under the control of the enemy. This is the largest in Ukraine and Europe: Zaporizhzhia NPP, Zaporizhzhia TPP, Luhansk TPP, Vuglehirskaya TPP, Kakhovskaya HPP.